Celebrating Motherhood at DOC NYC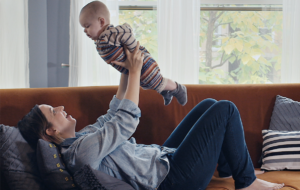 Moms. We all have one. We don't all, however, have the same access to or relationship with our mom. Several of the films in this year's lineup delve into the complex and vitally important responsibility of motherhood.  Moms who left on their own. Moms who were taken away from their families too soon. Surrogate mothers responsible for inspiring decades of children.  Complicated women who are fighting their own wars, for themselves, their families and in some cases, mothers everywhere.
Take a look at these docs that put moms and motherhood in the spotlight, and get a ticket.  Or get two – one for you, and one for your mom!
11/11 11:15 AM
LOCATION: SVA Theatre (333 W 23rd St, New York, NY 10011)
In most countries, workers have paid leave and job security to care for a newborn or family emergency – but not in the US, costing us all a heavy price. NYC PREMIERE
11/12 4:15 PM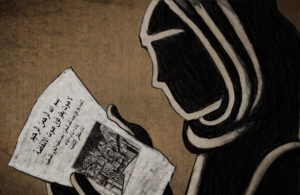 LOCATION: SVA Theatre (333 W 23rd St, New York, NY 10011)
Filmmaker Julia Bacha (Budrus) reveals the hidden history of the key role women, many of them mothers, played in the Palestinian uprising known as the First Intifada. WORLD PREMIERE
11/11 4:45 PM
LOCATION: IFC Center (323 6th Ave, New York, NY 10014) 
The director tries to make sense of the elder woman's decision to leave her children behind to live in the jungle after a family tragedy. NORTH AMERICAN PREMIERE 
Lots of Kids, a Monkey and a Castle
11/13 6:30 PM
LOCATION: Cinepolis Chelsea (260 W 23rd St, New York, NY 10011) 
Spanish actor-turned-director Gustavo Salmerón captures his eccentric, extraordinary mother, who had three dreams: having lots of kids, a monkey and a castle. NYC PREMIERE 
11/12 7:45 PM
LOCATION: Cinepolis Chelsea (260 W 23rd St, New York, NY 10011)  Oscar®-winning filmmaker Barbara Kopple explores the legacy of the 1989 murder of Noreen Boyle in Mansfield, Ohio and its impact on her family. WORLD PREMIERE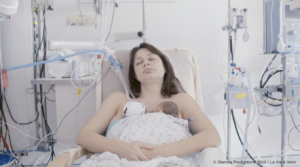 11/14 7:45 PM
LOCATION: IFC Center (323 6th Ave, New York, NY 10014)  Surrounded by the sounds of machines and doctors in white coats, severely premature twins Eden and Léandro fight for their survival. US PREMIERE
11/12 4:15 PM
LOCATION: IFC Center (323 6th Ave, New York, NY 10014) 
A locked door in her family's Belgrade home provides the gateway to understanding the filmmaker's remarkable mother and Serbia's tumultuous political inheritance. NYC PREMIERE
11/16 5:00 PM
LOCATION: IFC Center (323 6th Ave, New York, NY 10014) 
In a remote jungle in Thailand, a unique democratic school provides orphans with education and empowerment under the watchful eyes of the woman they call Mother Aew. WORLD PREMIERE