Morning Manifesto on Mastering Cinematography at DOC NYC Pro
Filmmaker Joe Berlinger (Cold Blooded, Paradise Lost trilogy) shares his experiences.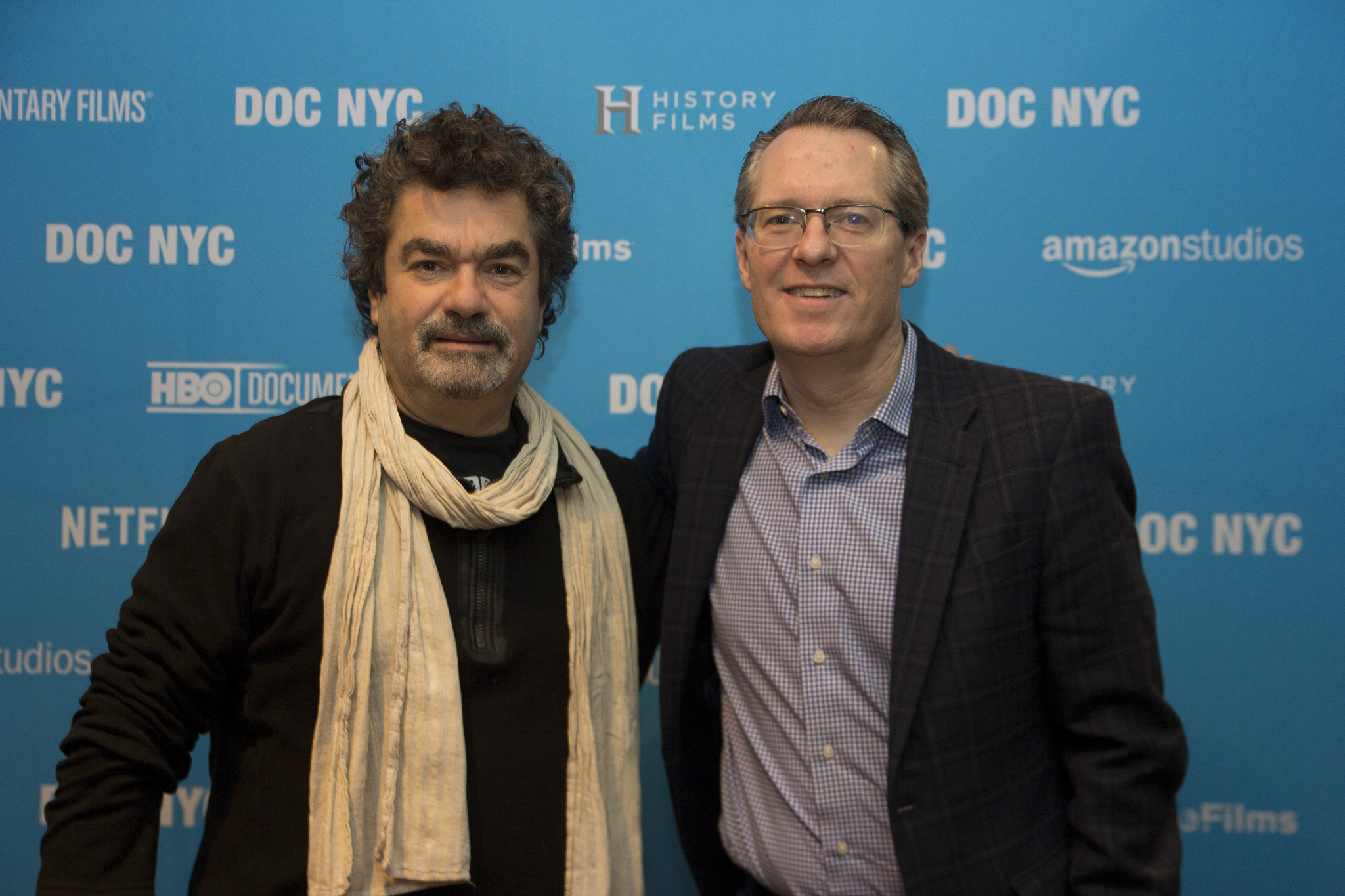 Written by Isaac Steinmetz
"It's OK to Make Money," "Failure is Good" and other Lessons from Groundbreaking True Crime Filmmaker Joe Berlinger
Day 4 of DOC NYC PRO began with words of wisdom from Joe Berlinger, director of HBO's "Paradise Lost" trilogy, "Metallica: Some Kind of Monster" and many other seminal true crime, historical and music documentaries. The one-on-one conversation with DOC NYC Artistic Director Thom Powers kicked off the second day of sessions on "Mastering Your Craft" in the areas of editing and cinematography.
Berlinger is staying busy in the year marking the 25th anniversary of his breakout film "My Brother's Keeper." The reel of his work kicking off this Morning Manifesto featured no less than three current and upcoming features, including Cold Blooded: The Clutter Family Murders, which screened on Day 3 of the festival. Luckily, that hectic schedule allowed a half hour for immensely insightful lessons from his storied career.
First lesson: "It's OK to make money." Here, Berlinger challenged the "mentality of struggle" associated with social impact filmmaking. Being brand-conscious, having an aggressive business strategy, and ultimately attaining financial success doesn't need to be at odds with creating these kinds of works.
Sticking with the concept of having a brand, the conversation delved into one of the potential downsides of making a wildly successful film: getting pigeonholed into similar projects again and again. Although best known for true crime, Berlinger's incredibly diverse filmography is a testament to breaking out of this. His recommended antidote is simple: "keep pitching." You never know where and when the interest for that truly desired project will arise, but it starts with continuing to push it out there.
Revisiting "My Brother's Keeper," Berlinger provided a succinct history on the evolution of documentary filmmaking technique over the past few decades. He noted the elements of that film – an original score, opening title sequence, well-defined dramatic structure – that were anathema to the vérité conventions that ruled in 1992, the year of its release. He also gave nods to Michael Moore and Errol Morris as filmmakers instrumental in defining this more "storyteller"-centric style.
In considering "the art of hearing notes," Berlinger emphasizes reading between the lines the first time filmmakers screen a rough cut. Before even listening to the words post-screening, there is a wealth of feedback to be found simply by watching the initial reactions of the people in the room as the film unfolds. He considers these moments some of the most important in the production process.
The Morning Manifesto wrapped with another bold statement: "Failure is good." Here, Berlinger draws on the example of following up his critically-panned foray into fiction "The Blair Witch Project 2" with "Some Kind of Monster," the award-winning portrait of rock gods Metallica. The period of reflection following "Blair Witch" reminded the filmmaker about an old request from the band's drummer Lars Ulrich to shoot some behind-the-scenes B-roll. As they say, the rest is history.
Isaac Steinmetz is a freelance writer and communications consultant. He has also contributed to POV's Documentary Blog.