Morning Manifesto on Smart Producing Day at DOC NYC PRO
Strategist Brian Newman (Sub-Genre) kicks off this day with his take on the current state of the nonfiction producing landscape.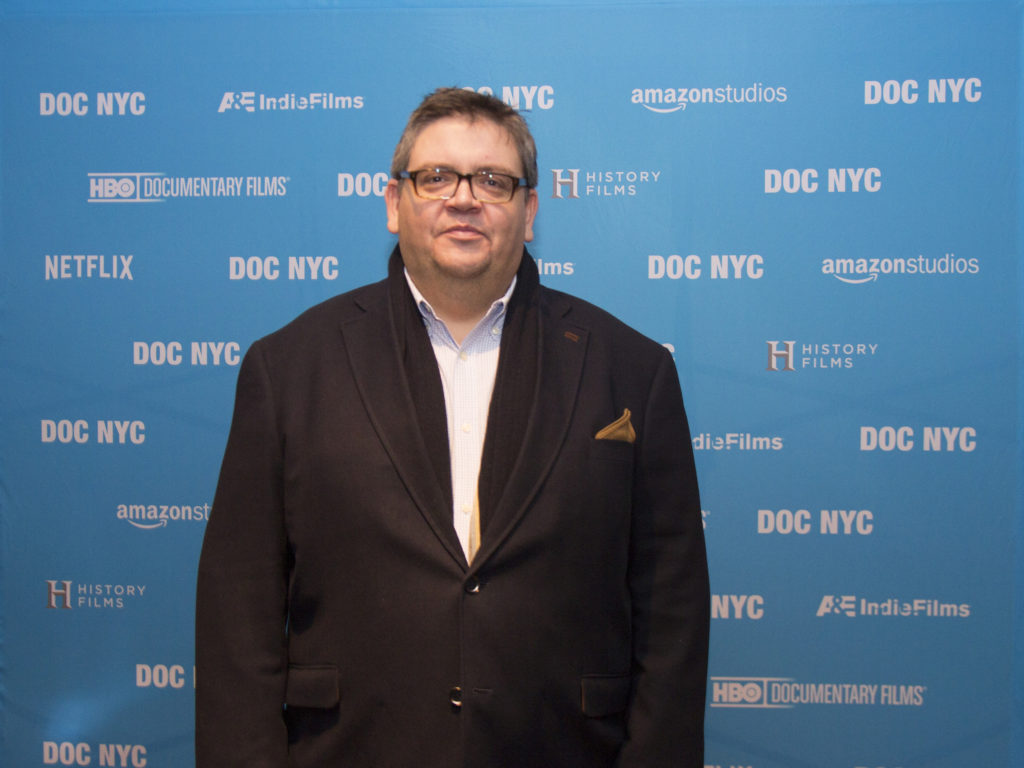 Written by Nikki Krivanek
Brian Newman, founder of Sub-Genre Media, kicked off Day Six of DOC NYC PRO sharing his thoughts on the current state of the nonfiction producing landscape.
Newman's Morning Manifesto was packed with useful advice for filmmakers and emphasized the importance of marketing.
When it comes to the current landscape of producing, Newman can only describe it as the best of times, and the worst of times.
It's the best of times because there have never been more buyers for documentary films, with companies like Netflix, Amazon, Neon, Orchard, etc. all vying for new content.
He considers it the worst of times because documentary filmmakers are competing in an "age of abundance." He noted that on average, about twenty-seven films open each week, and that this year there were 170 documentaries that qualified for the Oscars. In addition to all of the theatrical competition, about 300 hours of video is uploaded to YouTube every minute.  His advice: filmmakers have to be prepared to cut through all the noise to get attention for their films.
Newman summarized some recent changes in streaming services which have stacked the odds even more against nonfiction films.  These services rely on algorithms to determine what content is pushed to potential audiences.  He explained that streaming services are also focusing more on pushing their original content which places other material even lower in the algorithm.
Another major change Newman noted, has been the removal of theatrical reviews and critic endorsements from the artwork for nonfiction films on streaming services. These endorsements were traditionally used in documentary publicity to show people the film is worth taking a chance on.
Netflix has become even less reliant on reviews for content recommendations by removing the Rotten Tomatoes score and critic reviews from film descriptions and replacing the five-star user rating system with a "thumbs up, thumbs down" rating option.
iTunes, while still providing a space for critic reviews, has relegated them to the second page of the film description. Newman describes this as problematic because recent studies have shown 71% of decisions about viewing are made after only reviewing the first page.
In light of these changes, Newman recommended filmmakers concentrate on building publicity that is focused on marketing and building a brand. He shared marketing lessons from his work consulting with companies that are trying to extend their brand by making films. Newman offered that building a brand is about "being prolific" and "figuring out what makes you different and unique."
When it comes to marketing, Newman cited a stat that 61% of people report they discover films thru social media and their own network of friends. He encourages filmmakers to think about creating engaging content that people would be motivated to share on social media. Specifically focusing on creating short (:15 or :30 second) clips of compelling scenes for social media instead of a full trailer.
When it comes to increasing a film's success within the streaming service algorithms, Newman recommends filmmakers focus on "those things you can control." He went on to say that "Artwork has to be stronger than before. Netflix utilizes stills instead of movie poster art and filmmakers should be making sure they are picking striking stills."
Newman wrapped up his suggestions by encouraging filmmakers to build a fan base, or mobilize their existing fan base (if established through Kickstarter or social networks like Facebook). "Ask fans to support the film by adding a positive review or giving the film a thumbs up" he suggested, "which can improve your film's standings in the algorithm."
Although Newman offered a plethora of useful tips in the morning session, his fundamental recommendation for good publicity is this: "keep making great films, it all starts with a great movie."