BORDERING ON TREASON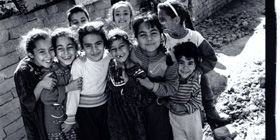 A photojournalist travels back and forth to Iraq for a decade to put a face on the War on Terror.
Note: This short film screens before the feature film REBUILDING THE WORLD TRADE CENTER. To purchase tickets for this program, please click here.
Section:
Amer. Perspectives
Shorts
Director: Trish Dalton
Running Time: 39 min.