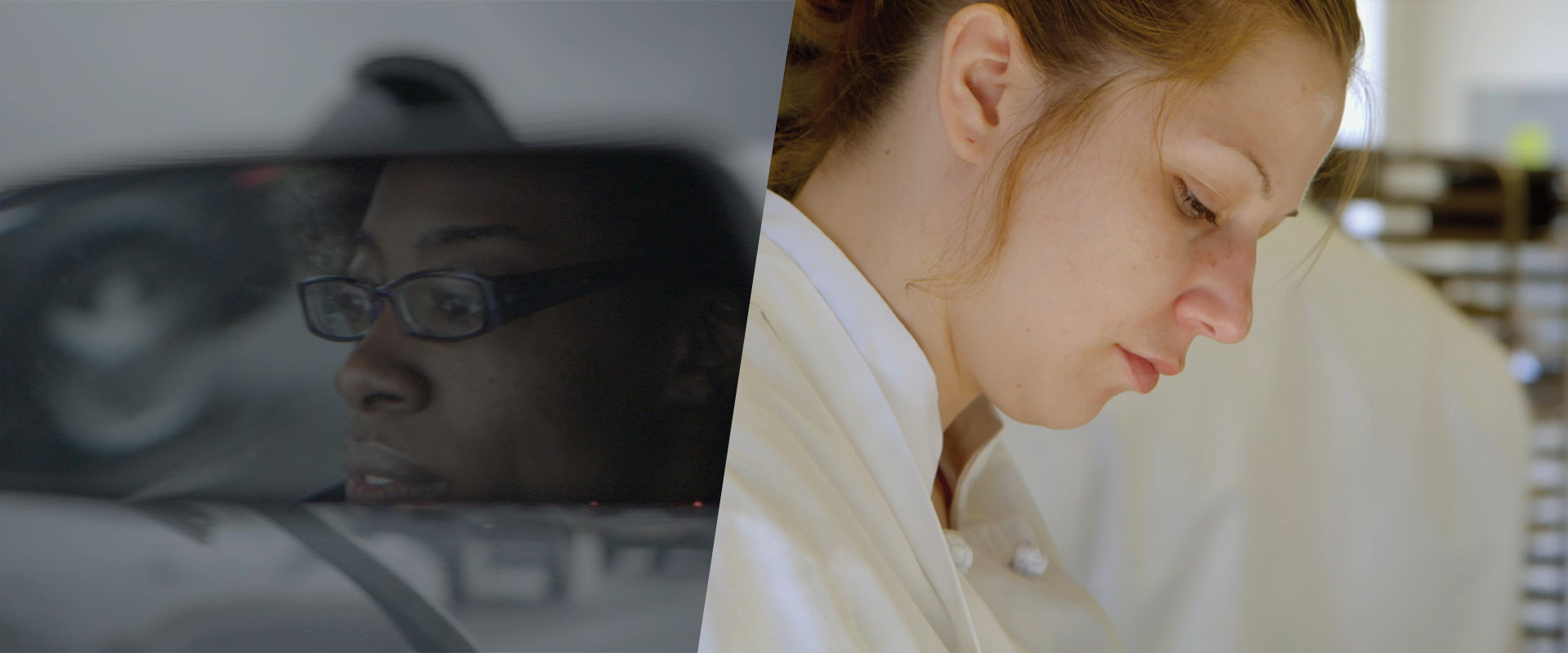 SHORTS: SURVIVING THE SYSTEM
Expected to Attend: Directors Kate Davis, Thomas Lennon
Finding oneself in and out of the criminal justice system. In Austin, Texas, Breaion King, a 26 year-old African-American school teacher is stopped for a routine traffic violation that escalates into a dramatic arrest. Caught on police dashcams, Traffic Stop (USA, 30 min., Kate Davis) reveals Breaion being pulled from her car by the arresting officer, repeatedly thrown to the ground, and handcuffed. En route to jail in a squad car, Breaion engages in a revealing conversation with her escorting officer about race and law enforcement in America. Cleveland's Edwins restaurant offers world-class French cuisine to patrons and the opportunity to learn Knife Skills (USA, 40 mins., Thomas Lennon) for a staff comprised almost entirely of formerly incarcerated men and women seeking a second chance – much like the restaurant's founder. Total: 70 min.)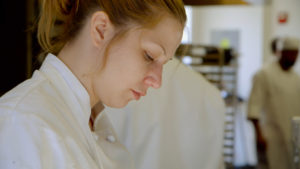 KNIFE SKILLS
Cleveland's Edwins restaurant offers world-class French cuisine to patrons and the opportunity to learn
Knife Skills
for a staff comprised almost entirely of formerly incarcerated men and women seeking a second chance — much like the restaurant's founder. Anthony Bourdain calls this film "compelling, funny, heartbreaking and thoroughly human."
Read More »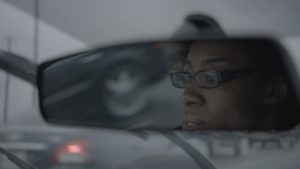 TRAFFIC STOP
Traffic Stop
tells the story of Breaion King, a 26 year-old African-American school teacher from Austin, Texas who is stopped for a routine traffic violation that escalates into a dramatic arrest.   Caught on police dashcams, Breaion is pulled from her car by the arresting officer, repeatedly thrown to the ground, and handcuffed. En route to jail in a squad car, Breaion engages in a revealing conversation with her escorting officer about race and law enforcement in America.  The dashcam footage is
juxtaposed with scenes from Breaion's everyday life, offering a fuller portrait of the woman behind this unsettling police encounter.
The 11/16 screening of Traffic Stop is part of the Shorts: Surviving the System program. Traffic Stop also screens as a standalone presentation on 11/14.
Read More »
Section:
Shorts
Themes:
African-American
Community
Food/Wine
Politics
Race
Women Directors
Running Time: 70
Year: 2017