The Music That Makes Movies Come to Life
Score uncovers the process behind the most memorable music in film history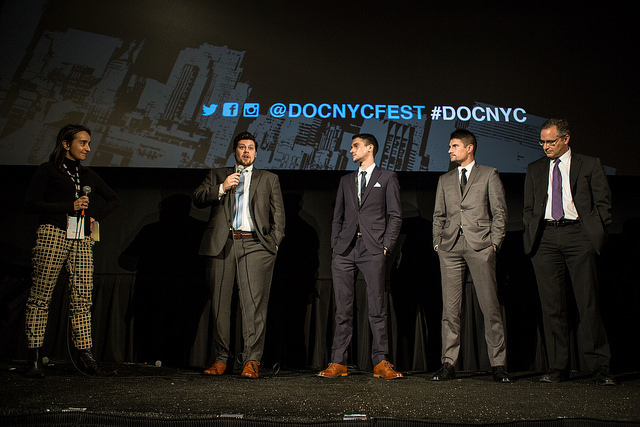 Written by Eric Shea
For movie buffs and music buffs alike, DOC NYC's screening of Score gives a brilliant behind the scenes look at how the music from countless classic films comes to life. The film weaves a narrative through the history of movie music, from its humble beginnings with a singular pianist playing along to a silent film, all the way up to current day scores where composers write and conduct music for 100+ people orchestras. The filmmakers amassed hours of footage over 60+ interviews and yet were miraculously able to take the audience on a complete journey through movie music over the course of only 90 minutes.
The filmmakers chronicled the revolutionary success of composers such as John Williams and Hans Zimmer, whose credits include iconic scores like Star Wars, Indiana Jones, Jaws, and Jurassic Park for Williams and The Lion King, Pirates of the Caribbean, and The Dark Knight for Zimmer. The film was also underscored by many quirky and surprising anecdotes told by the composers themselves, such as Mark Mothersbaugh's story of buying a toy piano from a thrift store to compose the Rugrats theme and then simply returning it to the store once he was done writing and recording the melody. Something tells us the owner of that thrift store is scrambling to track down that piano somewhere.
Though the filmmakers themselves weren't musicians or composers, they were inspired by movie music magic to create a film like no one had before, as director Matt Schrader remarked that he, "couldn't believe it hadn't been done before." Schrader said he and his team wanted to make a film that, "relied on the emotional language of the scores rather than the musical terms," and with Score they do just that.
Eric Shea is a music supervisor and consultant based in Brooklyn, NY and also manages the music blog Maimed & Tamed.