Buy a Ten-Ticket Package
Our Ten-Ticket package is back!
Secure admission for $3 less per ticket and a total savings of $30. It's easy to buy and to use. First you purchase a Ten-Ticket Package. Then you select which films you want to use those tickets on. It's that simple! Here's the step-by-step detail.
Step One: Purchase your Ten-Ticket Package. If you have not previously purchased DOC NYC tickets or passes before, you'll be prompted to create a customer profile before completing your purchase.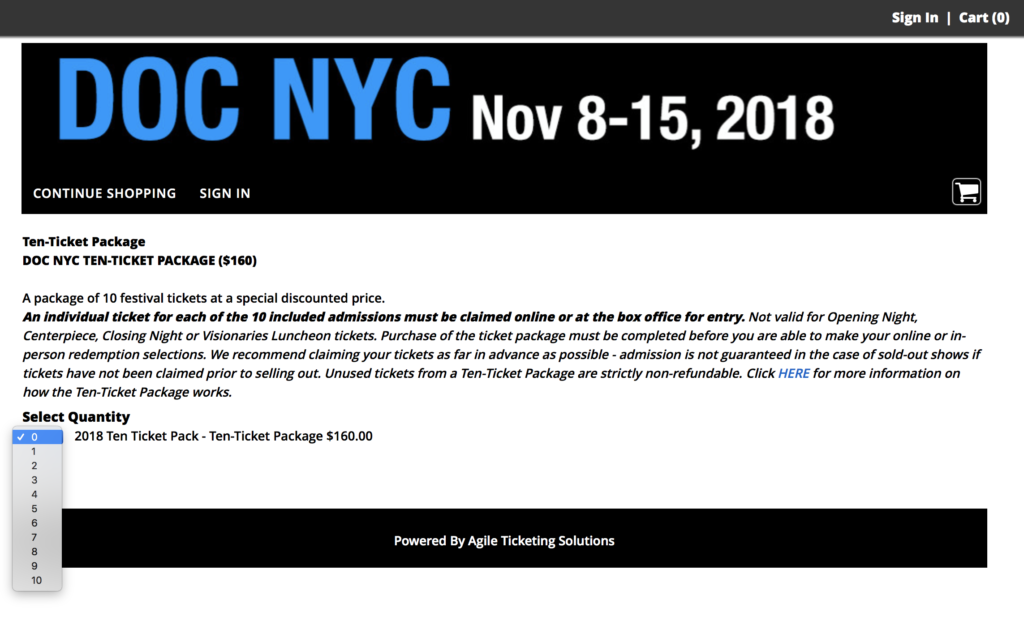 Step Two: Confirm that you remain logged into your profile; when you click on an active "Buy Tickets" link on any of the DOC NYC film pages, you will see a ticket type call "Ten-Ticket Pack Redemption" based on what ticket package you have purchase and what specific ticket package redemption options are available for that screening. Ten-Ticket Pack Redemption will show up on all regular screenings where tickets are still available. Ten-Ticket Pack Redemption is not valid or available for Opening Night, Centerpiece and Closing Night screenings, or the Visionaries Tribute Luncheon.
Step 3: You can select up to 10 tickets to a single screening, one ticket each for 10 different screenings, etc. You do not need to select all your screenings at once. If you want to make additional selections later, just reconfirm on your return visit to the DOC NYC website that you are logged into your profile beforehand.
Step 4: To see previous redemptions made with your ticket package, log into your profile to view your account information.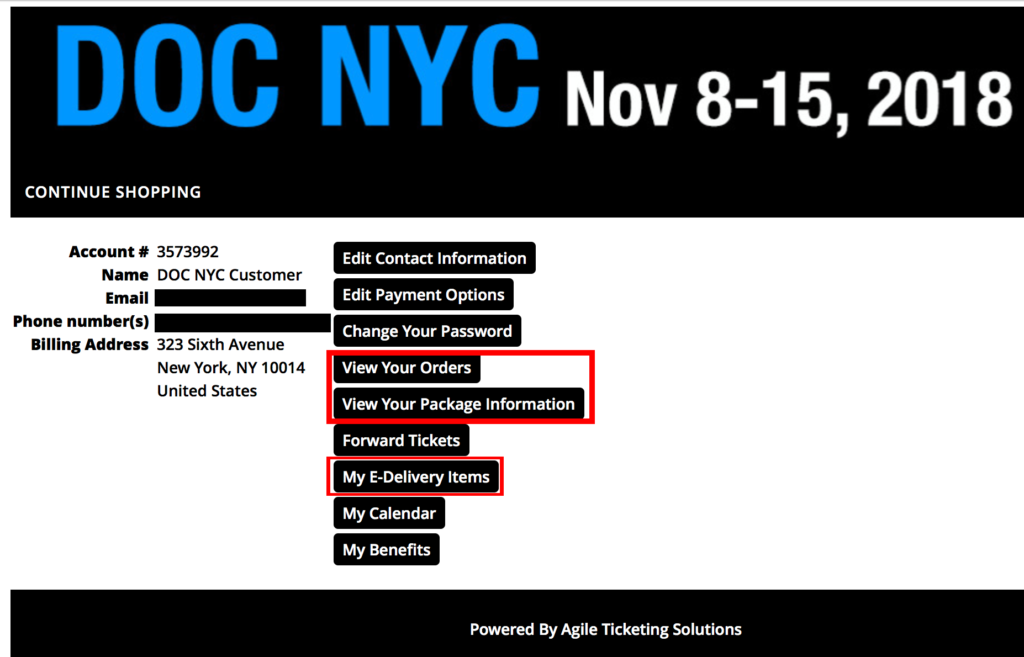 If you have any questions, please email ticketing@docnyc.net. If you would like to purchase a Ticket Package in person, the DOC NYC box office will open on Oct 25 at IFC Center (located at 323 Sixth Avenue at West Third Street).
(Photo by Lou Aguilar)