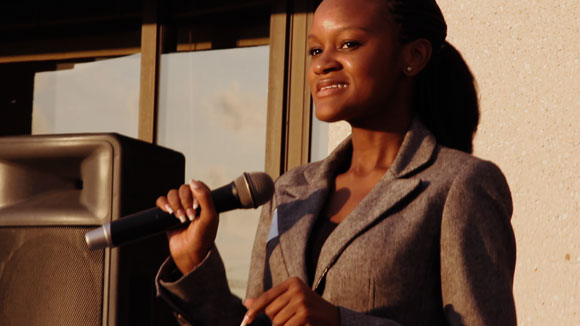 Showtimes
Gideon's Army follows Travis Williams, Brandy Alexander and June Hardwick, three young public defenders who are part of a small group of idealistic lawyers in the Deep South challenging the assumptions that drive a criminal justice system strained to the breaking point. Fifty years after the Supreme Court's landmark Gideon vs. Wainwright ruling established the right to counsel, can these courageous lawyers revolutionize the way America thinks about indigent defense and make "justice for all" a reality? Courtesy of HBO Documentary Films. 
DOC NYC will admit AMPAS members and a guest to any film screening in the festival's "Short List" section, space permitting. AMPAS members will need to present their membership card at the box office to claim a ticket. 

Co-presented with the Black Documentary Collective.
The Short List section is co-presented by Netflix
Director: DAWN PORTER

Producer: Dawn Porter & Julie Goldman

Cinematographer: Chris Hilleke

Editor: Matt Hamachek

Music: Paul Brill

Language: English

Country: USA