Raphaela Neihausen
DOC NYC Executive Director
Raphaela Neihausen is Executive Director of DOC NYC, America's largest documentary festival (now in its tenth year), Split Screens Festival  (now in its third year), the new 51Fest, and Pure Nonfiction at IFC Center, a weekly series at IFC Center (now in its fifteenth year). From 2011 – 2014, she launched the Montclair Film Festival, as Executive Director. Prior to that, she worked for seven years at Mercer Management Consulting (now Oliver Wyman), advising Fortune 100 companies on strategic growth. Neihausen co-hosts WNYC's "Doc of the Week" and executive produces the podcast Pure Nonfiction. She also produced the feature documentary Miss Gulag and the 2017 Oscar® nominated short film Joe's Violin. She holds a BSFS/MA from Georgetown University's School of Foreign Service.
---

---

John Vanco
Senior Vice President and General Manager, IFC Center
Through his leadership roles in film distribution and exhibition over the last 15 years, John Vanco has strived to connect great works of cinema with appreciative audiences. Greenwich Village's IFC Center, led by Vanco since its 2005 opening, is the bricks and mortar home of IFC Entertainment and serves as a focal point for the independent film community. As one of the founders of Cowboy Pictures, Vanco led the distribution efforts on behalf of dozens of foreign language, documentary and American fiction features, including works by Lynne Ramsay, David Gordon Green, Catherine Breillat and Shohei Imamura. Cowboy also programmed an innovative film calendar at a Manhattan cinema and managed the theatrical libraries of Janus Films and Pennebaker/Hegedus films. Previously, Vanco served in various capacities at Miramax, New Yorker Films and Fine Line Features.
---
Harris Dew
Vice President, Programs and Promotions, IFC Center
Harris Dew has worked in film programming and publicity for over 15 years, holding positions at New Yorker Films, the San Francisco International Film Festival, the Museum of Modern Art and Film Forum. He has a BA in Comparative Literature from Columbia University and an MA in Film History from NYU.
---

Basil Tsiokos
DOC NYC Director of Programming
Basil Tsiokos has been part of DOC NYC's team since 2012. In addition to serving as Director of Programming for DOC NYC, he is Documentary Programming Associate for the Sundance Film Festival and Film Program Director for the Nantucket Film Festival. Basil was the Artistic and Executive Director of NewFest: The NY LGBT Film Festival between 1996-2008. He writes about documentaries daily at
what (not) to doc
and via Twitter
@1basil1
. Basil holds a Masters degree from New York University and two undergraduate degrees from Stanford University.
---

Dana Krieger
DOC NYC Program Manager & Director of Operations
Dana Krieger has been with DOC NYC since it all began in 2010. She has spent the past 15 years producing and creating large scale, high profile events, ranging from major film festivals to the Olympics. Dana completed her undergraduate studies at Georgetown University and earned a Masters in Public Administration from Columbia University.
---

Opal H. Bennett
DOC NYC Shorts Programmer
Opal has been a Programmer since 2014 and joined DOC NYC in 2015.  Beginning as a volunteer for the first Sundance London Film Festival, she now curates year round. Opal is on the programming teams for Aspen Shortsfest, Athena, Nantucket and Tribeca Film Festivals, and is a Program Consultant for The March on Washington Film Festival. A Columbia Law grad, Opal holds a Masters in Media Studies from the LSE, and received her B.A. from New York University.
---

Ruth Somalo
Programmer
Ruth Somalo is a Spanish filmmaker, programmer and researcher. She has been with DOC NYC since 2010. She also serves as Associate Festival Director and Head Programmer of the Human Rights Film Festival IIFF DOCS, and is a programmer for DocumentaMadrid and the Architecture and Design Film Festival. As an independent curator, her latest work is "Holy Fluids" at Union Docs, and "Broken Senses" at Anthology Film Archives/Flaherty NYC. With 18 years of experience in the audiovisual field in Spain, UK and the USA, her nonfiction work has been shown theatrically and recognized at international film festivals and museums.
---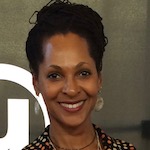 Karen McMullen
Associate Programmer
Karen McMullen is a recovering film editor teaching post production at Long Island University in Brooklyn. She is head of programming at the upcoming TIDE Film festival and is lead curators for New Voices in Black Cinema at BAM. She's a juror at the Pan African and Bentonville Film Festivals and has also worked with Sundance, Nantucket and the African Film Festivals. She is a graduate of Brown University.
---

Jessica Fairbanks
Program Manager & Associate Programmer
Jessie joined DOC NYC as Program Manager and Associate Programmer in 2018 after several years as part of the Screening Committee. She is also an Assistant Programmer at the Tribeca Film Festival and has served on selection committees for the Hamptons International Film Festival, the Chicago International Film Festival, and Rooftop Films among others. Previously she was the Project Manager for BAMcinematek and oversaw all operations and logistics for BAMcinemaFest. As a creative producer and arts administrator, Jessie has managed a variety of events for clients including HBO, The Documentary Group, David Byrne, and Focus Features. She holds a BA from the University of California, Santa Barbara and is a certified Project Management Professional with the Project Management Institute.
---

Together Films
Marketing Team
We believe a film doesn't exit until an audience has seen it, which is why we focus on marketing, distribution and data for the global film industry. We offer strategic consultancy and campaign delivery in addition to developing bespoke technical solutions for the film industry. Our clients include DOC NYC, Human Rights Watch Film Festival (London & NYC), Patagonia (Blue Heart, Artifishal), The Tale (HBO), Roll Red Roll (PBS) and Unrest (Sundance 2017).
---

Sarah Modo
Communications Coordinator
A fan of the arts and expression, Sarah has found great joy working in the film festival world. Besides coordinating communications for DOC NYC, she has helped start and continues to work for Split Screens TV Festival, What The Fest!? and 51Fest. Sarah also runs operations for Pure Nonfiction at IFC Center. Previously, Sarah worked at the Montclair Film Festival and Argot Pictures. She holds a BA from Montclair State University in Television and Digital Media.
---

Jordan M. Smith
Monday Memo Author
Jordan M. Smith is a film critic, curator and public librarian who has been working in various capacities with DOC NYC since 2015. His published work focusing mainly on documentary cinema has appeared at Senses of Cinema, Nonfics, Stranger Than Fiction, IONcinema, Influence Film Club, and most regularly at DOC NYC in the form of the weekly doc newsletter, the Monday Memo. He also is the director and programmer of Cultivate Cinema Circle. Jordan completed his undergraduate studies at the State University of New York Fredonia and completed his Masters degree at the University at Buffalo. On Twitter: @Rectangular_Eye