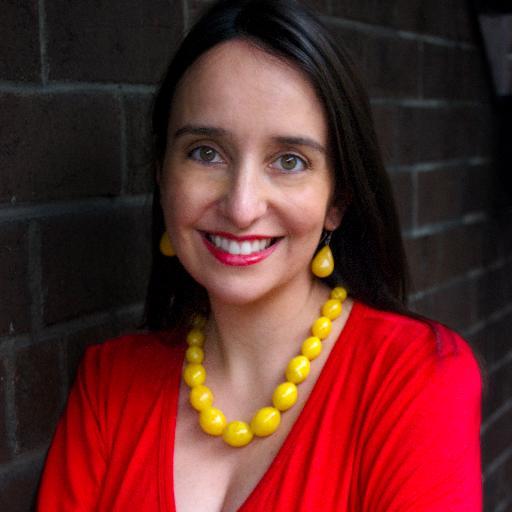 Raphaela Neihausen
Raphaela Neihausen is the founding Executive Director of DOC NYC. She co-hosts WNYC's Documentary of the Week and executive produces the podcast Pure Nonfiction. She produced the 2017 Oscar® nominated short film Joe's Violin and the feature documentary Miss Gulag. She has served as the founding executive director for several festival startups including Split Screens Festival, 51Fest, and the Montclair Film Festival. Prior to her film career, she worked for seven years at Mercer Management Consulting (now Oliver Wyman), advising Fortune 100 companies on strategic growth. She holds a BSFS/MA from Georgetown University's School of Foreign Service.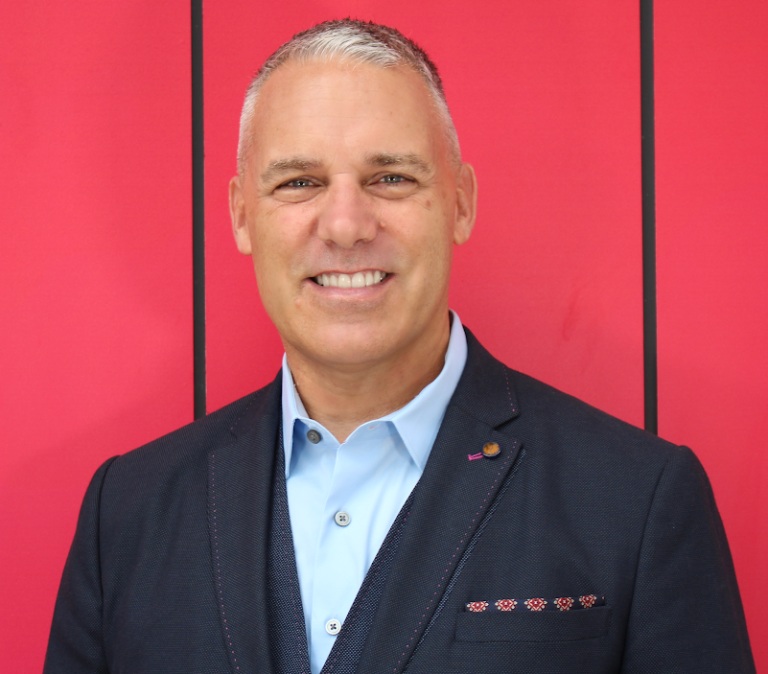 Jaie Laplante
Jaie joined the DOC NYC team in June, 2022. Prior to that, Jaie served for 12 years as the Miami Film Festival's Executive Director and Co-Director of Programming, where his achievements included greatly expanding that festival's documentary selections, as well as launching successful initiatives such as a digital screening platform, the GEMS festival, and the
Google Talks on Gender & Racial Gaps in Film & Technology
. He simultaneously oversaw year-round programming at the historic Tower Theater in Miami's Little Havana. He previously served as
Associate Director
of the New York City Wine & Food Festival and as a programmer at festivals focused on shorts and LGBTQ+ films. He has served on numerous film festival juries, including the U.S. Competition jury at DOC NYC 2021.
Malikkah Rollins
Director of Industry and Education
As the new Director of Industry and Education at DOC/NYC, Malikkah will oversee a portfolio of projects including
DOC NYC PRO
, the festival's line-up of educational courses and industry networking opportunities;
Only In New York
industry meetings for filmmakers with works-in-progress; and the
40 Under 40
list. Malikkah brings 15 years of experience in education, counseling, and professional development to the role. As a freelance doc producer, WIFV/DC board member, Sundance Collab Community Leader and D Word Ambassador, Malikkah's passion is rooted in connecting people and building stronger, more collaborative film communities.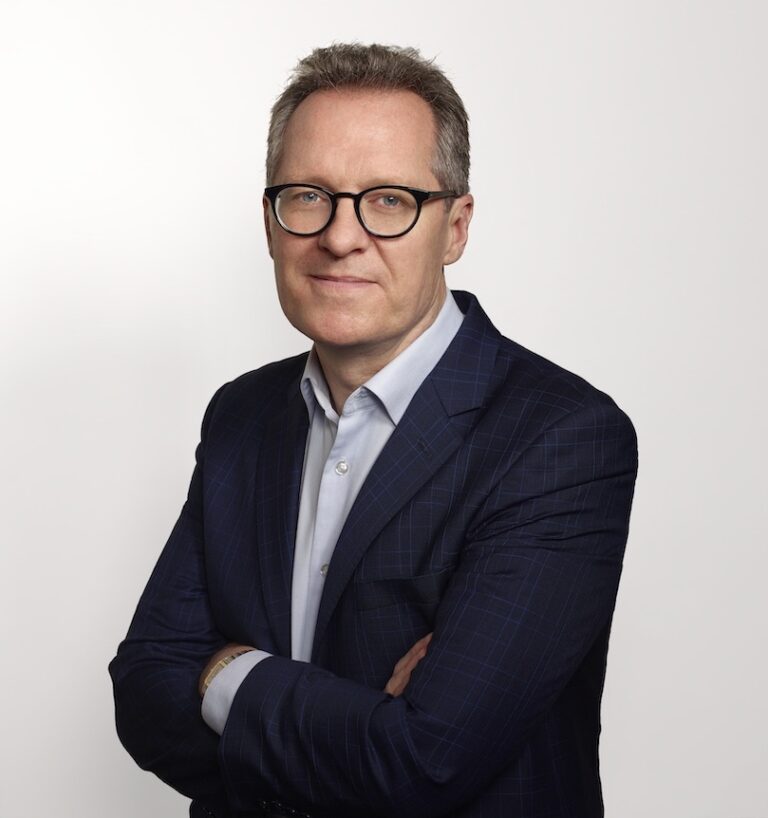 Thom Powers
Director of Special Projects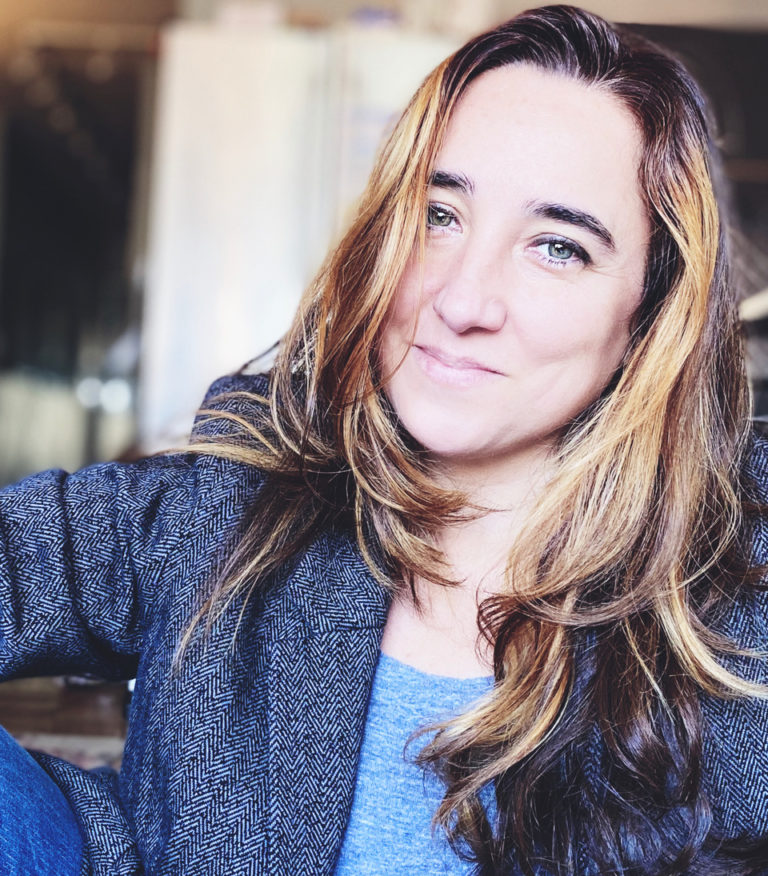 Ruth Somalo
Senior Programmer, Features
Ruth is a Spanish programmer, curator and filmmaker. She has worked with DOC NYC for twelve years, programs for the Architecture and Design Film Festival and often curates independent nonfiction programs like "Holy Fluids" (UnionDocs), "Broken Senses" (Anthology Film Archives) and "The Limit Of Our Gaze" (KJCC). Ruth has programmed for International Festivals like DocumentaMadrid, was the co-director of Impugning Impunity Human Rights Film Festival and serves as President of The Flaherty Board of Trustees.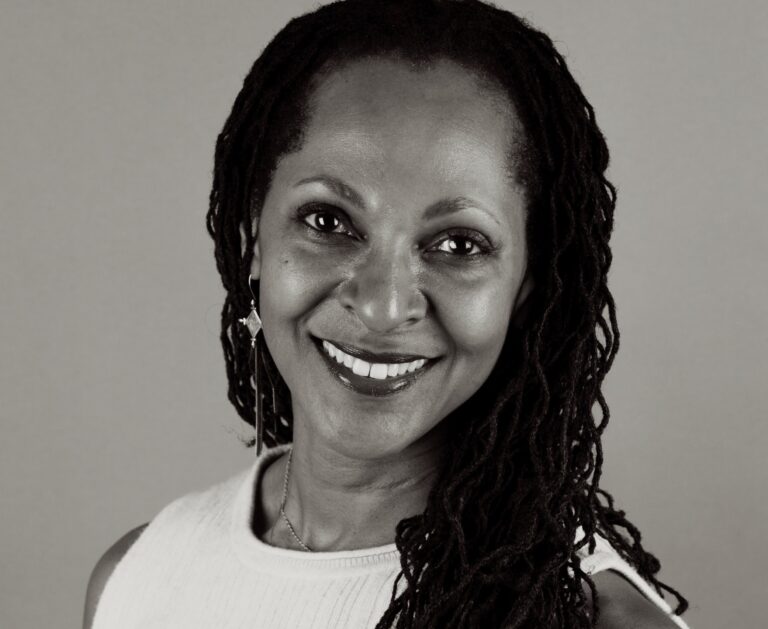 Karen McMullen
Senior Programmer, Features
Karen is a Features Programmer at Tribeca Festival,  Director of Programming at TIDE  and screener for Sundance Film Festival. She's a juror at Pan African and Bentonville Film Festivals, Black Public Media and Cinema Eye Honors. She moderates for African Film Festival, Pure Nonfiction, Netflix, NYWIFT, HBO and more. She's a guest speaker on television, radio and at filmmaking organizations.  She's a  Brown University graduate and has editing credits on features, documentaries, and short films.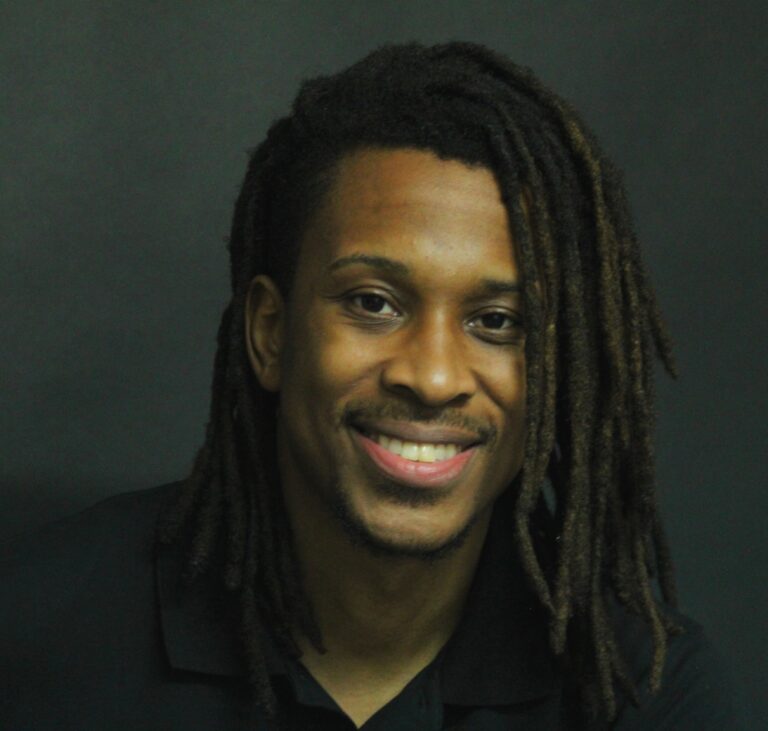 Brandon Harrison
Senior Programmer, Features
Brandon Harrison began at DOC NYC as screener, before joining the programming team in 2019.  He has curated features, shorts, and series at Brooklyn Film Festival, Nashville, and Tribeca, while also serving on various documentary juries and committees. He is currently a Development Executive at Words+Pictures.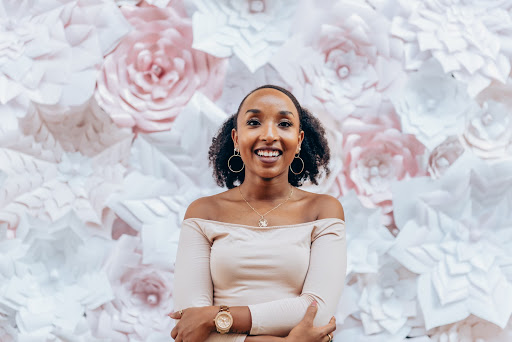 Samah Ali
Senior Programmer, Shorts & DOC NYC U
Samah Ali is a distributor and film programmer based in New York City and Toronto. A lover of documentaries and virtual reality, she programs for Academy Award qualifying festivals DOC NYC, Hot Springs Documentary Film Festival, and Hot Docs Film Festival. She is also the founder of Sisterhood Media, a production and distribution company streaming films on their platform, Sisterhood Media TV. You can interact with her on Twitter @sistersamah.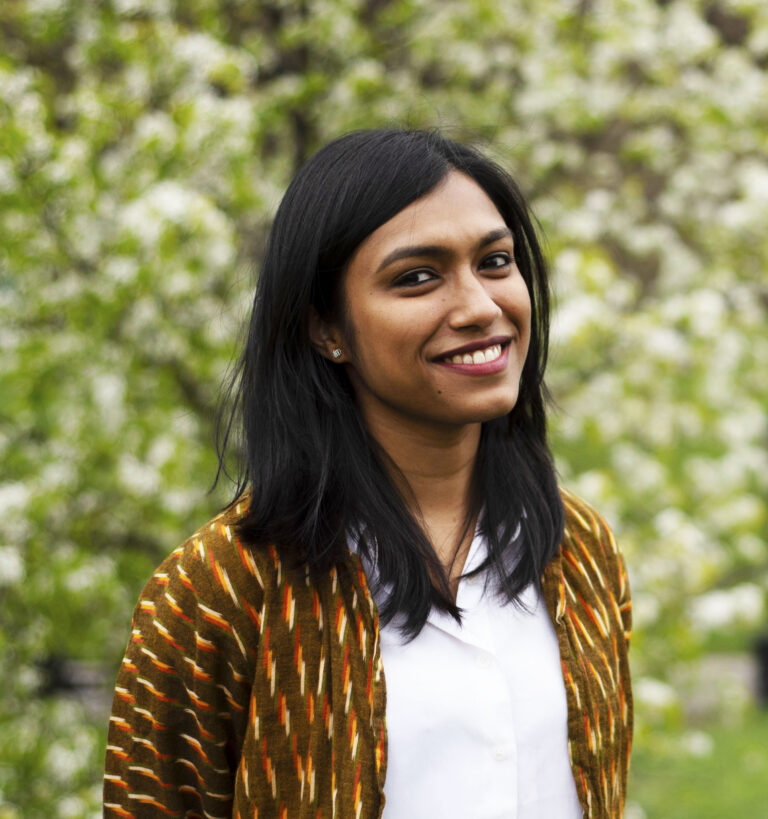 Bedatri D. Choudhury
Associate Programmer, Features
Bedatri is a culture journalist and documentary film professional. She has managed documentary projects at Doc Society, Working Films, The Gotham Film & Media Institute, and CAAM, among others. An alumna of the NYFF Critics Academy, Sundance and SXSW Press Inclusion Initiatives, the National Critics' Institute, and Berlinale Talents, she lives in New York City. Presently, she is the Managing Editor of
Documentary
Magazine.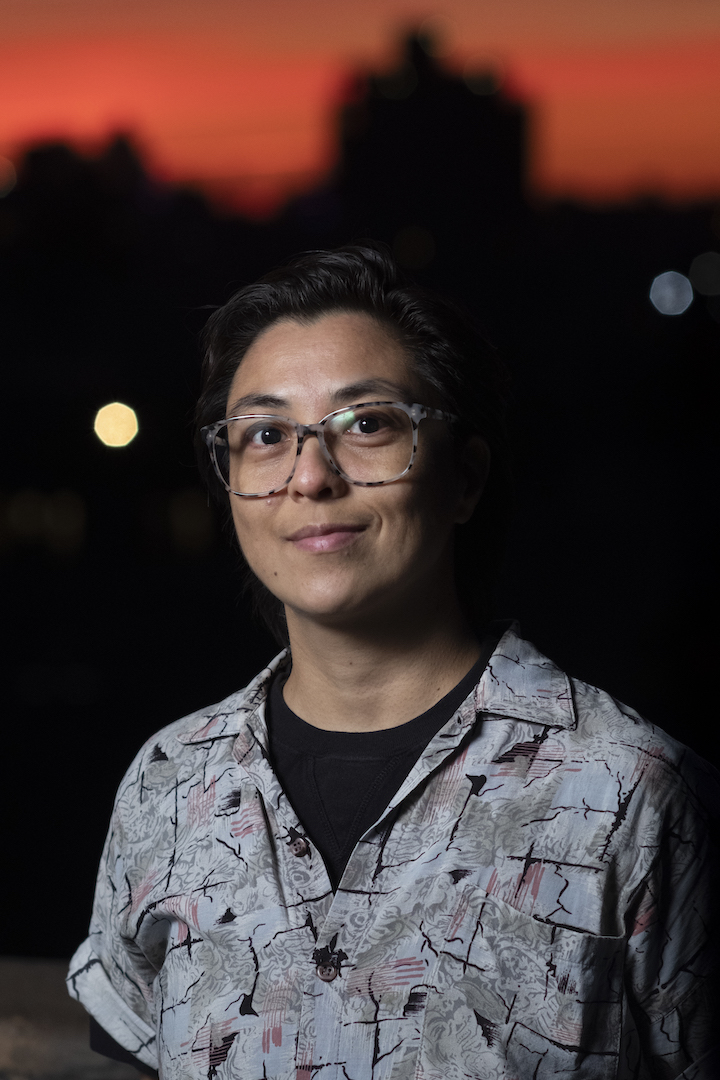 Kim Garcia
Associate Programmer, Features
Kim Garcia is a New York based filmmaker whose work has shown at Newfest, Fringe! Queer Film and Art Fest, and Seattle Queer Film Festival. She has filled various roles in exhibition and operations at Tribeca Film Festival, CAAM, NewFest, and Nantucket Film Festival. Currently, she is a screener for American Documentary's POV program and moonlights as a film projectionist at repertory cinemas throughout the city.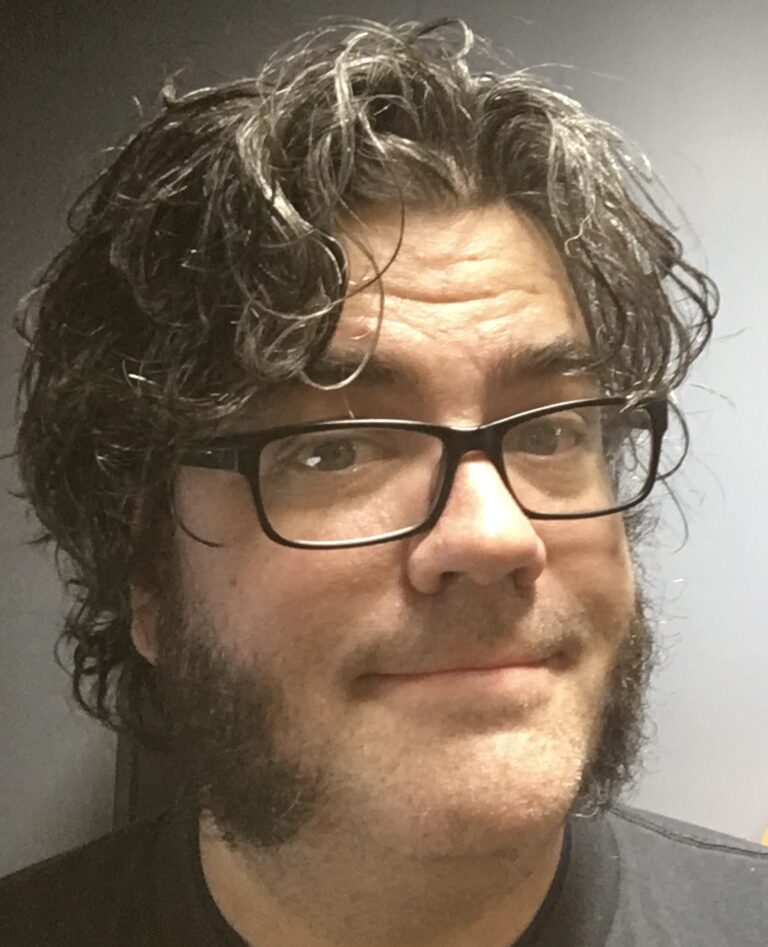 DeWitt Davis
Associate Programmer, Shorts
DeWitt has been working with film and cinema presentations for over 15 years.  He has been with DOC NYC since the first year of the festival and an Associate Programmer of Shorts since 2018. Over the years he has worked for multiple North American film festivals in the technical and programming teams. He also worked in film restoration and taught classes in motion picture film for Kodak.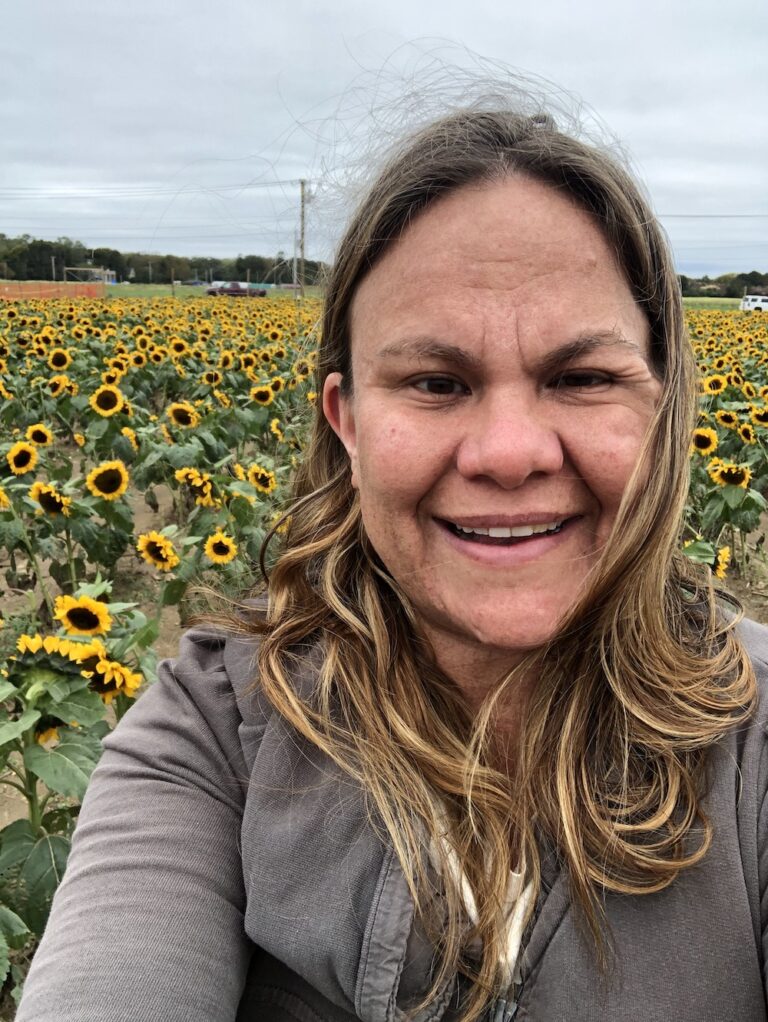 Dana Krieger
Dana Krieger has been with DOC NYC since it all began in 2010. She has spent the past 15 years producing and creating large scale, high profile events, ranging from major film festivals to the Olympics. Dana completed her undergraduate studies at Georgetown University and earned a Masters in Public Administration from Columbia University.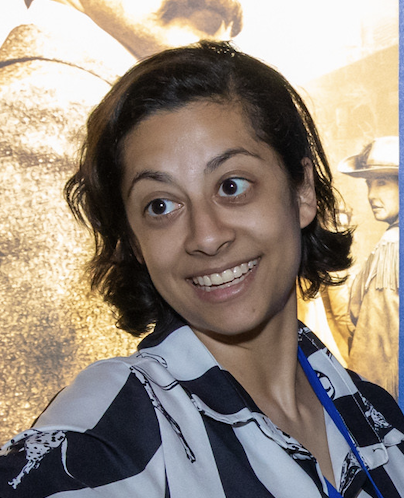 Asha Phelps
Asha Phelps is the Systems Director of DOC NYC, which includes overseeing the festival's ticketing and passholder programs, as well as virtual platform and venue box office operations. The 2021 edition will be her 11th year with the festival! She additionally works for IFC Center as the Administrative & Operations Manager, specializing in theater and event operations, alternative content programming, accounting and databasing. She was a 2016 participant in the inaugural Industry Academy International U.S., hosted by Film of Lincoln Center and the Locarno International Film Festival. She has a BA in Cinema Studies from NYU. Although a Texas native, she currently lives in Brooklyn, N.Y.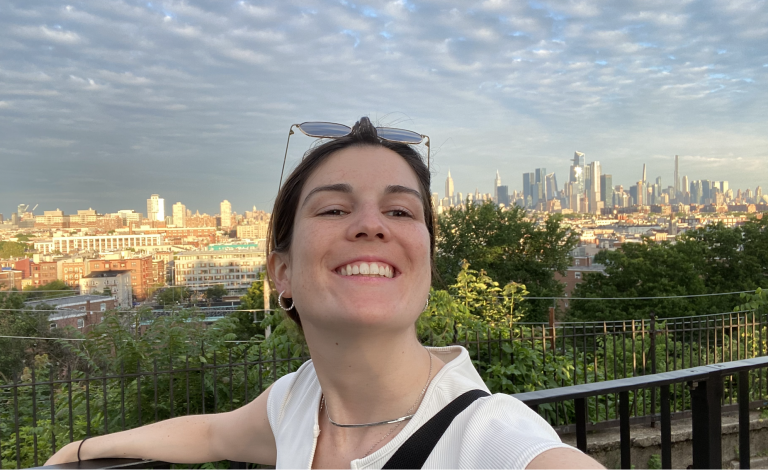 Sarah Modo
Communications Coordinator
A fan of the arts and self-expression, Sarah has found great joy working in the film festival world. Besides coordinating communications for DOC NYC, she helped begin 
Split Screens TV Festival
,
What The Fest!?
and
51Fest
. Sarah is also the program manager for
Pure Nonfiction at IFC Center
. Previously, Sarah worked as series producer for the Pure Nonfiction Podcast, at the Montclair Film Festival and Argot Pictures. She holds a BA from Montclair State University in Television and Digital Media.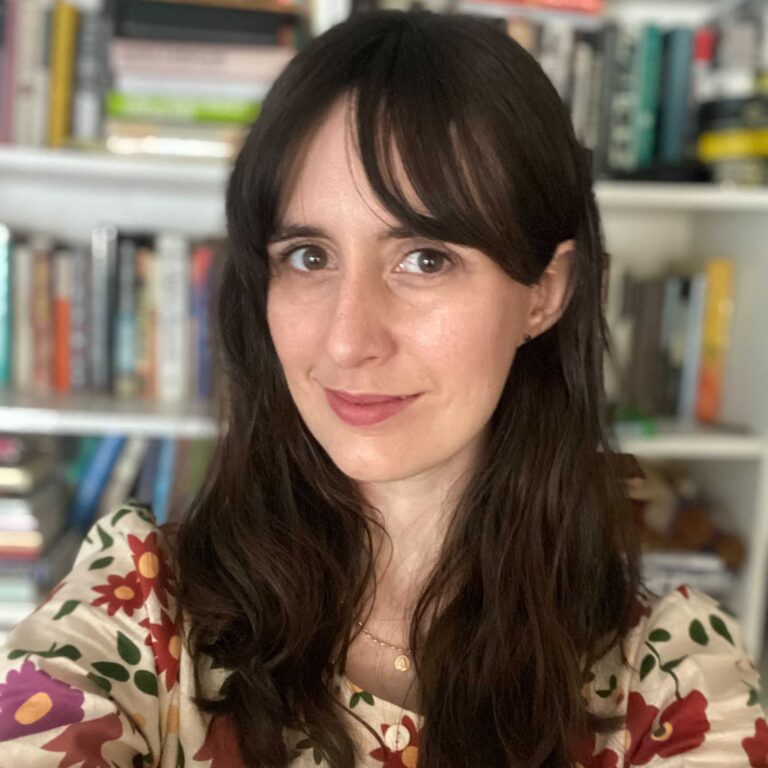 Elizabeth Trussell
Elizabeth facilitates partnerships for DOC NYC's year-round programming in addition to coordinating outreach efforts for IFC Center via marketing and membership. She has been helping audiences meet great films for over a decade starting with selling tickets and popcorn at an art-house theater in Austin, Texas and screening films for film festivals such as SXSW, the Austin Film Festival, and the Philadelphia International Film Festival, before moving to NYC to work in administrative roles for the Paris Theatre and Film Forum. If given the opportunity, she will talk your ear off about how community and cinema go hand-in-hand.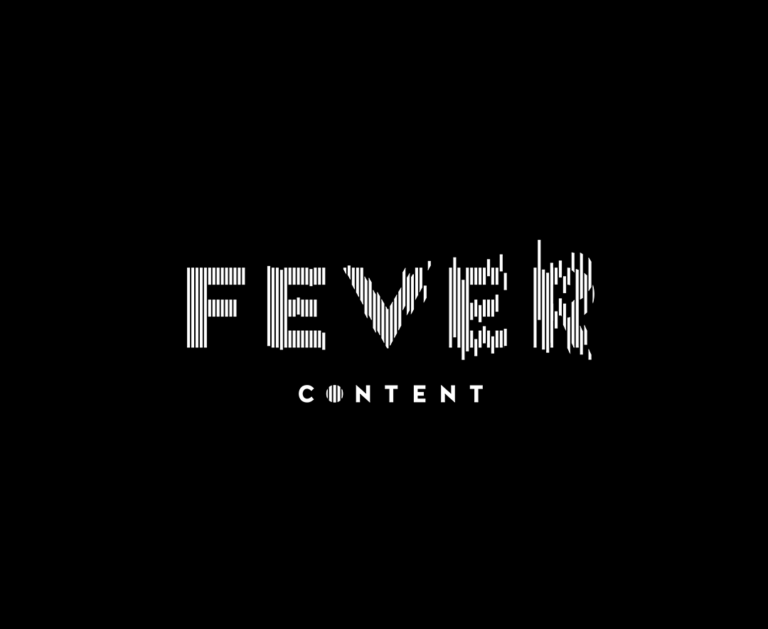 Fever Content
Fever Content is a boutique, full-service digital marketing agency based in Los Angeles. We specialize in reaching audiences not just where they are, but where they are going. We recognize the unique marketing approach that DOC NYC 2020 demands in facing the virtual realm and bringing this year's event to life. We're thrilled to be a part of the initiative and excited to apply our strong background in innovative, creatively-driven methodologies to strategically expand the festival's diverse and national audience. Through social media content, newsletters, PR and partnerships, we can't wait to connect with you online!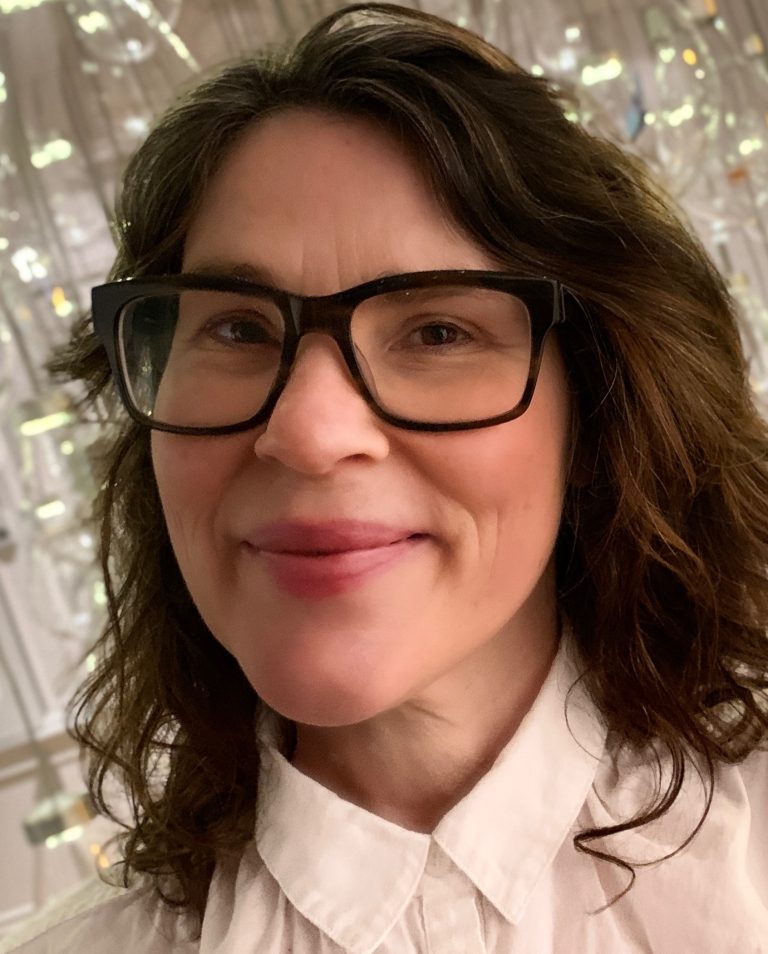 Joanna Lehan
Joanna Lehan is an editor and writer on visual culture. Formally a curator at the International Center of Photography, she produced publications there, as well as at Aperture Foundation. She has taught in ICP-Bard's MFA program and Barnard College. Joanna holds an MA in Liberal Studies from The Graduate Center, CUNY, where she wrote on the intersection of documentary film and photography.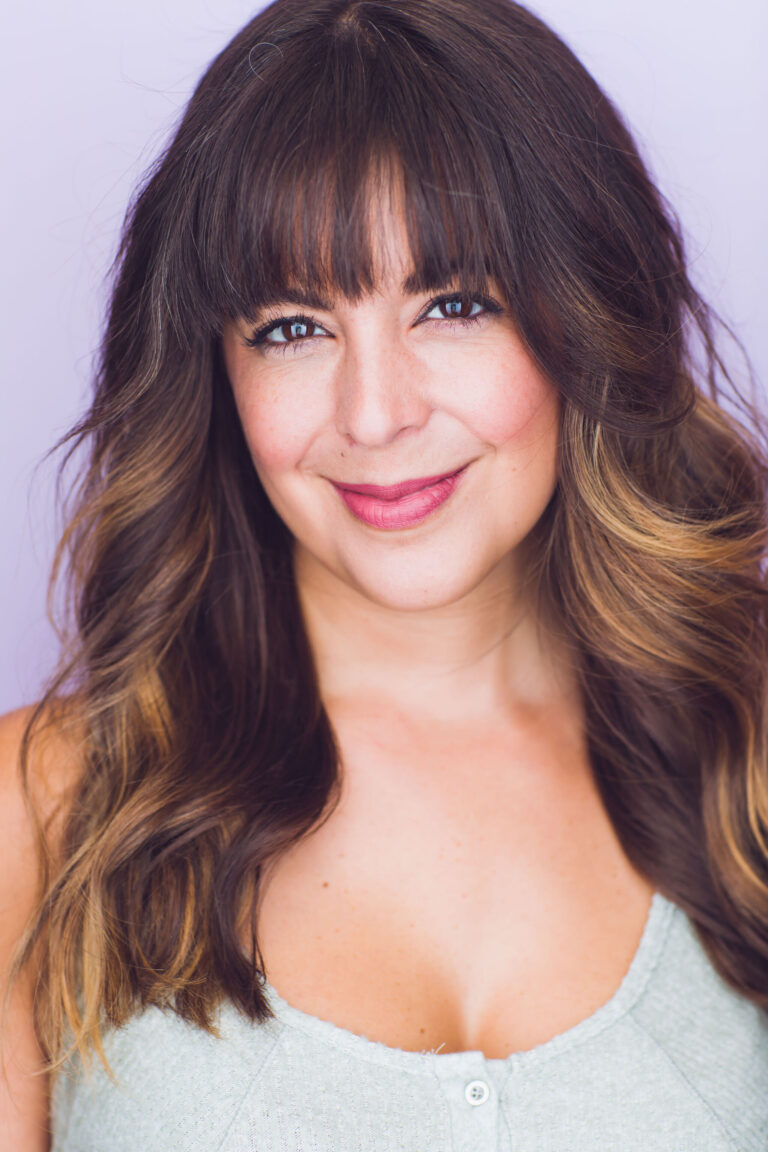 Allyson Morgan
Visionaries Tribute Luncheon Producer
Allyson Morgan is a writer, producer, performer, and the founder and Executive Director of the award-winning film and theatre collective F*It Club. Her film festival work has included Brooklyn Film Festival, Camden International Film Festival, Hamptons International Film Festival, Indie Street Film Festival, NewFest, and Nantucket Film Festival. She also serves as a producer for Craft Ed. Seminars, hosted by the IFC Center. Allyson was named one of just five winners out of thousands of entrants from over 63 countries in the Bombay Sapphire Imagination Series; her short film Need For Speed (Dating) premiered at the Tribeca Film Festival. She has also twice been awarded a Juno Leadership Residency through the Omega Institute. Her short film, Sitting, is making its world premiere at SCAD Savannah Film Festival, followed by the Tallgrass Film Festival in October 2020, and First Date, her newest short film produced by Fox/Disney, is set to premiere on Hulu beginning October 2020.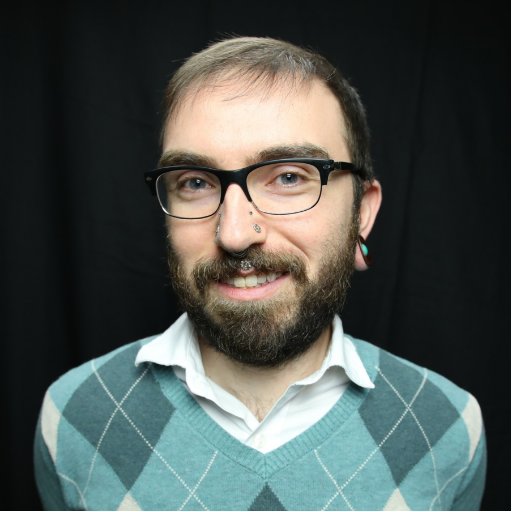 Jordan Smith
Jordan M. Smith is a film critic, curator, and public librarian who has been working in various capacities with DOC NYC since 2015. He currently edits the weekly Monday Memo and Weekend Watch newsletters. His published work focusing mainly on documentary cinema has appeared at Senses of Cinema, Nonfics, Stranger Than Fiction, IONcinema, and Influence Film Club. He also is the director and programmer of
Cultivate Cinema Circle
. Jordan completed his undergraduate studies at the State University of New York Fredonia and completed his Masters degree at the University at Buffalo.
Interested in joining our team? Open positions at DOC NYC can be found here.