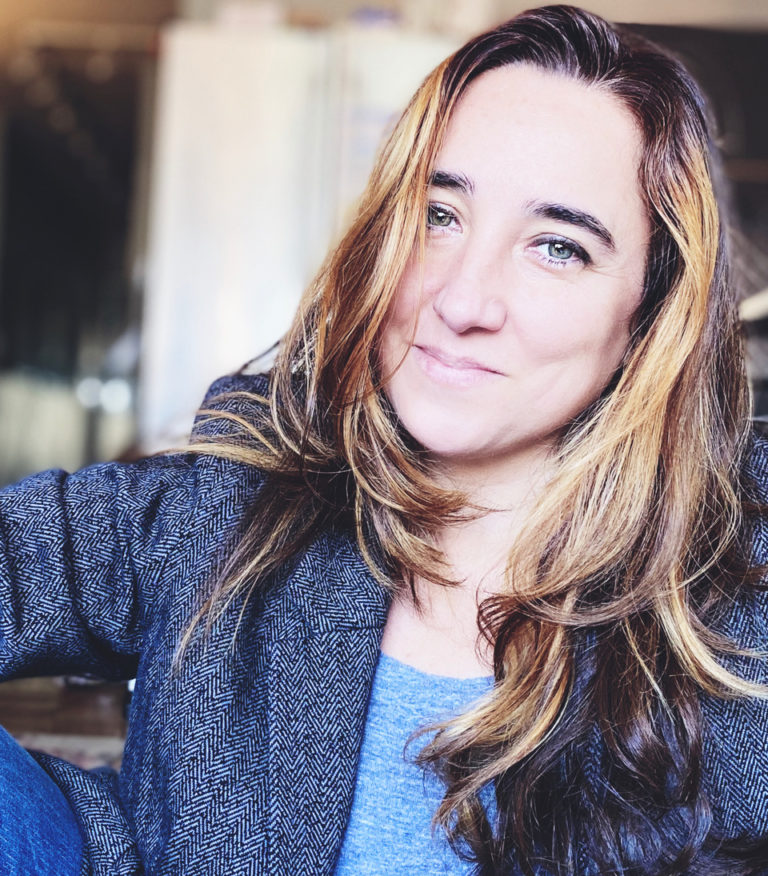 Ruth Somalo
Ruth is a Spanish programmer, curator and filmmaker. She has worked with DOC NYC for eleven years, programs for the Architecture and Design Film Festival and often curates independent nonfiction programs like "Holy Fluids" (UnionDocs), "Broken Senses" (Anthology Film Archives) and "The Limit Of Our Gaze" (KJCC). Ruth has programmed for International Festivals like DocumentaMadrid, was the co-director of Impugning Impunity Human Rights Film Festival and serves as President of The Flaherty Board of Trustees.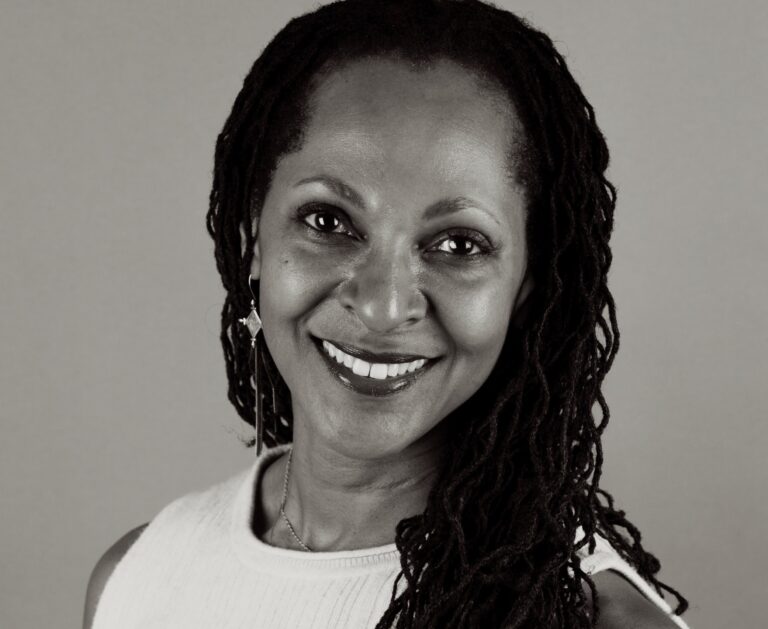 Karen McMullen
Karen is a Features Programmer at Tribeca Festival,  Director of Programming at TIDE  and screener for Sundance Film Festival. She's a juror at Pan African and Bentonville Film Festivals, Black Public Media and Cinema Eye Honors. She moderates for African Film Festival, Pure Nonfiction, Netflix, NYWIFT, HBO and more. She's a guest speaker on television, radio and at filmmaking organizations.  She's a  Brown University graduate and has editing credits on features, documentaries, and short films.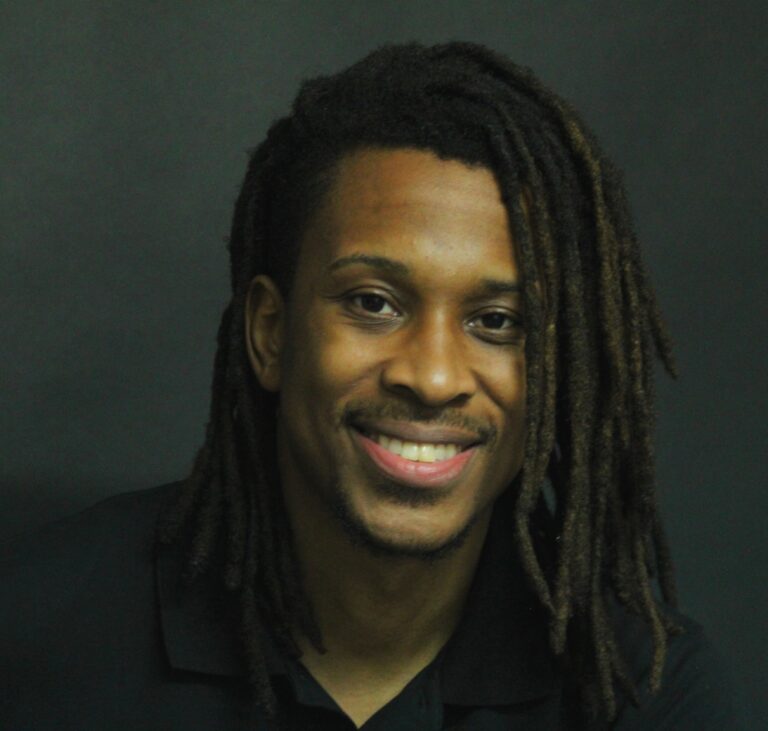 Brandon Harrison
Brandon Harrison is a producer, writer, and programmer. He began as a screener at DOC NYC, before joining the programming team in 2019. He also programs documentaries at the Brooklyn and Nashville Film Festivals, as well as new online work at Tribeca. Brandon has produced multimedia content for a variety of media outlets including Players' Tribune, Vanity Fair, and Vox. He's also a judge for the FilmFund. Brandon is a graduate of Morehouse College and received his M.A. in Cinema from UCLA.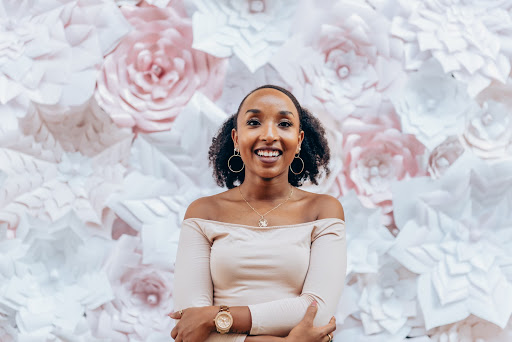 Samah Ali
Programmer, Shorts & DOC NYC U
Samah Ali is a distributor and film programmer based in New York City and Toronto. A lover of documentaries and virtual reality, she programs for Academy Award qualifying festivals DOC NYC, Hot Springs Documentary Film Festival, and Hot Docs Film Festival. She is also the founder of Sisterhood Media, a production and distribution company streaming films on their platform, Sisterhood Media TV. You can interact with her on Twitter @sistersamah.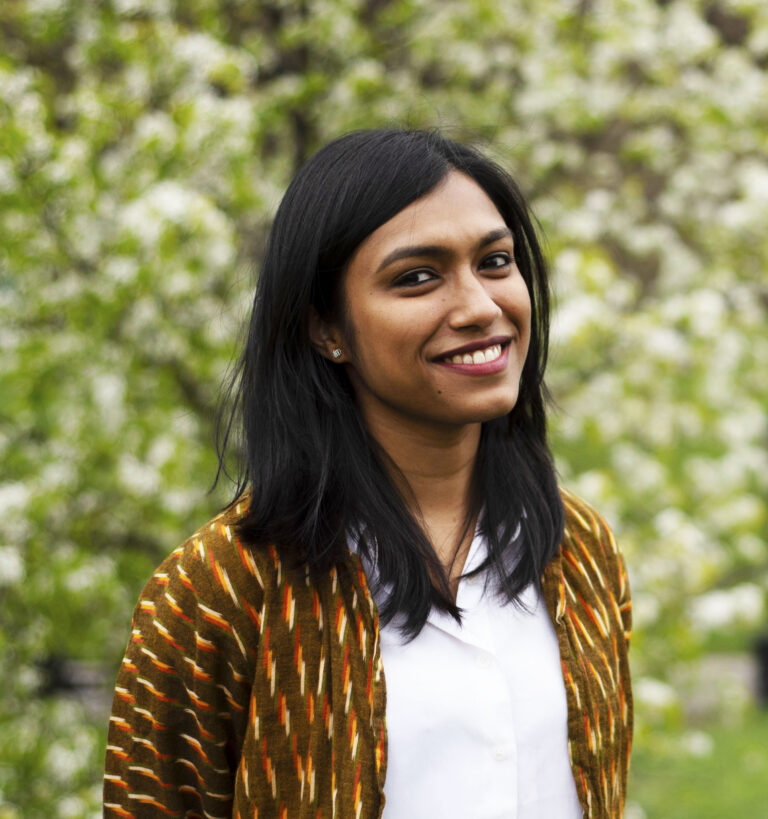 Bedatri D. Choudhury
Associate Programmer, Features
Bedatri is a culture journalist and documentary film professional. She has managed documentary projects at Doc Society, Working Films, The Gotham Film & Media Institute, and CAAM, among others. An alumna of the NYFF Critics Academy, Sundance and SXSW Press Inclusion Initiatives, the National Critics' Institute, and Berlinale Talents, she lives in New York City. Presently, she is the Managing Editor of
Documentary
Magazine.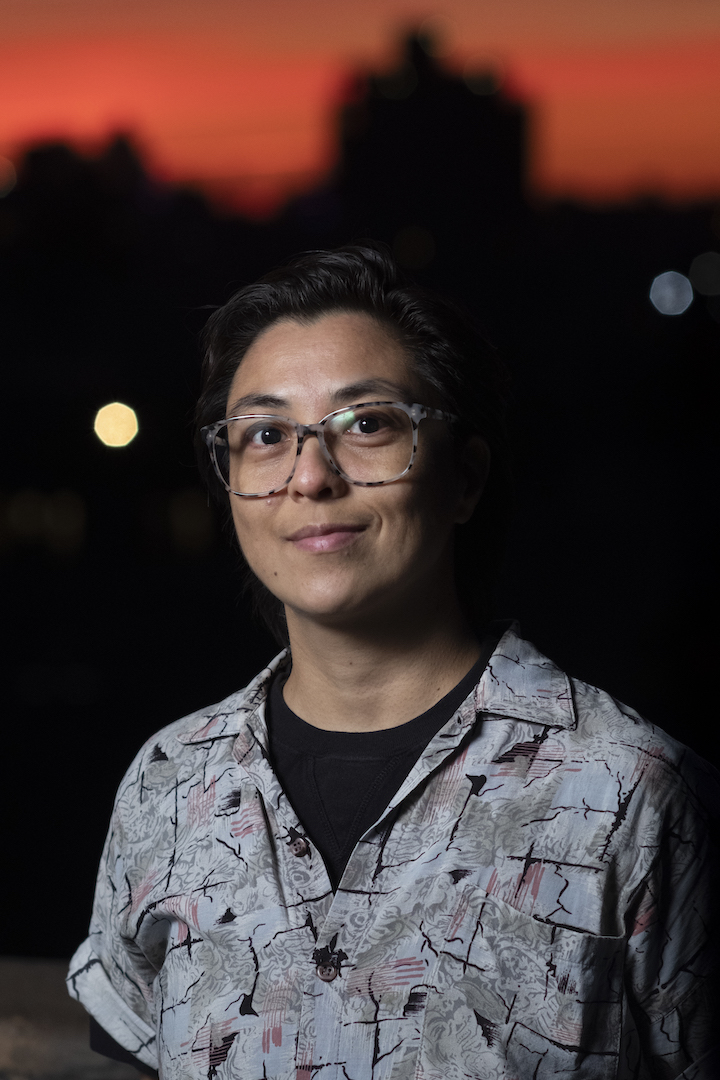 Kim Garcia
Associate Programmer, Features
Kim Garcia is a New York based filmmaker whose work has shown at Newfest, Fringe! Queer Film and Art Fest, and Seattle Queer Film Festival. She has filled various roles in exhibition and operations at Tribeca Film Festival, CAAM, NewFest, and Nantucket Film Festival. Currently, she is a screener for American Documentary's POV program and moonlights as a film projectionist at repertory cinemas throughout the city.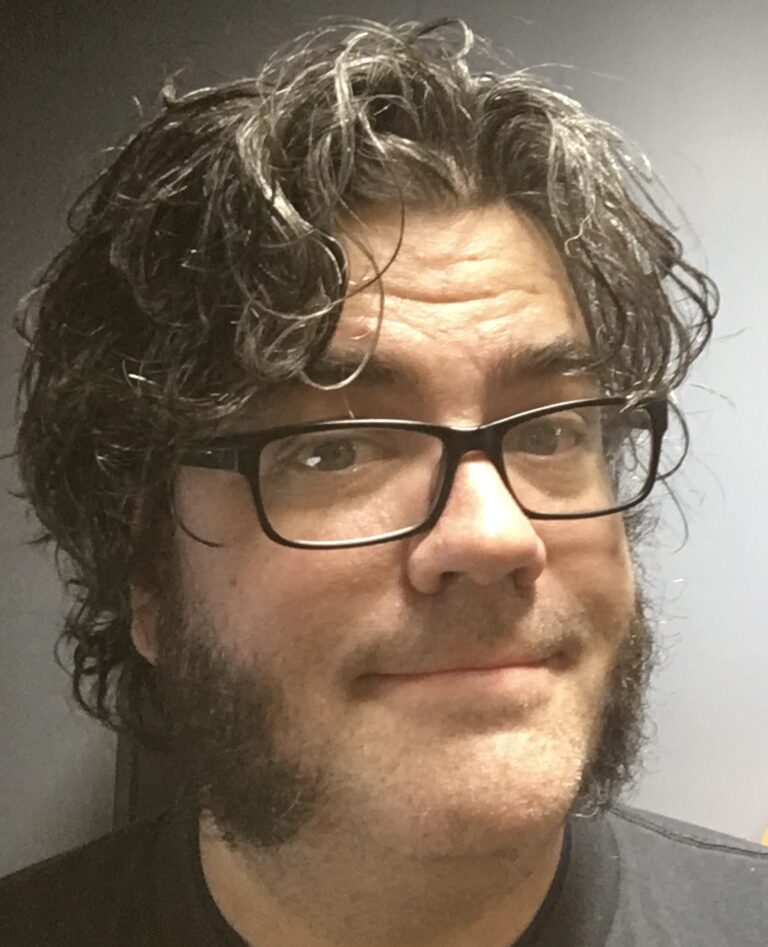 DeWitt Davis
Associate Programmer, Shorts
DeWitt has been working with film and cinema presentations for over 15 years.  He has been with DOC NYC since the first year of the festival and an Associate Programmer of Shorts since 2018. Over the years he has worked for multiple North American film festivals in the technical and programming teams. He also worked in film restoration and taught classes in motion picture film for Kodak.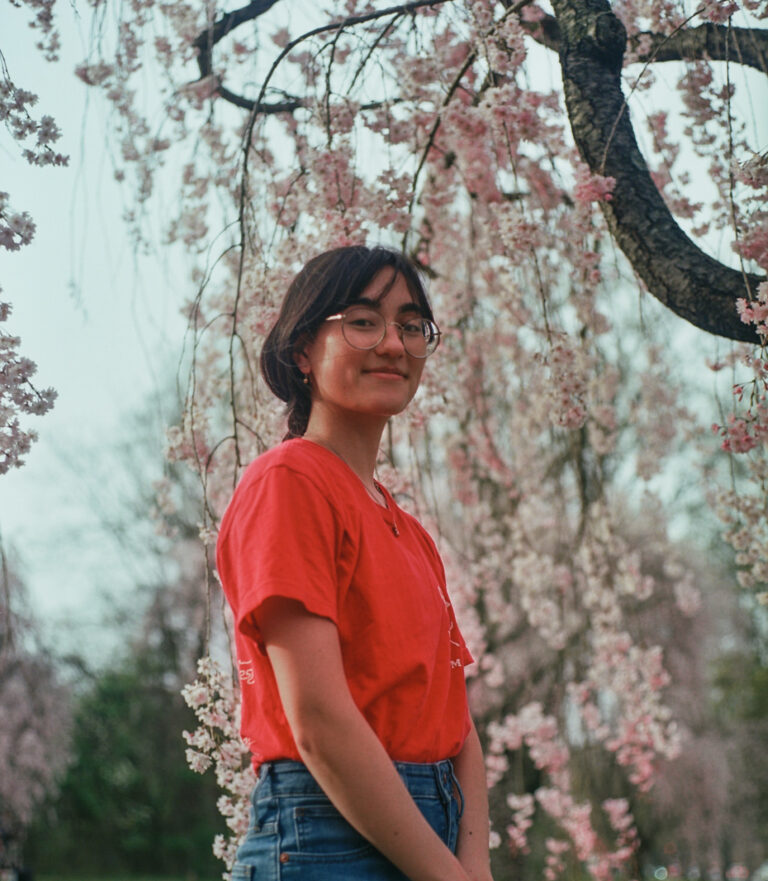 Elyse Wang
Associate Programmer, Shorts
Elyse is a documentary programmer, storyteller, and life-long student. Her passion for non-fiction media and public media have led her to program for the Asian American International Film Festival and work on a film project with CAAM. Although she loves all parts of the filmmaking process, her favorite part is being able to share stories with new audiences and highlight the voices that are telling them.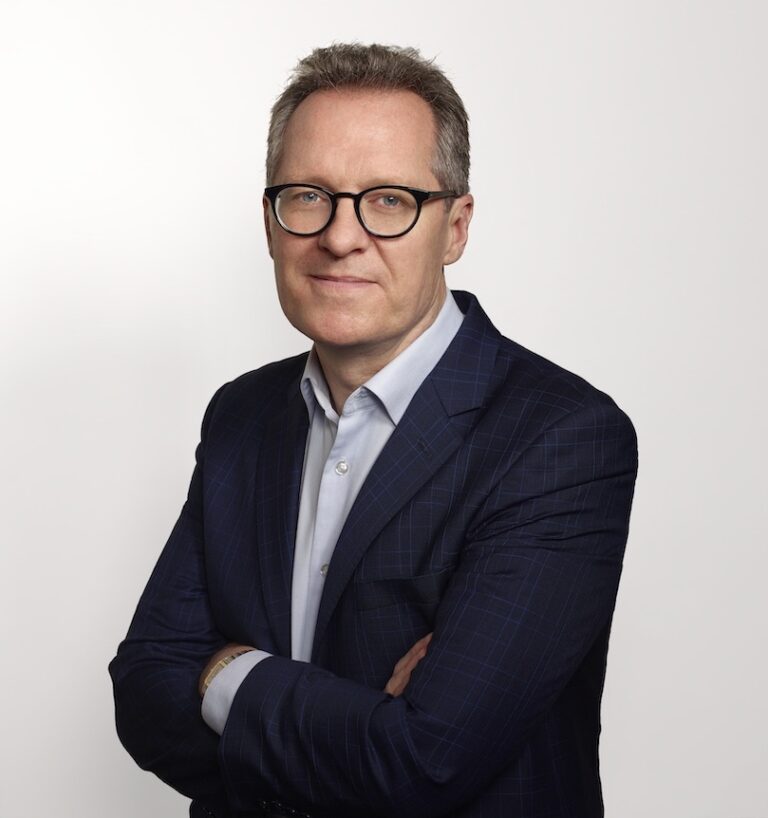 Thom Powers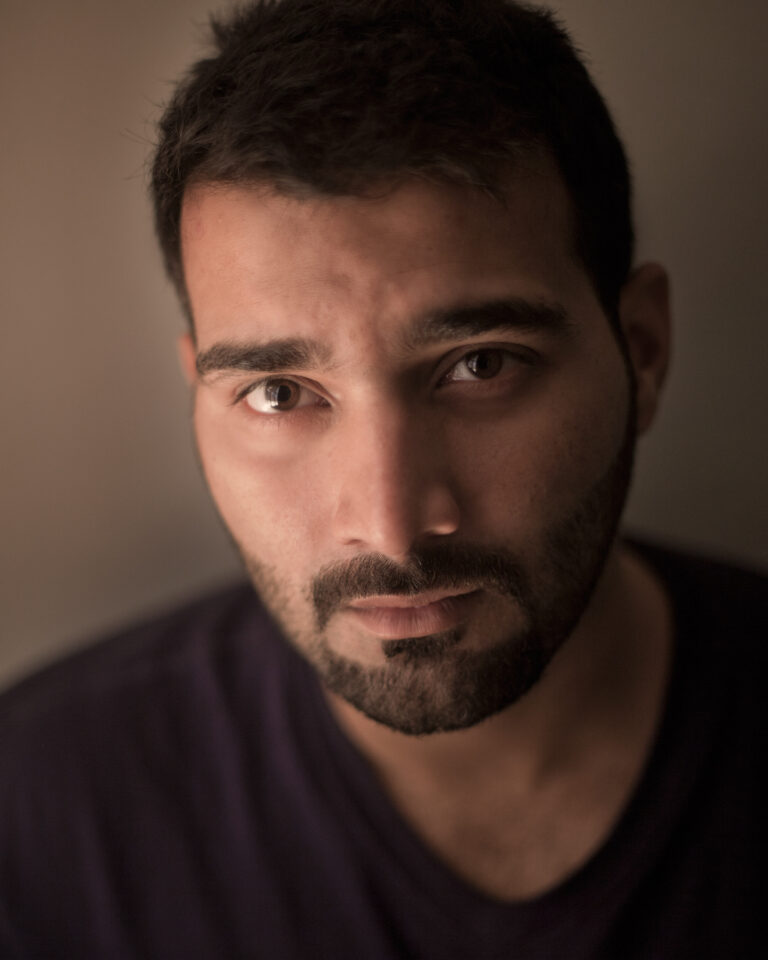 Asad Faruqi
Asad Faruqi is an Emmy award-winning filmmaker with over a decade of experience behind the camera. He has lensed a number of award-winning films such as HBO's Academy Award-winning Documentary Shorts, A Girl in the River and Saving Face. He is based in Brooklyn, New York.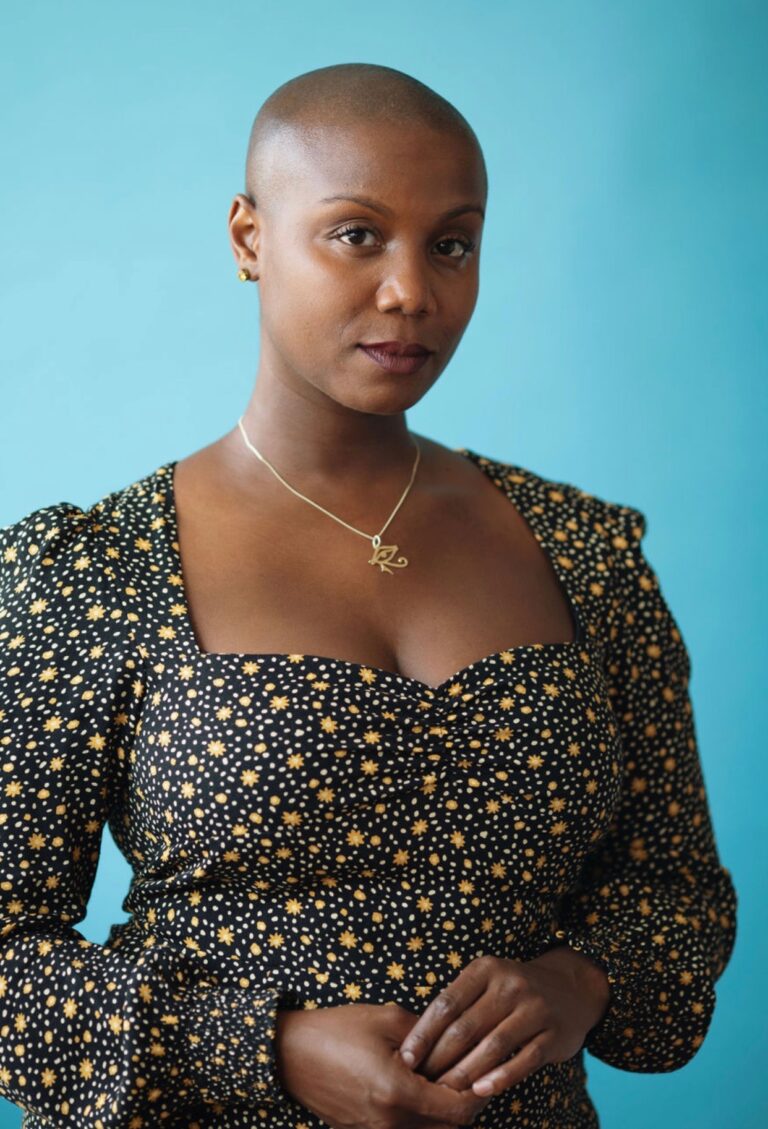 Ja'Tovia Gary
Ja'Tovia Gary is an artist and filmmaker whose work seeks to liberate the distorted histories through which Black life is often viewed. In 2017, she was named one of Filmmaker Magazine's 25 New Faces of Independent Film. Her award-winning films have screened at festivals and cinemas worldwide. She has received generous support from Sundance, Cinereach, and the Jerome Foundation. A 2018-2019 Radcliffe Fellow at Harvard University and 2019 Creative Capital Awardee, Ja'Tovia is based in Dallas, Texas.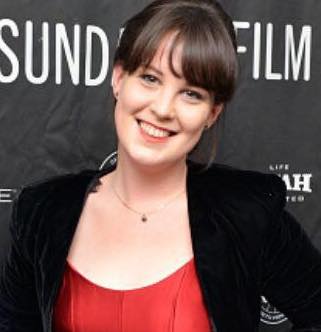 Patricia E. Gillespie
Patricia E. Gillespie is the daughter of a cable splicer and a seamstress. She loves verité, underdogs, and the Fujinon 19-90. She'd tell you about her next project, but has to use Signal. The director of The Devil You Know, a To Be Announced MTV Studios Documentary and the producer of Unrest, she is based in Brooklyn, New York.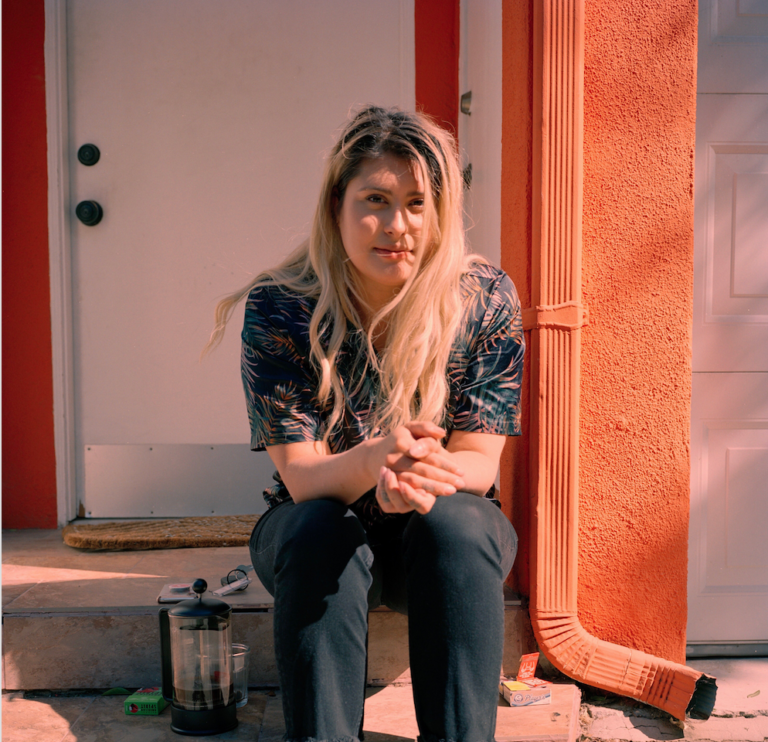 Alexandra Lazarowich
director/producer/screenwriter
Alexandra Lazarowich is an award-winning Cree producer, director and screenwriter from Northern Alberta, Canada. Her documentary Fast Horse premiered and won the Special Jury Award for Directing at the 2019 Sundance Film Festival. She is the co-founder of COUSIN COLLECTIVE and currently the series producer for the CBC's multi-award-winning comedy documentary series Still Standing.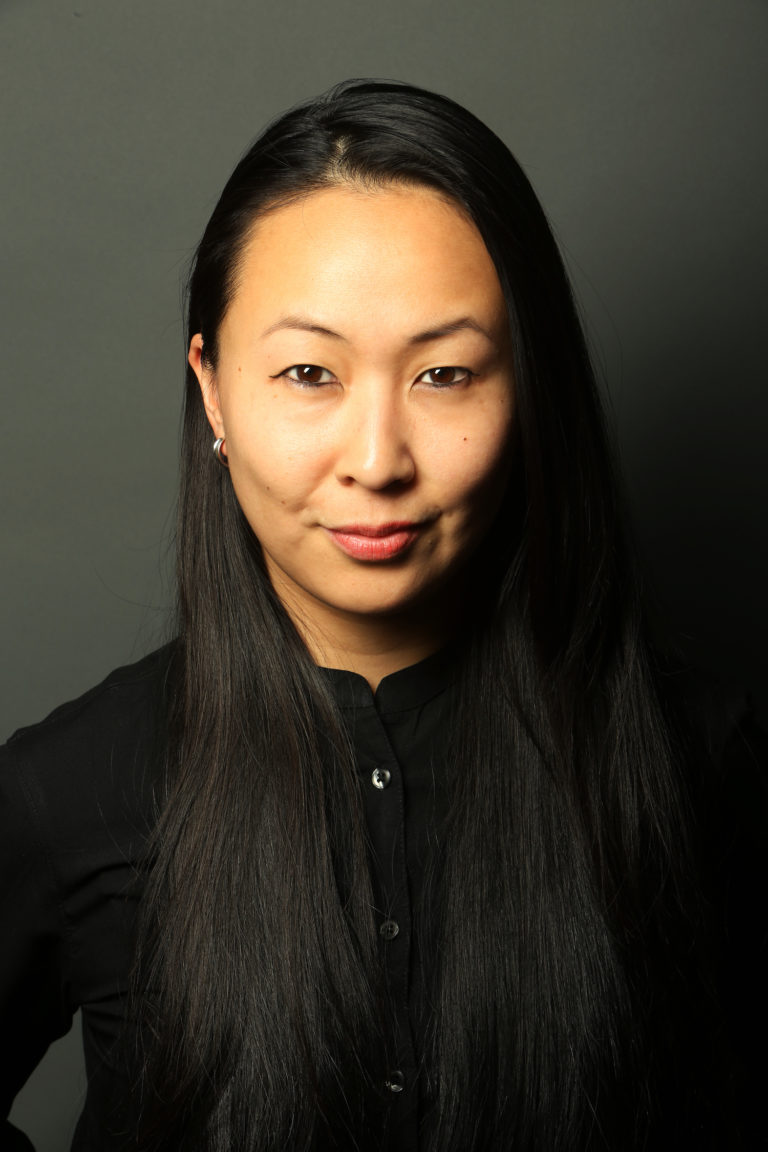 Tiffany Hsiung
Tiffany Hsiung is Peabody award-winning filmmaker based in Toronto, Canada. Her debut feature documentary The Apology (2016) has won over 15 awards internationally. Tiffany is also a winner of the Peabody – Futures of Media Award (2018) and a Canadian Screen Award for Best Original Digital Production for The Space We Hold (2017). Hsiung's recent film Sing Me a Lullaby (2020) won the Toronto International Film Festival inaugural Share Her Journey Short Cuts Award.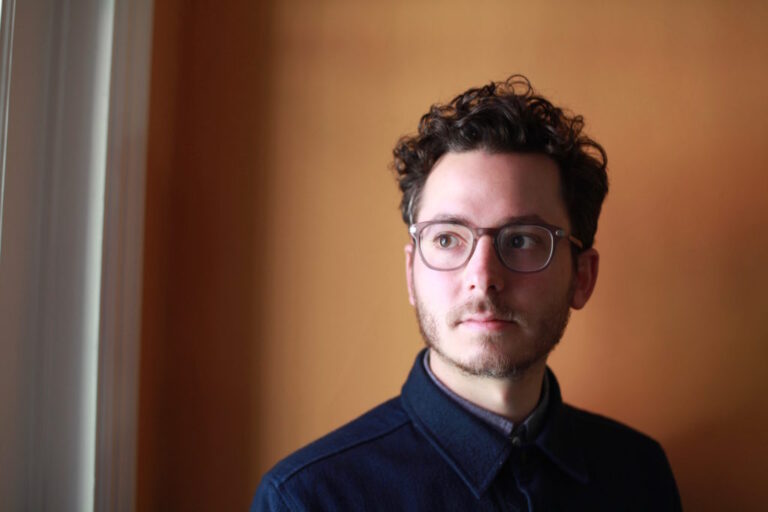 Ian Hultquist
Ian Hultquist is an American composer and producer based in Los Angeles, California. Over the past few years, he has made a name for himself composing the scores for numerous films, documentaries and TV shows, most recently working on the Netflix series How to Fix a Drug Scandal (directed by Erin Lee Carr).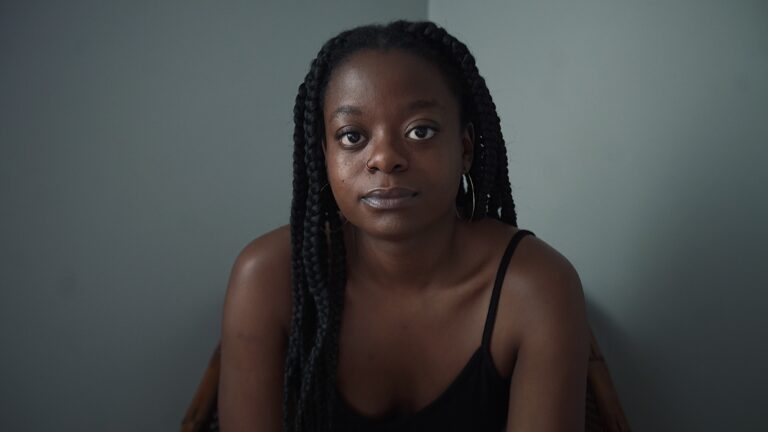 Crystal Kayiza
Crystal Kayiza was raised in Oklahoma and is now a Brooklyn, New York-based director. Named one of Filmmaker Magazine's 25 New Faces of Independent Film, her most recent films include Edgecombe and See You Next Time. Her work has screened at Sundance, BAMcinemaFest, BlackStar, MoMa and appeared on The New Yorker, Starz and PBS.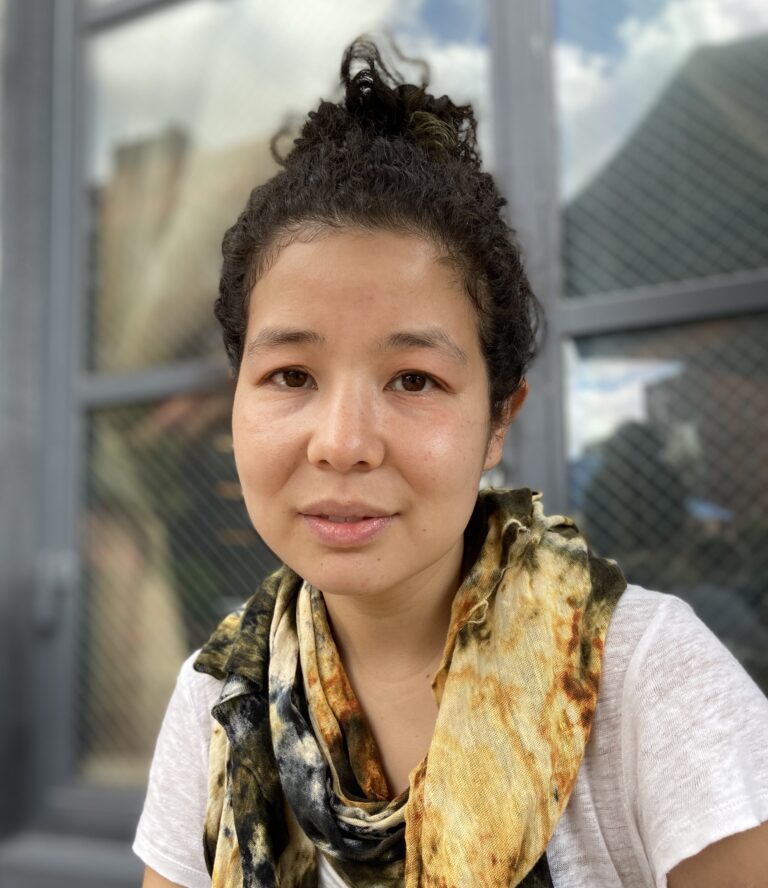 Jessica Kingdon
Jessica Kingdon is a filmmaker named one of Filmmaker Magazine's 25 New Faces of Independent Film. Her upcoming feature Untitled PRC Project is supported by organizations including SFFILM, Chicken & Egg, Cinereach, Sundance, Firelight, and Field of Vision. She also directed Commodity City, Routine Island and It's Coming.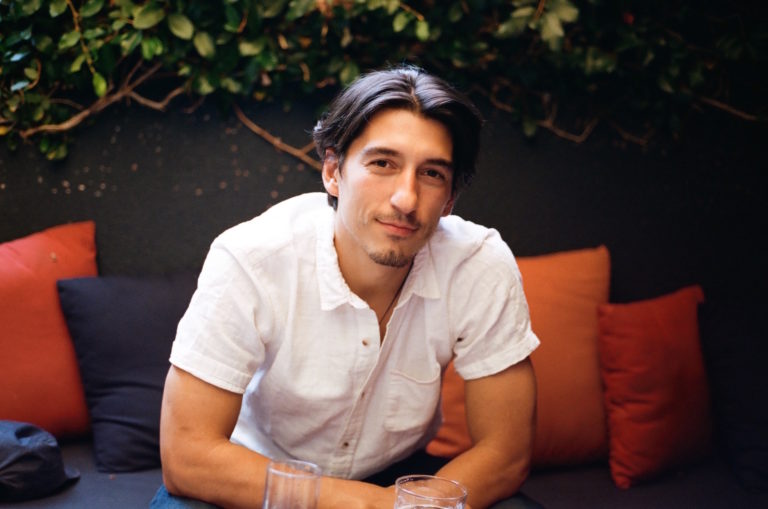 Maxx Caicedo
Maxx Caicedo is a director/producer for the digital production company Vitamin in San Francisco, California. A second-generation Colombian-American, he studied at Tufts University, where he received his B.A. in political science and English literature before entering the Peace Corps to teach English and biology in Mozambique. In 2012, he joined Lake Research Partners as a political consultant representing Senator Mark Begich (Alaska), Congressman Jerry McNerney (California) and Congressman Michael Honda (California). Maxx then went on to partner with Essential Access Health to win the Bill & Melinda Gates Foundation Next Generation Condom Grant in 2015. A La Calle is his first feature documentary.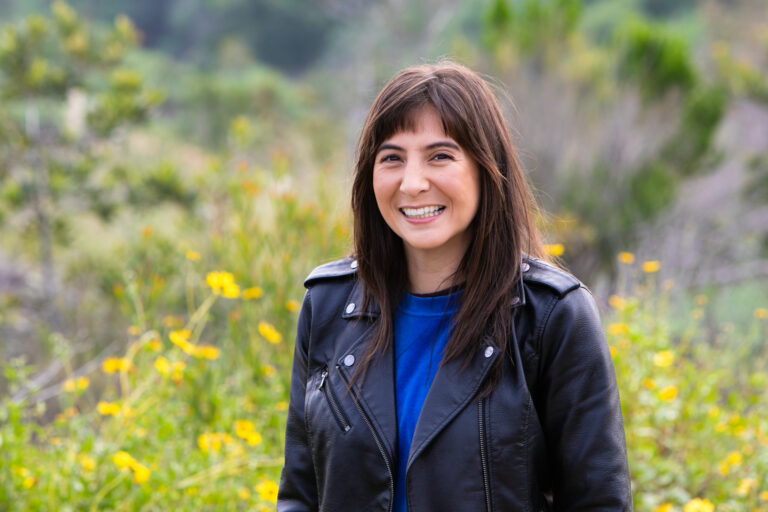 Victoria Chalk
Victoria Chalk is a British-Chinese editor in Los Angeles, California. Her credits include the PBS series Asian Americans, and PJ Raval's documentary Call Her Ganda. She's currently editing Sara Terry's documentary That's How We Roll. Victoria is the 2019 Karen Schmeer Editing Fellow and an organizer with A-DOC and Across The Cut, an intersectional roster for editors.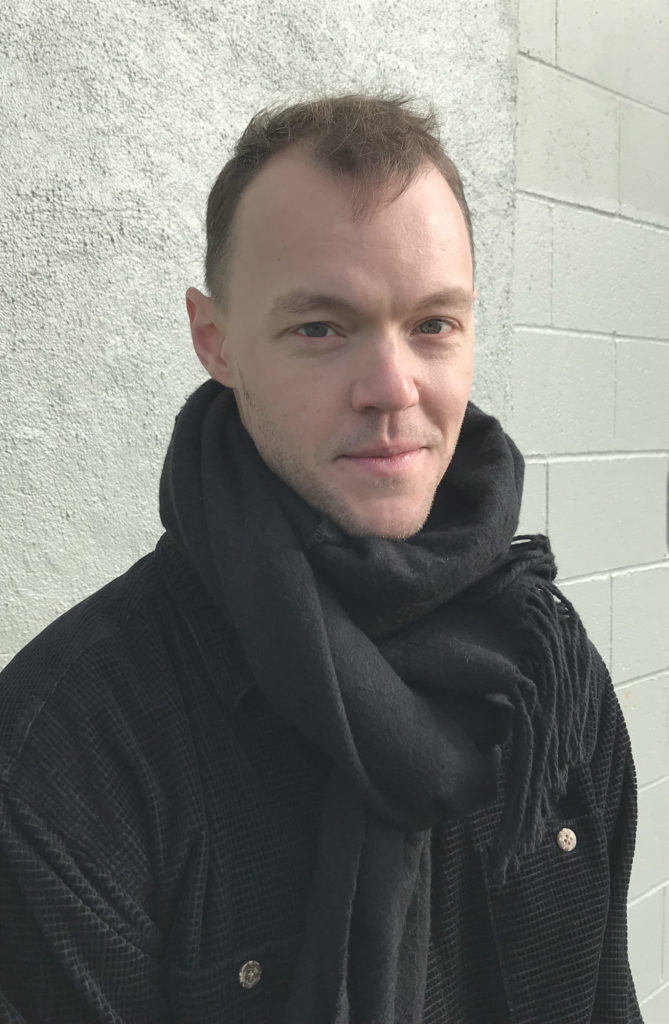 Luther Clement-Lam
director/editor/cinematographer
Luther Clement-Lam got his start in film editing viral rap videos. His award-winning directing, editing, and cinematography work has screened worldwide. Among his many projects, he directed the Cinema Eye Honors-nominated and Academy Award-shortlisted Stay Close. Luther is based in Charlotte, North Carolina.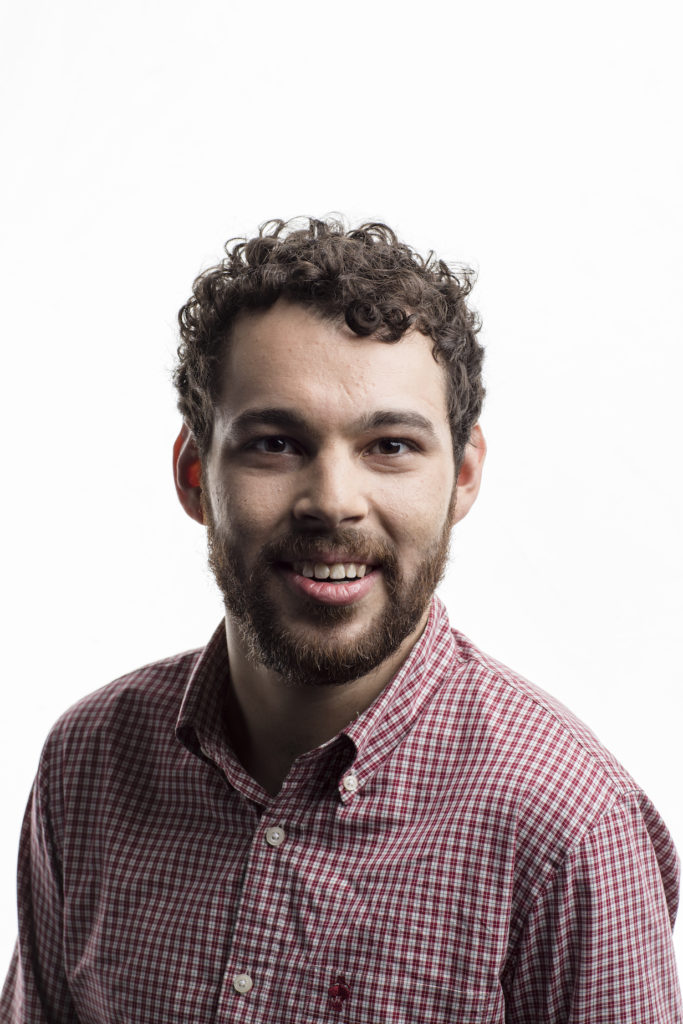 Reid Davenport
Reid Davenport's work focuses on disability from a political perspective. His in-production feature film, I Didn't See You There, has been awarded the Doc Society's New Perspectives Grant and was selected to be included in the 2020 IFP Week. Reid is a 2017 TED Fellow and based in Oakland, California.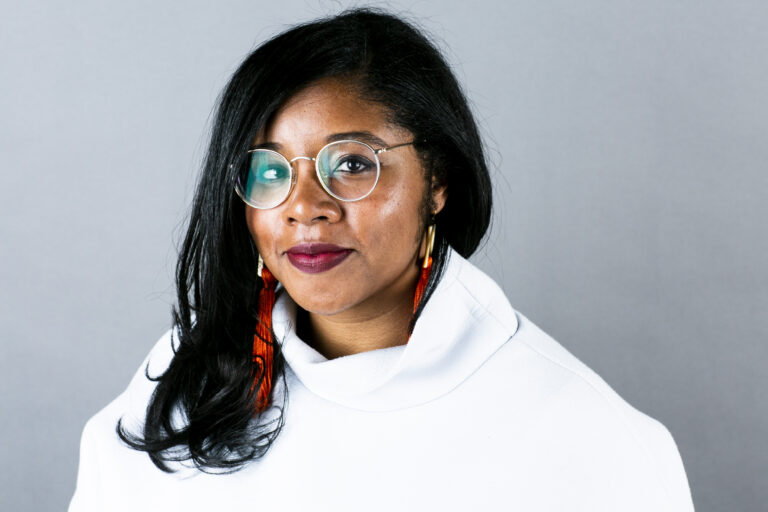 Lauren Domino
Lauren Domino is a writer and producer based in New Orleans, Louisiana. She is a 2017 Sundance Creative Producing Fellow. Her work as a producer includes Alone, America, and Time. She co-hosts the podcast The Secret Lives of Black Women, which has been highlighted by The New York Times and Forbes.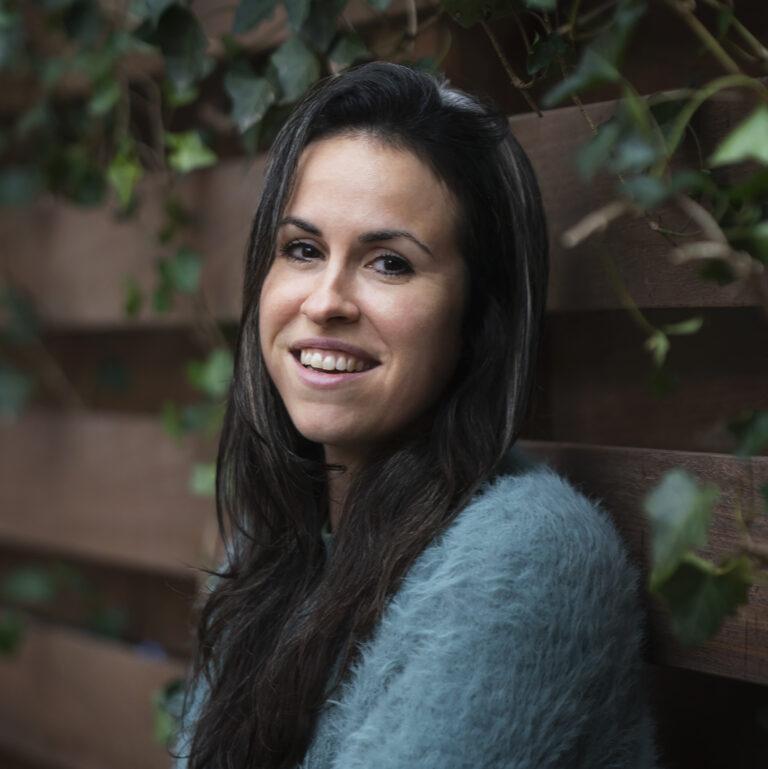 Jessica Earnshaw
cinematographer/director/producer
Jessica Earnshaw is a documentary photographer and filmmaker based in Brooklyn, New York. Her work focuses on criminal justice and has appeared in National Geographic, The New York Times, and elsewhere. She won the Albert Maysles Best New Documentary Director Award at the 2020 Tribeca Film Festival for her first feature film, Jacinta.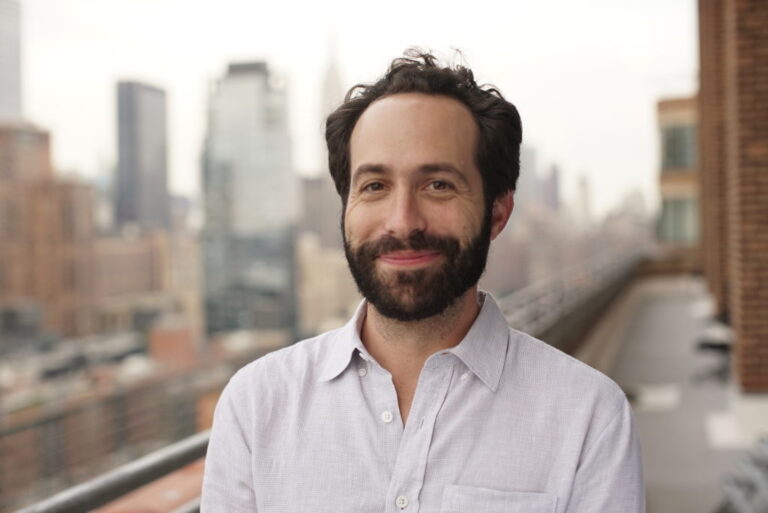 Daniel B. Levin
director/producer/cinematographer
Daniel B. Levin's work spans documentaries, narratives and commercials, where he has served roles including director, producer and cinematographer. Levin's latest work includes serving as the executive producer and cinematographer on the series I Promise, executive produced by LeBron James and released on Quibi in 2020. Levin is currently directing a feature documentary on the groundbreaking NBA superstar, Kevin Garnett for Showtime and is based in New York City.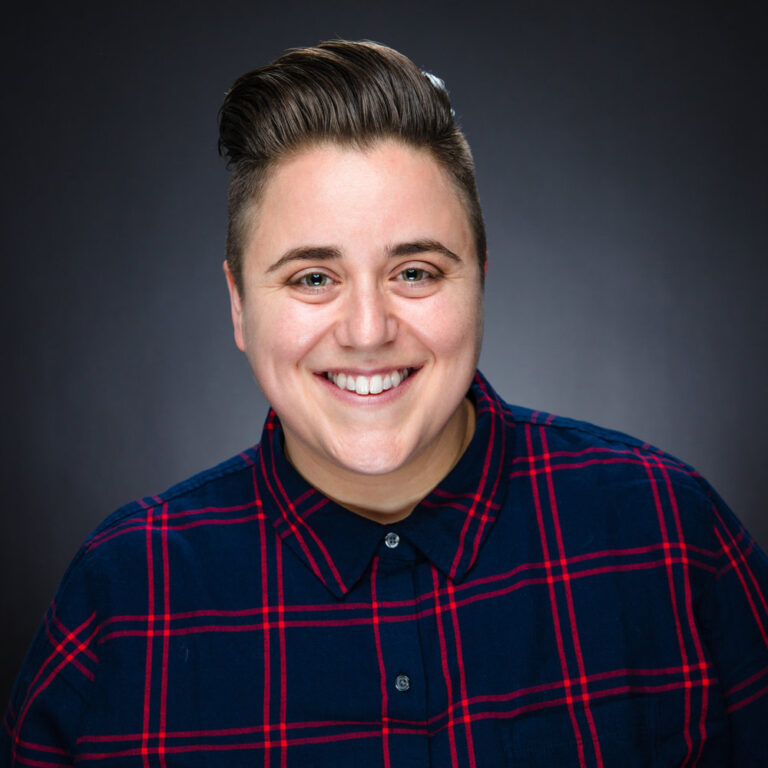 Viridiana Lieberman
Viridiana Lieberman edited the Emmy-winning features I Am Evidence and The Sentence, which won the 2018 Sundance Documentary Audience Award. Her solo directorial debut, Born To Play premiered on ESPN in 2020. She is currently the lead editor on a series for Netflix and Imagine Entertainment slated for 2021 and is based in Brooklyn, New York.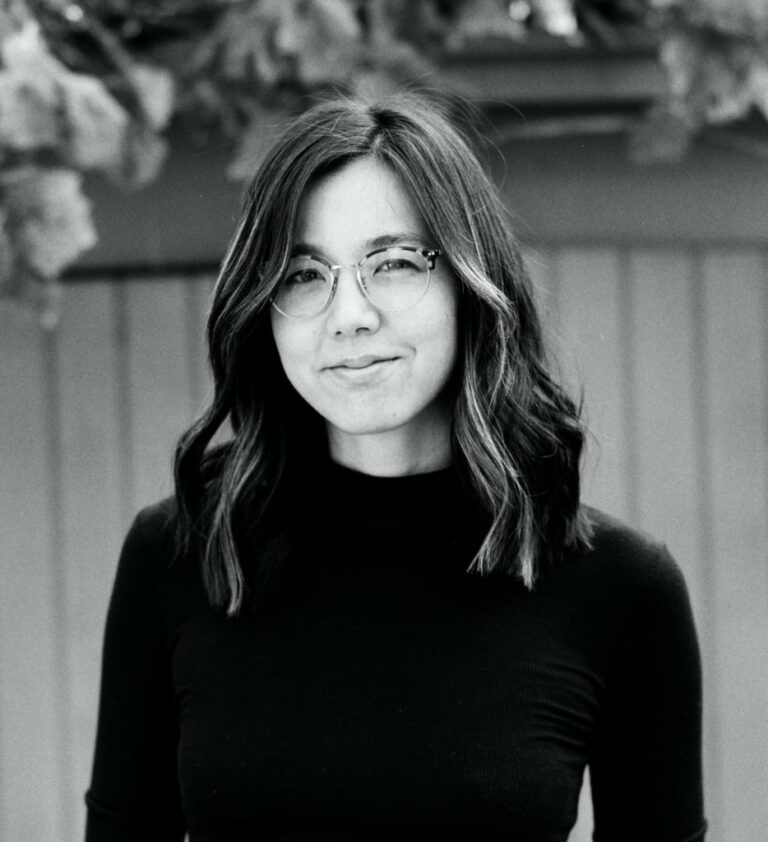 Elizabeth Lo
Elizabeth Lo is an award-winning filmmaker based in Los Angeles, California. Elizabeth was featured in Filmmaker Magazine's 25 New Faces of Independent Film, Cannes Lions' New Directors' Showcase, and Locarno and NYFF's Artist Academy. Her debut feature documentary, Stray, won the Top Jury Prize at Hot Docs after premiering at Tribeca, and will be released by Magnolia Pictures in 2021.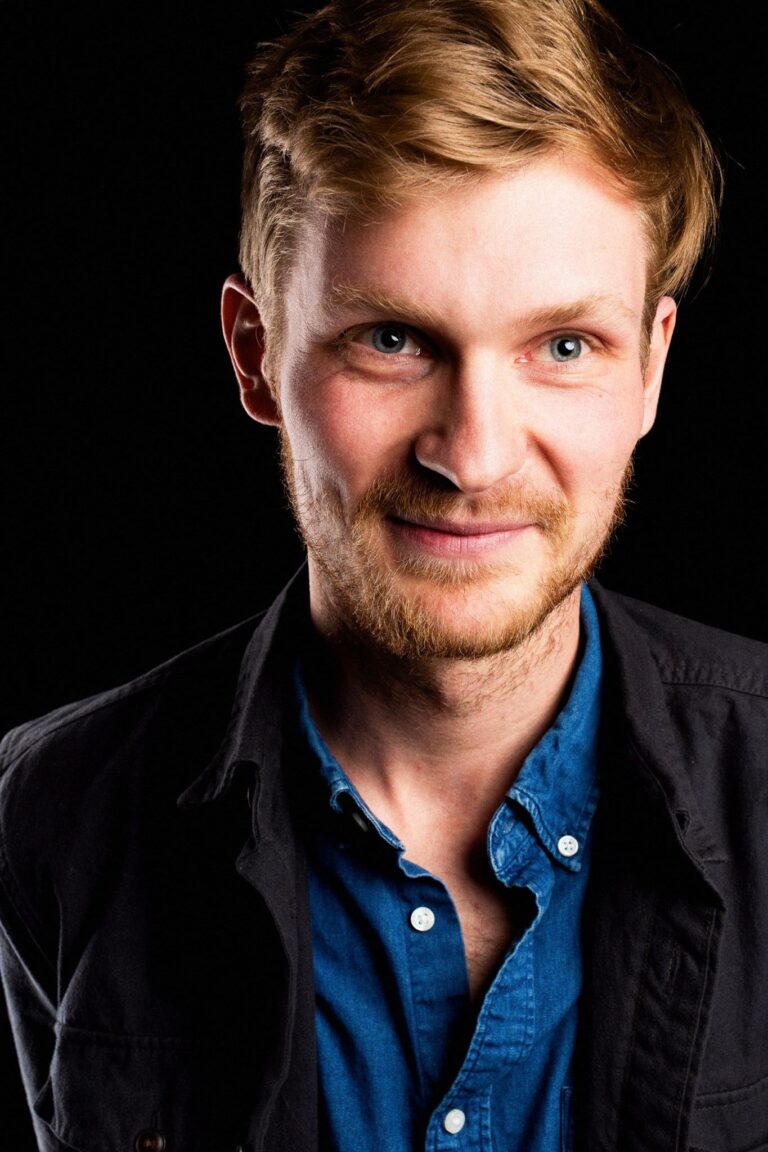 Luke Lorentzen
cinematographer/director/editor/producer
Luke Lorentzen is an Emmy Award-winning documentary filmmaker and co-founder of Hedgehog Films with Kellen Quinn. His most recent film, Midnight Family, tells the story of a family-run ambulance business in Mexico City and was shortlisted for the 2020 Oscars. He is also one of the directors and producers of the Netflix series, Last Chance U. With Kellen Quinn and is based in San Francisco, California.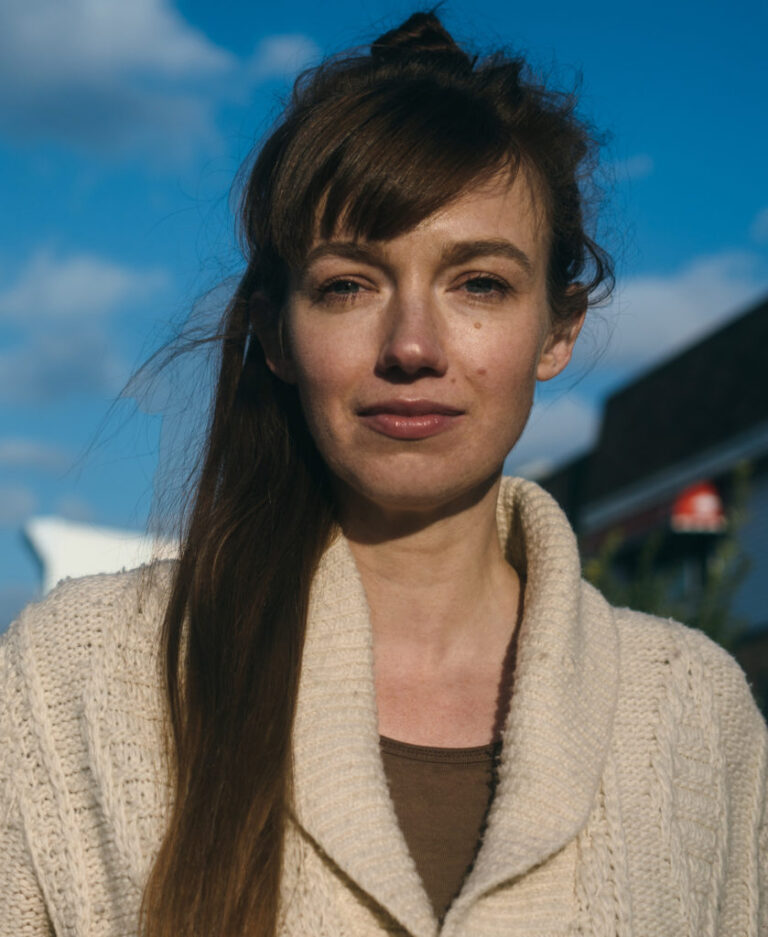 Emelie Mahdavian
Emelie Mahdavian is completing Bitterbrush and developing a project on the creative process of Alonzo King Lines Ballet. Previously a professional dancer with a Ph.D., she produced, wrote, and edited Midnight Traveler, which won a Peabody Award, a Special Jury Prize at Sundance and was nominated for a Gotham Award. She is based in Salt Lake City, Utah.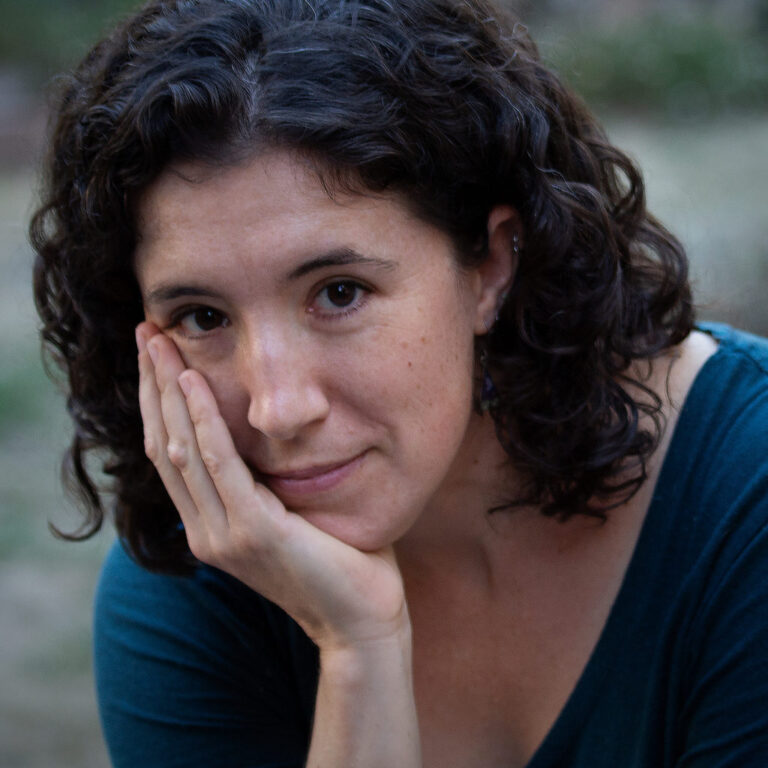 Clare Major
Clare Major is a cinematographer and documentary filmmaker who specializes in handheld observational camerawork. Her recent cinematography credits include Belly of the Beast (HRW 2020), Ahead of the Curve (Frameline 2020) and We Are the Radical Monarchs (SXSW 2019). Based in Oakland, California, Clare is currently working on documentaries set in California, Mississippi, Italy, and Haiti.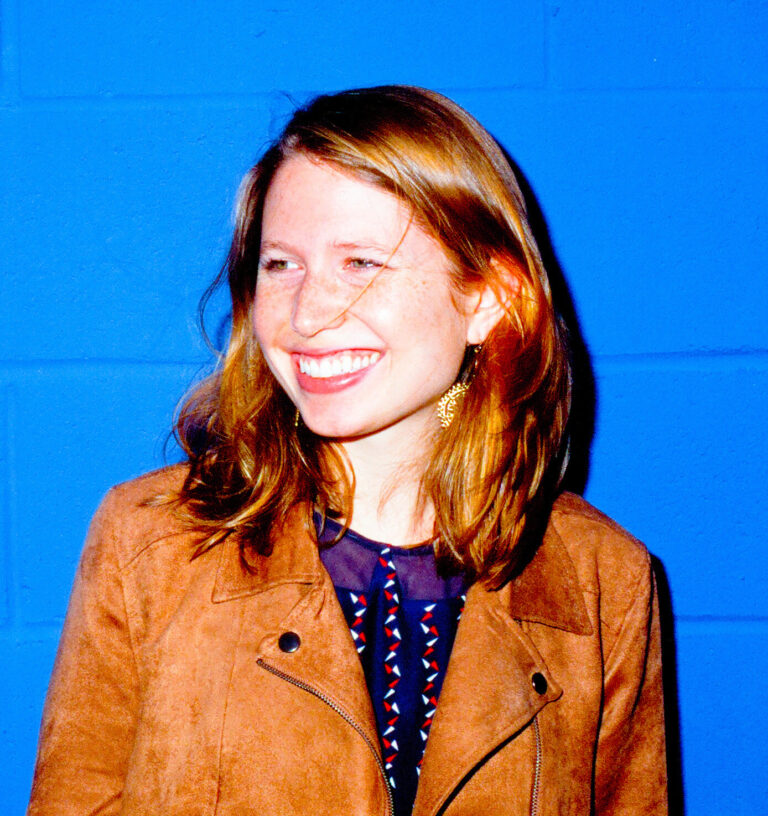 Holly Meehl
Holly Meehl is a creative producer on award winning documentary and narrative features and short films. Her recent projects include Jacinta (directed by Jessica Earnshaw), For the Birds (directed by Richard Miron) and In Reality (directed by Ann Lupo). She is a 2020 Impact Partners Documentary Producing Fellow and based in Los Angeles, California.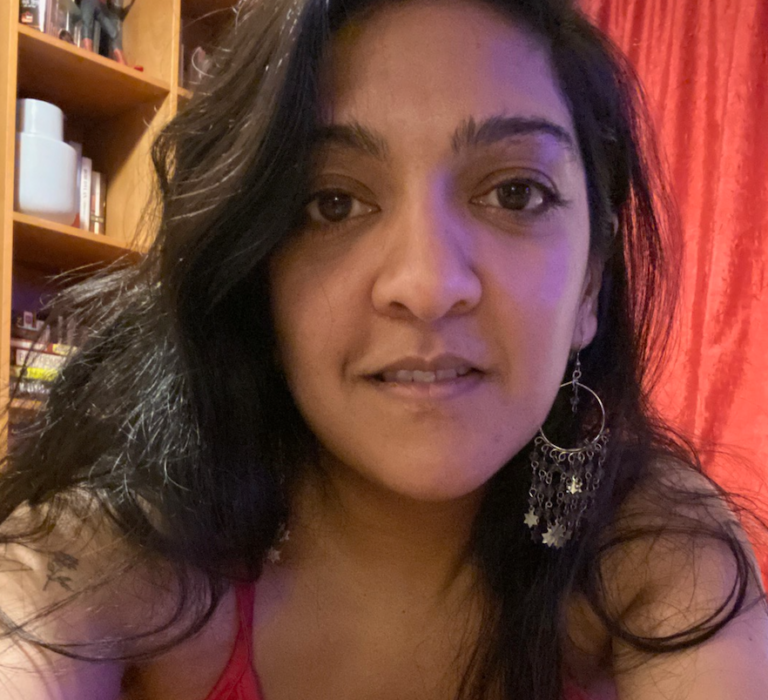 Ruchi Mital
Ruchi Mital is an Emmy-winning producer/filmmaker based in Brooklyn, New York. Her films include We Could Be King, Sky Ladder: The Art Of Cai Guo-Qiang and This is Personal, both of which premiered at Sundance, and The Case Against Adnan Syed for HBO. She is currently producing a hybrid documentary/fiction feature, This World is Not My Own.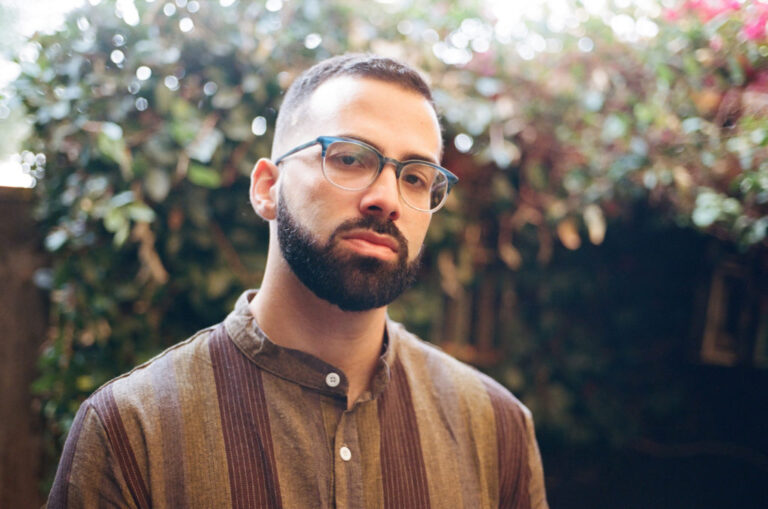 Nelson G. Navarrete
Nelson Gonzalez Navarrete is a multifaceted filmmaker born in Venezuela, living in Los Angeles, California. He began his film career making iconic music videos in the Latin American Hip-Hop scene and co-directed his first feature documentary, A La Calle, a film that explores the complex political tensions of Venezuela.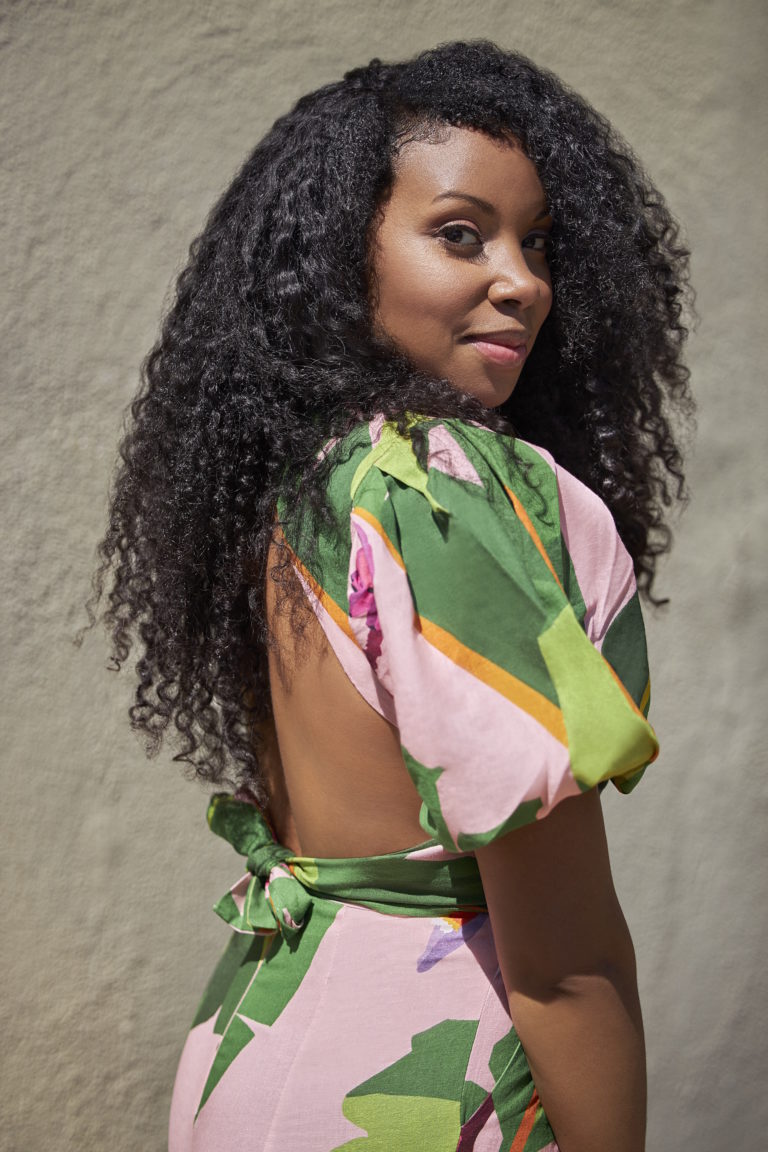 Codie Elaine Oliver
Codie Elaine Oliver is a film and television producer, as well as a Partner at Confluential Films, a production company she shares with her husband Tommy Oliver. She co-created and currently directs Black Love, a two-time NAACP Image Awards-nominated series going into its fourth season. The show debuted as the most-viewed unscripted series in the history of the OWN Network. Codie also oversees BlackLove.com, which the Olivers created to give voice to all things love in the Black community. Codie is a proud Howard University grad and mama to three boys under four years old, learning every day how to find balance between entrepreneurship and family. She is based in Los Angeles, California.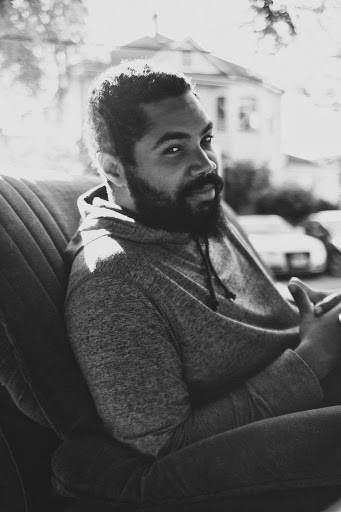 Tommy Oliver
cinematographer/director/editor/producer/writer
Tommy Oliver is a cinematographer, director, editor, producer, writer and entrepreneur based in Los Angeles, California. His past projects include producing the Sundance winner Kinyarwanda and The Perfect Guy, which opened as the #1 film in the country. 1982, a film he also wrote and directed, premiered at TIFF and he is co-creator and executive producer of the OWN hit docu-series, Black Love.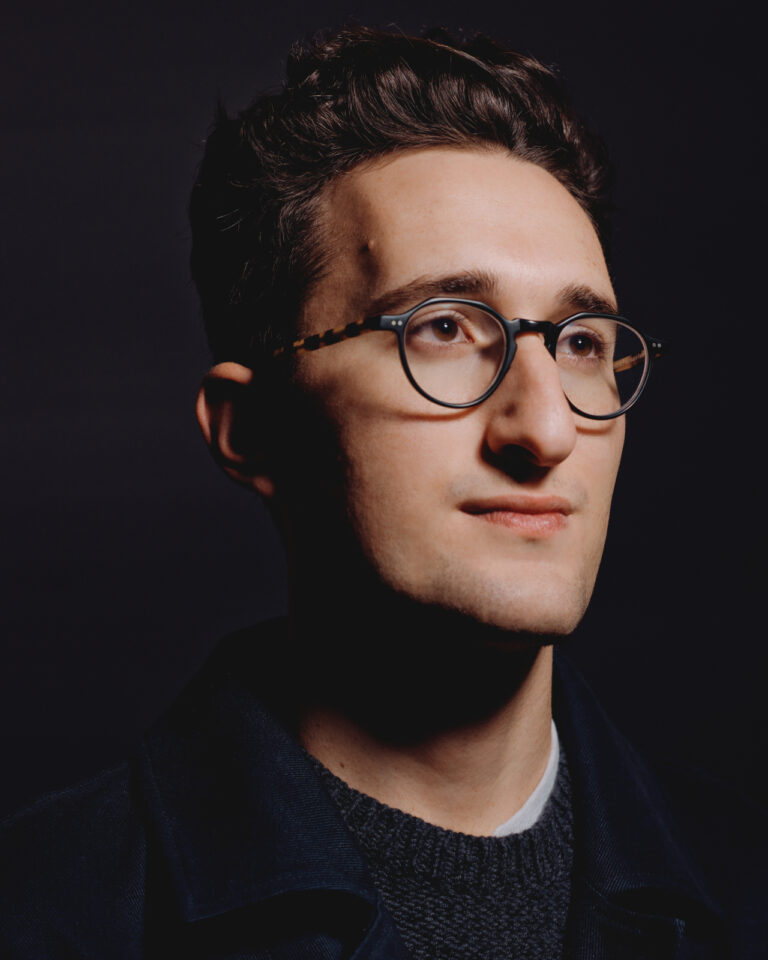 Lance Oppenheim
Lance Oppenheim is a filmmaker from South Florida, now based in New York City. His films have been screened at film festivals across the world including Sundance, Rotterdam, Tribeca, True/False, and featured at the Museum of Modern Art and the Smithsonian. Lance was a 2019 Sundance Ignite Fellow, named one of Filmmaker Magazine's 25 New Faces of Independent Film and is the youngest contributor to The New York Times Op-Docs. He graduated from Harvard University's Visual and Environmental Studies program in 2019. His first feature, Some Kind of Heaven, premiered at the 2020 Sundance Film Festival and was produced by Darren Aronofsky, The New York Times (the paper's first feature film production), and the Los Angeles Media Fund. It will be distributed by Magnolia Pictures in 2021.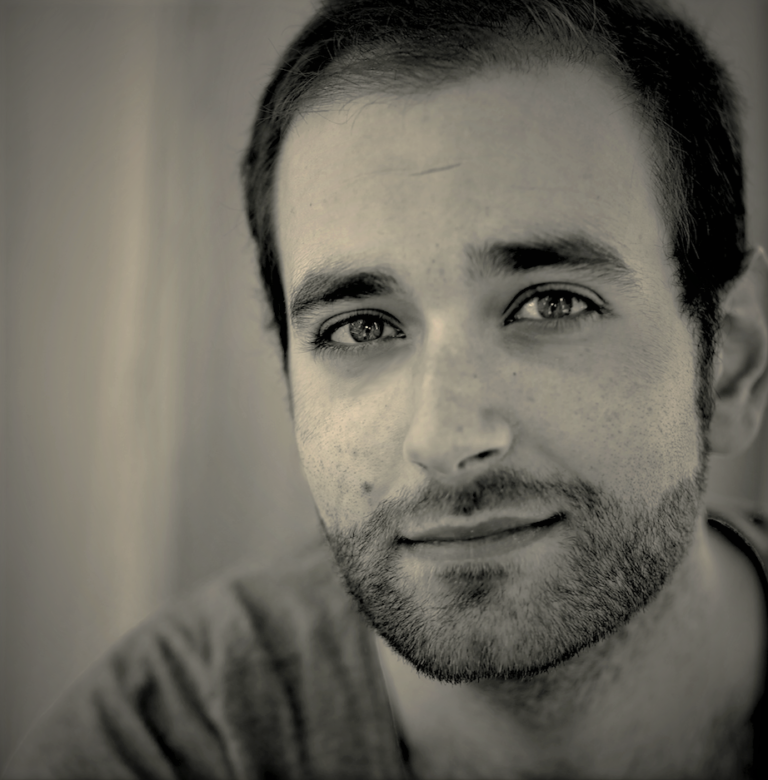 David Osit
director/editor/cinematographer
David Osit is an Emmy Award-winning director, editor and composer based in Brooklyn, New York. He is the director of Mayor, which won the Grand Jury Prize at Full Frame Film Festival, and will be theatrically released at the end of 2020. He is an alumnus of the Sundance Nonfiction Director's Residency.
Kellen Quinn
Kellen Quinn is a producer at Hedgehog Films, a production company he runs with Luke Lorentzen. His credits include Garrett Bradley's Time, Daniel Hymanson's So Late So Soon, Noah Hutton's In Silico, Viktor Jakovleski's Brimstone & Glory and Luke Lorentzen's Midnight Family. In 2017 and 2018, Kellen was a Sundance Documentary Creative Producing fellow. He is based in New York City.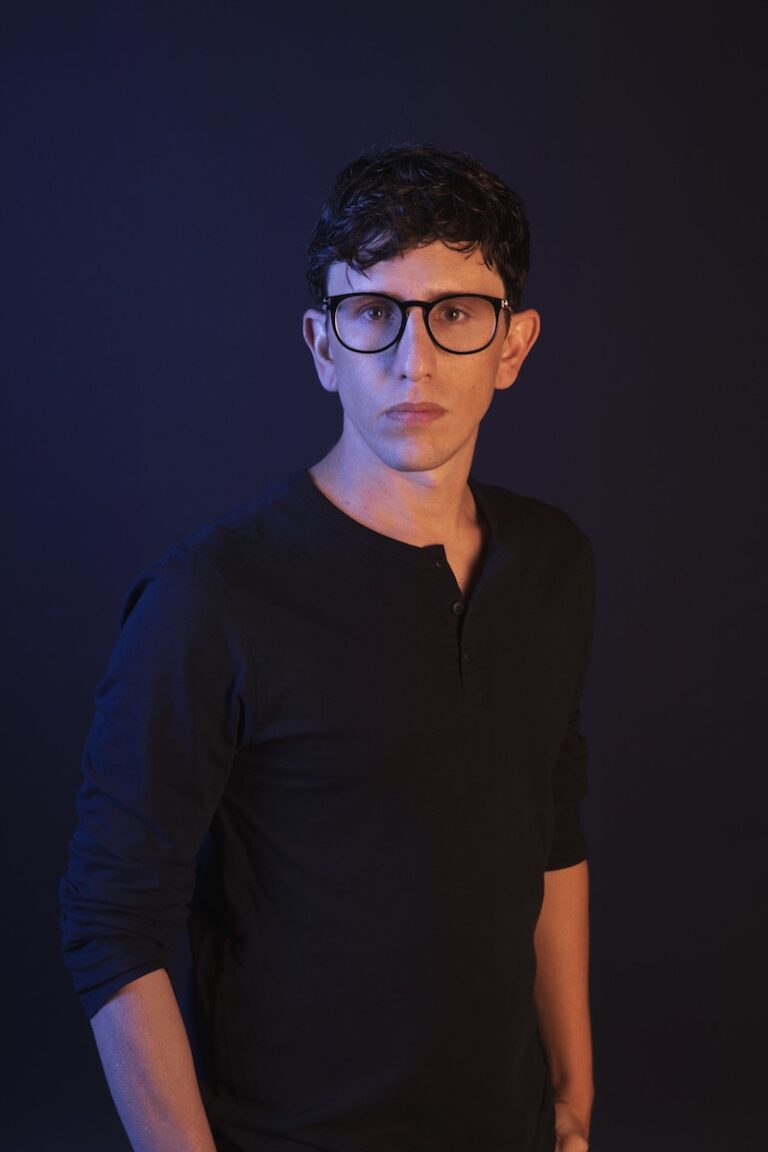 Evan Rosenfeld
Evan Rosenfeld is a Los Angeles, California-based filmmaker and executive. He is the creator, showrunner and co-director of the LeBron James produced Warriors of Liberty City, as well as the PGA Award-winning and Emmy-nominated VICE World of Sports. His other works include: ESPN's The U and Broke, HBO's Kareem: Minority of One, 60 Minutes, and Dawg Fight.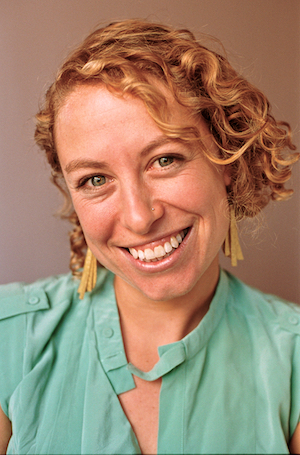 Anya Rous
Anya Rous is a Brooklyn, New York-based producer and the vice president of production at Multitude Films, an award-winning production company dedicated to stories by and about underrepresented communities. Her recent credits include Pray Away (Telluride 2020), and Always In Season (Sundance Special Jury Award Winner 2019). She was a Sundance Creative Producing Fellow and Impact Partners Producing Fellow.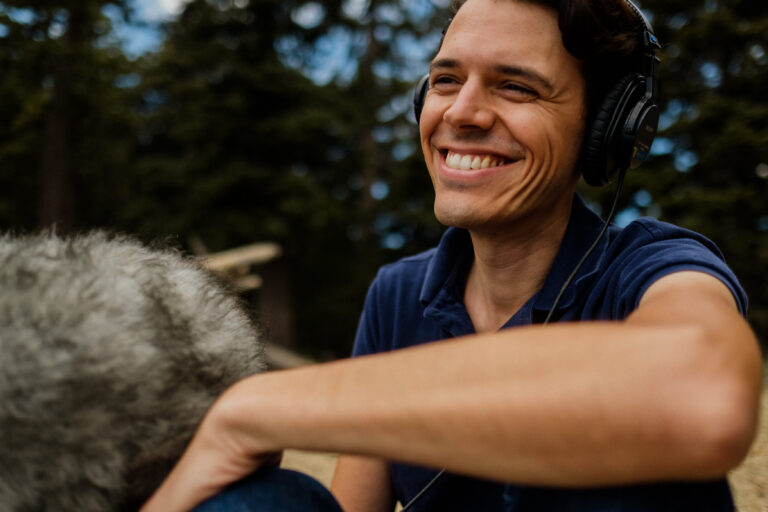 Zach Seivers
Zach Seivers is an Emmy award-winning sound designer from North Carolina, now based in Los Angeles, California. His most recent work can be heard in the unscripted series We're Here (HBO), the feature documentary Ask Dr. Ruth (Hulu), archival docuseries The Decades (CNN), and true crime docuseries The Keepers (Netflix).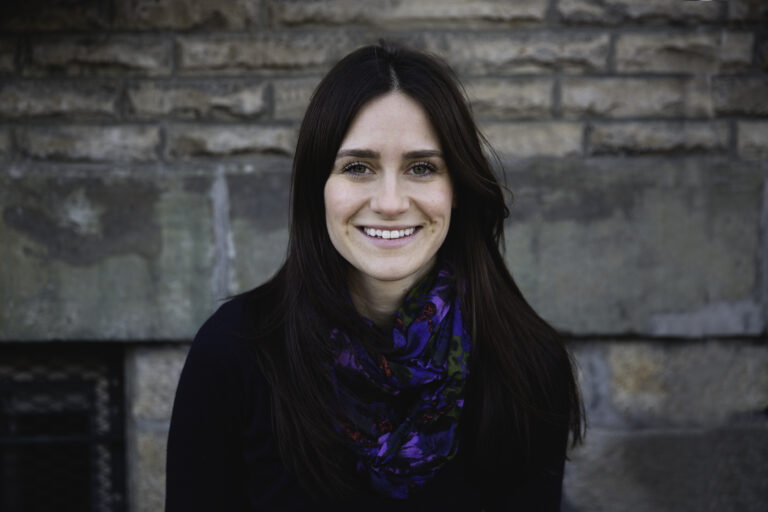 Elaine McMillion Sheldon
Elaine McMillion Sheldon is an Academy Award-nominated, and Emmy and Peabody-winning documentary filmmaker. She is the director of two Netflix Original Documentaries – Heroin(e) and Recovery Boys – that explore America's opioid crisis. She was named a 2020 Guggenheim Fellow, a 2018 USA Fellow by United States Artists, and one of the Filmmaker Magazine's 25 New Faces of Independent Film. Elaine is based in Knoxville, Tennessee.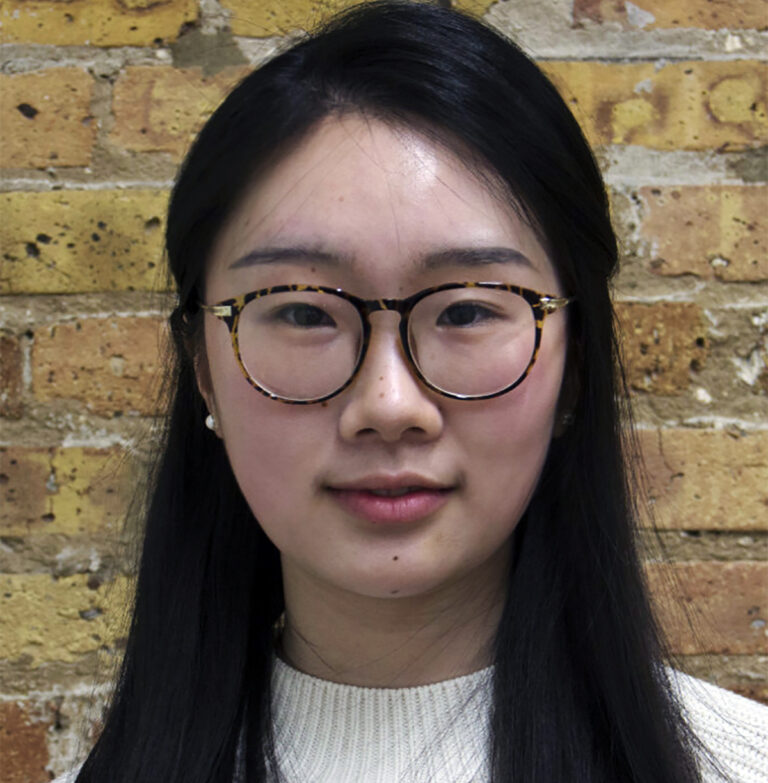 Jiayan "Jenny" Shi
Jiayan "Jenny" Shi is a Chicago, Illinois-based documentary filmmaker. Her debut documentary Finding Yingying won the Special Jury Recognition for Breakthrough Voice at 2020 SXSW. Jenny is a graduate of Kartemquin's Diverse Voices In Docs program and a fellow of the Inaugural Women at Sundance Adobe Fellowship.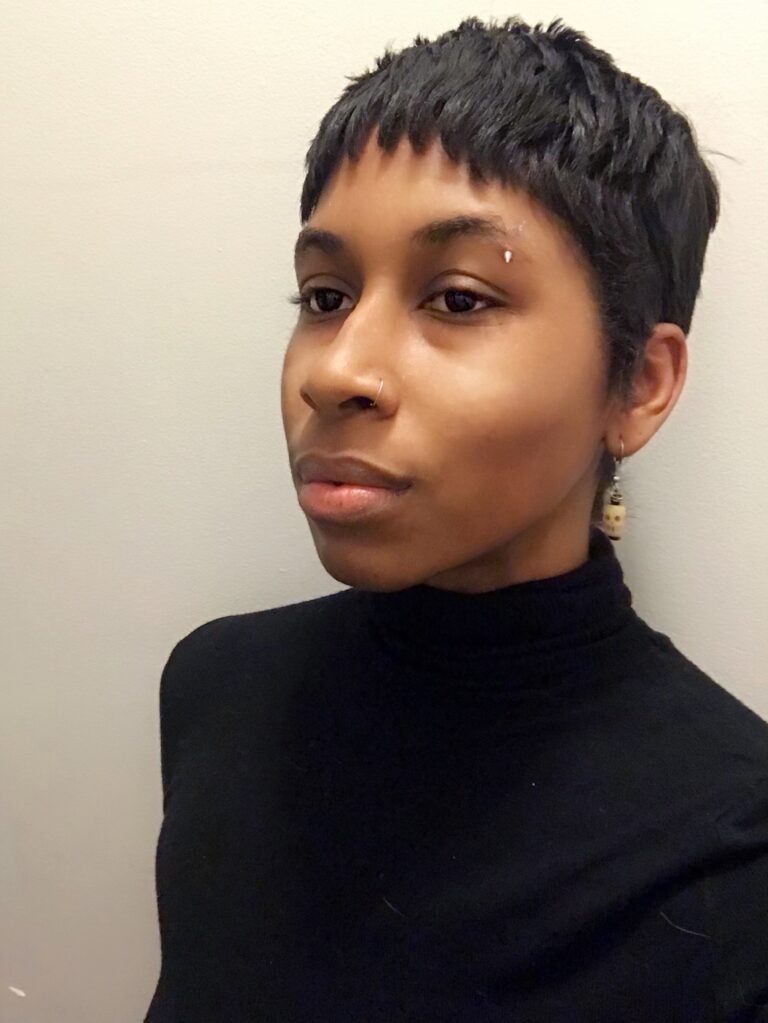 Lesley Steele
editor/director/cinematographer
An NYC native, Lesley Steele is an editor, director and 16mm cinematographer. Her visual language in both digital and analog reflects the juxtaposition of formats to explore new meaning in the moving image. Her work has been shown at Blackstar Film Festival and the NYC Independent Film Festival. In 2019 she was a fellow in UnionDoc's Collaborative Studio and in June 2020 was selected to participate in Sundance's Art of Editing Fellowship. Lesley is currently producing her first investigative feature doc about the state of mental health and its intersection with race and the carceral system in the United States.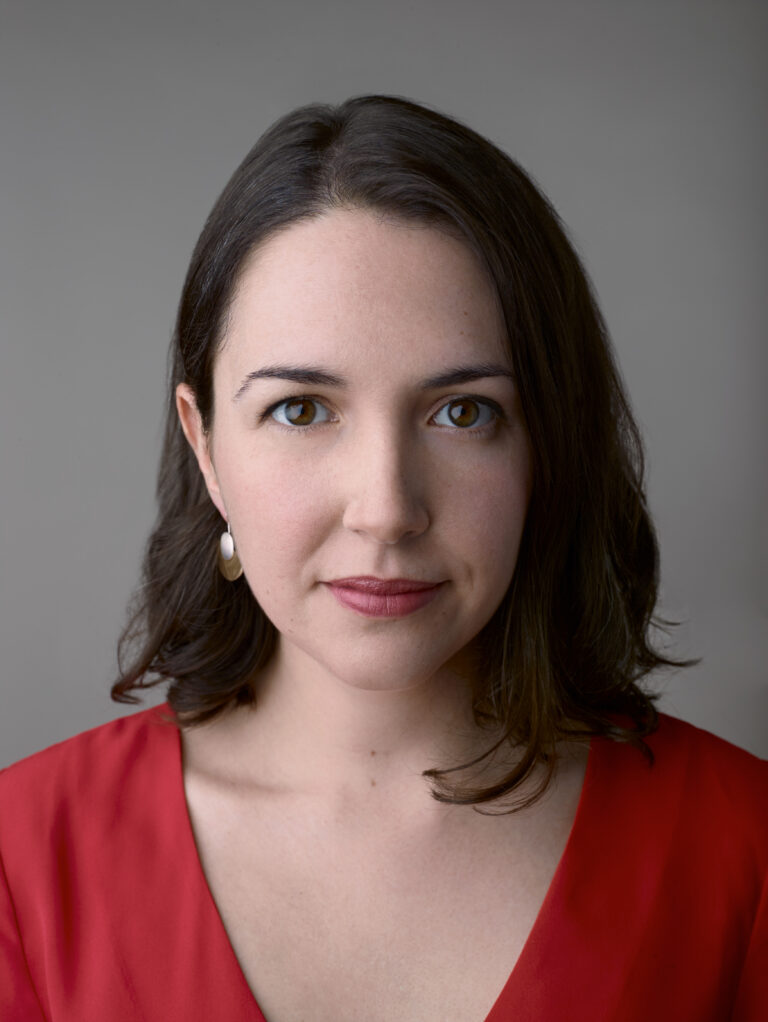 Kristine Stolakis
Kristine Stolakis is a director whose films examine how power, politics, and prejudice unfold in real people's lives. Her debut feature Pray Away (Tribeca / Telluride 2020) takes you inside the "pray the gay away" movement and is a Multitude Films production. She proudly hails from North Carolina and central New York.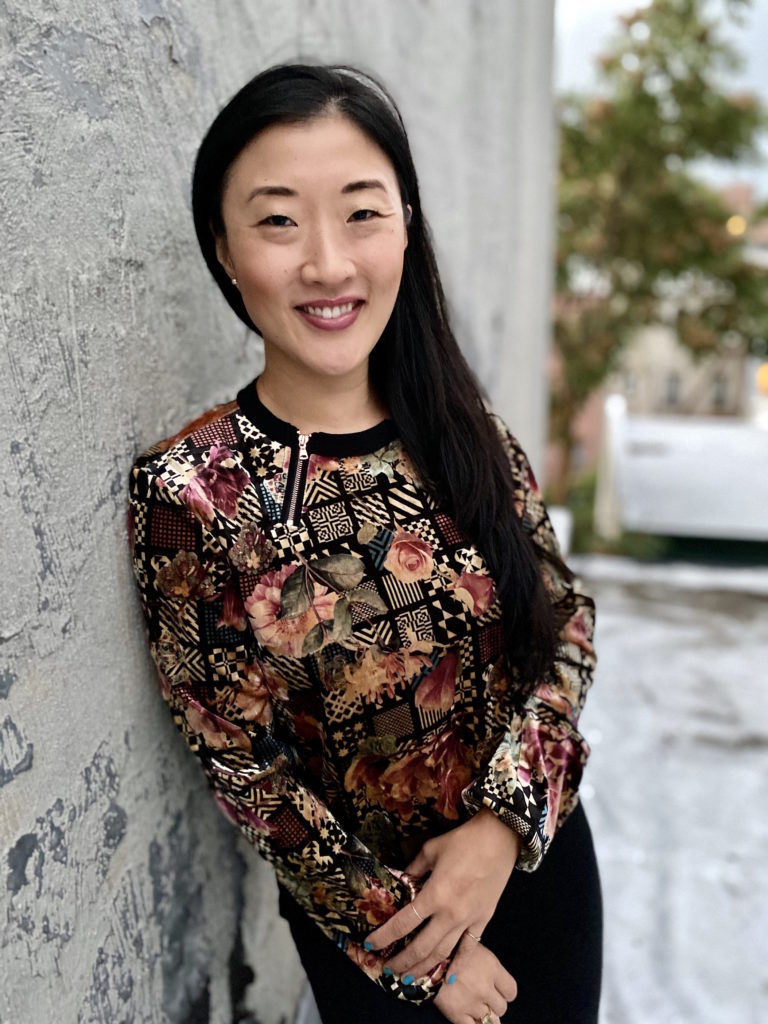 Emily Strong
documentary filmmaker / location sound mixer
Emily Strong is an NYC-based documentary filmmaker and freelance location sound mixer (Taylor Swift: Miss Americana). She produced Keep Moving Forward (Big Sky Documentary Film Festival); and co-produced A Letter for Sang-Ah (2018 Loni Ding Social Justice Award at CAAMFest). Her personal work centers around ethnic grocery stores and the communities they serve; cooking, and human behavior.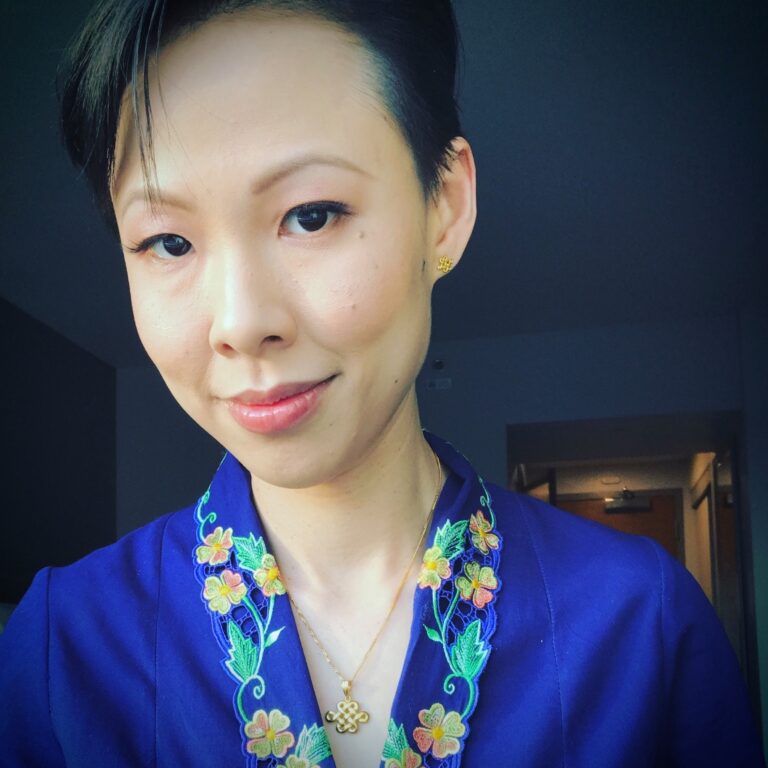 Poh Si Teng
Poh Si Teng is the producer of the Academy Award-nominated St. Louis Superman and Dead Woman's Pass, which recently won Special Mention Best Documentary Short at Palm Springs. She is also an Emmy-nominated director and documentary commissioner for AJE Witness and has an upcoming short documentary called Blood On Our Side. She is based in Washington, D.C.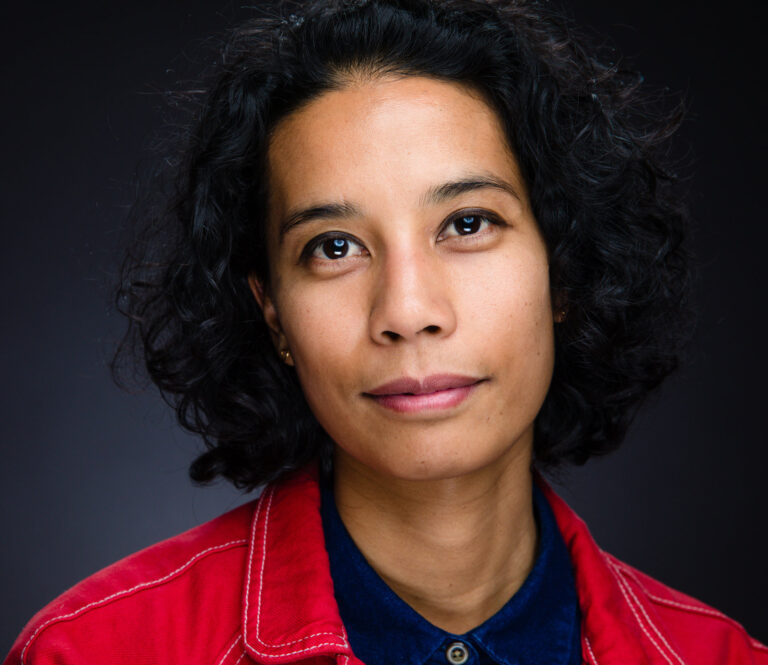 Christine Turner
Christine Turner is an award-winning filmmaker based in New York City. Most recently, she directed Betye Saar: Taking Care of Business (Sundance 2020) about the 93-year-old artist. Previously, her documentary Homegoings (Documentary Fortnight at MoMA 2013) about a renowned funeral director in Harlem, aired on PBS POV.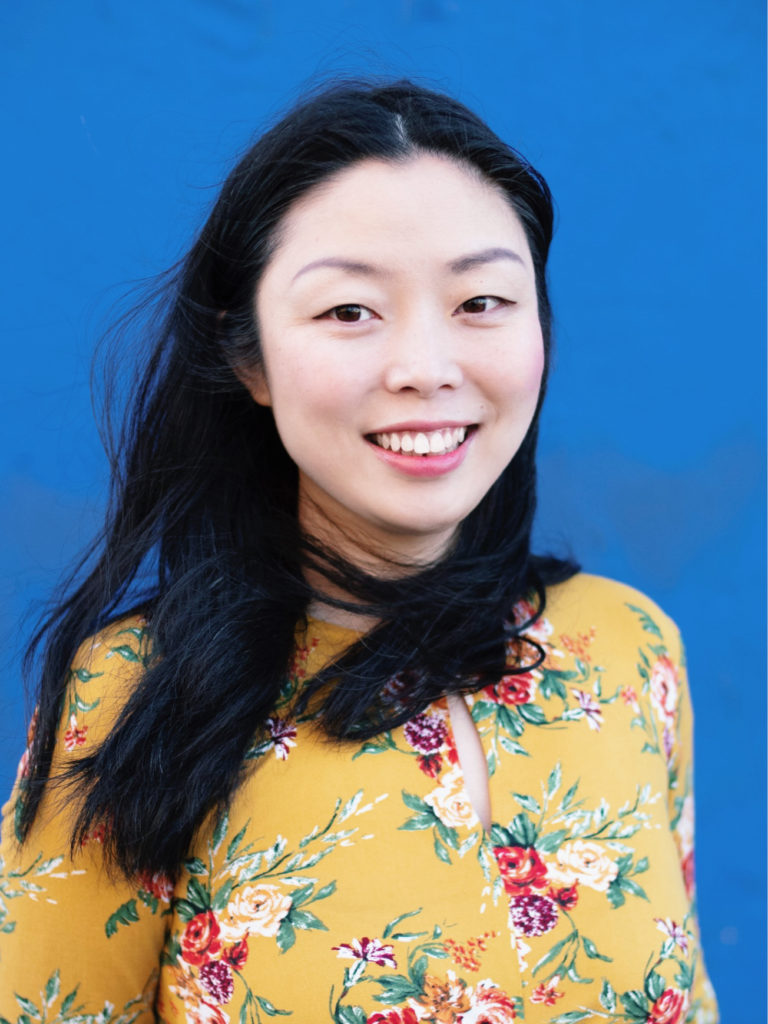 Nanfu Wang
director/producer/cinematographer/editor
Nanfu Wang is a Chinese filmmaker based in New York City. She directed and produced the feature documentaries Hooligan Sparrow (Sundance 2016, shortlisted for the 2017 Academy Award for Best Documentary Feature), I Am Another You (SXSW 2017, Special Jury Prize winner), and One Child Nation (Sundance 2019, Grand Jury Prize Winner, shortlisted for the 2020 Academy Award for Best Documentary Feature).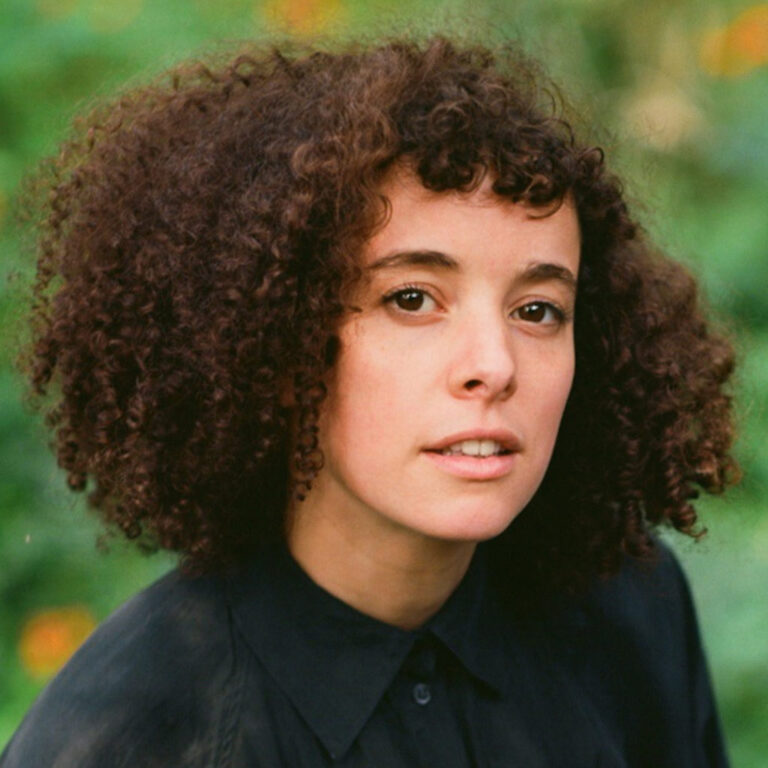 Malika Zouhali-Worrall
Malika Zouhali-Worrall is a British-Moroccan filmmaker based in New York. An Emmy Award-winning director, her directing credits include Call Me Kuchu (Berlinale, 2012), Thank You for Playing (Tribeca, 2015), Earn A Living (ARTE/IDFA, 2018), and an upcoming short for PBS American Masters, Strange Grace: The Art of Amyra Leon.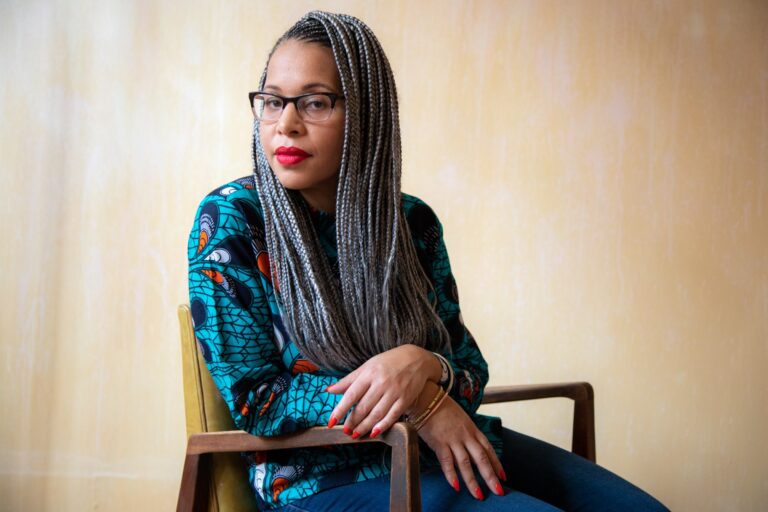 Loira Limbal
Senior Vice President of Programming, Firelight Media
Nurturing BIPOC storytellers and working towards a more just and beautiful documentary ecosystem.
Loira Limbal is an Afro-Dominican filmmaker and DJ interested in the creation of art that is nuanced and revelatory for communities of color. She is the Senior Vice President of Programs at Firelight Media. Firelight is committed to making films about pivotal movements and moments in the U.S.. Its flagship program–the Documentary Lab–is a fellowship that provides mentorship, funding, and industry access to emerging filmmakers of color. Limbal's film
Through the Night
is a feature documentary about a 24-hour daycare center. It was part of the 2019 Sundance Edit & Story Lab and was selected for world premiere at the 2020 Tribeca Film Festival. Her first film,
Estilo Hip Hop
, was a co-production of ITVS and aired on PBS in 2009. Additionally, she co-produces and helms the popular Brooklyn monthly #APartyCalledRosiePerez. Limbal received a B.A. in History from Brown University and is a graduate of the Third World Newsreel's Film and Video Production Training Program. She is a Sundance Institute Fellow and a former Ford Foundation JustFilms/Rockwood Fellow. She lives in the Bronx with her two children.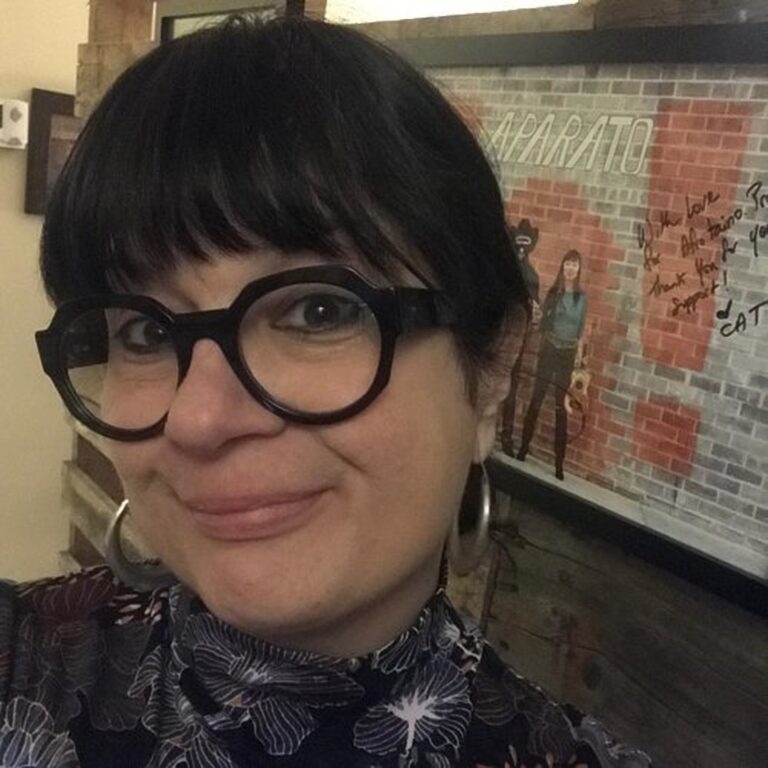 Marángeli Mejía Rabell
Festival Director, Philadelphia Latino Film Festival
Bridging Latinx creators, stories and culture to bring about positive change, new representation and self actualization.
Marángeli Mejía Rabell is a Puerto Rico-born, Philadelphia-based connector, cultural organizer and producer, arts and culture curator and programmer whose work is centered on co-creation, capacity building, leadership development, cross sector collaborations and honoring our roots as a tool for social change and community self actualization. Marangeli's practice is focused on community media practices, cultural organizing, intersectionality, accessibility, and diversity. As Director of the Philadelphia Latino Film Festival and Co-founder/Creative Partner of AFROTAINO, she co-curates, designs and executes arts and culture programming, collaborations, and multidisciplinary projects. She has served as the Philadelphia Latino Film Festival Director for over five years, supporting the groundbreaking work of Latinx filmmakers. Under Marángeli's leadership, PHLAFF has evolved into an international film festival that brings the best of US-based Latinx and Latin American stories to wide audiences. Throughout Marángeli's career, she has centered Latinx creators, stories, and culture to bring about positive change and new representation.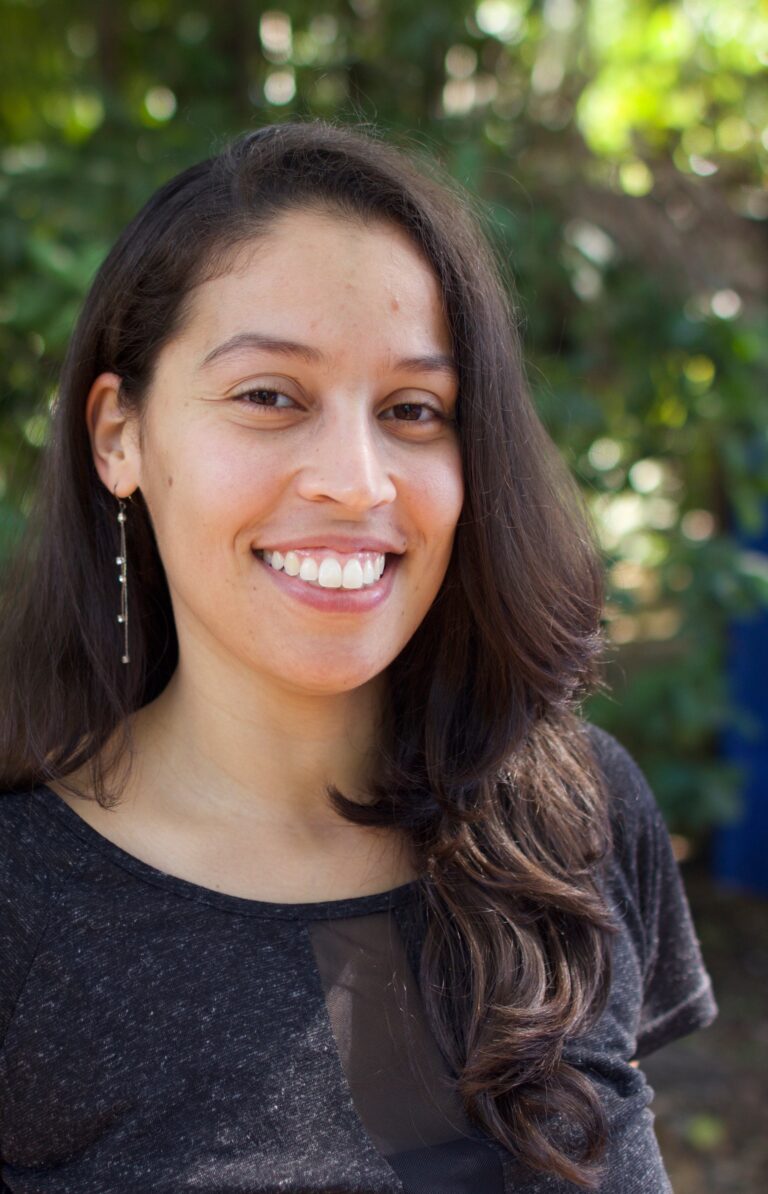 Ani Mercedes
CEO and Impact Producer, Looky Looky Pictures
Empowering filmmakers to activate their film's most passionate audience through powerful partnership building, engaging events, and impactful social change campaigns.
Ani Mercedes is CEO, Impact Producer, and Founder of Looky Looky Pictures, which connects the power of films with the power of people, by bringing films to passionate partners and audiences who can use them as tools to change the world. Since 2016, Looky Looky Pictures has led or advised more than 40 social impact campaigns, including DOC NYC 2020 selections
Through the Night
and 
Duty Free
and impactful films 
Councilwoman,
Building the American Dream
,
Liyana
, and led the Outreach for Good Pitch NYC 2019. They work with stories that go beyond empathy; that aim to participate in the transformational work of building solidarity with (rather than for) the communities they aim to serve. Ani is a passionate "gate-opener," advocating for independent filmmaker empowerment, offering the Guided Campaign service, a hands-on accelerator program that guides filmmakers on how to confidently launch and implement a successful film impact campaign with full access to templates, weekly strategy calls, and a private Facebook group. Ani is also a financial educator and created the Thriving Filmmaker Academy, a resource with free webinars and workshops that have served over 500 filmmakers in over 20 countries. Ani was a Firelight Media Impact Producer Fellow, Kartemquin Films intern, White House intern during President Obama's administration, an elementary school teacher via Teach for America, earned a Bachelor's in Anthropology from the University of Chicago and a Master's in Public Administration from Syracuse University, and lives in her hometown of Miami, Florida where she enjoys the boxing and oil painting.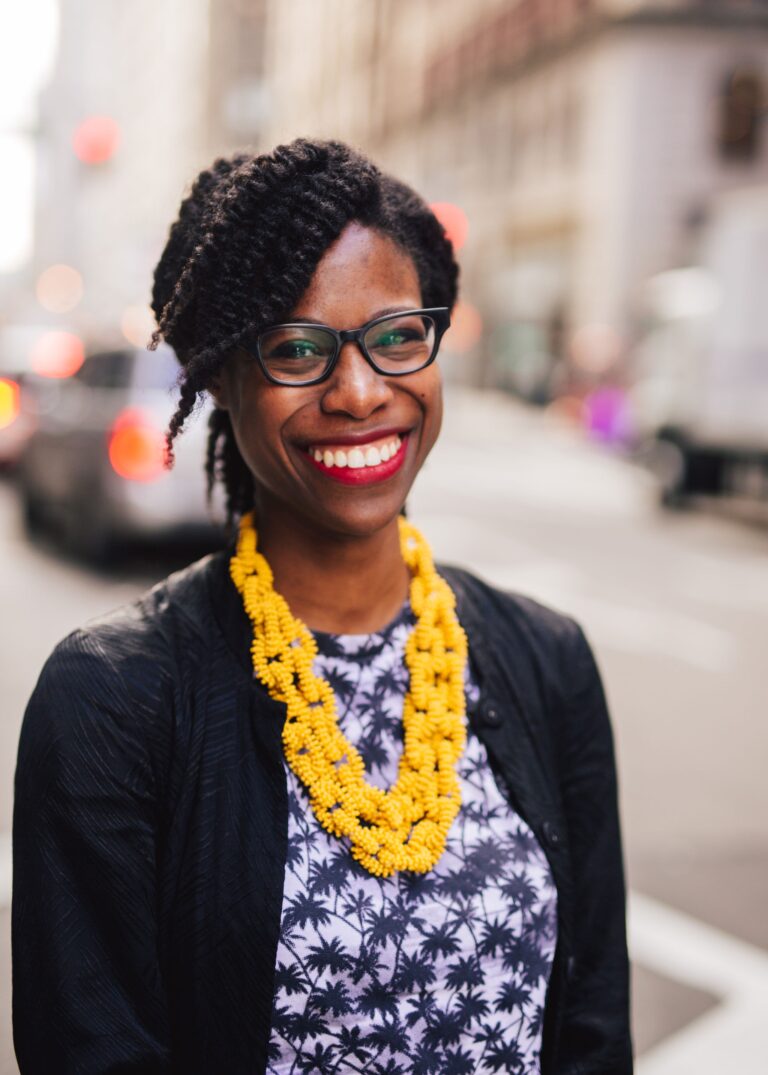 Denae Peters
Program Officer, Perspective Fund
Funding initiatives that amplify movement-driven modes of distribution and foster an inclusive and sustainable ecosystem for documentary filmmakers and impact strategists.
Denae Peters is a Program Officer at Perspective Fund, a grant-making organization funding nonfiction media, where she oversees the documentary impact infrastructure portfolio. She is also a founding board member of Brown Girls Doc Mafia (BGDM), an advocacy initiative representing 4000+ women and non-binary people of color working across the documentary field, and has recently programmed for Hot Docs and the Toronto International Film Festival. Previously, she led non-theatrical impact campaigns at Picture Motion and Film Sprout. Before working in the documentary impact niche, Denae spent five years at the Toronto International Film Festival, overseeing the filmmaker relations department.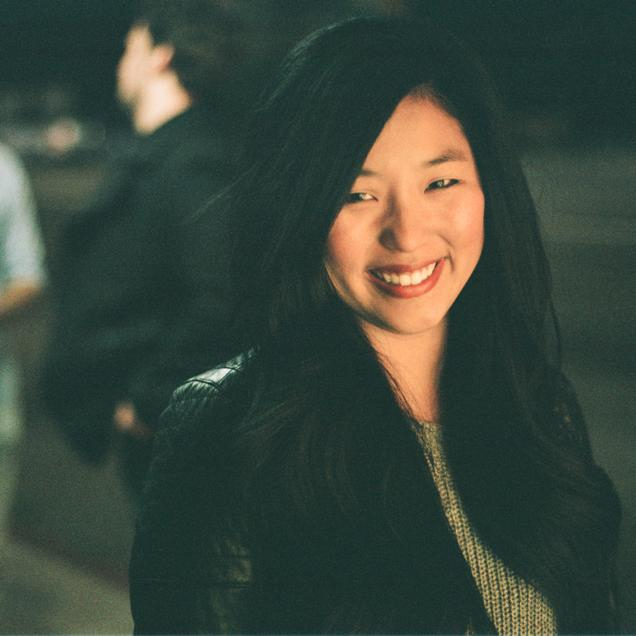 Abby Lynn Kang Davis

Advocating for underrepresented storytellers and creating space for voices that will go unheard if not fought for. 


Multi-Emmy-nominated Abby Lynn Kang Davis primarily collaborates with storytellers and curators in non-fiction. Throughout her career, Abby has focused on breaking underrepresented voices into the commercial television and film industry. Her specialized skill set identifying viable talent, advocacy and mentorship on behalf of unknown storytellers has garnered millions in sales revenue, top-tier film festival invitations and award nominations. Abby began her career at Freestyle Picture Company, where she assisted in the directorial debuts of top female talent such as Jennifer Aniston, Zoe Saldana, and Olivia Wilde. Abby began the next phase of her career as an agent at Preferred Content, and over her six-year tenure was responsible for bringing multiple projects to market, among them being Rich Hill (Sundance 2014), The Bad Kids (Sundance 2016) and 78/52 (Sundance 2017) and executive producing Emmy-nominated Long Shot (Telluride 2017/Netflix Originals), Emmy-winning 306 Hollywood (Sundance 2018/PBS POV), Wrinkles the Clown (Magnolia) and the television docuseries The Devil You Know (Viceland). Abby went on to serve as Head of Originals at Breakwater Studios (BS), one of the first venture-backed branded content studios by MWM's Gigi Pritzker. Among the projects she developed and produced while at BS was The New York Times' Emmy-nominated series Almost Famous (Telluride 2020 / Op Docs). Currently Abby is the founder of character., a producing and consulting company that focuses on discovering and advocating for underrepresented storytellers into the commercial film and television marketplace. Abby is originally from Michigan and splits her time between Chicago and Los Angeles.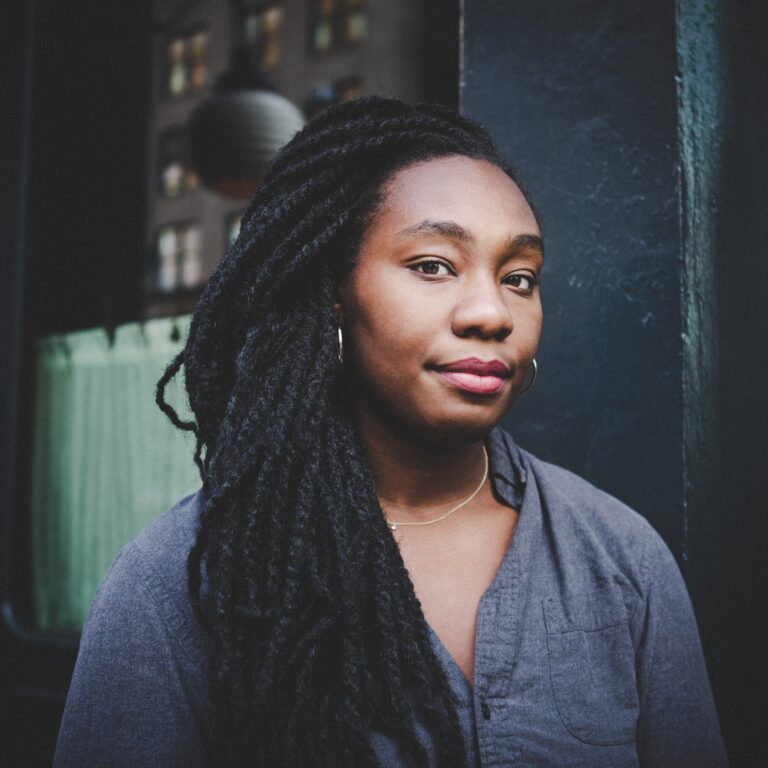 Chloe Gbai

Director, IF/Then Shorts, Field of Vision

Creating economic and creative pathways for short-form documentary filmmakers to work and thrive.


Chloe Gbai is an Emmy-nominated producer and the Director of IF/Then Shorts at Field of Vision, a program that identifies and supports original, standalone short documentaries by filmmakers working in and representing their communities. Previously, as the POV Shorts and Streaming Producer, she launched POV Shorts, which, in its first season, earned an Academy Award nomination for Best Documentary Short, two Emmy nominations and an IDA Awards nomination for Best Short Form Series. She is a proud member of Brown Girls Doc Mafia, a 2020 Impact Partners Producing Fellow, and a member-in-residence of the Meerkat Media Collective.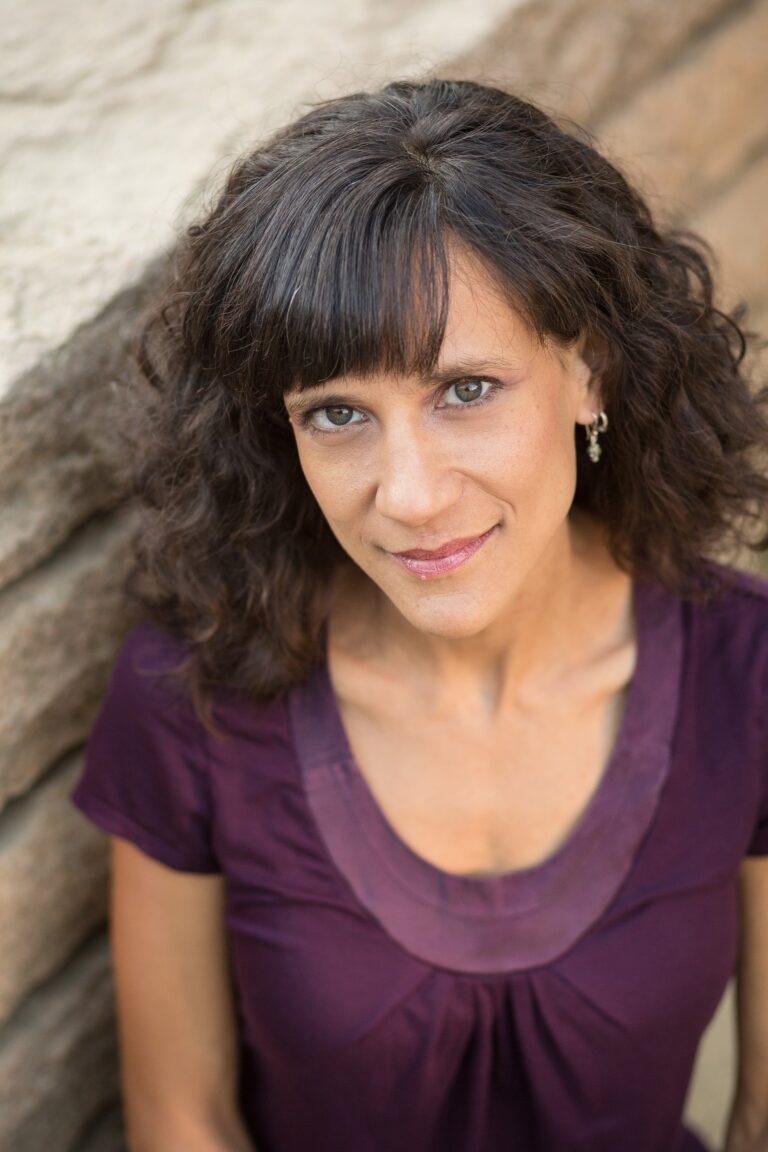 Cheryl Green
Digital Operations Lead, New Day Films
Advancing deaf and disability access for equity in documentary filmmaking and viewing.

Cheryl Green MFA, MS is a captioner, audio describer, audio and video producer, 2017 AIR New Voices Scholar, and a Member-Owner and the Digital Operations Lead at New Day Films. She brings her personal experiences with invisible disabilities to creating media that explores politically and culturally engaged stories from cross-disability communities. Her artistic goals focus on making media accessible, cross-disability collaboration, and building equity. Cheryl produces audio for the Disability Visibility Podcast and DisArt's DisTopia, reported and produced one episode for the Peabody-nominated Season 2 of 70 Million, and has provided captions and audio description for Superfest International Disability Film Festival, Cinema Touching Disability, Kinetic Light, and Basic Able Podcast.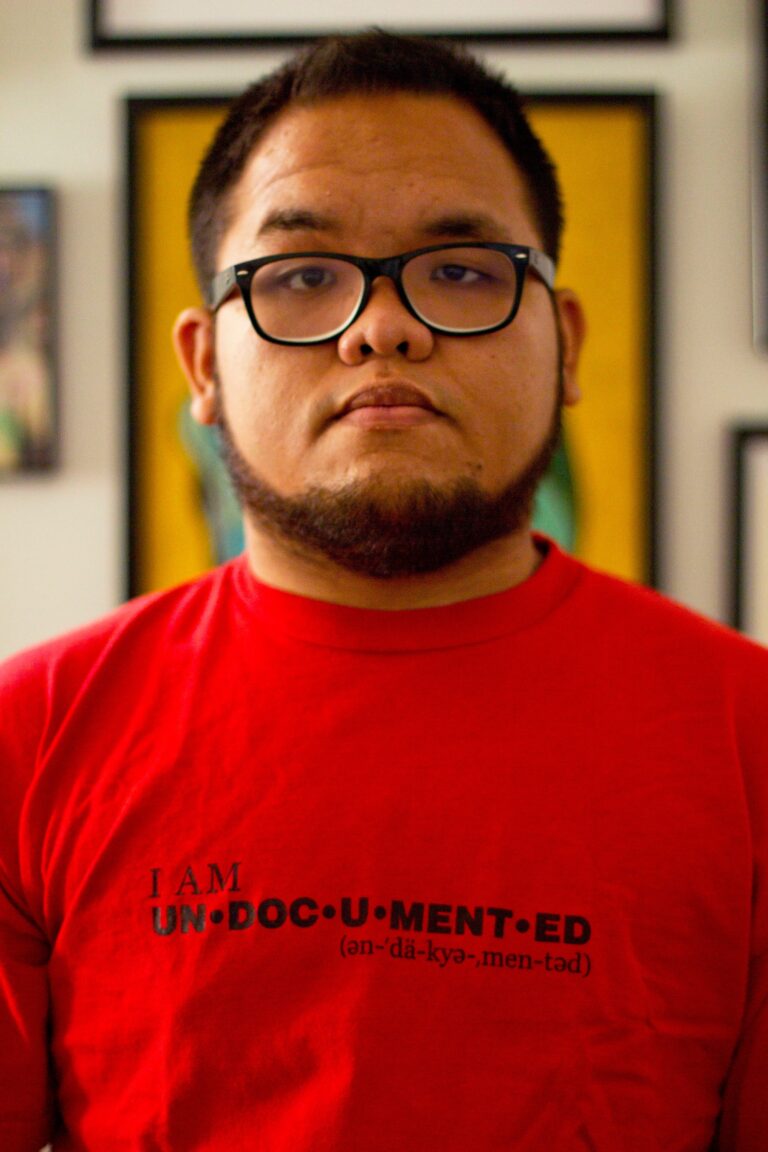 Set Hernandez Rongkilyo

Co-Founder, Undocumented Filmmakers Collective

Centering the expertise of undocumented immigrants not just as sources of stories, but as filmmakers, artists, and primary audiences.


Set Hernandez Rongkilyo is an undocumented immigrant filmmaker and community organizer whose roots come from Bicol, Philippines. They are the fruit of their parents' sacrifices, their siblings' resilience, and their community's nurturing. Set envisions a filmmaking landscape that centers equity and abundance, where all artists have the resources to thrive using the unique skill sets they embody. Set's short films have been televised, featured, and awarded in film festivals across the U.S. As part of the inaugural cohort of the Disruptors Fellowship by Joey Solloway's 5050by2020 and the Center for Cultural Power, Set is developing a half-hour, TV comedy pilot about the undocumented experience. Set also directed/produced the short documentary Cover/age (2019) about healthcare expansion for undocumented adults. They served as Impact Producer for projects such as In Plain Sight and the award-winning Call Her Ganda (Tribeca, 2018). Since 2010, Set has been organizing around migrant justice issues from education equity to deportation defense. Along with Rahi Hasan, they are the co-founder of the Undocumented Filmmakers Collective, which advances equity for undocumented immigrants in the film industry. They are the recipient of numerous fellowships including the Firelight Impact Producer Lab and Soros Justice Fellowship. They have spoken about people-centered filmmaking on panels across the country including the Film Independent Forum and the Sundance Film Festival.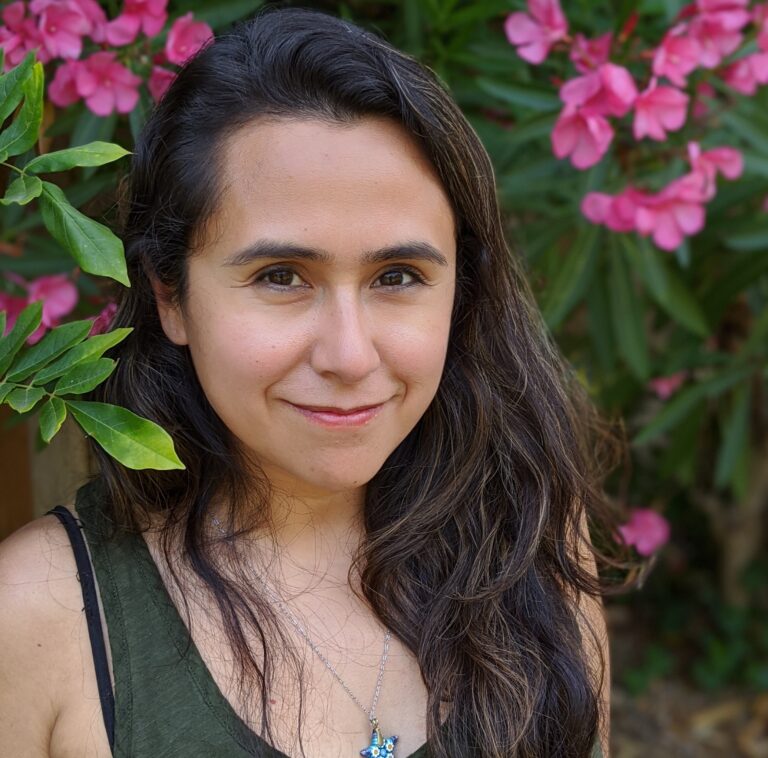 Brenda Avila-Hanna

Equity & Representation Team Lead, New Day Films

Strengthening collaborative and sustainable film distribution spaces and practices for historically underrepresented artists and audiences.


Brenda Avila-Hanna is an award-winning filmmaker, video journalist, and educator. Born and raised in Mexico City, her films mostly focus on transnational narratives between Latin America and the United States. Her work has been showcased at HotDocs, Lakino Berlin, Frameline, Fusion Network and Cine Las Americas International Film Festival, among many others. Brenda has been a Fellow at BAVC's National MediaMaker, the National Minority Consortia Lab through LPB, the NALIP Media Market and DocsMX. She is also a member-owner of New Day Films, an independent filmmaker collective bringing social justice films to educators. She currently serves in the collective's Steering Committee as the team lead for Equity & Representation. Brenda is also a programmer for the Watsonville Film Festival and a Mentor for the Latino Film Institute's Youth Cinema Project. Brenda received a Master's degree in Social Documentation from UC Santa Cruz, where she has also taught courses on the intersection of filmmaking, education, and social change.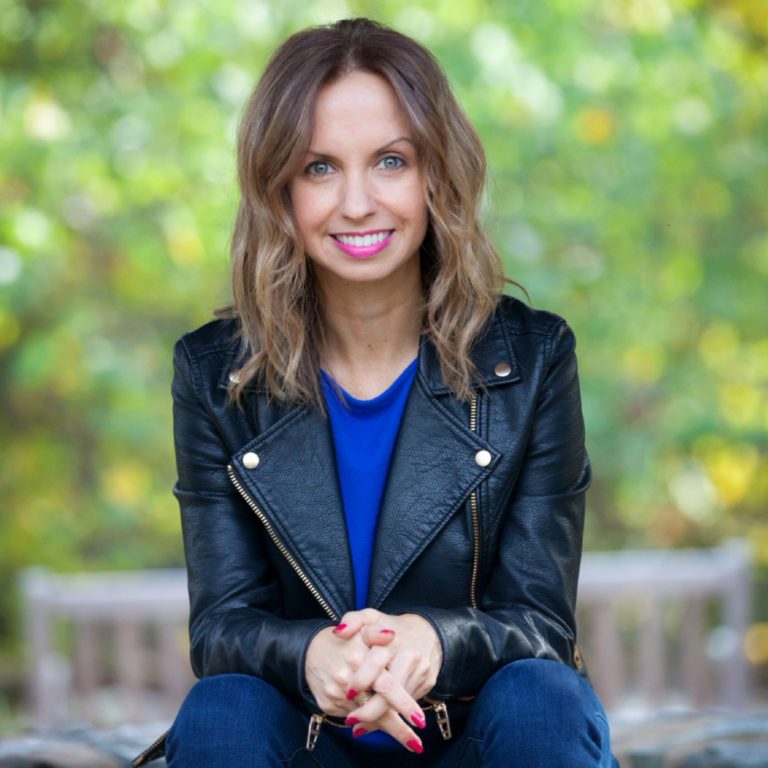 Caty Borum Chattoo

Executive Director, Center for Media & Social Impact, American University School of Communication

Fostering awareness and advocacy about documentary's role in social change and democracy through research, convenings, and creative collaboration.

Caty Borum Chattoo is Executive Director of the Center for Media & Social Impact (CMSI), an innovation lab and research center at American University's School of Communication that creates, showcases and studies media designed for social change; and Assistant Professor of Communication. She is an award-winning producer, engaged scholar, and professor working at the intersection of documentary, entertainment, and social change. Her first documentary book, Story Movements: How Documentaries Empower People and Inspire Social Change, was published in 2020. She is also the co-author, with Lauren Feldman, of A Comedian and An Activist Walk Into a Bar: The Serious Role of Comedy in Social Justice (2020). Under Borum Chattoo's leadership, CMSI launched Story Movements, a biennial national convening and research initiative at the intersection of civic storytelling and social change, as well as new research in documentary diversity and representation, social change, and more. In collaboration with the International Documentary Association, she is the architect and director of the field's longitudinal State of the Documentary Field study. As a producer, her documentary films and TV programs have aired in the U.S. and India. A former philanthropy director and producer with legendary TV producer and activist Norman Lear, program officer at the Kaiser Family Foundation's Entertainment Media & Public Health program, and senior vice-president in social change communication at global agency FleishmanHillard, her peer-reviewed research is featured in leading journals in communication and the humanities. She serves on the Board of Directors of The Peabody Awards, Kartemquin Films, and Working Films.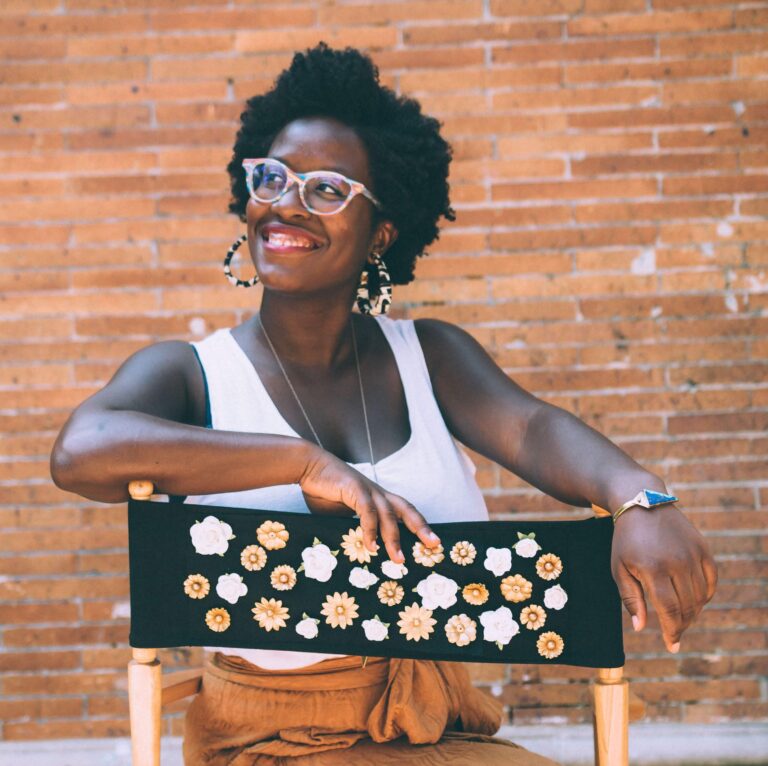 Iyabo Boyd

Founder & Director, Brown Girls Doc Mafia

Fighting inequality in the film industry by advocating for BIPOC women and non-binary documentary professionals.


Iyabo Boyd is the founder and director of Brown Girls Doc Mafia, whose mission is to bolster the creative and professional success of women and non-binary people of color working in the documentary industry, and to challenge the often marginalizing norms of the documentary field. Iyabo is also an award-winning filmmaker who strives to tell stories from under-explored perspectives, to reflect the dynamic humanity of women and people of color. Her latest short Me Time is a black feminist comedy about masturbation, which has played over 20 festivals nationwide, winning 9 awards. She was a fellow in Sundance's 2019 Talent Forum and their 2018 Screenwriting Intensive, and was awarded a 2019 SFFILM Rainin Screenwriting Grant for her first first feature screenplay, Kayla & Eddie En Français, about an estranged Black father and daughter reconnecting in Paris. As a producer, Iyabo was a Sundance Creative Producers Fellow and an Impact Partners Creative Producers Fellow in 2016, for the feature documentary For Akheem, about a teenage black girl coming of age in St. Louis just after Ferguson, which premiered at the Berlin International and Tribeca Film Festivals. As a film industry professional, Iyabo has held positions in artist development, program management, and funding at the Points North Institute, First Look Media's Topic.com, Kickstarter, Doc Society's Good Pitch, Chicken & Egg Pictures, Tribeca Film Institute, and IFP. Originally from Denver, Iyabo graduated from NYU's Tisch School of the Arts for Film & Television, and currently resides in the Bronx, NY.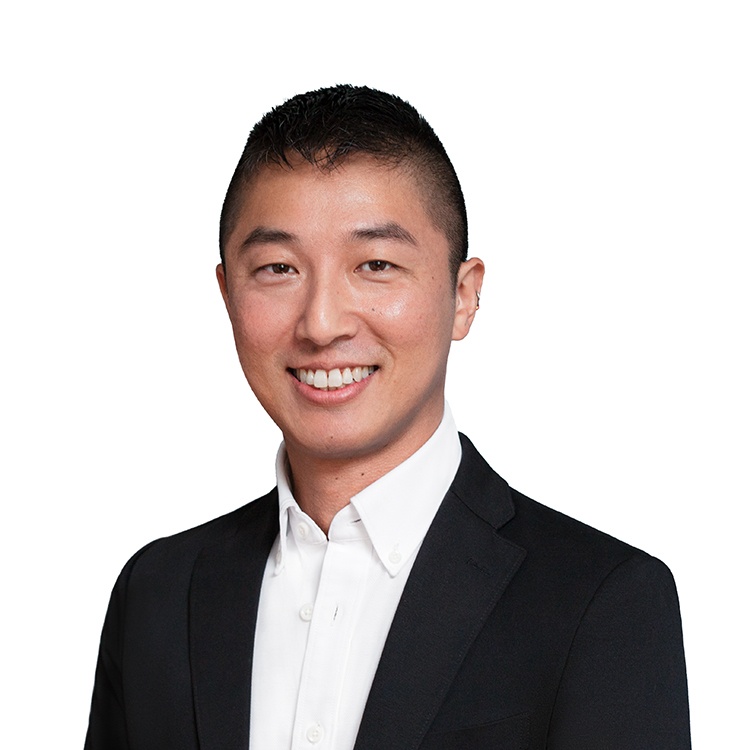 Robert Chang

Coordinating Producer, America ReFramed

Presenting to the public diverse and consequential documentaries to illuminate complex social issues.


Robert Y. Chang is the Coordinating Producer of America ReFramed and is part of the American Documentary Programming & Production team. American Documentary is the producer of POV, POV Shorts, and America ReFramed. America ReFramed is committed to presenting diverse stories that illuminate complex social issues. The curated year-round series can be seen on public television's WORLD Channel. America ReFramed's weekly national broadcasts pose an array of experiences through which viewers can contemplate our past, understand our present, and challenge the reimagining of America's future. Robert contributes to series curation, coordinates production and release of digital assets, and assists in managing submissions, film evaluations, and filmmaker deliverables. He has served as juror, screener, programmer, panelist, and reviewer for a range of film festivals and arts funders. He received his Ph.D. in Cultural Anthropology at NYU for his research on the intersection of religion and media. Robert is also a documentary filmmaker whose work has screened worldwide at festivals and is distributed by Documentary Educational Resources (DER). He is a member of the Producers Guild of America.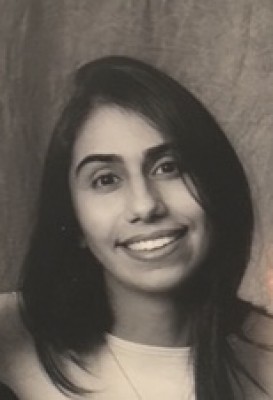 Marjon Javadi
Director, Original Documentaries & Docuseries, Disney+
Empowering storytellers to find their voices by using documentary as a tool to reach new audiences.
Marjon Javadi is the Director of Original Documentaries and Docuseries at Disney+. She is responsible for identifying new nonfiction opportunities and works with key stakeholders across the company to ensure their success through development, production and launch. Current projects include the
Untitled Mickey Mouse Documentary
,
On Pointe
and
Marvel's 616
, among others. Previously, she was Senior Manager, Film Funds and Partnerships at Doc Society, working across international film funds that support feature documentary stories from early development to production. Recent projects included the Academy-nominated 
The Edge of Democracy
, 
Knock Down the House
, and most recently 
Softie
, which premiered at Sundance 2020. Prior to Doc Society, she worked in the documentary division at Netflix Originals on series and films including Emmy-award-winning
Chef's Table
and
Making a Murderer
, and Academy-Award-nominated films
Virunga
, and
Winter on Fire
. She has also worked as a development executive for Scott Rudin Productions, and in CAA's Film Finance and Sales Group. She was a producer on the short documentaries,
Waiting For Hassana
and WGBH's 
Crossing the Divide.
Her experience is in development, production, and acquisitions for both fiction and non-fiction features. Marjon graduated from New York University and is based in Los Angeles.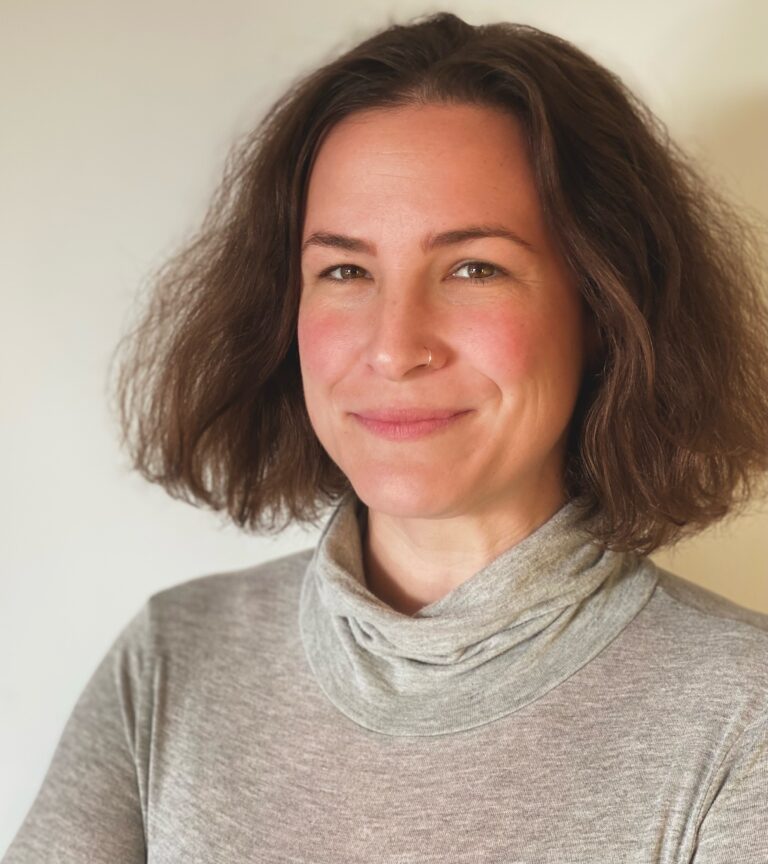 Zana Lawrence
Director, Original Documentary Features, Netflix
Increasing empathy on a global scale through the power of documentary storytelling.
Zana began in the documentary space early in her career, interning for esteemed NYC documentarian Marc Levin at Blowback Productions. She has spent the last 6 1/2 years as a part of the Netflix Documentary team, working with a wide array of filmmakers across various projects. She oversaw the recently launched doc series
Unsolved Mysteries
, executive produced by Shawn Levy's 21 Laps and Terry Meurer's CMP; Brian Knappenberger's
The Trials of Gabriel Fernandez
; as well as the feature doc
Becoming
, directed by rising star, Nadia Hallgren, which took an intimate look at the life of Michelle Obama.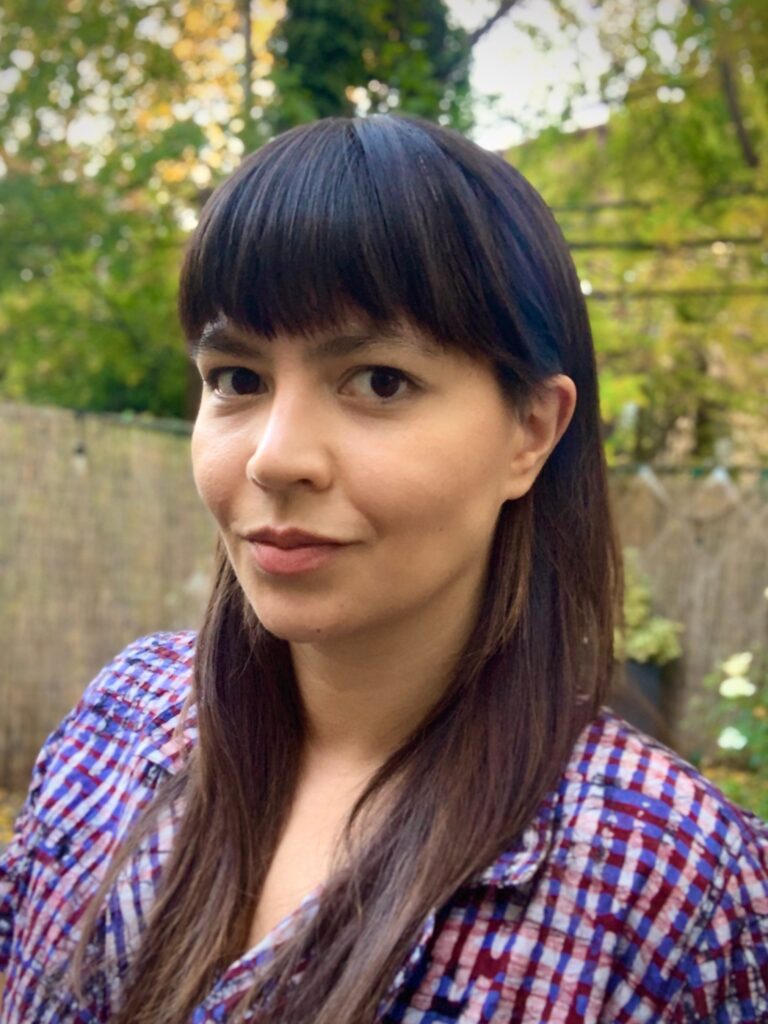 Merrill Sterritt
Head of Alliances and Cultural Engagement, Cinereach
Advocating for increased funding and accessibility for under-resourced and marginalized filmmaking communities. 
As the Head of Alliances and Cultural Engagement, Merrill Sterritt has expanded Cinereach's impact by developing methods of support for regional and community-focused film organizations and collectives. She firmly believes there is no sustainable, ethical or equitable path forward for the independent film industry without a diversification of field leaders and gatekeepers and a decentralization of power. Prior to joining Cinereach, Merrill co-founded Film Presence in 2010, where she lead theatrical outreach campaigns to connect films with crucial audiences from outside the arthouse bubble. Merrill has also worked in post-production and managed the Production Assistance Program at Women Make Movies.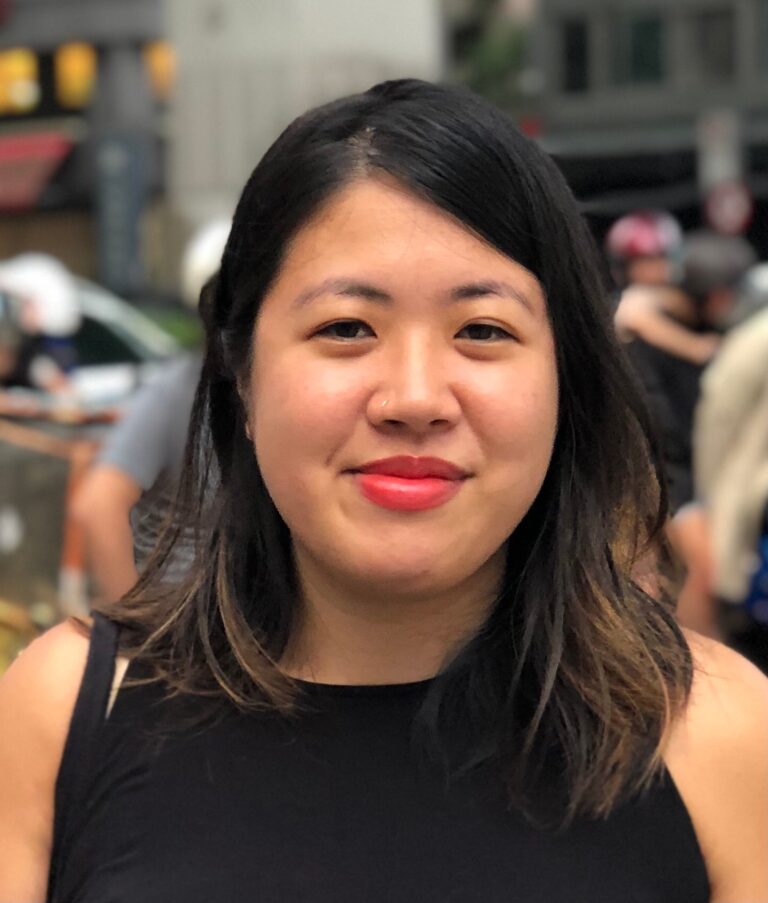 Nicole Tsien
Co-Producer, American Documentary / POV
Building an equitable framework for POV programming and developing new pipelines for diverse filmmakers.
Nicole is the Co-Producer at POV, the longest-running documentary series on PBS. As a member of the Programming and Production team, she takes part in the curation and production of the series, manages film submissions and the pre-screening process, and advises filmmakers on their projects. Since joining POV in 2013, Nicole has worked with her colleagues to present more than 90 films to a national audience and has been the recipient of multiple News and Documentary Emmy, Peabody and duPont-Columbia nominations and awards. Nicole was a co-producer on Ngawang Choephel's
Ganden: A Joyful Land
; has worked as a production assistant on Yance Ford's Oscar-nominated documentary
Strong Island
; and was an assistant to Joshua Z. Weinstein on his 2012 documentary 
Drivers Wanted
. Nicole has participated on pitch forums, panels, and juries worldwide, including Austin Film Festival, DocAviv, and Doc NYC. She is a member of Asian American Documentary Network (A-Doc) and serves as a board member of Brown Girls Doc Mafia.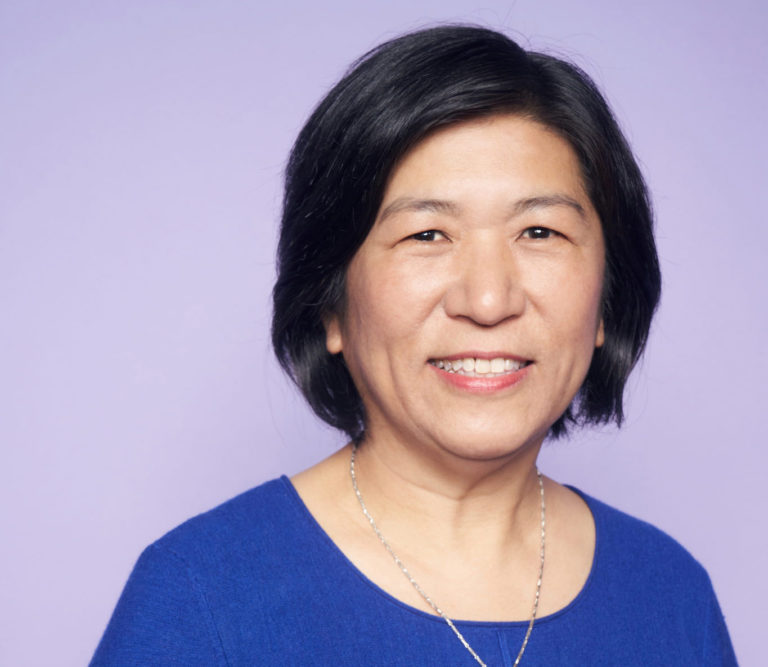 Jean Tsien
Jean Tsien
is a veteran documentary editor, producer, and story consultant. In 2020, she served as a producer on
76 Days
and an executive producer on the series
Asian Americans
. Her editing credits include:
Something Within Me, Scottsboro: An American Tragedy, Malcolm X: Make It Plain, Solar Mamas, Please Vote For Me, Dixie Chicks: Shut Up & Sing
,
Miss Sharon Jones!
and
The Apollo
. Her credits as an executive producer include
Plastic China, Please Remember Me, People's Republic of Desire
, and
Our Time Machine.
Born in Taiwan, she is based in New York City.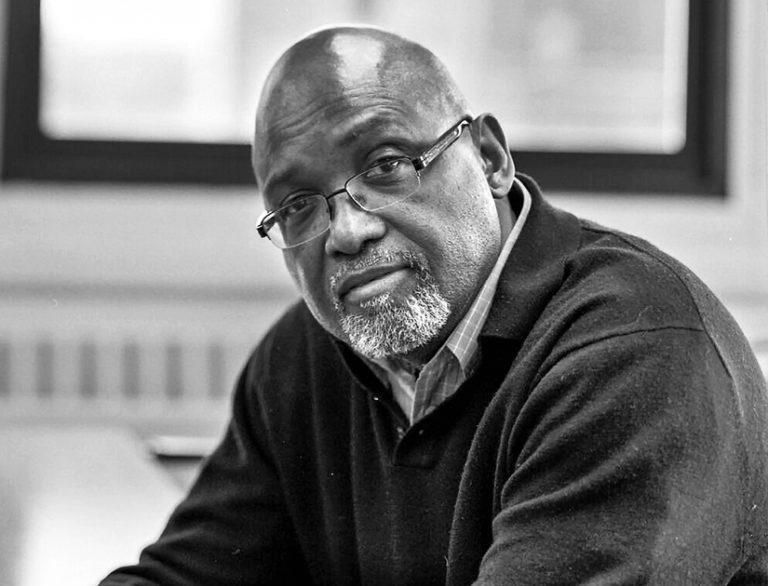 Sam Pollard
Sam Pollard is an Emmy Award-winning and Oscar-nominated director and producer whose latest film is
MLK/FBI
. His past work includes the documentaries
Four Little Girls, When the Levees Broke: A Requiem in Four Acts, Slavery by Another Name, Sammy Davis, Jr.: I Gotta Be Me, ACORN and the Firestorm, Why We Hate,
and
Atlanta's Missing and Murdered: The Lost Children
. Pollard also directed two episodes of the groundbreaking series Eyes on the Prize II. Since 1994 Pollard has served on the faculty of New York University's Tisch School of the Arts.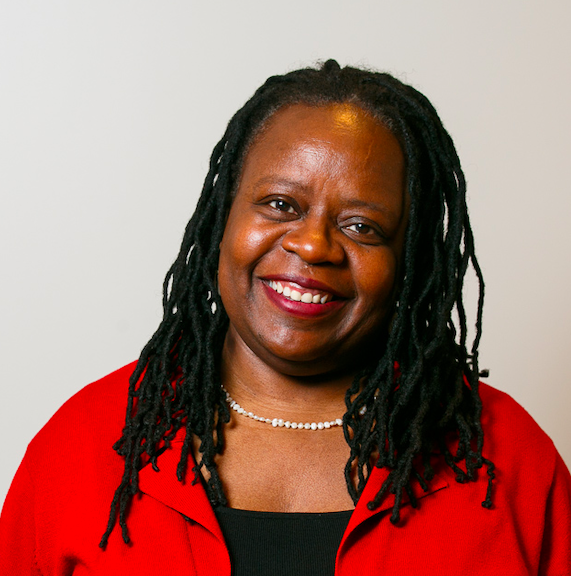 Yvonne Welbon
Yvonne Welbon
is an award-winning filmmaker and founder of the Chicago-based non-profit Sisters in Cinema, inspired by her documentary of the same name about the history of Black women feature film directors. She is a Senior Creative Consultant at Chicken & Egg Pictures, and has produced and distributed dozens of award-winning films, including
Living With Pride: Ruth Ellis @100, The New Black
,
and
Unapologetic
. Raised in an Afro-Latinx Honduran household on the South Side of Chicago, Welbon holds a BA from Vassar College, a MFA from the School of the Art Institute of Chicago, and a PhD from Northwestern University.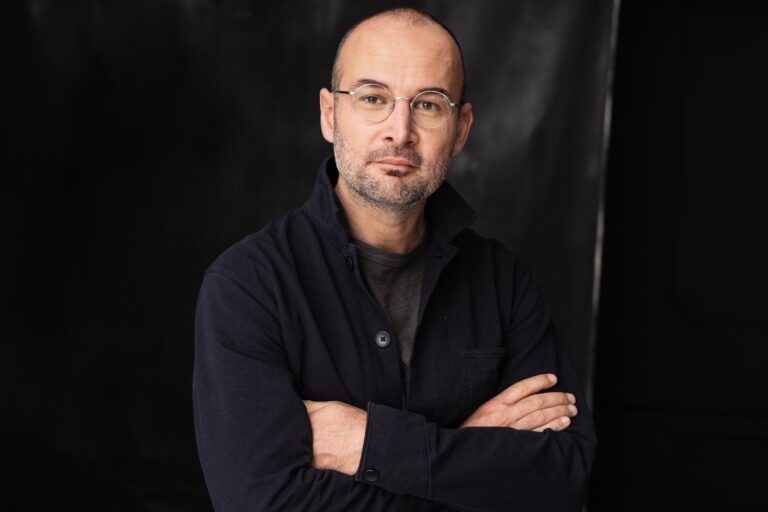 Alexander Nanau
Alexander Nanau
is a German-Romanian filmmaker. His latest documentary
Collective
premiered at the 2019 Venice and Toronto film festivals and will be released in the United States in November by Magnolia Pictures and Participant. His previous documentaries include
The World According to Ion B,
winner of an International Emmy Award; and
Toto and His Sisters,
nominated for an European Academy Award.