DOC NYC's Documentary New Leaders initiative honors individuals whose efforts and fresh thinking on distribution, sales, festivals, and marketing bring greater inclusion and equity to the field. This program is co-presented by A&E.
The 2021 selection process began with an open call for submissions; more than 100 nominations were received and reviewed by a six-person selection committee including DOC NYC Director of Filmmaker Development Caitlin Boyle; DOC NYC Director of Industry and Education Malikkah Rollins; IFC Center's Operations Manager Asha Phelps; DOC NYC's Artistic Director Thom Powers; and 2020 Documentary New Leaders cohort members Iyabo Boyd (Founder, Brown Girls Doc Mafia) and Merrill Sterritt (Co-Director, If/Then Shorts).
The list of 18 recipients draws from 12 cities–including New York, London, Los Angeles, Chicago and others–and reflects the honorees' broad range of experiences, including roles in funding, journalism, grassroots organizing, distribution and film festivals. While several honorees are filmmakers, this program highlights their leadership in roles that shape industry practices and culture.
Over the next year, the Documentary New Leaders program will host monthly online gatherings for the honorees, offering a forum for guest speakers, camaraderie, collaboration and organizing.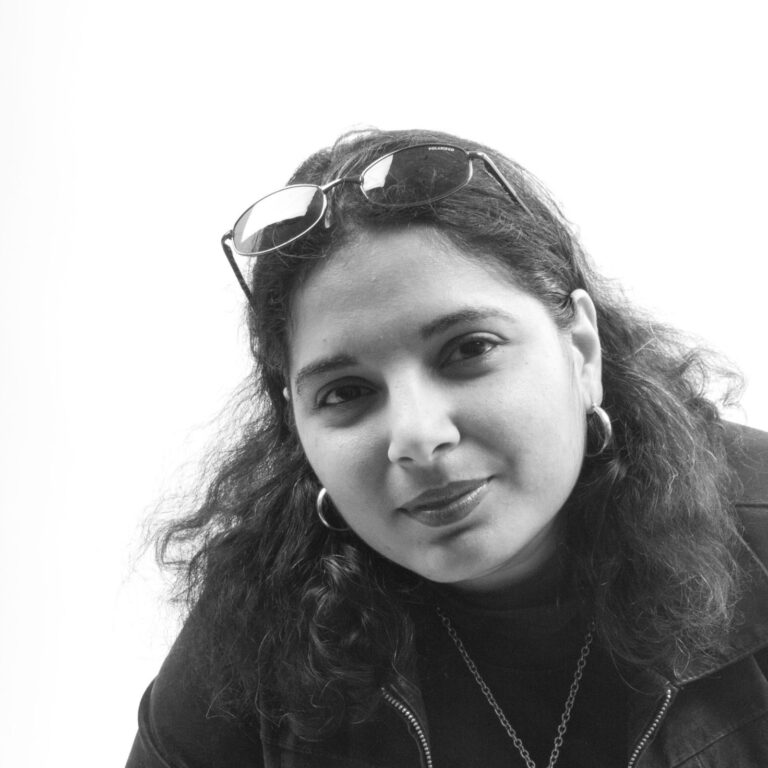 Day Al-Mohamed
Day Al-Mohamed is a writer, independent filmmaker, and disability policy strategist. She is passionate about authentic representative storytelling and its ability to reframe history and promote culture. Al-Mohamed is author of two alternate history fantastical novels, Baba Ali and the Clockwork Djinn and The Labyrinth's Archivist, as well as comics and critical essays, including, most recently, a series of essays, Inspired, for PBS' American Masters. Her award-winning Civil War documentary, The Invalid Corps, sold to Alaska Airlines and the pilot for her historical series on disability – Renegades – was just released on American Masters PBS, July 2021. Al-Mohamed is a founder of FWD-Doc (Documentary Filmmakers with Disabilities) and a regular host on Idobi Radio's Geek Girl Riot with an audience of 80,000+ listeners. A firm believer in community and supporting others, she is active in Women in Film and Video (WIFV), Docs in Progress, and Brown Girls Doc Mafia, as well as FWD-Doc. She was an advisor for Sundance Institute's Accessible Futures Intensive program in 2021, and is on the disability advisory board for SFFilm. A skilled moderator, Day presents often on the representation of and importance of disability in media, including AFI, IDA, DOC NYC and at NALIP. However, she is most proud of being invited to teach a workshop on storytelling at the White House in February 2016. She lives in Washington, DC with her wife, NR Brown, and guide dog, Gamma.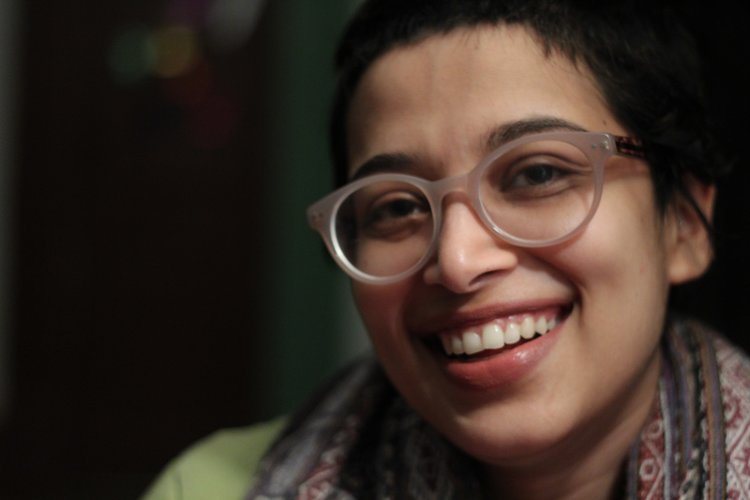 Rahi Hasan
Rahi Hasan (they/them) is a formerly undocumented dancer, multimedia documentary artist, educator, and impact strategist challenging power on all fronts to create space for healing and radical imagination. They immigrated to Queens, New York from Dhaka, Bangladesh before moving to Durham, NC. Rahi was a Firelight Media Impact Producer fellow in 2018. Rahi is the Founder and Executive Director of Shopnotori – Artist-in-Residence Program. They are the Co-founder, and Fundraising and Development Co-lead of the Undocumented Filmmakers Collective. Rahi is one of the founding members of Art Asylum and board member of Migrant Roots Media. As the Strategic Advisor for International Initiatives at Dhaka Doc Lab, Rahi is supporting South Asian filmmakers to get access to the tools they need to speak truth to power. The multimedia art of Rahi Hasan functions as a continuous experiment with form, relationships, theory, and identity. Their work spans autobiography, collaborative social documentary, experimental video, installation, reflective/theoretical discourse, and text-based approaches. In their work, Rahi experiments with ways to effectively shift the power they hold as a filmmaker over to community, while still offering participants the value of their creative and technical support. For Rahi, "the process is the reason for creation" of their autobiographical and biographical experimental art. When practiced in a state of heightened vulnerability, the rituals of production ignite the possibility of healing, liberation, and the reclamation of power. Web: https://linktr.ee/mmjdocumentaries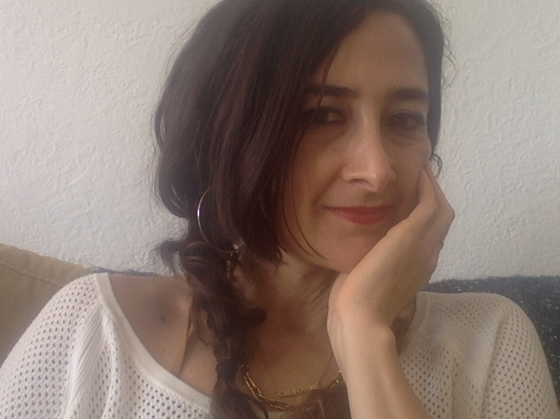 Sahar Driver
Sahar Driver is a documentary impact strategist and educator, field builder, and researcher. Her work has included impact campaign development and partnership cultivation for over two-dozen campaigns both as a freelancer and with Active Voice; developing trainings and curriculum around impact campaign strategy and implementation, including with Doc Society on their Impact Field Guide and their Impact Hi5s; helping to design and launch two new grantmaking programs with Firelight Media for filmmakers of color; and piloting efforts to build community with practitioners working at the intersection of film and faith to strengthen circles of practice across the U.S.. In 2020 she authored the Ford Foundation commissioned report: Beyond Inclusion: The Critical Role of People of Color in the U.S. Documentary Ecosystem and has been designing interventions that deepen the power of people of color working within it.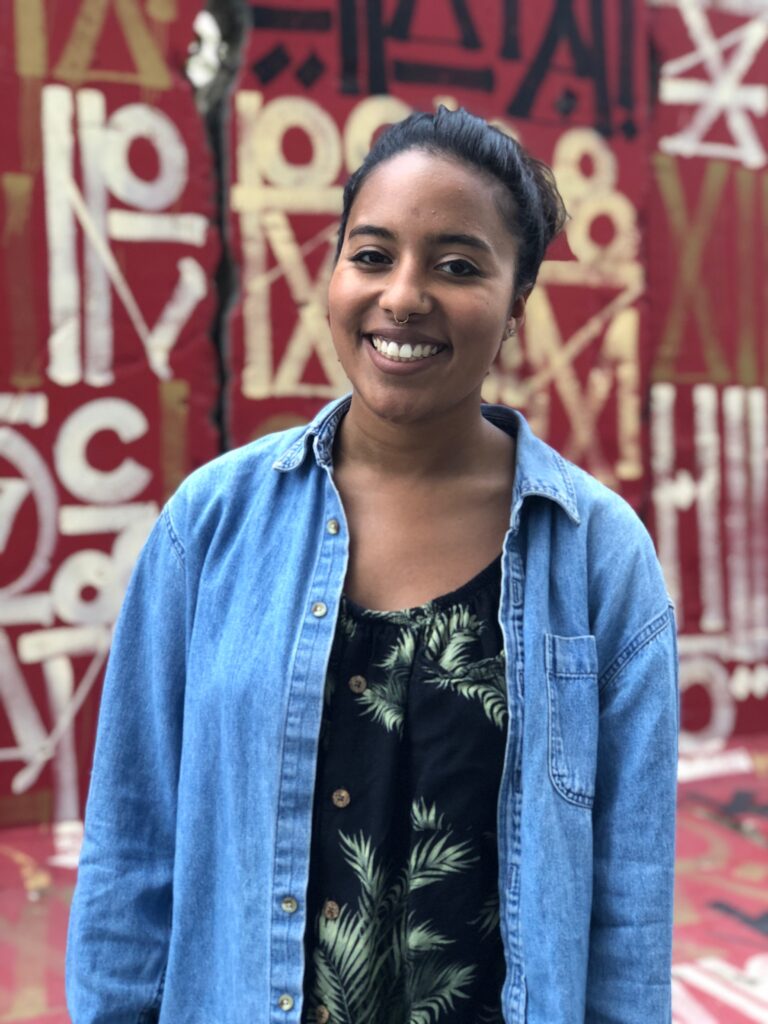 Amber Espinosa-Jones
Amber Espinosa-Jones is an independent producer and racial equity strategist from Oakland, CA. She currently serves as Manager of the Outreach & Inclusion Department at Sundance Institute where she supports artists from underrepresented communities through intersectional fellowships, community programs, and network building. She has worked with a number of arts organizations looking to support narrative change within the entertainment industry and is currently producing her first feature documentary, Standing Above the Clouds.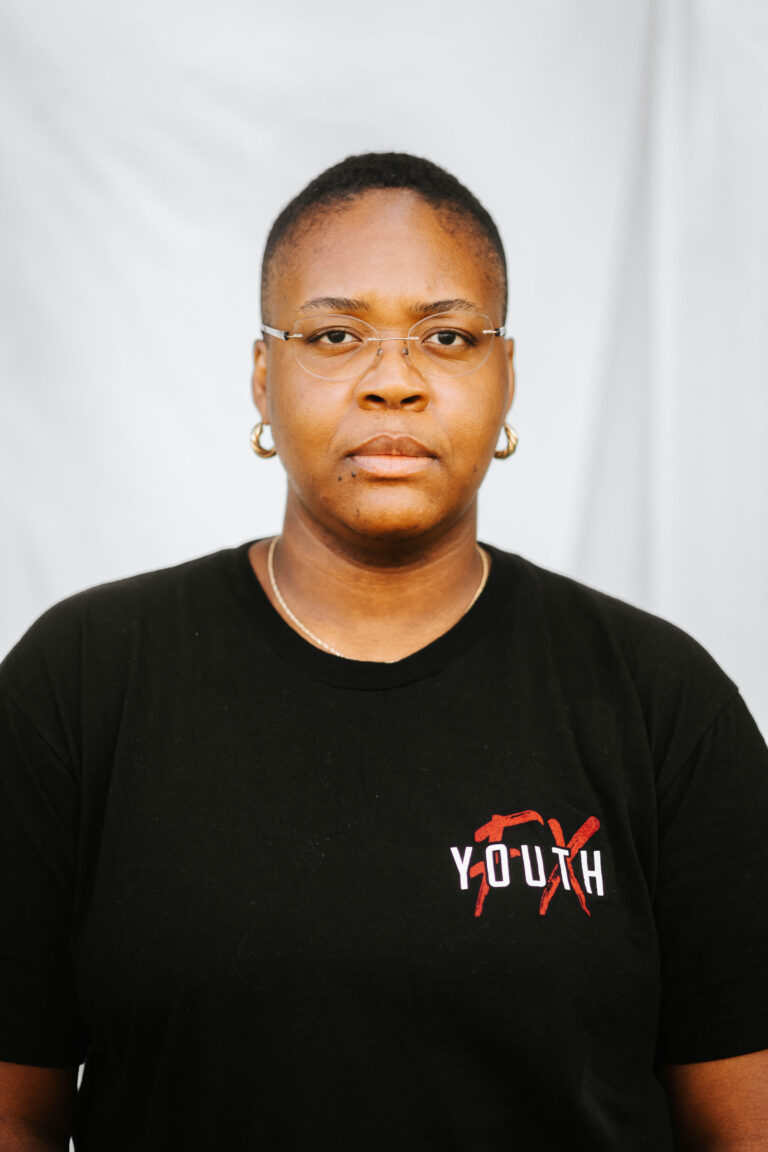 Darian Henry
Darian Henry is a filmmaker, digital-media educator, founding member, and co-executive director of the nationally known film and digital media organization Youth FX. She has shot, directed, and produced over 50 short documentary, narrative, and experimental films. In 2016 Darian co-founded NeXt Doc, a year-long documentary fellowship designed to bring together emerging documentary storytellers between the ages of 20-24 from diverse backgrounds across the country with award-winning documentary filmmakers to learn, share, and build their skills as they move into the next stage of their careers. As an educator, Darian uses film and digital media as a means to empower and inspire black and brown youth in a wide range of Youth FX programs that arm them with the skills, techniques and access needed to create films based on their own realities and imagination. Darian is currently working as an associate producer on Ira McKinley and Bhawin Suchak's feature-length documentary film Outta the Muck which is supported by Sundance Institute and iTVS. She is also co-founder of Rogue FX, a full-service production company powered by alumni of Youth FX. Darian Henry was born in Hanover, Jamaica. She currently lives in New York.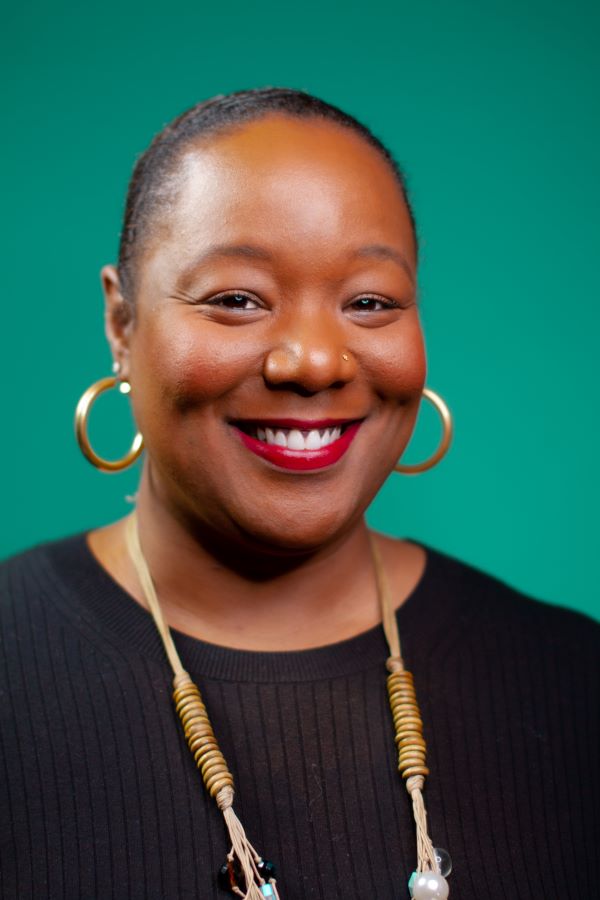 Maori Holmes
Maori is a curator, filmmaker and writer. She founded BlackStar and serves as its CEO and Artistic Director. She has organized programs in film at a myriad of organizations including Anthology Film Archives, Museum of Contemporary Art, The Underground Museum, and the Whitney Museum of American Art. As a director, her works have screened internationally. Her writing has most recently appeared in The Believer, Film Quarterly, Seen, Pleasure Activism: The Politics of Feeling Good, How We Fight White Supremacy: A Field Guide to Black Resistance, and the forthcoming Collective Wisdom: Co-Creating Media Within Communities Across Disciplines and Algorithms. Maori received her MFA in Film & Media Arts from Temple University and her BA in History from American University. Maori was a 2019-2020 Soros Equality Fellow and serves as Mediamaker-in-Residence at the Annenberg School for Communication at University of Pennsylvania, Curator-at-Large at Penn Live Arts, and a Creative Executive with Blackbird.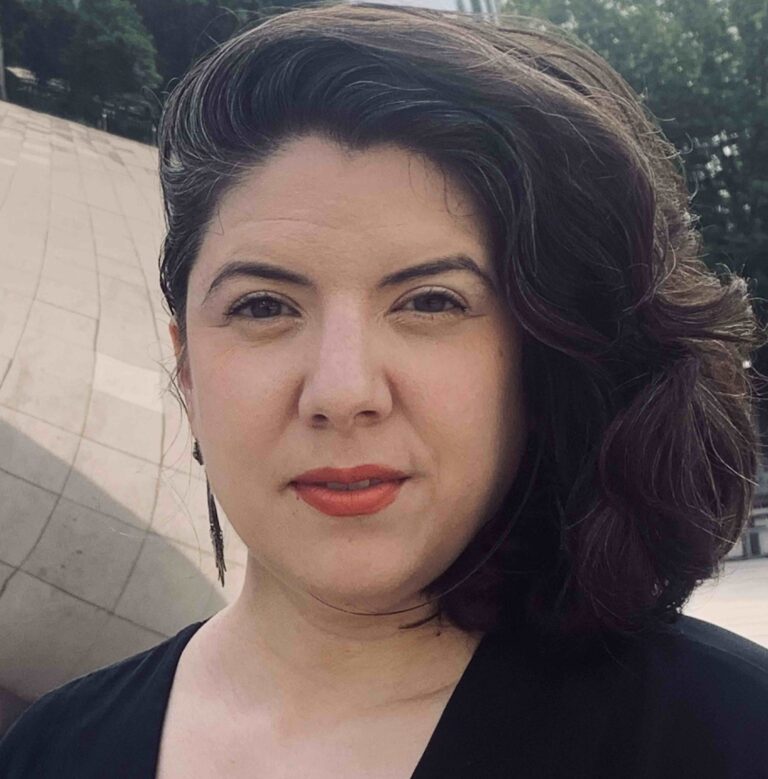 Lauren Pabst
Lauren works on grantmaking in support of Nonfiction Multimedia Storytelling and Professional Nonprofit Reporting. Prior to joining the Foundation in 2012, Lauren worked as Project Manager and Researcher for the Rada Film Group on the 13-year longitudinal documentary American Promise about race, parenting, and education, which received a Special Jury Prize at the 2013 Sundance Film Festival and was broadcast on the PBS series POV in 2014. Previously, Lauren worked with Black Public Media, and Public Policy Productions. Lauren graduated Magna Cum Laude with a Bachelors of Arts in English from Boston University. She is a member of the steering committee of Nuestro Futuro, an initiative of the Chicago Community Trust.
Anuradha Rana
Anuradha Rana is an independent filmmaker, educator, and program leader based in Chicago. Born and raised in India, her immigrant roots create the lens of a curious interloper at the heart of her films, where everyday characters push conventional boundaries. She is an Associate Professor and Co-Chair of the Documentary Program at DePaul University's School of Cinematic Arts. Anuradha brings over 15 years of experience as an educator and program director to her position as the Creative Lead for the Diverse Voices in Doc Fellowship organized by Kartemquin Films and Community Film Workshop of Chicago. She is also on the leadership team for the Asian American Doc organization (ADOC) and a member of BGDM. She was named one of Chicago's 50 Screen Gems in 2017 & 2019, and a DCASE esteemed artist in 2021.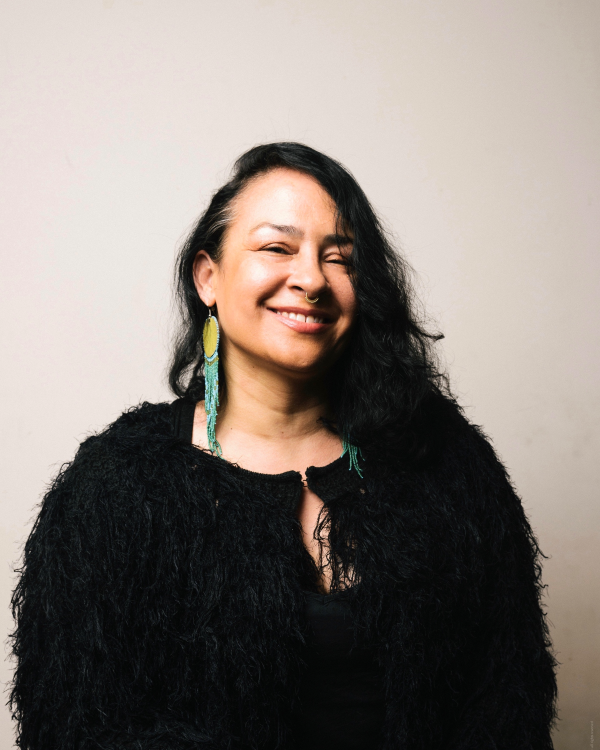 Tracy Rector
Tracy Rector comes to Nia Tero with a passion for amplifying and uplifting Indigenous and BIPOC voices. She brings two decades of experience as a community organizer, educator, filmmaker, film programmer, and arts curator, all infused with her deep roots in plant medicine. For the last 20 years she has directed and produced over 400 films including shorts, features, music videos, and virtual reality projects. Her work has been featured on Independent Lens, ImagineNative, National Geographic, and the Smithsonian's Museum of the American Indian, as well as at international film festivals including Cannes and Toronto. Tracy sits on the boards of Working Films, The Flaherty, the Mize Foundation, and is the co-founder of Longhouse Media and the founder of Indigenous Showcase.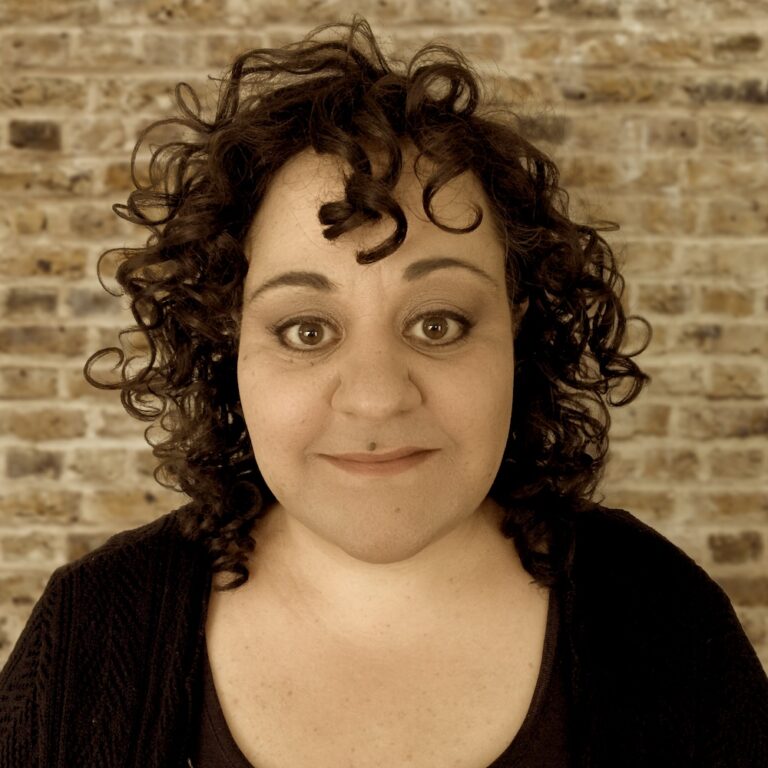 Marjan Safinia
Marjan Safinia is an Iranian documentary filmmaker whose films examine identity, community, and social justice. Most recently, and together with Grace Lee, she produced and directed AND SHE COULD BE NEXT, a two-part documentary series about women of color transforming American politics from the ground up, which debuted as POV's first ever series in June 2020 and was nominated for an NAACP Image Award for Best Documentary. Other work includes SEEDS, the story of ten brave teenagers from the world's most troubled conflict zones living side-by-side for one life-changing summer, and BUT YOU SPEAK SUCH GOOD ENGLISH a humorous short exploring the first-generation immigrant experience from an insider perspective. Her work has been supported by IDA Enterprise Fund, Ford Foundation, MacArthur and Sundance Institutes, Doc Society, and she is also Sundance Catalyst Fellow. Until 2018, Marjan was the longest-serving President of the Board of Directors of the International Documentary Association (and the first woman of color to lead IDA since its founding in 1982.) She currently serves on the Board of Directors of Chicken & Egg Pictures and is a member of the Academy of Motion Picture Arts & Sciences. Marjan is one of five co-hosts of the longest-running online documentary community, The D-Word, a founding member of Beyond Inclusion, and a regular juror, programmer, speaker and connector of all things documentary.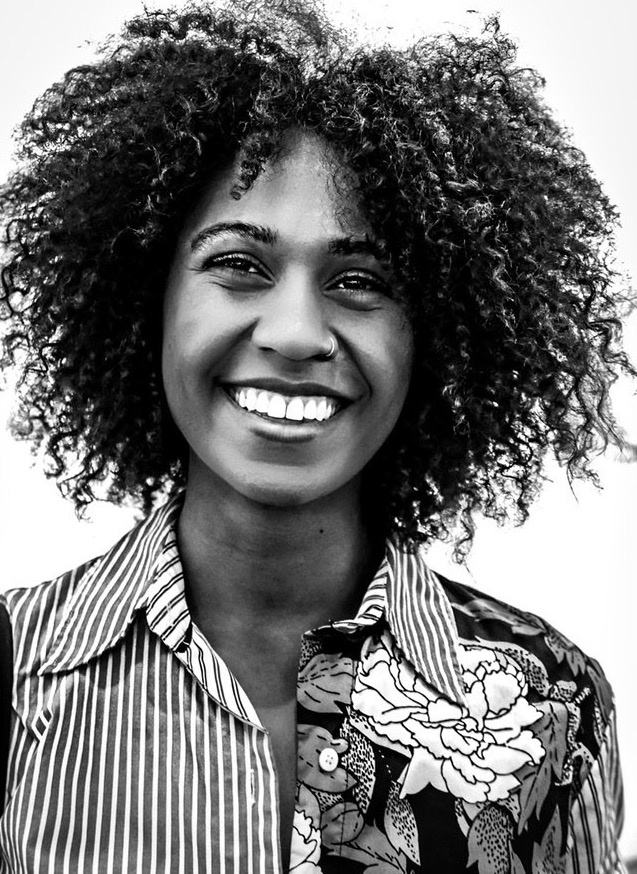 Jeanelle Augustin
Jeanelle Augustin is a Haitian-American film programmer and grants professional who currently serves as Manager, Film Fellowships and Artist Development at NBC Universal, helping to lead the Original Voices Fellowship, presented by NBCU Academy and NBC News Studios. Born and based in New York City, her work is centered on the visual and sonic culture of the future—what does creative freedom for artists of color look and sound like? How can institutions support and set the conditions for radical, inclusive, and liberatory art-making and viewing experiences, and most importantly, how are we willing to be transformed? Before NBC Universal, Jeanelle worked at Doc Society as Film Officer, managing US-based grant portfolios, funds and fellowships and serving as the first point of contact for artists in the earliest stages of development forward. She got her first taste of the delicious potential and overlapping worlds of fine art, philanthropy and indie film in Haiti and cut her teeth working at Sundance Institute in the Documentary Fund and New Frontier Lab Programs. She has programmed for Camden International Film Festival, True/False Film Fest and Big Sky Documentary Film Festival; curated and led filmmaker seminars for Black Star Film Festival and UnionDocs; and served on festival juries and funding panels for Creative Capital, Define American, Doc Society, Film Independent, International Documentary Association, Open City Documentary Film Festival and Sundance Institute. She surfs, teaches yoga and is a proud member of Brown Girls Doc Mafia.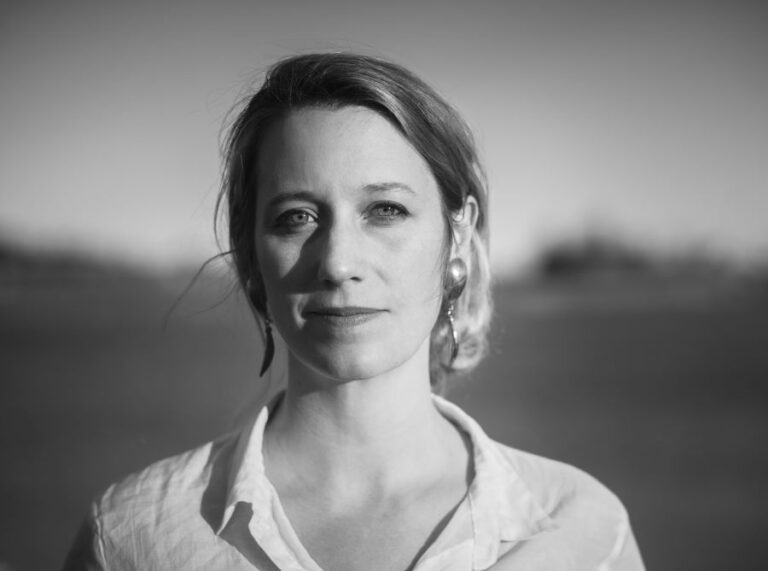 Samara Grace Chadwick
Samara is the Executive Director of The Flaherty. Founded in 1954, The Flaherty brings together an ever-expanding community of filmmakers, scholars, curators, and cinephiles around a shared belief in the transformative, world-building power of independent non-fiction cinema. www.theflaherty.org Samara is also a programmer, scholar, filmmaker, and mother. She was Senior Programmer at the Points North Institute and Camden International Film Festival (2017-2020), and has programmed for the Goethe Institut (2018-2020), HotDocs (2011-2012), RIDM in Montréal (2015-16), and has organized conferences for Visions du réel (2019), re:publica Berlin (2018), MUTEK – Montreal (2018), and the Berlin Biennale (2012). Her critically acclaimed debut feature, 1999, premiered in 2018 at Visions du réel, and has since played 30+ festivals worldwide, including HotDocs, DokuFest Kosovo, BAFICI, and the Museum of the Moving Image.
Sky Dylan-Robbins
Sky Dylan-Robbins is an award-winning journalist, producer, and the founder and Executive Director of the Video Consortium, a global network that supports, develops, and connects the new generation's documentary filmmakers and video journalists. Uniting thousands of nonfiction video storytellers from over a hundred cities across the globe, the Video Consortium is working to democratize the industry by facilitating connections and opportunities through community gatherings, valuable resources, supportive mentorship, professional development, and collaborative content creation. Previously, Sky was a visual journalist at NBC News, where she produced short documentaries about the cultural and spiritual shifts in how we think, connect, and exist in today's unpredictable world. Before that, she was the Senior Producer of Video at The New Yorker, where she created and commissioned the magazine's first short films, series, and video supplements for print features. Her feature documentary, On Our Own Island, is a timeless true love story that chronicles the seasons of a relationship from its romantic beginnings through life's final moments. Forbes Magazine selected Sky as a "30 under 30" in the media industry, and she graduated cum laude from Northwestern University.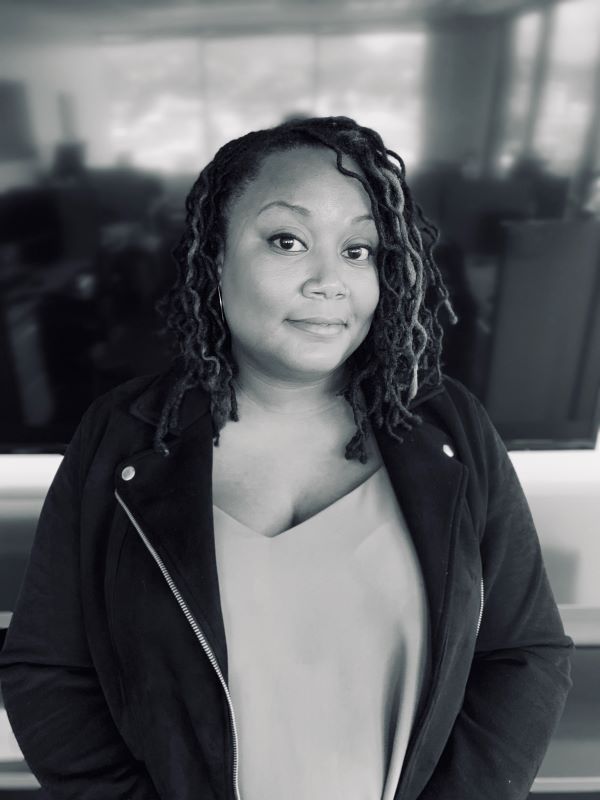 Alexandra Hannibal
Alex Hannibal is Senior Director of content development for CNN Films. Hannibal joined CNN in 2016 and is responsible for the development and acquisitions of CNN Films titles. Most recently, she served as executive producer for a short film anthology produced by Scheme Engine and as supervising producer for DREAMLAND: The Burning of Black Wall Street, directed by Salima Karoma. Hannibal's other recent credits include JOHN LEWIS: Good Trouble, directed by Dawn Porter, SCANDALOUS: The Untold Story of the National Enquirer, directed by Mark Landsman, LINDA RONSTADT: The Sound of My Voice, directed by Rob Epstein and Jeffrey Friedman, APOLLO 11, directed by Todd Douglas Miller, HALSTON, directed by Frédéric Tcheng, THREE IDENTICAL STRANGERS, directed by Tim Wardle; and the Oscar-nominated RBG, directed by Betsy West and Julie Cohen.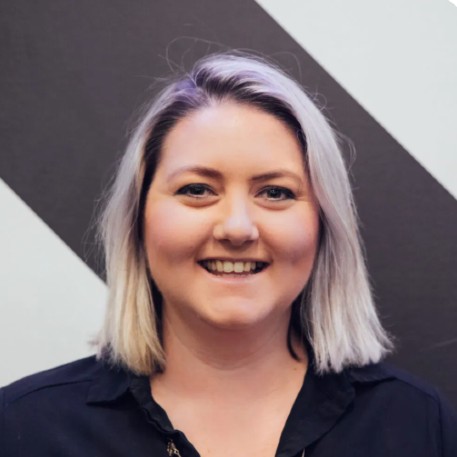 Sarah Mosses
Sarah Mosses is the Founder & CEO of Together Films. Her career has focussed on strategy & fundraising for social impact entertainment campaigns across the US & UK, working on titles such as the Oscar-Nominated For Sama, Unrest & Roll Red Roll. She has presented her strategies at leading forums including Hot Docs, CPH:Dox, and Sheffield DocFest, and supports around 100 filmmakers per year through various labs and training initiatives. In 2021 she released The 8th and Ahead of The Curve in theatres, supported by the BFI, and opens Through The Night in the UK in November. Together supports both films and festivals, and Sarah has led the marketing for leading festival brands including DOC NYC and the Human Rights Watch Film Festival (London & NYC). She develops sophisticated data-driven marketing methodologies to increase ticket sales and attendance at festivals and brings senior-level advisory support to each campaign. In 2020/2021 this involved a number of 'digital platform' launches advising festivals on launching online, and navigating to hybrid strategies for the future. Sarah launched the Digital Perspectives webinar series in early 2020 that brought together creatives & technologists aiming to navigate to digital streaming opportunities. This was followed by the Digital Power series in partnership with the Center for Media & Social Impact, supported by the Perspective Fund. Together will be expanding into international sales & distribution in 2022, with an expanded team across the US & UK. In addition, the company has opened a non-profit sister company to further its social impact objectives.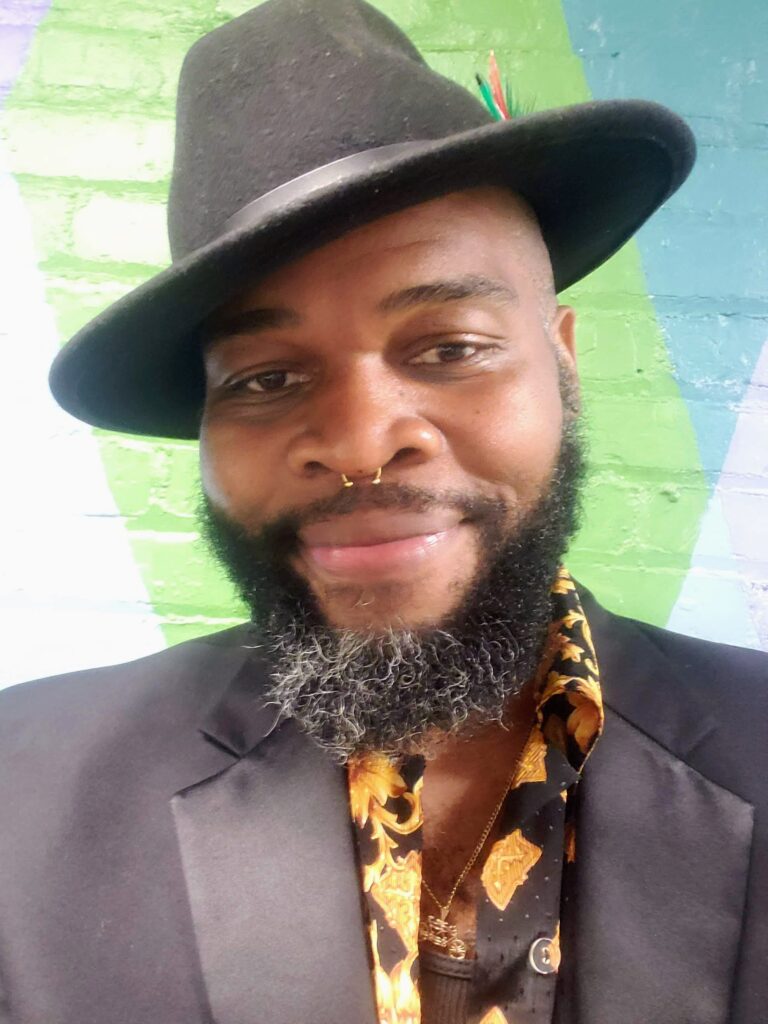 Asadullah Muhammad
Asad Muhammad, VP of Impact & Engagement Strategy at American Documentary | POV leads on the community engagement, education, and public station relations work necessary to extend the impact of films beyond their broadcast date. POV is American television's longest-running showcase for independent nonfiction films. Asad leads the POV Engage team whose charge is to partner with community-based organizations, educators, librarians and engaged community members to spark conversation about the issues presented in films and digital productions. Asad brings over fifteen years of experience in education and community development with a primary focus on the advancement of court-involved, queer-identified and incarcerated youth. Prior to joining POV, Asad worked for United Way for Southeastern Michigan as a Pathway Coach supporting school leaders, teachers, and counselors in reimagining educational structures and building project-based learning experiences for students as an engagement strategy resulting in higher graduation rates. In 2014, he completed the Public Leaders Fellowship with Leadership for Educational Equity. Asad started his teaching career as an elementary school teacher in Atlanta, and transitioned into school turnaround work building new schools from the ground up in the cities of Detroit, Atlanta, New Orleans and Brooklyn. Race Forward: The Center for Racial Justice Innovation named him one of Detroit's 2018 Angelic Troublemakers for his radical parenting, education and social justice work.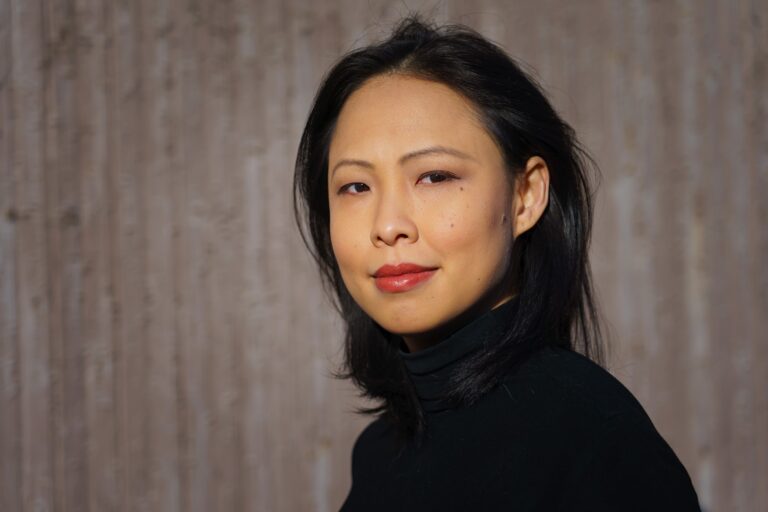 Poh Si Teng
Poh Si Teng is an award-winning documentary filmmaker, journalist and the director of IDA Funds and Enterprise Program. She is the producer of St. Louis Superman, which was nominated for an Academy Award in the short documentary category, and won a Critics' Choice Award. In 2020, she was one of DOC NYC's 40 Under 40 Filmmakers to Watch. Prior to joining IDA she oversaw the US, Canada and Latin America as documentary commissioner and senior producer for Al Jazeera English's flagship documentary strand, Witness. Throughout her career, Poh has sought out and collaborated with filmmakers from a variety of racial, ethnic, socio-economic and religious backgrounds across a range of nationalities. Poh was previously a staff journalist for The New York Times, where she was nominated for a national Emmy Award for Outstanding Interview, and received both a Society of Professional Journalists' Deadline Award and a NPPA award. Before joining the Times, she was an independent filmmaker and journalist based in India for several years. Poh is originally from Penang, Malaysia.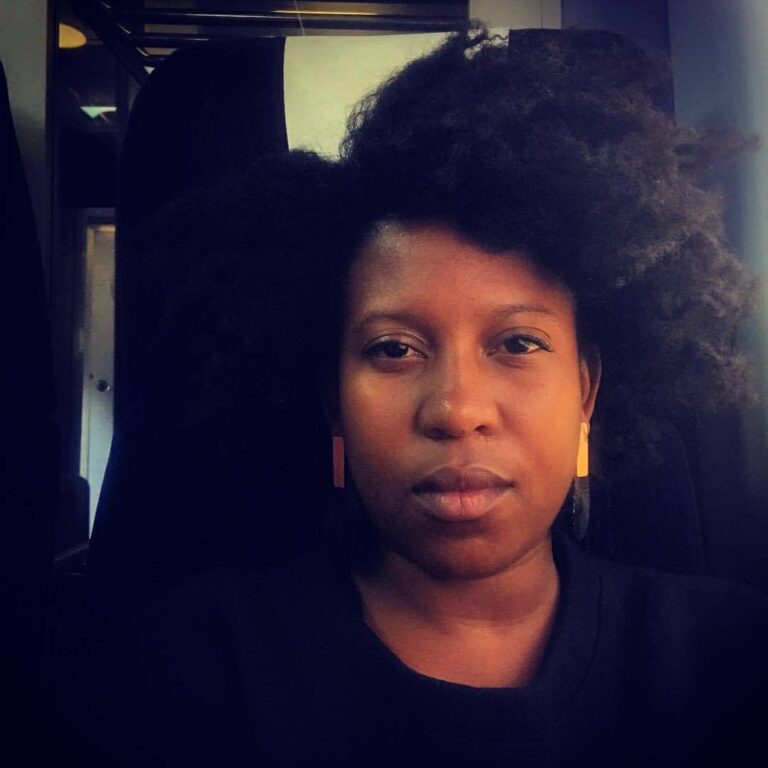 Chloe Walters-Wallace
Chloe Walters-Wallace is a Jamaican creative with a passion for curation, travel, dancehall, and installation art. Currently, she is the Director of Regional Initiatives at Firelight Media, where she oversees the Groundwork Regional Lab and the new HOMEGROWN documentary shorts slate, supporting filmmakers of color in the South, Midwest & US Territories. In 2021 she helmed Firelight's new digital series, HINDSIGHT, which chronicles the cultural shifts and pivotal conversations from the perspective of diverse communities in the American South and Puerto Rico during the unprecedented experience of 2020. This year she also guest-curated the 21′-22′ season for South Arts' Southern Circuit Tour of Independent Filmmakers, and launched The Caribbean Film Academy 2.0 at Third Horizon with co-creator Themba Bhebe. Previously, Chloe led the New Orleans Film Society's Emerging Voices program and launched the Southern Producers Lab. She has worked for the Tribeca Film Institute, Clinica Estetico, Article 19 Films, as well as production companies in New York, London, New Orleans, & Jamaica. Chloe is a 2021 JustFilms Rockwood Fellow, a 2015 Ortique Institute Fellow, and a 2007 Mellon Mays Undergraduate Fellow. She lives between New York and New Orleans and is on the board of Third Horizon.
Past Documentary New Leaders
A&E leads the cultural conversation through high-quality, thought provoking original programming with a unique point of view. Whether it's the network's distinctive brand of award-winning disruptive reality or groundbreaking documentary, A&E always makes entertainment an art.  The A&E website is located at aetv.com.  Follow us on Twitter at twitter.com/aetv and Facebook at facebook.com/AETV.  For more press information and photography please visit us at press.aenetworks.com.