Editing for Documentaries Boot Camp
For information about our Cinematography Boot Camp, please click here!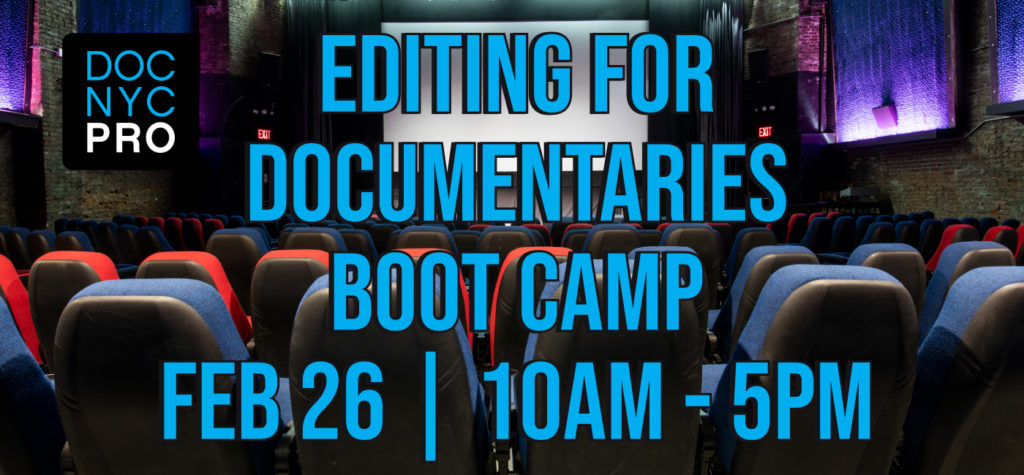 Whether you're a filmmaker, or just a film lover who appreciates documentaries, you might wonder how editors and editing can make a good story into a great film. In this day-long boot camp from IFC Center and DOC NYC PRO, we'll hear from five documentary editors one-on-one with a moderator, sharing stories, clips, and examples from films they've worked on. Ticket price also includes admission to and a free drink at a post-workshop happy hour networking session! The boot camp will take place on Tuesday, February 26th at the IFC Center from 10am – 5pm.
Tickets are on sale for $99 for the full day (or $80 for IFC Center members – please enter your member code to redeem). Seating is limited.
Editing for Documentaries Boot Camp Schedule
10am – 11am  Inventive Approaches
Editor Karen Sim (An Ordinary Crime, The Fourth Estate)

will discuss two disparate and fascinating aspects of her Emmy Award-winning documentary career: working with graphics and animation, and social justice. Moderated by editor

Colin Nusbaum. Co-presented by the Karen Schmeer Film Editing Fellowship.
11am – 12pm  Collaboration in Editing
Collaboration is key. Emmy-nominated Erin Casper (Roll Red Roll) will explain how collaborating with her directors has evolved over her career, and how it's an integral part of the creative process. Moderated by editor Stella Quinn. Co-presented by The Edit Center.
12pm – 1pm  Building Character
Emmy-winning editor Maya Mumma (O.J.: Made in America)

will speak about the process of developing characters and character arcs in interview-driven films (as opposed to cinema vérité). Moderated by editor

Leigh Johnson. Co-presented by the Karen Schmeer Film Editing Fellowship.
2pm – 3pm  Case Study: Free Solo


Award-winning editor

Bob Eisenhardt

has edited over 60 films, including this year's Academy Award nominee

Free Solo.

This panel will explore Bob's approach to editing, with a particular focus on

Free Solo

. Moderated by filmmaker

Vanessa Gould

.
3pm – 4pm  Style and Substance
Award-winning editor Francisco Bello will discuss how to transform a seemingly intimidating range of too many options into a cohesive story, using flourishes and texture through a range of different styles. Moderated by filmmaker Jeremy Workman.
4pm – 5pm Networking Happy Hour
Join fellow attendees and our industry guests for a free drink on the house at a nearby bar and talk about everything you've learned!
BIOS: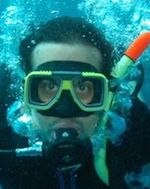 Francisco Bello is is an Oscar and three time Emmy nominee. He shot and produced Salim Baba, a 2008 Best Short Documentary Oscar and 2009 Emmy Nominee. Francisco produced and edited War Don Don, the winner of the Special Jury Prize at the 2010 SXSW Film Festival, for which he was also awarded the inaugural Karen Schmeer Documentary Editing Award and two Emmy nominations. Additional highlights include editing the 2017 SXSW Narrative Grand Jury Prize winning Most Beautiful Island, the Peabody winning Best Kept Secret, and the Best Editing Cinema Eye Honors nominee The Reagan Show. Francisco co-directed Dreaming Against the World, seen at the 2015 Telluride Film Festival. His editorial work will be seen in forthcoming releases from Oscar Nominee Richard Rowley's The Blue Wall and Barbara Kopple's Desert One. He is a member of the Documentary Branch of AMPAS.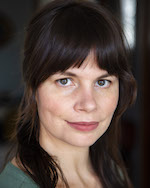 Erin Casper is an Emmy-nominated documentary editor based in New York whose work has been screened and honored at festivals around the world. Her editing credits include Risk, directed by Laura Poitras; American Promise, winner of the 2013 Sundance Special Jury Award, and nominee for three News and Documentary Emmys, including Best Documentary and Outstanding Editing, which she shares with fellow editors Mary Manhardt and Andrew Siwoff. She is also the editor of The Last Season, directed by Sara Dosa, which was a 2015 Independent Spirit Truer than Fiction Award nominee. Outside of her work as an editor, Erin is a frequent panelist and mentor for Sundance, IFP, and True/False filmmaking labs. She was also the first recipient of the Karen Schmeer Film Editing Fellowship and has recently joined the Fellowship as a board member.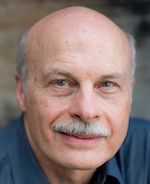 Bob Eisenhardt is an Oscar nominee, two-time American Cinema Editor award winner, and three-time Emmy winner with over sixty films to his credit. Bob edited Free Solo, this year's Oscar nominee and BAFTA award-winner, for which he received the ACE Eddie for Best Editing – Documentary. Other recent films include: Scotty and The Secret History of Hollywood, HBO's Everything Is Copy: Nora Ephron, Scripted and Unscripted, shown at the 2015 New York Film Festival and Primetime Emmy nominee, and Restless Creature: Wendy Whelan, shown at the 2016 New York Film Festival. Meru won the Audience Award at the 2015 Sundance Film Festival, the Cinema Eye Audience Award and was the opening night selection at the Full Frame Film Festival. Other recent films include Wagner's Dream, which received an Emmy nomination for editing, Valentino: The Last Emperor, Dixie Chicks: Shut Up & Sing, and Living Emergency: Stories Of Doctors Without Borders.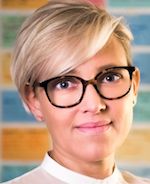 Vanessa Gould is a director, producer and editor based in New York. She directed and produced Obit (Kino Lorber, 2017), which was on several "best films of the year" lists and critically acclaimed by the LA Times, New York Times, TIME, The Nation, NPR, Vogue, BBC and Esquire; and, Between the Folds (PBS, 2010) for which she received a Peabody Award. Gould has also produced for TV and edited shorter form work. She collects music from around the world, and is currently learning how to score music for film.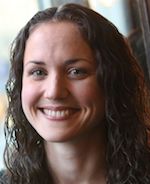 Leigh Johnson is a New York-based film editor and a past recipient of the Karen Schmeer Film Editing Fellowship. She was editor and associate producer on the HBO documentary Dangerous Acts Starring The Unstable Elements of Belarus (dir: Madeleine Sackler), which premiered at the Toronto Film Festival and won an Emmy for Outstanding Arts and Culture Programming. She most recently edited It's A Hard Truth, Ain't It (dir: Madeleine Sackler) and was a consulting editor on United Skates (dir: Tina Brown, Dyana Winkler), two feature documentaries that premiered at the 2018 Tribeca Film Festival and are currently available on HBO. Her other editing credits include various shorts for Adult Swim and The Onion.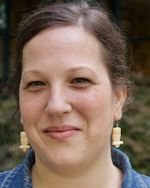 Maya Mumma, ACE, was an editor on the Academy Award winning documentary O.J.: Made in America for which she was honored an ACE Eddie and a Primetime Emmy. She began her career in the edit room of the Academy Award nominated documentary Restrepo and gone on to edit the Emmy nominated films Which Way Is the Front Line From Here (HBO) and Whoopi Goldberg Presents Moms Mabley (HBO), the Peabody Award winning Mr. Dynamite: The Rise of James Brown (HBO), A Journey of a Thousand Miles: Peacekeepers (PBS 2019), Daughters of Destiny (Netflix), and King in the Wilderness (HBO).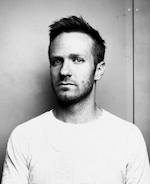 Colin Nusbaum is a film editor whose work has screened at the Sundance Film Festival, Festival De Cannes, Tribeca, SXSW, HotDocs, Sheffield Doc/Fest, DOCNYC, AFI Docs, and many others. Most recently, Colin edited The Unafraid, a film about DACA recipient activists that won the Kathleen Bryan Edwards Award for Human Rights at Full Frame Film Festival. Colin's other credits include An Inconvenient Sequel: Truth to Power, the short documentary The Many Sad Fates of Mr. Toledano and Tough Love. In 2014, Colin was also awarded the prestigious Karen Schmeer Film Editing Fellowship for his work as an emerging documentary editor. Colin lives, works, bicycles around, and practices Aikido in Brooklyn, New York.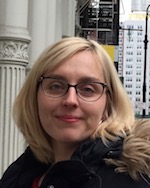 Stella Quinn is an Edit Center alum and editor and has been working in the film and television industry for almost ten years. She is currently completing work on the documentary film Good Ol' Girl, a film about women cattle ranchers in Texas, for director/producer Sarah Brennan Kolb. Stella also served as associate editor on Who We Are Now, starring Julianne Nicholson, Emma Roberts, and Zachary Quinto, which premiered at the 2017 Toronto Film Festival. In 2016, she worked as the assistant editor on Alex Shebanow's Fail State, which premiered at DOCNYC and is currently available on Starz. Prior to entering the world of post-production, she worked in the art department on various network television shows including Law & Order: SVU.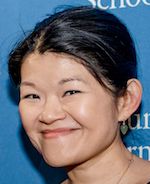 Karen K. H. Sim began her documentary filmmaking career as an editor on Maro Chermayeff's Juilliard, a 2-hour special for the PBS series American Masters. She then further honed her skills in storytelling by working with Frontline producer/director Ofra Bikel, editing a number of her films, including the Emmy Award-winning An Ordinary Crime.  Since then, she has contributed to many documentary projects, playing the role of writer, producer and editor.  Among them, Back on Board:  Greg Louganis,  Nothing Left Unsaid:  Gloria Vanderbilt and Anderson Cooper, The Beatles: Eight Days a Week, and Daughters of Destiny.  In 2014, Sim won the Sundance Film Festival Documentary Editing Award for Watchers of the Sky.  In 2018, she was one of the editors on Liz Garbus's The Fourth Estate which premiered at the Tribeca Film Festival as the closing night feature.  Most recently, she edited two episodes of One Dollar, a television series directed by Craig Zobel, currently streaming on CBS All Access.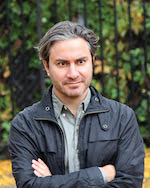 Jeremy Workman's highly-acclaimed documentary The World Before Your Feet (Greenwich Entertainment) is currently in theaters in the US and Canada. His previous documentary Magical Universe (IFC Films) was an LA Times and Village Voice Critic's Pick when it was released in 2014.  His documentary Who Is Henry Jaglom? (First Run Features) won several film festival awards and premiered on the PBS series POV. Additionally, Jeremy is widely known in the industry as the Creative Director of Wheelhouse Creative, a boutique movie marketing and trailer company that caters to indies and documentaries.