Cinematography for Documentaries Boot Camp
Tuesday, March 12 @ IFC Center | 10am - 5pm
February 27, 2019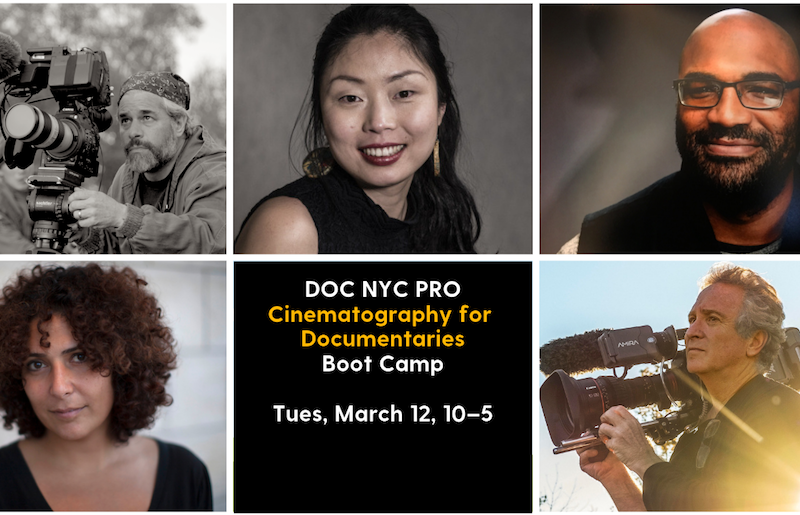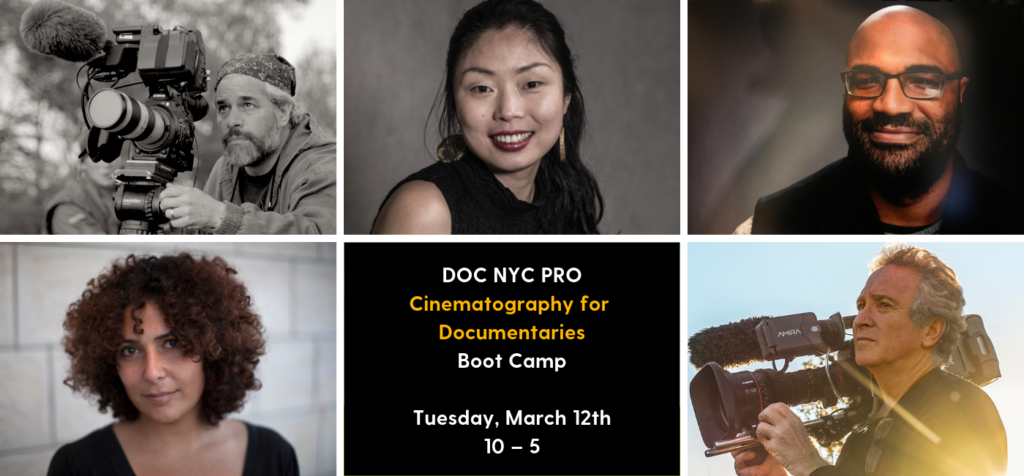 Documentary cinematographers shape the style and tone of a film; they know how to adapt at a moment's notice, and how to incorporate the latest technological developments into their production. In this day-long boot camp from IFC Center and DOC NYC PRO, we'll hear from five documentary cinematographers one-on-one with a moderator, sharing best practices, clips and examples from films they've worked on. Ticket price also includes admission to and a free drink at a post-workshop happy hour networking session co-presented by Adorama. 
Tickets are on sale for $99 for the full day (or $80 for IFC Center members – please enter your member code to redeem). Seating is limited.
Cinematography for Documentaries Boot Camp Schedule
10AM-11AM COMPELLING IMAGES
Academy Award®-winning filmmaker Ross Kaufman will share his insights on how to tell a truthful story with eye-catching images, while not exploiting subjects. Moderated by Doug Block (The D-Word).
11AM-12PM VISUALIZING THE ABSTRACT
What do you show to an audience when you're trying to show the invisible? From schizophrenia to surveillance, filmmaker Nanfu Wang has had to overcome creative challenges in order to make visually compelling images out of ideas our eyes can't see – learn from her how to visualize the abstract. Moderated by Thom Powers (Founding Artistic Director, DOC NYC).
12PM-1PM TECHNIQUE AS ART
Quenell Jones

(

Hustler's Convention, Get Out)

has used a variety of techniques and styles in his diverse career. He'll speak in this workshop about

how lens choices can help influence the story and how handheld or tableau framing can help create style, while using excerpts of his work as examples. Moderated by producer Daryl Sledge.
2PM-3PM ADAPTIVE SHOOTING
What happens when the story you're shooting changes? Learn from award-winning documentary shooter Amber Fares about how to be adaptable behind the camera. Moderated by Judith Helfand
3PM-4PM CINEMA VERITE
The many works in Bob Richman's

long career (

An Inconvenient Truth, Waiting for Superman)

have one thing in common – his vérité style. Learn from Bob what

that style means and how it's changed and evolved over the years. Moderated by producer/filmmaker Hugo Perez.
4pm – 5pm NETWORKING HAPPY HOUR
Join fellow attendees and our industry guests for a free drink on the house at a nearby bar and talk about everything you've learned! Co-presented by Adorama.

BIOS: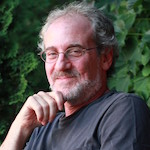 Doug Block is an internationally acclaimed documentary director/producer/cameraman.  His credits as director include: 112 Weddings, The Kids Grow Up, 51 Birch Street, The Heck With Hollywood! and Home Page, which will have a 20th anniversary re-release in April via Passion River Films. Apart from his own films, producing credits include Silverlake Life, Jupiter's Wife, A Walk Into the Sea, The Edge of Dreaming, Resurrect Dead: The Mystery of the Toynbee Tiles and the current Futures Past. Block is also the founder of The D-Word (www.d-word.com), an online discussion forum for documentary professionals worldwide.
Amber Fares is an award-winning documentary director. producer and cinematographer. Her recent projects include America Inside Out with Katie Couric (National Geographic 2018, Senior Producer/Cinematographer), the narrative series Transparent (Amazon 2017, Associate Producer) and the documentary feature The Judge (TIFF 2017, Cinematographer/Co-Producer). She also Directed, Produced and filmed the Sundance Institute supported Speed Sisters (Hot Docs 2015, Netflix). Amber's films have won numerous awards and have played in film festivals around the world, including TIFF, Sheffield, Hot Docs, IDFA, CPH:Dox and DOC NYC. Her work has been featured on Netflix, CNN, Al Jazeera, ALLURE, Amazon, Hulu, PBS, and National Geographic.  Amber was a 2014 Sundance Institute Edit and Story Lab Fellow, 2014 Sundance Catalyst fellow, and is currently a Sundance Momentum Fellow.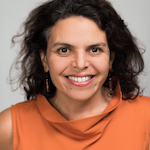 Judith Helfand is an NYC-based, Peabody Award-winning documentary director. Her films have premiered at Sundance and been nationally broadcast on PBS (POV), HBO and The Sundance Channel. Blue Vinyl received the Sundance Excellence Award in Cinematography and two Emmy nominations and its prequel, A Healthy Baby Girl, which won a Peabody. Helfand is as much a maker as she is a field-builder and an educator. She has taught documentary filmmaking at NYU, The New School and UW-Madison, is a renowned "pitch" trainer and co-founded two critical organizations — Working Films and Chicken & Egg Pictures — both of which have helped shape the non-fiction field. As Creative Director of Chicken & Egg Pictures Helfand designed and led the mentorship programs, served as a Producer on the Oscar-nominated, Dupont-winning short, The Barber of Birmingham, and more recently transitioned to Senior Creative Consultant to devote more time to her own filmmaking practice. In 2007, Helfand received a United States Artist Fellowship, one of 50 awarded annually to "America's finest living artists." In 2016 she was invited to join the Academy of Motion Picture Arts and Sciences. The world premiere of her most recent film was at DOC NYC 2018, Cooked: Survival by Zip Code, a feature documentary about extreme heat, the politics of disaster and survival by zip code. She is in post-production on Love & Stuff, an intergenerational love story about mourning her mother and becoming a "new old mom" at the very same time.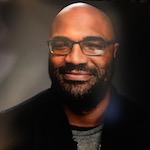 Quenell Jones, SOC has an undergraduate degree from the School of Visual Arts in narrative cinematography and a Masters degree in documentary cinematography from the University of Salford in Manchester, England. Jones has photographed the underground classic Public Discourse, a film about the birth of Street Art that has screened internationally and is now part of University libraries, the internationally acclaimed film featured on ESPN, Joe Frazier: When the Smoke Clears, an autobiographical documentary journey about the late boxing champion Joe Frazier, as well as My Brooklyn, a feature documentary examining the social impact of gentrification that was featured on PBS, and Hustler's Convention, a film that explores the origins of rap featuring the grandfather of rap Jalal Mansur Nuriddin, founding member of the Last Poets that was recently featured on Starz Network. Jones is also a member of the International Cinematographers Guild, Local 600 and The Society of Camera Operators (SOC). He has worked as camera operator on feature films such as Custody, featuring the Emmy award-winner Viola Davis; Breaking Brooklyn featuring the Academy award-winner Louis Gossett Jr.; the Oscar-winning film Get Out, working with director Jordan Peele; and The First Purge, working with director Gerard McMurray.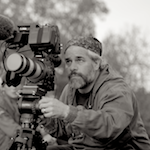 Ross Kauffman is the Academy Award®-winning filmmaker of the documentary Born Into Brothels.  In 2014, Kaufman (with Katy Chevigny) directed E-Team, a Netflix Original documentary about four intrepid human rights investigators. The film debuted at The Sundance Film Festival and garnered Kauffman the Best Cinematography Award for a Documentary Feature. His latest documentary, Tigerland, premiered at the 2019 Sundance Film Festival. Ross also directed Fire with Fire, a 3-minute short documentary film about an oncology unit at the University of Pennsylvania as they attempt to develop a cure for leukemia using a disabled form of the HIV virus.  The film went viral, collecting over 20 million hits, and has helped raise millions of dollars for cancer research. Ross co-founded and serves as Creative Director of Fictionless, a media company based in New York City.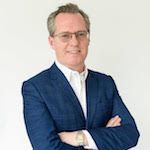 Thom Powers has been called "a kingmaker for documentaries" by The New York Times. He has long held positions as a documentary programmer at the Miami Film Festival and the Toronto International Film Festival. He is the founding artistic director of America's largest documentary festival DOC NYC. He hosts two podcasts: Pure Nonfiction, interviewing documentary filmmakers, and WNYC's Documentary of the Week. He spent ten years as a director and producer on projects for HBO, PBS and other outlets. He teaches in the MFA Social Documentary program at the School of Visual Arts and previously at New York University.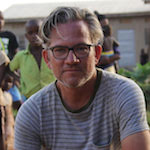 Hugo Perez is Producer and Director of the feature documentaries Neither Memory Nor Magic narrated by Patricia Clarkson and Viggo Mortensen, and Summer Sun Winter Moon.  Perez recently served as Executive Producer of Rodrigo Reyes feature documentary Purgatorio, and David Felix Sutcliffe's documentary Adama. Currently, Perez is co-directing the feature documentary Lights Camera Uganda with Cathryne Czubek, and directing Omara: The Last Diva, a feature documentary about Cuban legend Omara Portuondo. He is the recipient of the Estela Award for Documentary Filmmaking presented by NALIP as well as the Rockefeller Foundation/Tribeca Film Institute Emerging Artist Fellowship.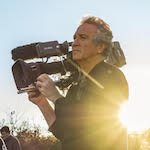 Bob Richman began his film career working with vérité pioneers Albert and David Maysles, transitioning from production assistant to camera assistant, then operator. Finally, he made the leap to director of photography on the Maysles' Umbrellas, which chronicled the artist Christo's installation of three thousand umbrellas north of Los Angeles and Tokyo. Today, Richman is an Emmy-nominated and Sundance award-winning cinematographer on almost a hundred documentaries including: Davis Guggenheim's An Inconvenient Truth and Waiting For Superman, Nathaniel Kahn's My Architect and The Price of Everything, Joe Berlinger and Bruce Sinofsky's Paradise Lost 1, 2 & 3 and Metallica: Some Kind of Monster, RJ Cutler's The September Issue, Oprah's Master Class, Sundance Channel's Iconoclasts and Netflix's Bobby Kennedy for President. His directorial debut, Ahead of Time, a feature length documentary chronicling the life of journalist and photojournalist Ruth Gruber, premiered at the 2010 Toronto Film Festival and went on to win best documentary at the Berkshire International Film Festival, the Miami Jewish Film Festival, the Denver Jewish Film Festival and the Palm Beach Jewish Film Festival and, after a limited theatrical release, was aired on Showtime. In 2018 Richman directed an episode of 7 Days Out, a Netflix original series, and a short film for the Metropolitan Opera featuring the new music director, Yannick NezerSanguin.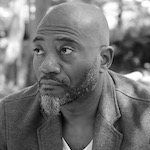 Daryl Sledge is a film, television,theatre and web content producer living in Brooklyn. He has worked on over 100 film and television projects and was responsible for bringing Rain Pryor to New York City, where he produced her Off Broadway Show Fried Chicken and Latkes. Daryl is the producer of the Saatchi & Saatchi Achievement in Film Award-winning documentary That Daughter's Crazy, which has premiered in many U.S. cities, and made its European premiere in London during the Summer of 2015. He's also the producer of the HBO Best Short Film 2nd Life, written and directed by Jake Alexander McAfee, which features the actor Doug E Doug. Daryl, along with Rhymes Over Beats, produced the Poet and Recording Artist Ursula Rucker's One Woman Project in the Fall Of 2017. He produces Live Concerts at The Cutting Room in NYC and is developing an online episodic program. Daryl attended Johnson C. Smith University, where he majored in English.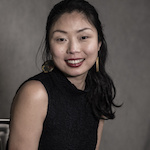 Nanfu Wang is a Chinese filmmaker based in New York City. She directed, produced, filmed, and edited feature documentaries Hooligan Sparrow (Sundance 2016, shortlisted for the 2017 Academy Award for Best Documentary feature), I Am Another You (SXSW 2017, Special Jury Prize winner), and One Child Nation (Sundance 2019, Grand Jury Prize Winner). Wang has won over twenty awards, including a Peabody Award, a Cinema Eye Honor, a George Polk Award, an IDA award, and an Independent Spirit Award. Wang teaches editing at the School of Visual Arts as well as cinematography at New York University.
Co-presented by Adorama.