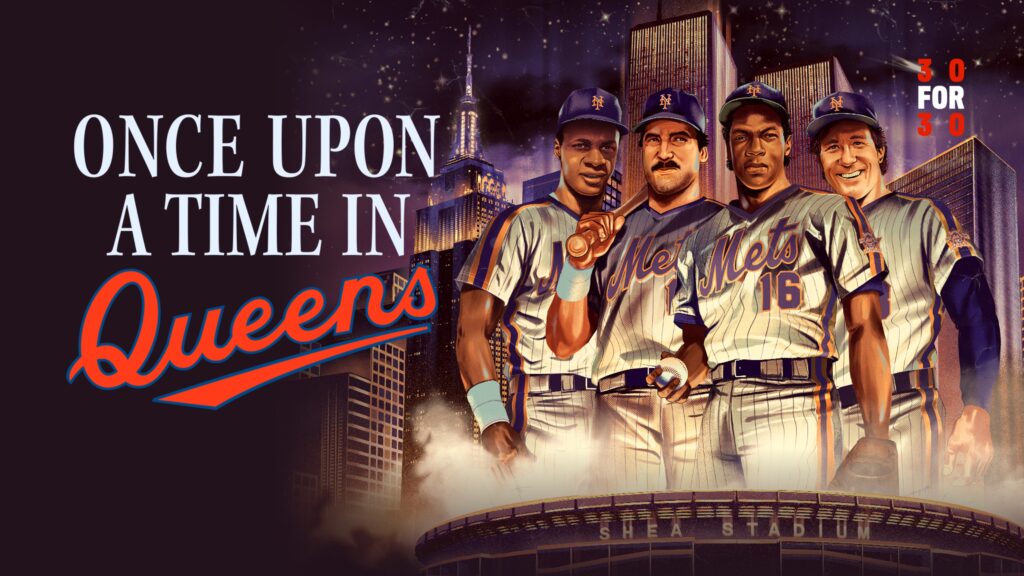 Screened Friday, May 27 at 12pm ET – Saturday, May 28 at 11:59pm ET.
Episodes 2 & 4
Screening was followed by an exclusive recorded conversation with Director Nick Davis.
ONLINE SCREENING They were one of the most dominating, infamous, magical teams of all time. A team that as much as any in memory, captured the spirit and the ethos of the time and city in which they played. Ultimately, the 1986 Mets were an unforgettable story, one told in colorful, entertaining, and unvarnished fashion in the four-part 30 for 30 documentary series from ESPN Films, Once Upon a Time in Queens. Running time: 50 minutes.
This online screening was available in the United States and US Territories.
Closed Captions are available for the conversation.
Twitter: @30for30
Facebook: /30for30
Instagram: @30for30
This screening is co-presented by: