All festival guests & staff (ages 12 and older) are required to show proof they are fully vaccinated against COVID-19 (14 days past the final dose of the vaccine authorized for emergency use by the FDA or WHO), along with a photo ID in the same name, to attend DOC NYC screenings & events.

Per NYC's rules, children under 12 are welcome to attend DOC NYC events at IFC Center and Cinepolis as long as they wear a face mask. However, unvaccinated children under 12 must meet additional requirements to attend DOC NYC events at SVA Theatre due to SVA's rules (which can be reviewed here). To attend a screening at SVA, unvaccinated children under 12 must provide either a negative COVID-19 PCR test taken within 72 hours of the event, or a negative COVID-19 rapid antigen test taken within 6 hours of the event.
In accordance with current New York City regulations (FAQ), the following will be accepted for proof of vaccination:
If you have purchased a ticket but are unable to provide proof of vaccination, please contact us at ticketing@docnyc.net. We'll be happy to provide a refund.
The following health and safety protocols are also currently in effect:
DOC NYC staff are required to wear masks.
Guests are required to wear a mask while inside, except while eating, drinking or speaking on-stage as part of a festival screening or panel event. If you've forgotten your mask, we'll be happy to provide you with one.
Electronic ticketing and easy entry – Online ticket purchasers can skip the box office and get their Print-At-Home, mobile or Apply Wallet / Google Pay ticket scanned for entry.
All venues are equipped with hand sanitizing stations throughout the building.
Select festival events may have additional attendance requirements for health and safety. Any additional requirements will be included with individual event details.
We're excited to come together to celebrate the year in documentary film at the 2021 Visionaries Tribute & Filmmakers Party. We want everyone to feel safe and comfortable, so we will be implementing extra health & safety protocols for these two in-persons events. In addition to following NYC's 'Key to NYC Pass' policy, which requires each attendee to provide both proof of vaccination and matching photo ID, we will require all guests at Visionaries Tribute and Filmmakers Party to provide written or digital proof of a negative test (both PCR & Rapid Antigen tests are acceptable) from the 72 hours prior to the event.
Free testing for COVID-19 is widely available throughout NYC. Check NYC's list of locations, or you can go to a MedRite or LabQ location.
Note that self-administered/at-home testing kits which do not provide an official written or digital medical record, produced by a third-party and including date & time of test, are not acceptable as proof of negative test.
We recommend all guests factor in a little extra time before the screening for the proof of vaccine & ID check process.

Select films will also be available to screen online for the 2021 festival. Additionally, we encourage you to check out DOC NYC PRO's archived 2020 & 2021 online classes about all aspects of documentary making.
If you have any questions, please email CovidCoordinator@docnyc.net.
We look forward to seeing you at the movies!
– The DOC NYC Team
DOC NYC's Official Health Partner: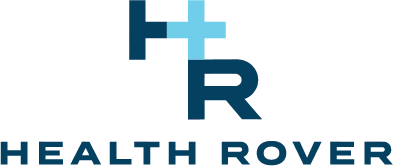 Last updated: November 9, 2021