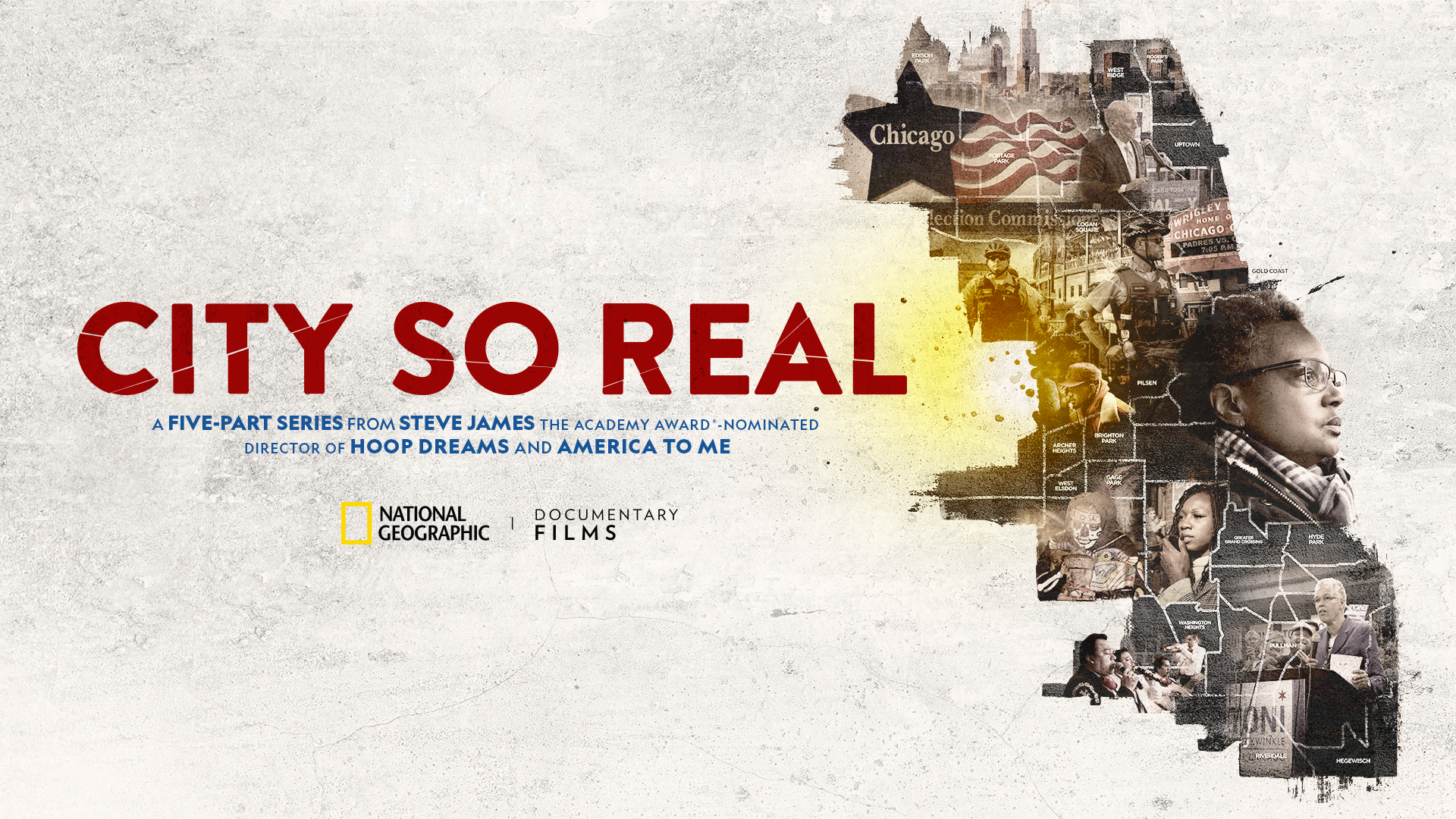 The screening was followed by an exclusive recorded conversation with director/producer/cinematographer/editor Steve James and producer/sound recordist Zak Piper. Click here to view.
ONLINE SCREENING In City So Real, Oscar®-nominated documentarian Steve James (Hoop Dreams) delivers a fascinating portrait of Chicago, a quintessential American city. The series begins in mid-summer 2018, as Mayor Rahm Emanuel, embroiled in accusations of a cover-up related to the police shooting of an African American teenager, shocks the city by announcing he won't seek reelection.

An unprecedented 21 candidates emerge to engage in a battle for a chance to shape Chicago's future. The series' finale picks up a year after the election in 2020, as the city grapples with the COVID-19 pandemic and the social upheaval following the death of George Floyd. Total running time: 60 minutes.
This online screening is available in the United States, US Territories and Canada.
Closed Captions are available for the conversation.
Website: www.citysoreal.film
Instagram: @NatGeoTV
Twitter: @NatGeoTV
Facebook: /NatGeoTV
This screening is co-presented by: