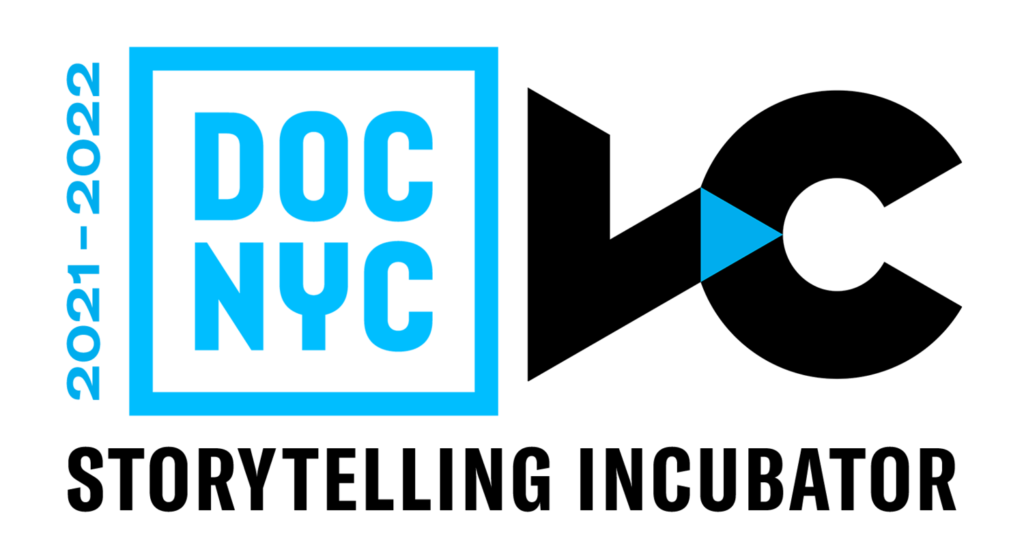 The DOC NYC x VC Storytelling Incubator is a new initiative from DOC NYC and the Video Consortium. It connects emerging documentary filmmakers with underrepresented perspectives to established industry figures who provide hands-on creative consultation and professional guidance through a unique annual mentorship program.
Following an open call for applications, the Video Consortium's Development Advisory Council, in collaboration with DOC NYC, reviews promising work-in-progress documentaries from rising documentarians and pairs them with established industry creators who complement their project's needs. The cohort is announced in the lead-up to DOC NYC's annual November festival.
Running from January through July, the mentorship provides a forum for mentors to provide feedback on each mentee's work-in-progress nonfiction film, offering advice and insight on story, creative process, and funding and distribution potential over the course of six meetings. In addition to one-on-one mentorship support, the program participants also receive an opportunity to participate in master classes, closed community discussions, and intimate happy hours during the program. The Incubator concludes in July, with a festive screening and final gathering.
As Incubator participants, mentees also receive free access to DOC NYC's year-round online program of educational events; access to its 8-day professional conference, DOC NYC PRO, and waived submission fees to its Only In New York industry networking program for works-in-progress.
Mentees: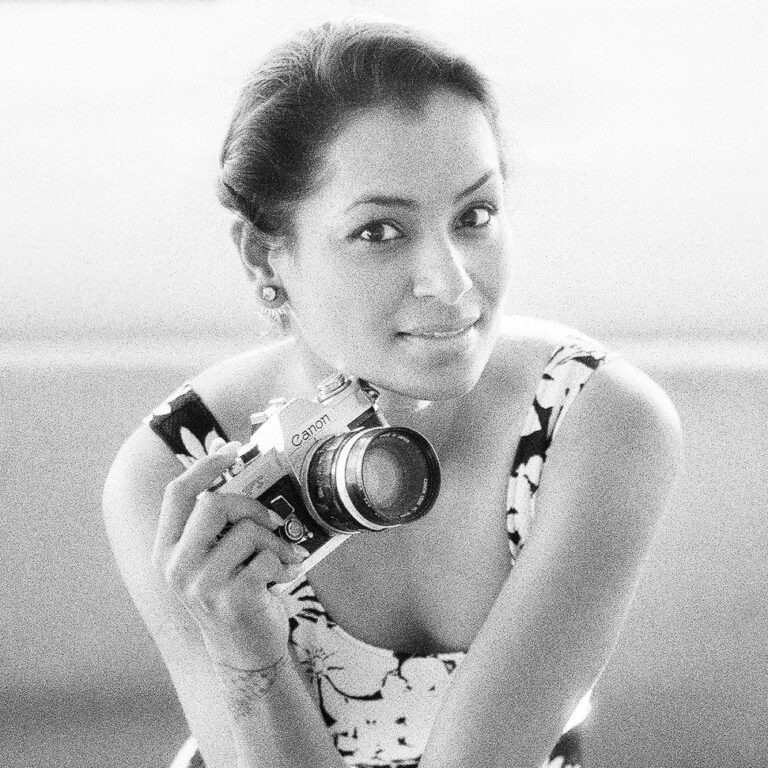 A.K. Sandhu
A.K. Sandhu employs documentary filmmaking and photography to revive absent narratives that have been buried or suppressed. Her work crosses into experimental docu-hybrid modes of storytelling, probing themes such as race, class, spirituality, and cross-cultural solidarity. Inspired by her father's family photographs, A.K. exited a career in finance to pursue her love for visual storytelling. As an inaugural fellow in Re-Present Media's film fellowship (2019-2021), A.K. is making a short documentary, For Love and Legacy, about the first sculpture that honors the Black Panther Party.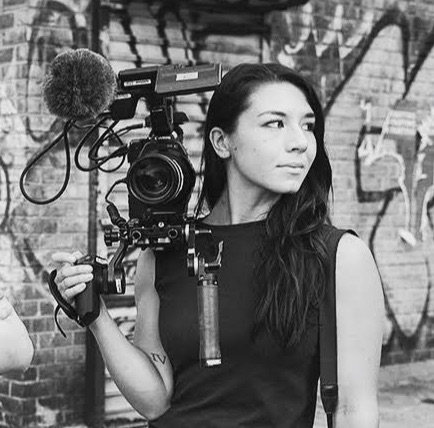 Michelle Leung
Michelle Leung is a video journalist and producer. She spent the first five years of her career producing short form documentaries at Vice, where she focused on issues like gender, immigration and racial equality. She is currently producing and directing for the Emmy award-winning show Axios on HBO.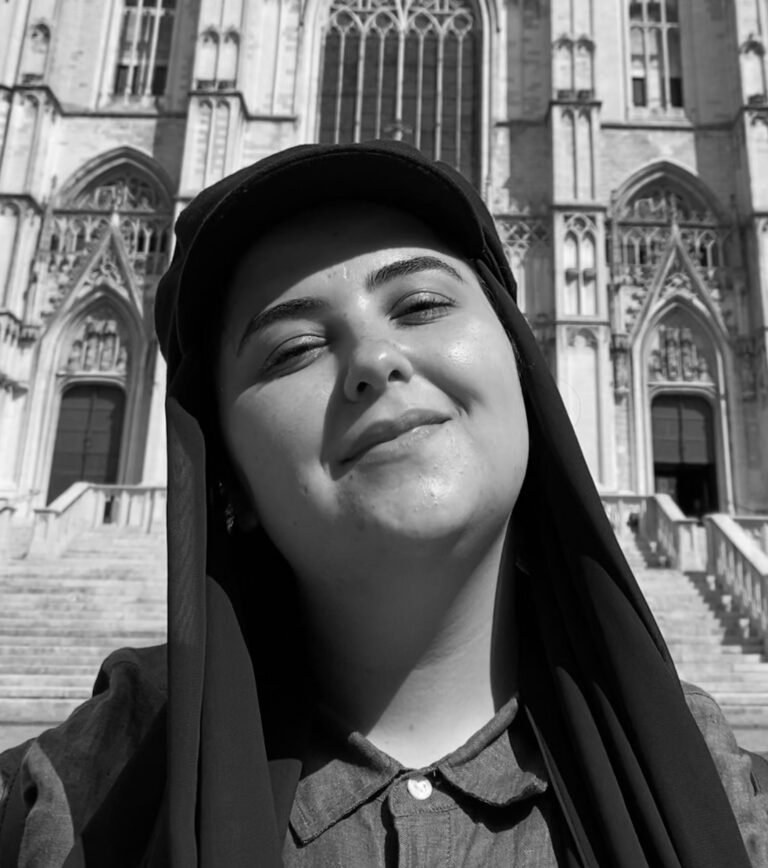 Nada Bedair
Nada Bedair is an award-winning Egyptian filmmaker and a 2nd Year graduate film student at New York University – Tisch School of the Arts. Her work was featured in various film festivals and museums including Clermont-Ferrand International Short Film Festival, New York International Children's film Festival and Institut du Monde Arabe in France. She is passionate about social justice, particularly gender and racial equality. She aspires to empower women-of-color by portraying strong female characters through her work as a filmmaker and a museum curator. Nada recently obtained an MA in museum and gallery practices from University College London; in addition to her passion for film, she is also interested in the integration of film within museum spaces.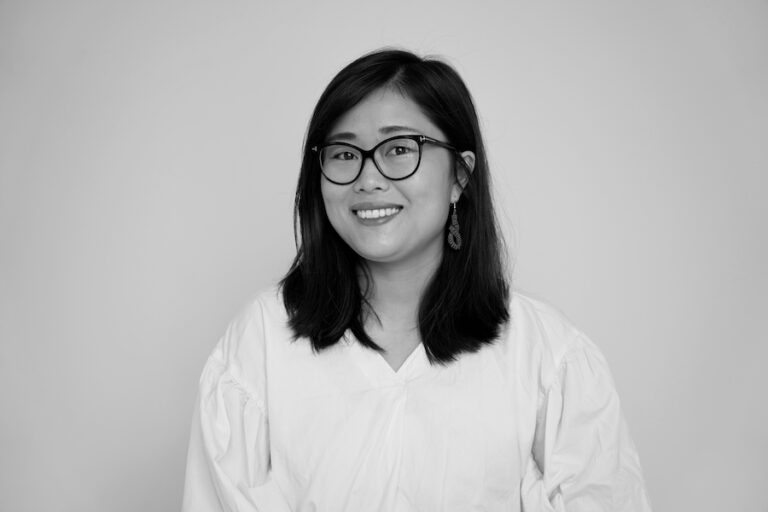 Xinyan Yu
Xinyan Yu is a journalist and filmmaker based in Washington, DC. She has been producing, filming and editing news features and short documentaries at international media outlets for nearly a decade. Her 23-min BBC documentary China's Science Revolution won the 2015 BBC Storytelling Fund and was Highly Commended for Excellent Online Production at the 2016 AIB Awards. Her short film for South China Morning Post, Fighting Fentanyl: the Drug from China Destroying American Lives won the Gold Prize for Best Use of Online Video at the 2019 WAN-IFRA Asian Digital Media Awards. Made in Ethiopia is her feature documentary debut.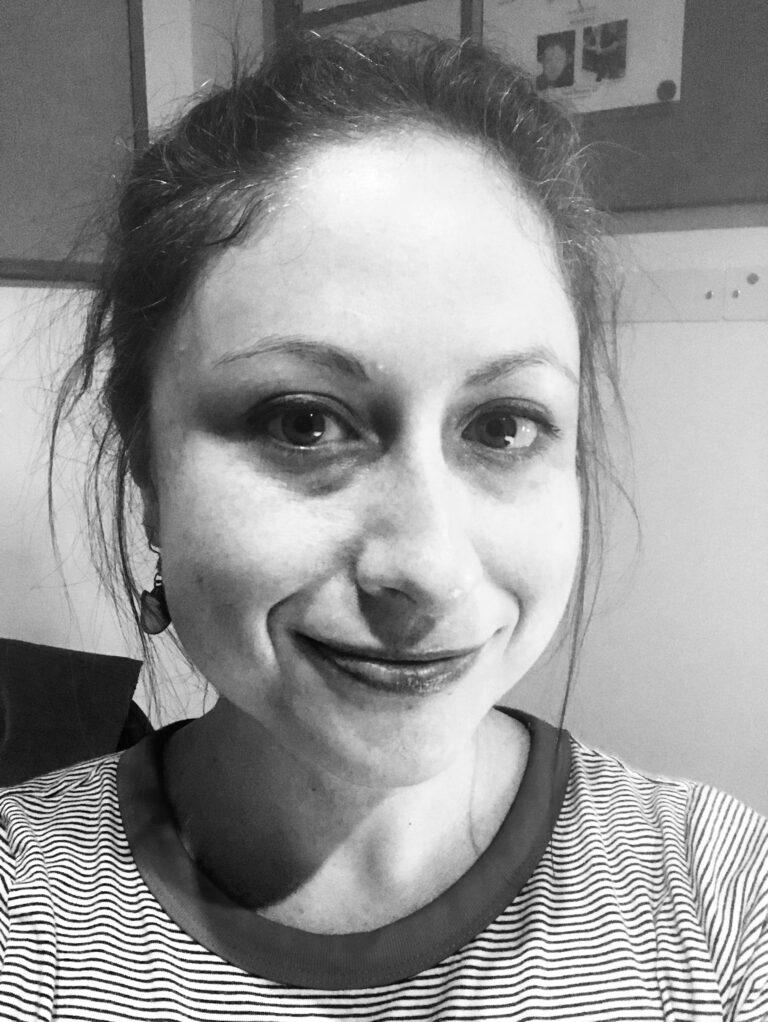 Jessamyn Ansary
Producer (Lee Fields: Faithful Man)
Jessamyn Ansary is a writer/producer for major networks and streaming services, including: Hulu, HBO, National Geographic, Travel Channel, Food Network, and many others. She was part of the producing team on the Emmy-nominated 2014 documentary Escape Fire, and the 2012 HBO documentary, Americans in Bed. She's currently a script writer for the long-running Oxygen true crime series Snapped. Recently, she co-produced an upcoming feature true crime documentary for Hulu, was the casting director for an upcoming HBO Max dating series, and produced a series of short branded documentaries for eBay. Lee Fields: Faithful Man is her first feature film.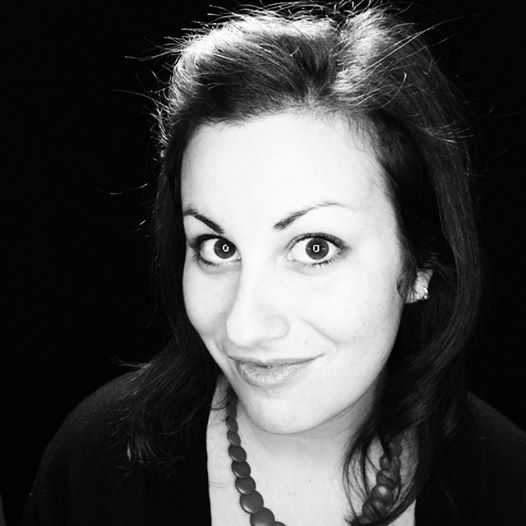 Joyce Mishaan
Director (Lee Fields: Faithful Man)
Joyce Mishaan is a director and Executive Producer of mostly unscripted content for major TV networks, including TLC, Discovery+, Food Network and more. She's the Executive Producer of two new Food Network series – Ciao House and Me or the Menu – and a video producer for the 2022 MAKERS conference. She is the producer and Co-EP of Brooklynification, a scripted digital comedy series about gentrification in Brooklyn. Her documentary work includes producing three short films on climate change for former Vice President Al Gore's 24 Hours of Reality broadcast. Lee Fields: Faithful Man is her directorial debut on a feature documentary.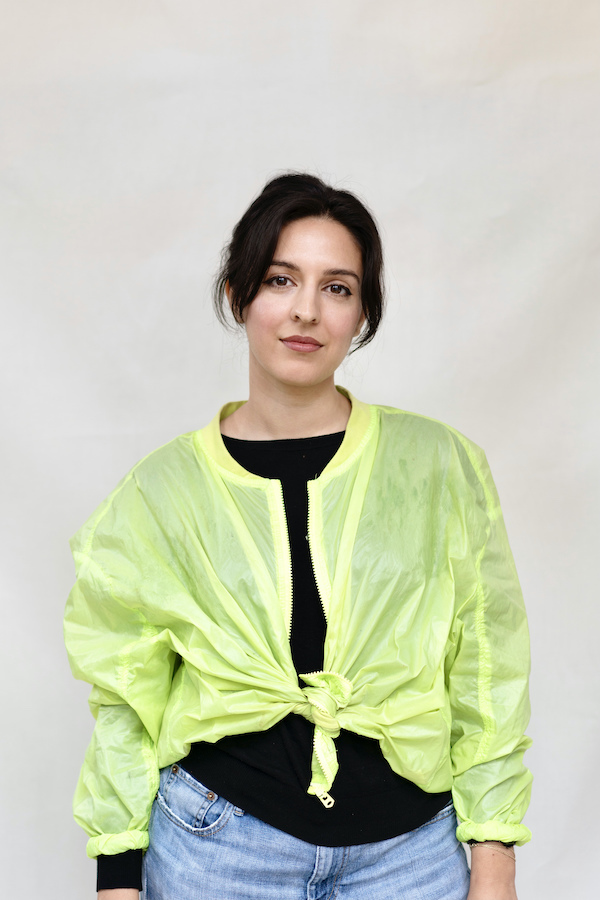 Khaula Malik
Khaula Malik is an award-winning filmmaker and artist based between Detroit and New York City. Most recently, Khaula was selected for the 2020 Tribeca CHANEL Through Her Lens program and the Cine Qua Non Revisions Lab. Her short film How The Air Feels premiered at AFI Docs, won the National Board of Review Student Award, and won the Special Jury Award at the Sharjah Film Platform. Khaula received the South Asian Arts Resiliency Fund grant for her latest short; has served on the review committee for the Peabody Awards and the IFP/Gotham Documentary Lab; was a fellow in the 2018 Hot Springs Emerging Filmmaker program; and was an artist-in-residence at Governor's Island. Khaula's work has been featured on Netflix, The New York Times, and Sight & Sound.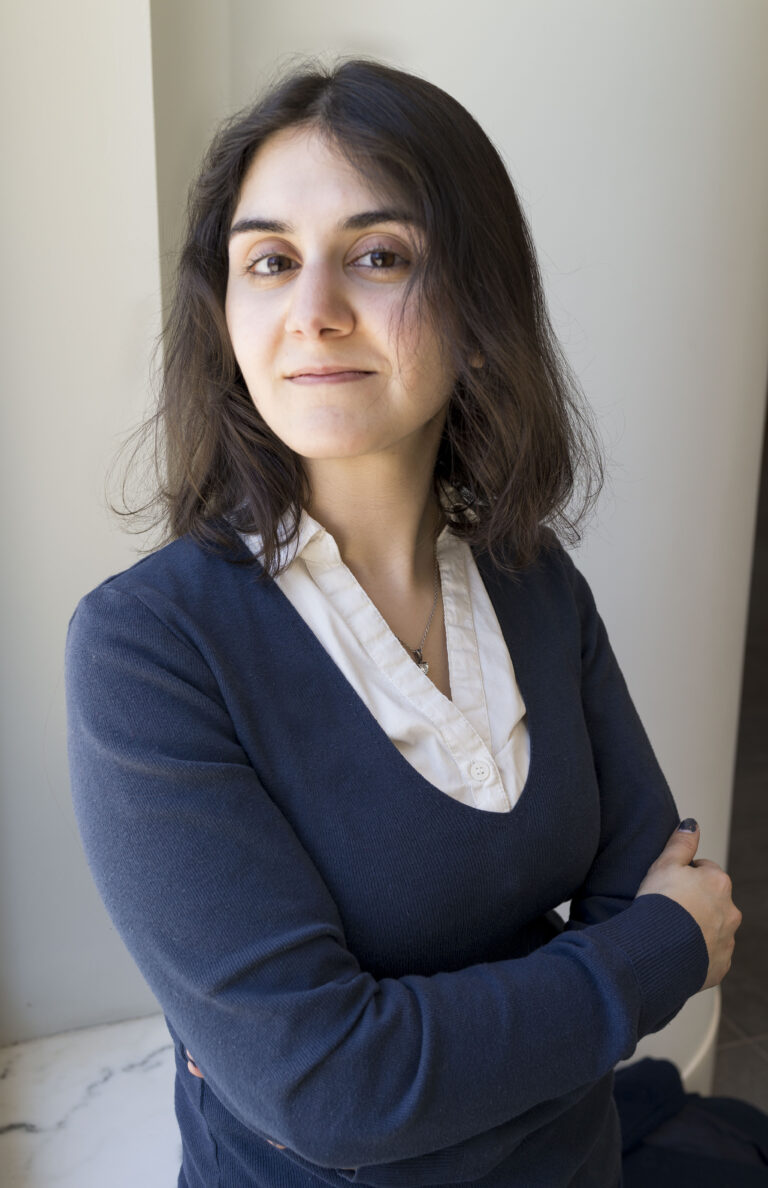 Loulwa Khoury
Loulwa Khoury is a New York-based film editor and filmmaker who was born and raised in Beirut. She most recently edited her first award-nominated feature documentary Paradise Without People (2019). Her other work includes award-winning documentaries City of Ghosts (2017) and It Will Be Chaos (2018), White Sauce Hot Sauce (2018), The Joneses (2016) and Look At Us Now, Mother (2015) and has recently been working on Dusty and Stones, Traces of Homes as an editor as well as directing her first feature documentary, We Never Left. She was also one of the mentees of the Karen Schmeer Editing Fellowship Diversity Program of the year 2019-2020, as well as a fellow in the Sundance Co//ab Art of Editing Fellowship.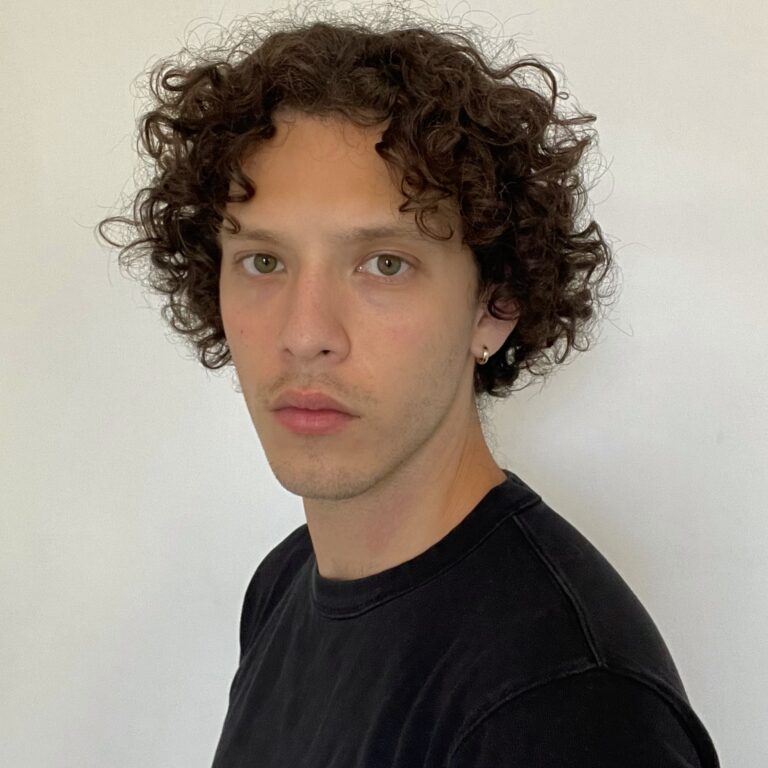 Ludwig Hurtado
Ludwig Hurtado is a multimedia journalist, writer and filmmaker from Los Angeles, currently living in New York. He's produced episodes of NBC's Dateline and directed multiple award-winning digital documentary shorts for NBC News. His reporting has been featured in the The New York Times, New York Magazine, The Nation, Rolling Stone, Vice, and other publications. His interest areas include homelessness, gentrification, food justice, incarceration, and immigration.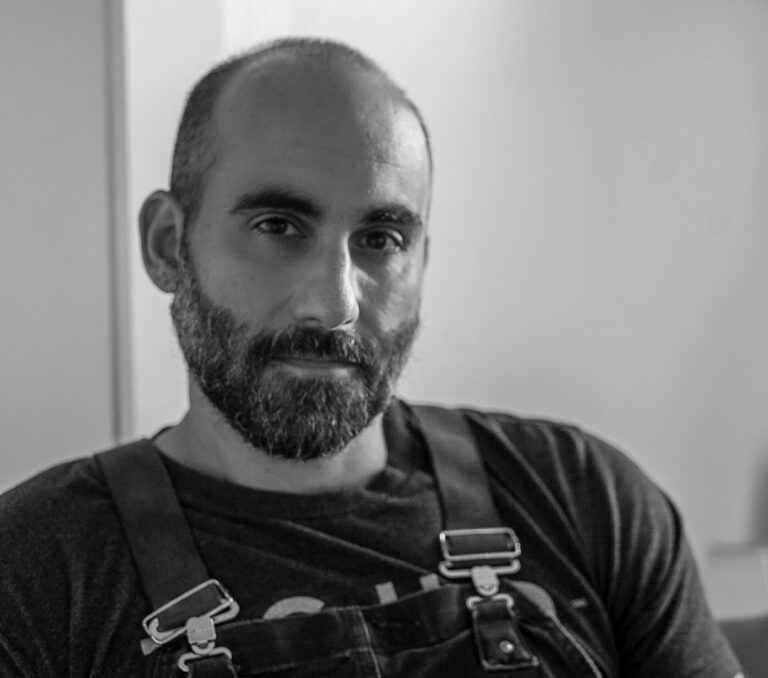 Andy Sarjahani
Andy Sarjahani is an Iranian-American documentary filmmaker and cinematographer raised in the Ozarks of Arkansas. He is interested in people, our relationship to place and how that shapes our worldview. He has a Masters of Science in Sustainable Agriculture and Food Systems from Montana State University and left his career in academia in 2012 to tell stories with a camera. He worked on the critically acclaimed documentary Tower (2016) and his work has been featured in Vice, WORLD Channel, Outside, Rock & Ice, Big Sky Documentary Film Festival, and numerous other festivals and universities.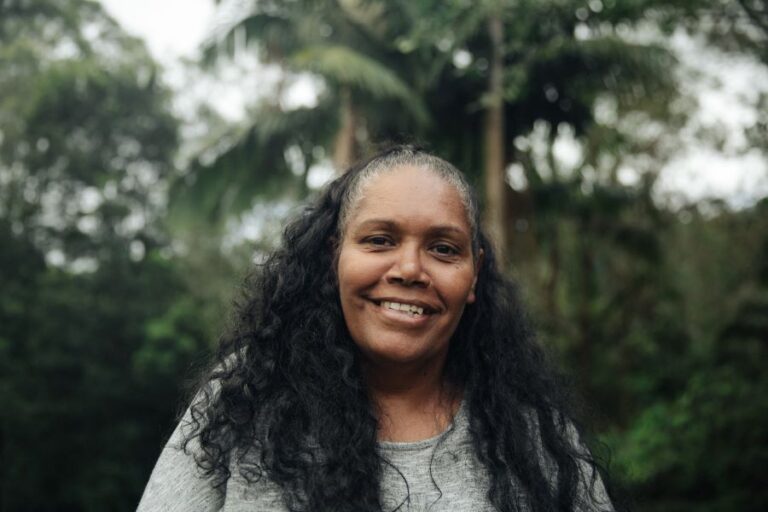 Brenda Matthews
Brenda Matthews is a proud Wiradjuri woman living with her husband Mark in Bundjalung country, Queensland. Brenda is an emerging director, making her feature-film debut with The Last Daughter, a documentary about Brenda's life. As part of her journey, Brenda penned her first book, also titled The Last Daughter, which she's currently editing with Text Publishing.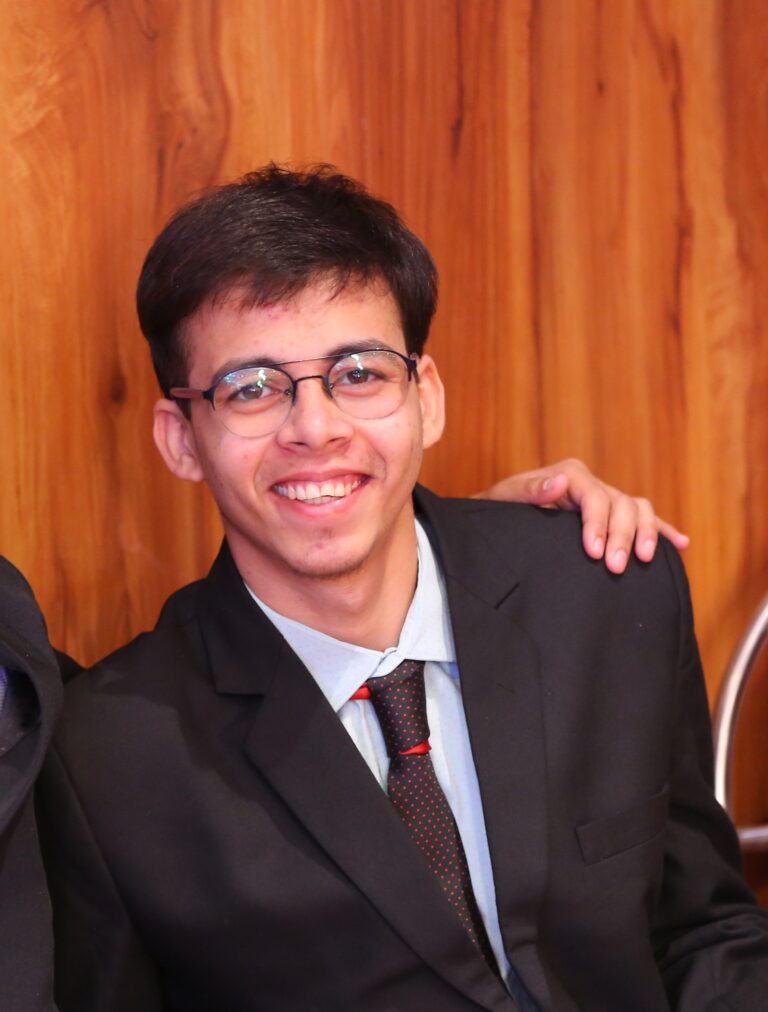 Divya Kharnare
Divya Kharnare has worked for YouTube channels as a writer and director for three years and has represented India at the Thailand International Film Destination Festival 2019 as a writer, director and editor. He is currently working on two feature-length documentaries, including Letters To My Grandma, for which he received the DOCAVIV Award at DocEdge Kolkata 2021. Divya has represented India at the Thailand International Film Destination Festival 2019 as a Writer, Director, Editor. He is currently working on 2 feature length documentaries (15 Seconds A Lifetime & Letters To My Grandma) as an Editor, Cinematographer, Producer and Director. Recently, he received the DOCAVIV Award at DocEdge Kolkata 2021 for his work-in- progress film 'Letters To My Grandma'.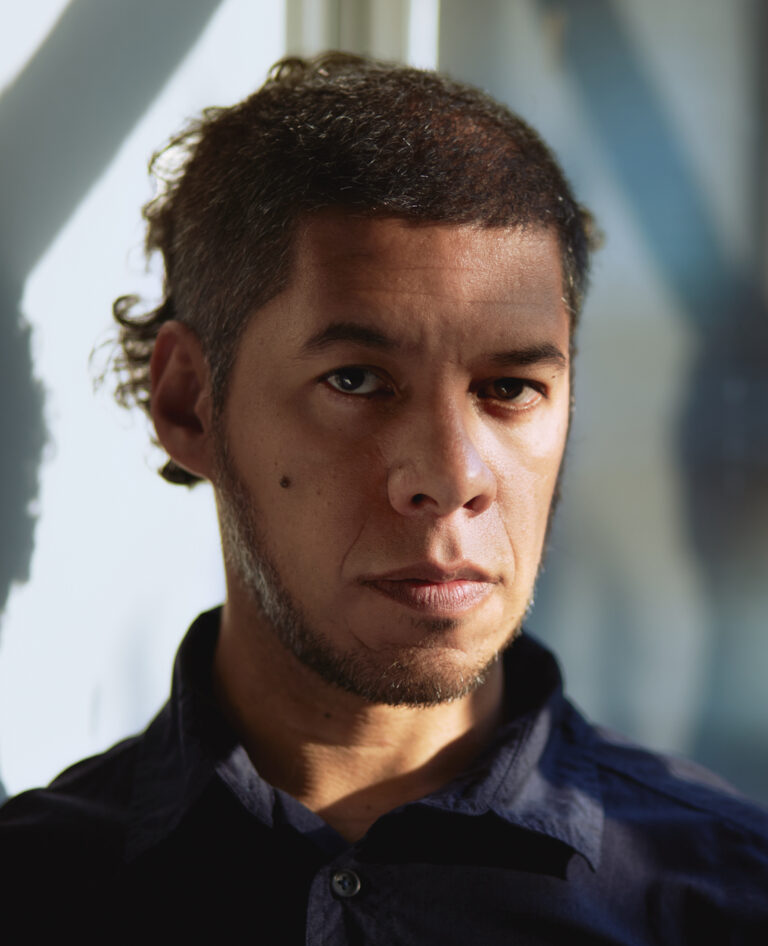 Eden Ponce
Documentary filmmaker and visual artist. His work explores the tensions between topics such as gender, territory and violence. Since 2019 he's supported by the Mexican System of Art Creators to make his webdoc "Beyond Gender". In 2018 he obtained funds from the Mexican Film Institute to make "The Siren Song", his first feature. In 2017 he completed "The Exile", a trans-media project consisting of a short film, a photobook and a photo exhibition, being shortlisted at the Aperture Foundation 1st. Photobook Award, awarded at the Latin America Contemporary Photography Contest and granted by the National Fund for Culture.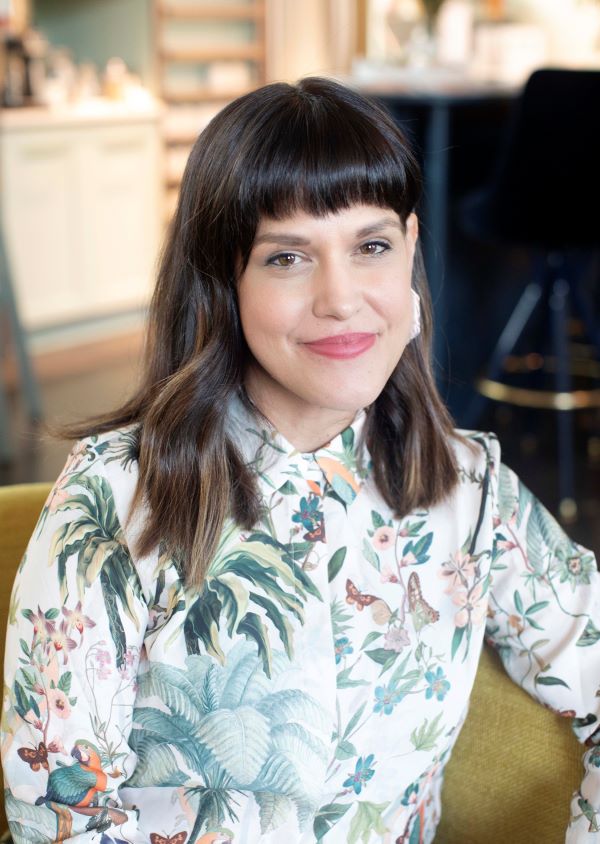 Gabriela Arp
Gabriela Díaz Arp is a documentary director-producer who is passionate about re-imagining the documentary space through hybrid, immersive and participatory filmmaking. She has produced films and interactive experiences for news organizations, non-profits, cultural spaces and commercial clients. Some of her clients include The New York Times, CNN International, Univision, International Rescue Committee, the United Nations and The New Museum. Her most recent virtual reality film, Meeting a Monster, exploring the memories and motivations of former white supremacist Angela King, premiered at the 2018 Tribeca Film Festival and Cannes and more than 20 film festivals around the world.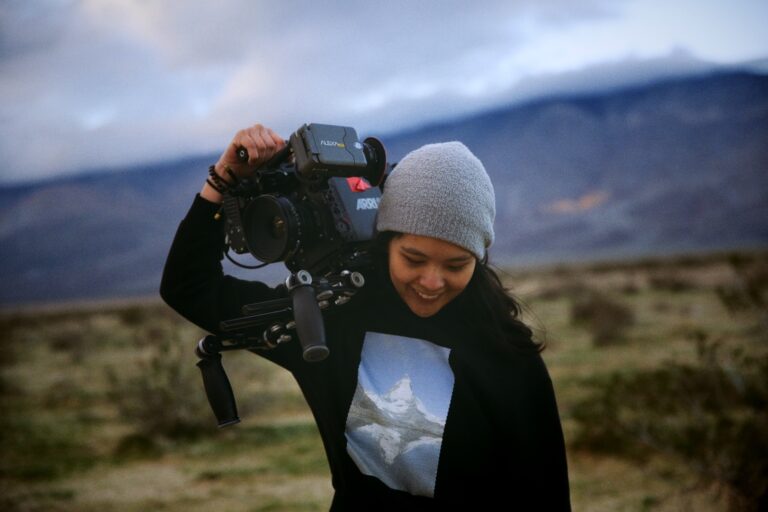 Natalie Chao
Natalie A. Chao is a filmmaker and cinematographer who completed her B.A degree in Film Production at USC in Los Angeles. Born, raised and currently based in Hong Kong, she is interested in bridging the gap between realism and poetry in order to tell stories through a more engaged and intentional gaze, one that can map out our memories, not draw lines between camera and subject, identity and politics. Natalie is a 2020 Sundance Ignite x Adobe Fellow. Her documentary short, To Know Her, premiered at the 2021 Sundance Film Festival.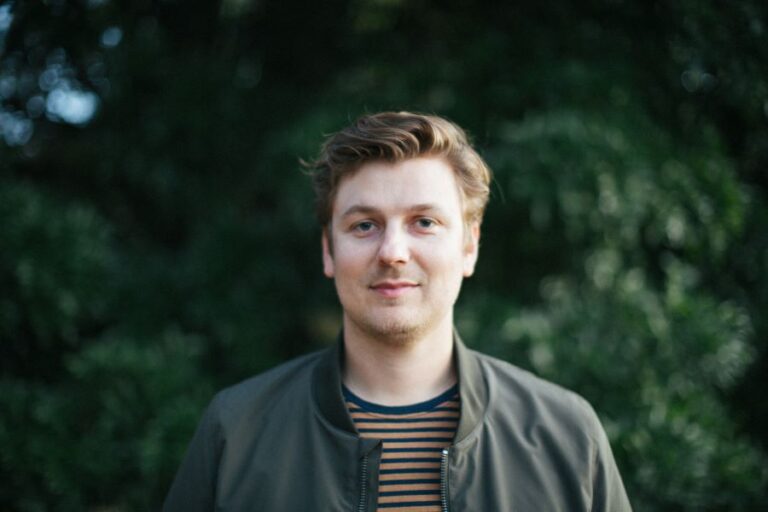 Nathaniel Schmidt
Nathaniel is an Australian/American director and editor based in Adelaide, South Australia. He spent six years in Minneapolis filming a series of stories about midwestern life in a six-month winter climate. From there, he directed the award-winning short documentary Ice Ball (2021) with renowned polar explorer Will Steger, which won Best Documentary Short at Minneapolis St Paul International Film Festival 2021 before premiering on Short of the Week and being selected as a Vimeo Staff Pick. Since returning to Australia in 2017, Nathaniel has been co-directing his first feature documentary, The Last Daughter, with Wiradjuri author Brenda Matthews.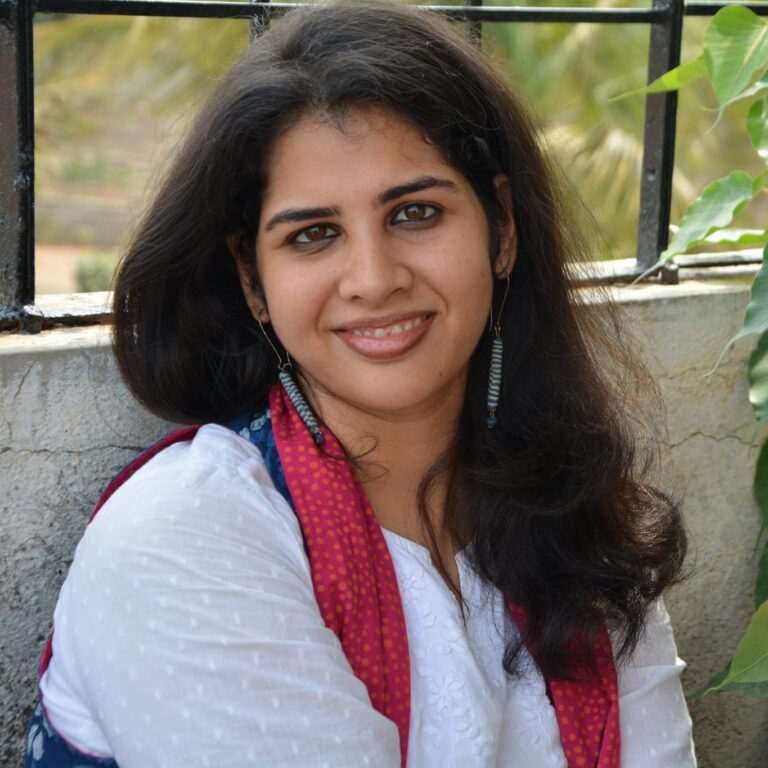 Poorva Dinesh
Poorva is an emerging documentary filmmaker and editor in India who believes documentaries are cinematic tools to understand ourselves and the world around us. Borrowing elements from fiction cinema, Poorva makes engaging narratives that can popularize nonfiction in India so that the pursuit to find the truth has a larger audience. She is an alumna of DocedgeKolkata Asian Forum for Documentary 2021; her current documentary is If This Were Your Story.I am an alumni of DocedgeKolkata Asian Forum for Documentary 2021, and I made it to the pre-selection round for the IDFA Bertha Fund for my current documentary "If This Were Your Story."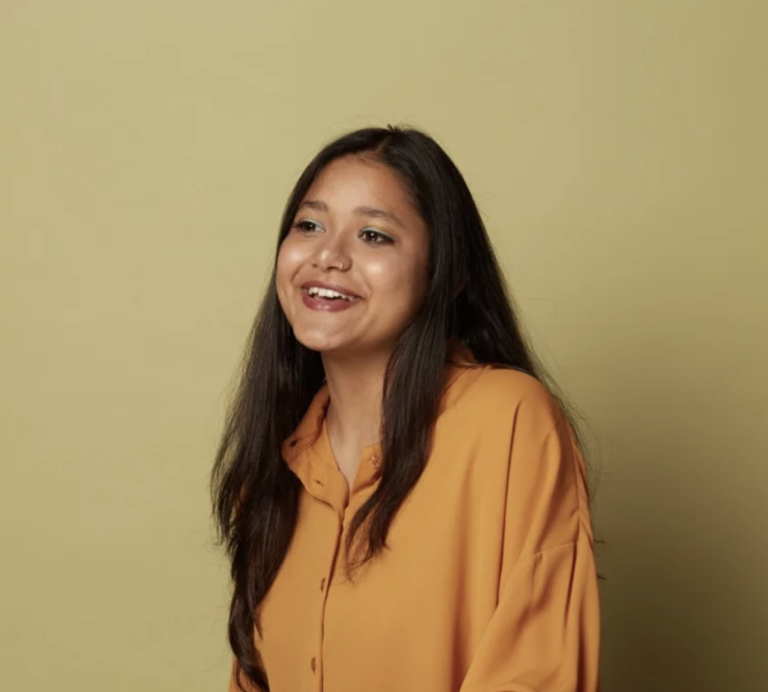 Ragini Nath
Ragini Nath is a documentary filmmaker and photographer. Her first independent documentary production, Bar and Girl (2018) premiered at national and international film festivals, and she has also had experience working on Bollywood projects. Her photography work has been exhibited in the Kuala Lumpur Photography Festival, Angkor Photo Festival and India Photo Festival. Our Hoolocks is her first feature-length documentary. Chinmoy Sonowal is a documentary filmmaker, landscape photographer, and mountaineer. He has studied creative documentary filmmaking at Sri Aurobindo Centre for Arts and Communication, New Delhi. He is currently working as a freelancer based in New Delhi. His first film 'Bound By Us' looked at the impacts of human intervention on a forest bounded by the city of New Delhi. He has a keen interest in working for films that revolve around conservation, natural history, and resource politics. Our Hoolocks is also his first feature-length documentary.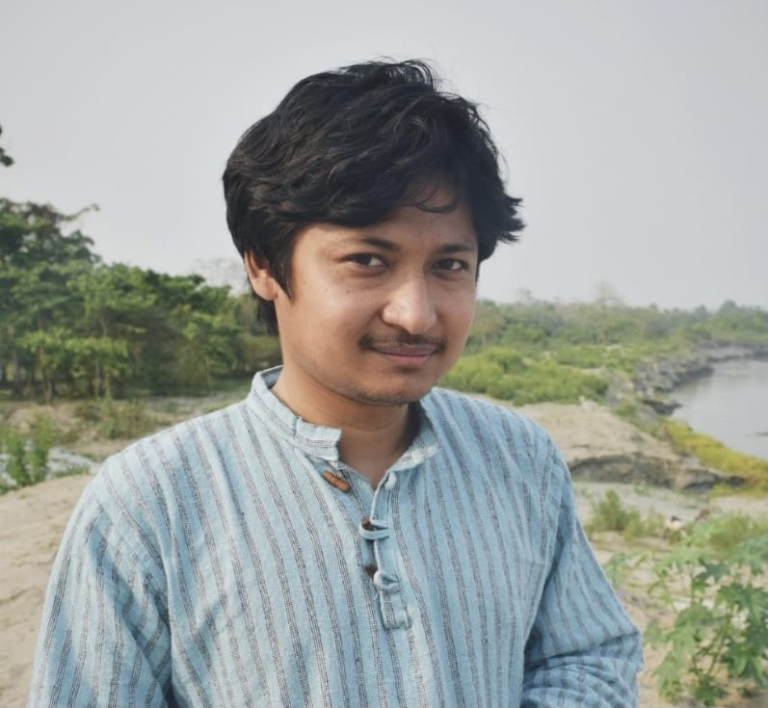 Chinmoy Sonowal
Chinmoy is a documentary filmmaker, landscape photographer and mountaineer. He has studied creative documentary filmmaking at Sri Aurobindo Centre for Arts and Communication, New Delhi, and is currently working as a freelancer based in New Delhi. His first film, Bound By Us, looked at the impacts of human intervention on a forest bounded by the city of New Delhi. He has a keen interest in working for films that revolve around conservation, natural history, and resource politics. Our Hoolocks is his first feature-length documentary.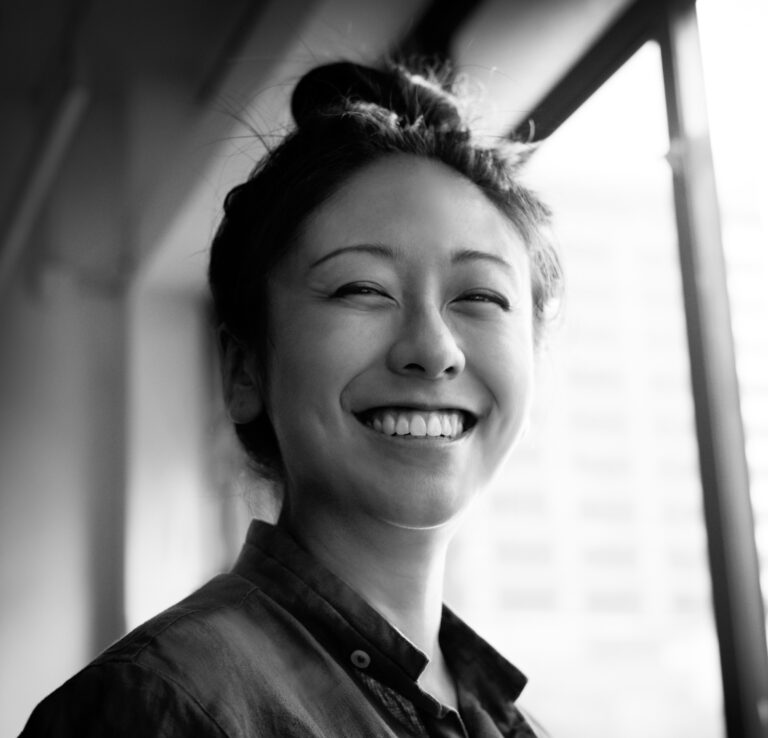 Sharon Yeung
Sharon is a Hong Kong-based director-producer who makes documentaries in short, feature and immersive formats. Her immersive work MADE: meet me at the end of the assembly line, a VR documentary that follows an iPhone factory worker in China and Create Your Own, an interactive documentary about creativity and young people's search for identity has won the W3 and DFA Awards. Her work is driven by characters with a strong sense to mobilize change, especially around issues of gender and autonomy. In 2017, she founded Singing Cicadas; a female-led collective that creates immersive non-fiction storytelling around social justice issues. She received her BA in Film at the University of Southern California. She's a Rooftop Filmmaker Fund Grantee, an IDFA Doc Lab fellow as well as a Sundance Producers Summit fellow and her work in progress has been supported by Sheffield Meetmarket, CPH:Forum and IDFA Forum.
Mentors: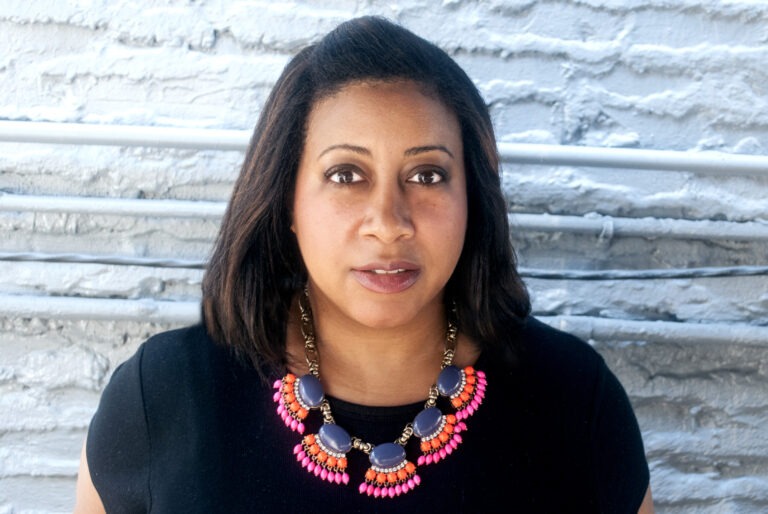 Jameka Autry
Jameka Autry is an award-winning producer and director dedicated to artfully told documentary features, shorts, and series. She is a 2020 Women at Sundance | Adobe Fellow. She was a recipient of the 2017 Impact Partners Documentary Producers Fellowship and selected for the inaugural DOC NYC '40 Under 40' list. In 2019 she was awarded the Sundance/A&E Brave Storyteller Award, and received a post graduate fellowship at the Investigative Reporting Program at the UC Berkeley Graduate School of Journalism. Jameka is an adjunct professor at Columbia University's School of the Arts, and a graduate of Duke University's Center for Documentary Studies. She is a Mentor of SFFILM FilmHouse and sits on the board of Investigative Studios. Recent credits include Through the Night, Ernie & Joe: Crisis Cops, Sisters on Track, Dreamland, and Down a Dark Stairwell.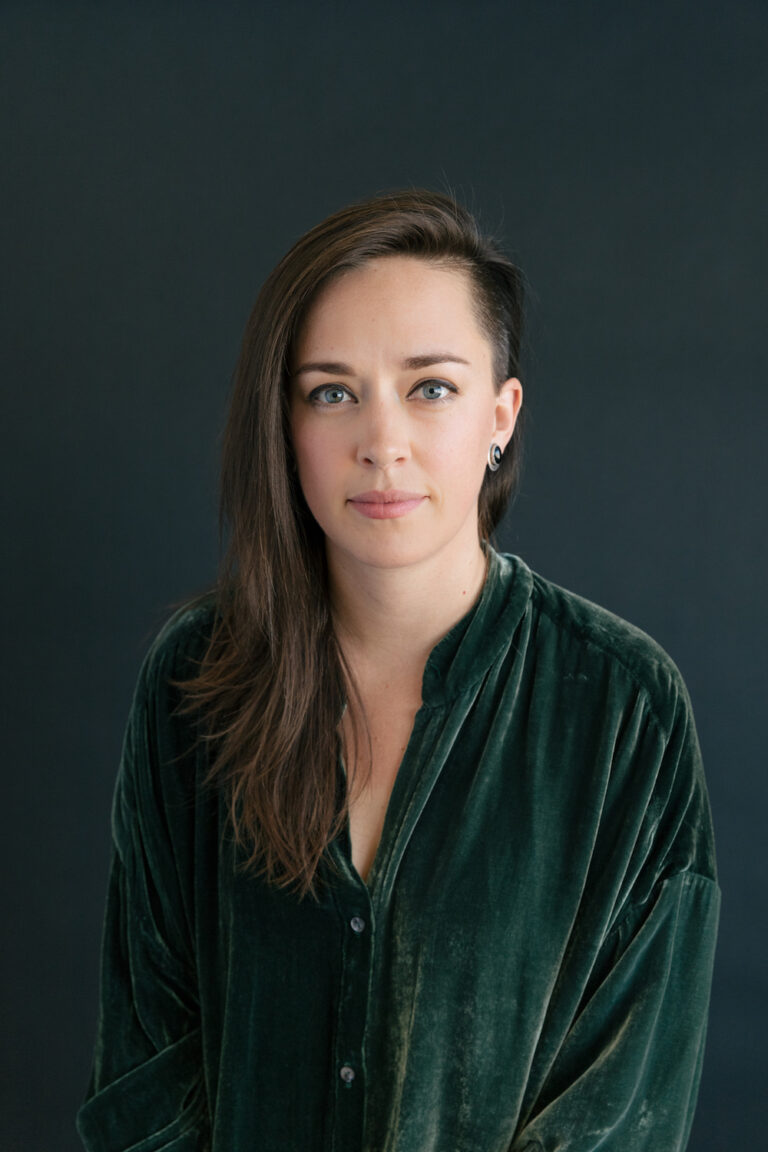 Alexandria Bombach
Alexandria Bombach is an award-winning director, cinematographer, and editor from Santa Fe, New Mexico. Currently, she is editing her third feature about the legendary acoustic duo, the Indigo Girls. Along with her own films, she dedicates her time as a story consultant. Working closely with first-time or experienced directors, joining the team from the conception to the final touches.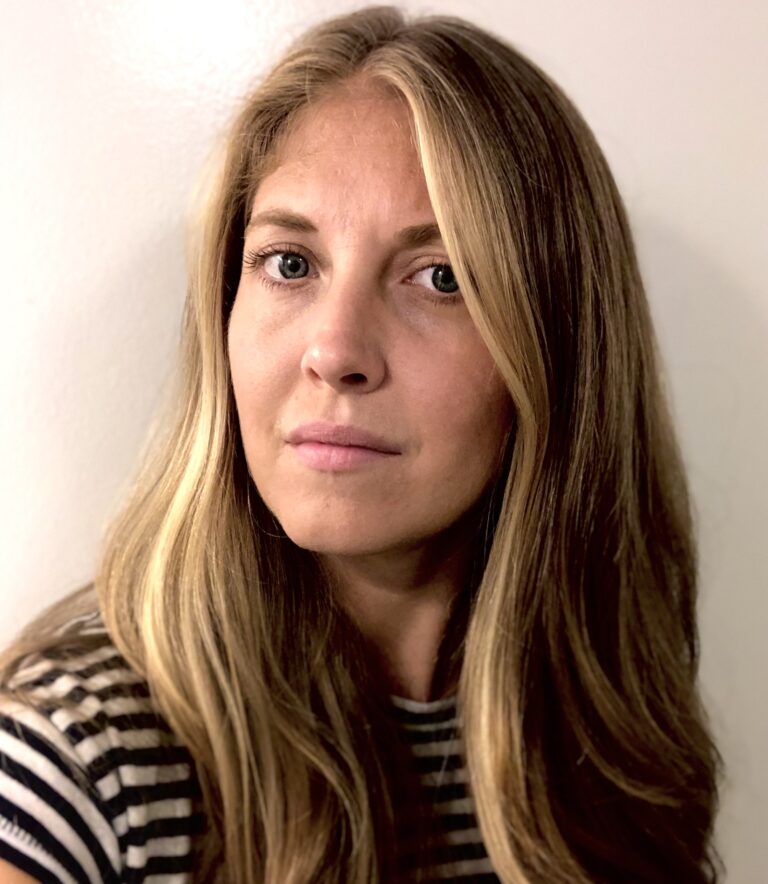 Jamie Boyle
Jamie Boyle is a two-time Emmy winning filmmaker. Her work has played at Sundance, SXSW, and others. She directed and edited Anonymous Sister (DOC NYC 2021) and Take A Vote (DOC NYC 2020). She edited Trans In America (2019 Emmy winner), produced, filmed, and edited Jackson (Showtime, 2018 Emmy winner), and associate edited E-TEAM (Netflix, 2014 Sundance winner).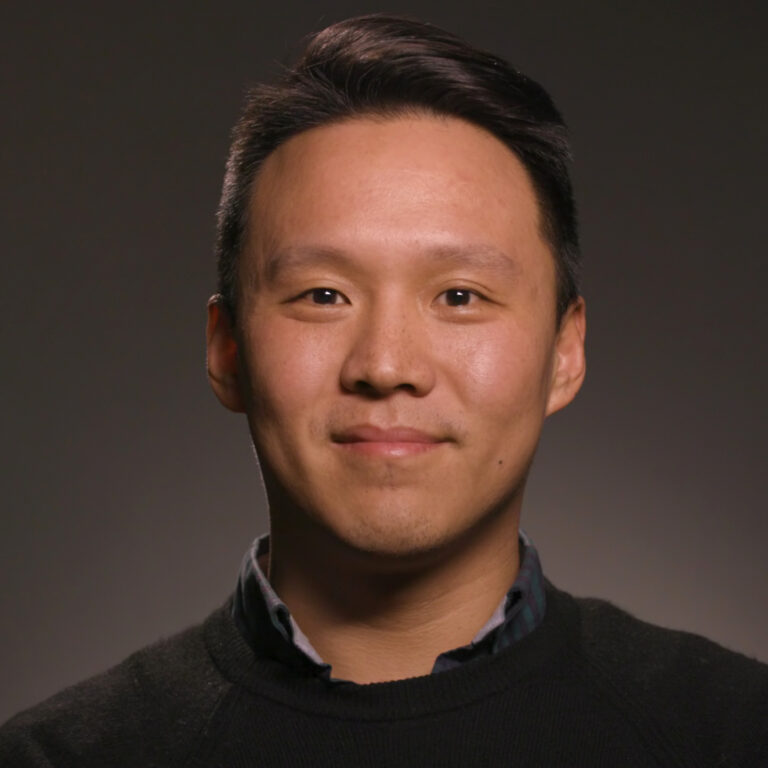 Bryan Chang
Bryan Chang is a documentary filmmaker whose films have been featured in The New York Times, TIME Magazine, PBS, and Sundance Film Festival. His feature documentaries include BRASSLANDS (director), NARCO CULTURA (editor), and ISLAND SOLDIER (producer/editor). He recently directed an episode of "Art in the Twenty-First Century" on PBS, and was listed on DOC NYC's 2019 list of "40 Under 40" filmmakers to watch.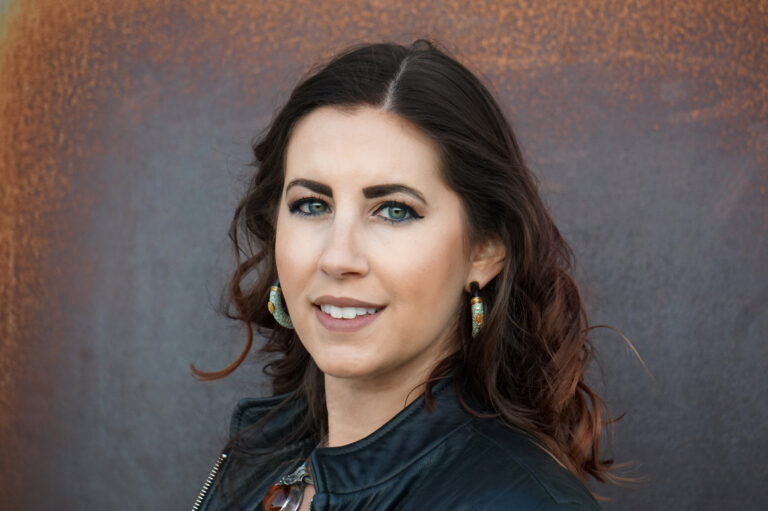 Erika Cohn
Erika Cohn is a two-time Emmy, Peabody and DGA Award-winning filmmaker, recognized by Variety as one of 2017's top documentary filmmakers to watch and featured in DOC NYC's 2019 "40 Under 40." Most recently, she directed/produced the Emmy Award-winning and Peabody nominated BELLY OF THE BEAST, featuring the 2021 Oscar shortlisted original song, "See What You've Done" by Mary J. Blige, and the NYT Op-Docs short film, WHAT YOU'LL REMEMBER. Previously, Erika directed/produced THE JUDGE (TIFF 2017) and co-directed/produced IN FOOTBALL WE TRUST (Sundance 2015).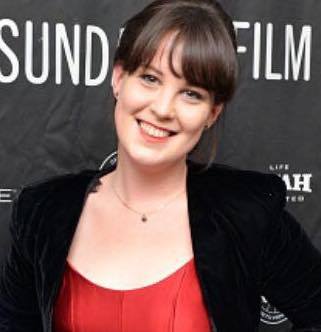 Patricia E. Gillespie
One of Doc NYC's 40 under 40, Patricia is currently producing and directing a TBA documentary feature for MTV Docs. She created and directed THE DEVIL YOU KNOW, a five part true crime series for Viceland, co-ep'd Blumhouse's FALL RIVER (Co-Ep), and produced Jen Brea's Emmy Nominated, Oscar-Shorlisted UNREST (Producer). She loves verité, underdogs, and the Fujinon 19-90.
Yuqi Kang
Yuqi Kang was born in Inner Mongolia, China. She studied filmmaking in the Social Documentary Film Program at the School of Visual Arts in New York. Upon graduation, she was awarded the Paula Rhodes Memorial Award for Exceptional Achievement in Social Documentary Film. Her feature debut (A Little Wisdom*) premiered at Busan International Film Festival and South by Southwest. It was awarded the Best Canadian Feature at HotDocs, Grand Jury Award at DOC NYC, and she was nominated one of five breakthrough directors by the Directors Guild of Canada. Yuqi is also an alumnus of TIFF Talent Lab, Tribeca Institute, HotDocs, RIDM talent lab, and the Canadian Academy Directors Program for Women. She was named "40 Under 40" by DOC NYC in 2019.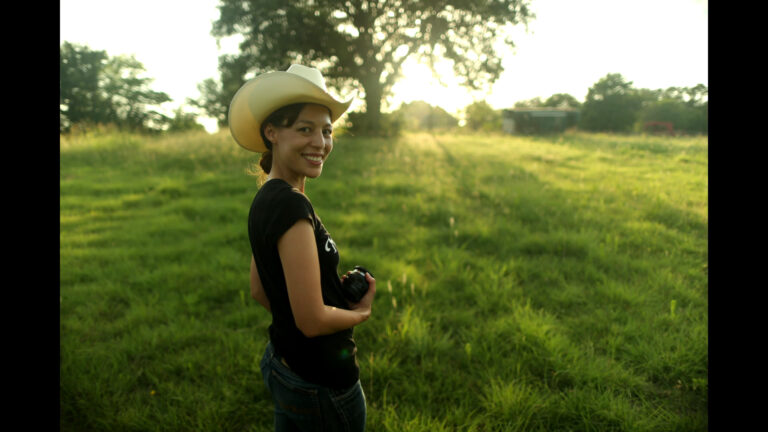 Sonia Kennebeck
Sonia Kennebeck is an award-winning director and producer and has released three critically-acclaimed independent feature films: NATIONAL BIRD (Berlinale Special 2016), ENEMIES OF THE STATE (TIFF 2020), and UNITED STATES VS. REALITY WINNER (SXSW 2021). Her work has been widely distributed through IFC Films, PBS, Netflix, and Hulu. She is a self-trained filmmaker, first-generation college graduate, and was born in Malaysia.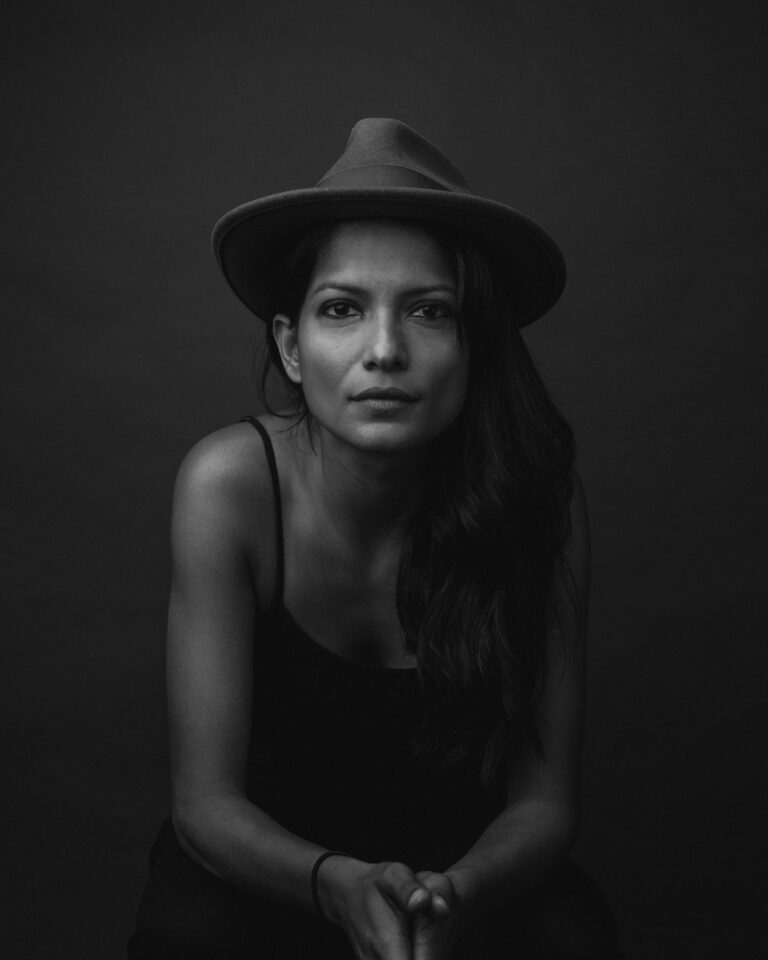 Smriti Keshari
Smriti Keshari is an Indian-American award-winning film director and writer, her work explores under-represented perspectives and stories. She has a roster of highly notable projects. Keshari is known for her acclaimed multi-media installation, the bomb, which was heralded by Newsweek as "a stunning avant-garde approach to a plea for nuclear disarmament." She is an artist-in-residence with the National Theatre in London, Brooklyn Academy of Music (BAM) and Pioneer Works in New York. Her films have premiered in leading film festivals (Berlin Film Festival, Tribeca), streaming networks (Netflix, Amazon), theatrical release and in museums.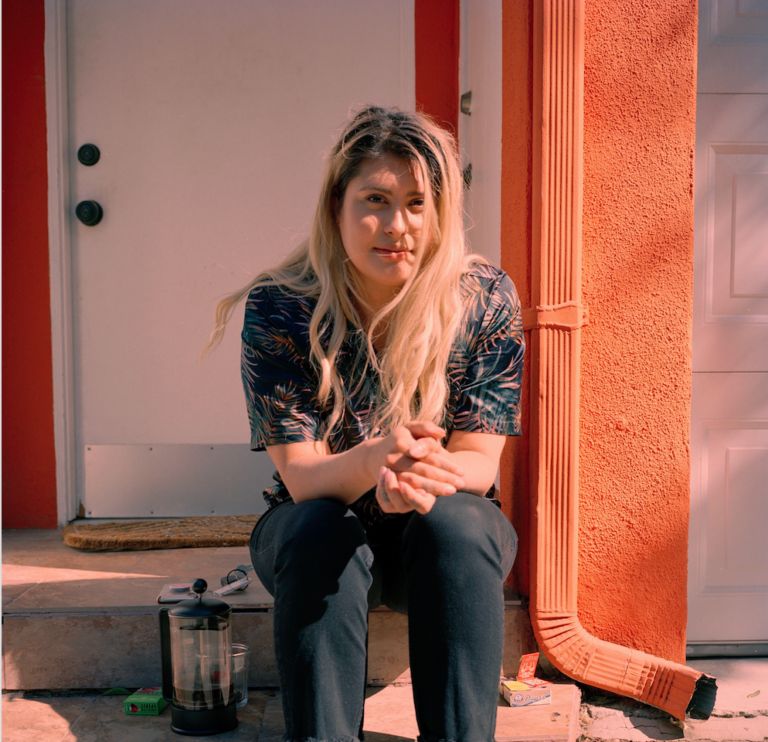 Alexandra Lazarowich
Alexandra Lazarowich is an award-winning Cree filmmaker from northern Alberta. Her short film Fast Horse was honoured with The Special Jury Prize for Directing at the 2019 Sundance Film Festival. Her body of work as director and producer include LAKE, Indian Rights for Indian Women, Cree Code Talker  Empty Metal and INAATE/SE/. She is the series producer for the CBC's multi-award-winning comedy documentary series Still Standing.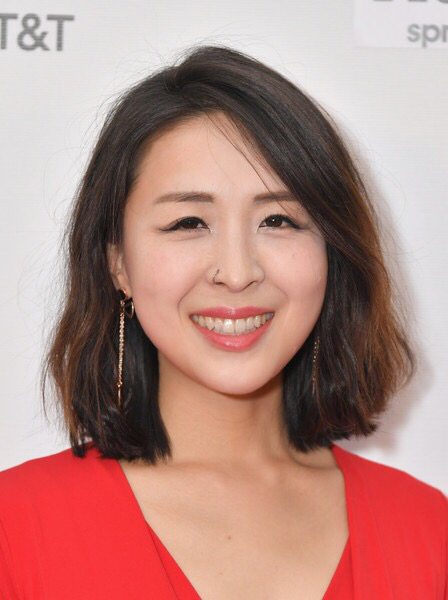 Catherine Lee
Aid-worker-turned-filmmaker, and DOC NYC/HBO 40-Under-40. Born in Korea, Catherine was fortunate to receive scholarships and dedicated her studies at Yale and Harvard – and ensuing decade's profession across 18 countries – to global humanitarian work. Witnessing storytelling power, she left the UN to direct film. 9at38, her debut, premiered at Tribeca and features on The Atlantic. Catherine has also produced award-winning TV.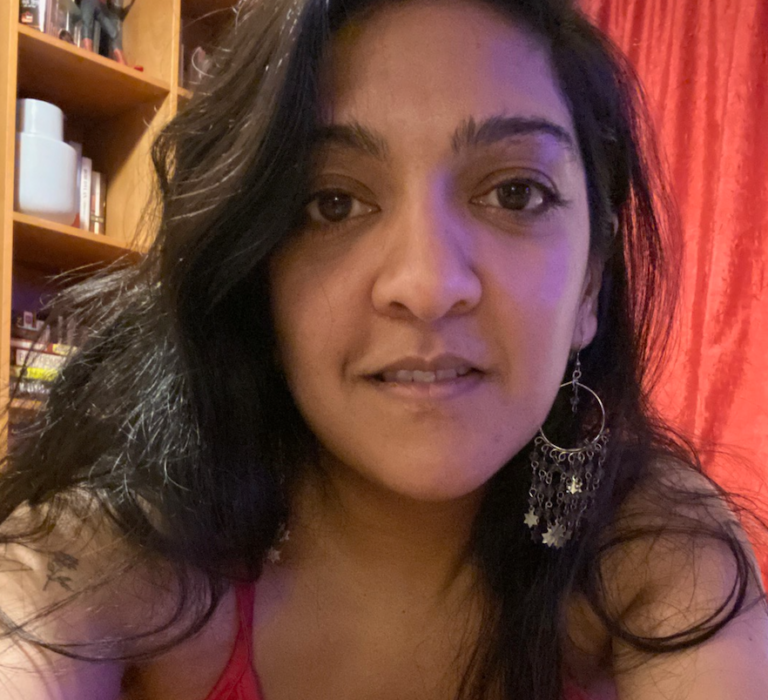 Ruchi Mital
Ruchi Mital is an Emmy-winning filmmaker based in Brooklyn. Her films include We Could Be King; Sky Ladder: The Art Of Cai Guo-Qiang and This is Personal, both of which premiered at Sundance; The Case Against Adnan Syed for HBO; and The Me You Can't See for Apple TV+. She is currently producing a hybrid documentary/fiction feature, This World is Not My Own.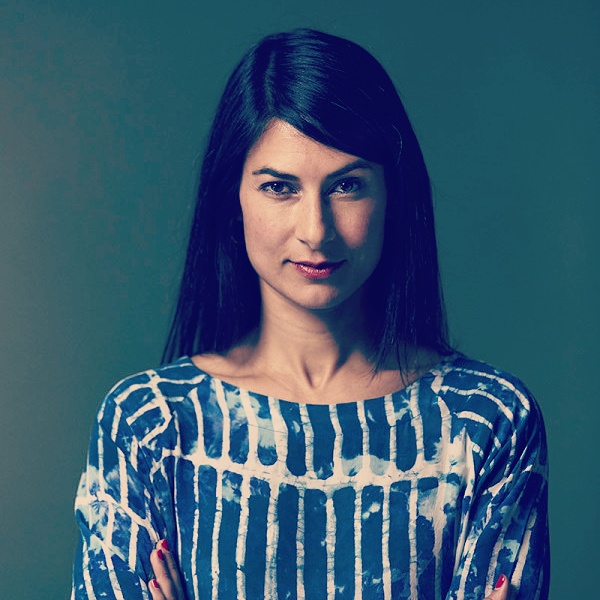 Anjali Nayar
Anjali's currently directing a Netflix Original with Tremolo Productions. In 2019, Anjali was named one of the top 40 filmmakers under 40 by DOCNYC and a director on the rise by Free The Work. Her work includes stories about warriors-turned runners, environmental activists, Afro-electric pop groups that want to go to Space and cross-continent escapes.  Anjali's films have been supported by Cinereach, Sundance, and Tribeca, have screened at TIFF, IDFA and Hot Docs, and won countless awards, gone theatrical, and been acquired by Netflix and Amazon. Anjali sits on the advisory of the Environment and Human Rights Division of Human Rights Watch and is a lecturer at Cornell University.  She has a Masters in Journalism from Columbia and a Masters in Environmental Change and Management from Oxford.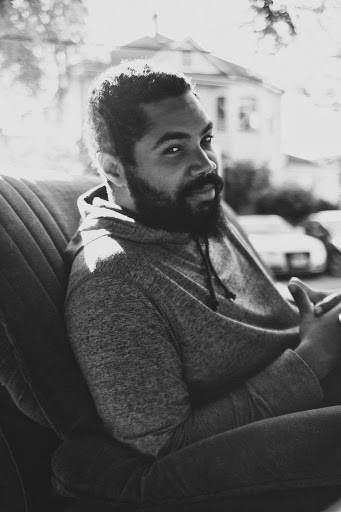 Tommy Oliver
Tommy Oliver is a cinematographer, director, editor, producer, writer and entrepreneur based in Los Angeles, California. His past projects include producing the Sundance winner Kinyarwanda and The Perfect Guy, which opened as the #1 film in the country. 1982, a film he also wrote and directed, premiered at TIFF and he is co-creator and executive producer of the OWN hit docu-series, Black Love.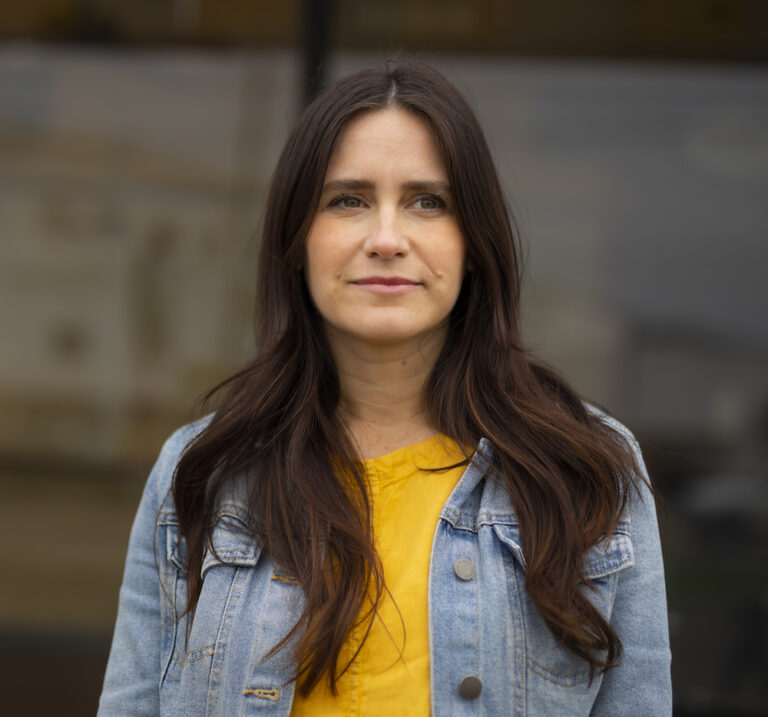 Elaine McMillion Sheldon
Elaine McMillion Sheldon is an Academy Award-nominated and Peabody-winning documentary filmmaker. She has been nominated for six Emmy awards, is a 2021 Creative Capital Awardee, a 2021 Livingston Award Finalist, and a 2020 John Simon Guggenheim Fellow. She's currently in-production on a feature-length documentary "King Coal," which has received support and funding from the Sundance Documentary Institute, Creative Capital, Tribeca Film Institute, Catapult Film Fund, and First Look Media.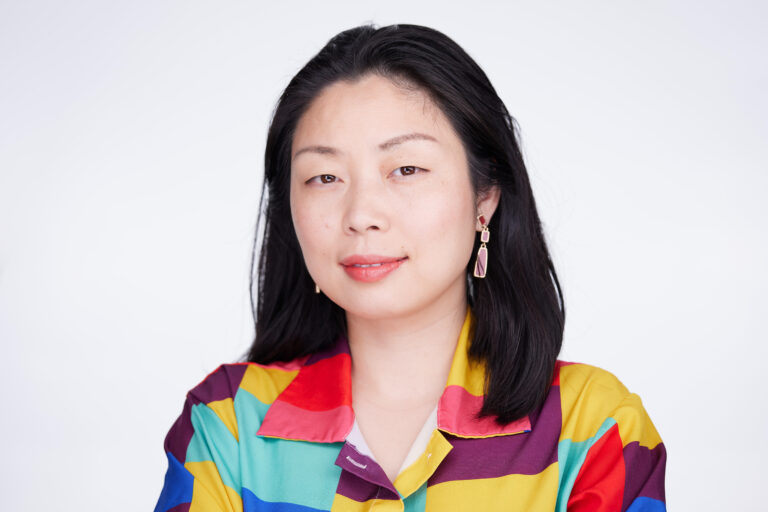 Nanfu Wang
Director (In the Same Breath)
Nanfu Wang is an award-winning Chinese filmmaker based in the U.S. She is a recipient of the 2020 MacArthur Genius Grant. Her feature documentaries include Hooligan Sparrow (Sundance 2016), I Am Another You (SXSW 2017, Special Jury Prize winner), One Child Nation (Sundance 2019, Grand Jury Prize Winner), and In the Same Breath (Sundance 2021).