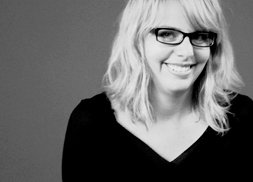 Olivia Klaus
Olivia is an award-winning filmmaker whose films have premiered at the Tribeca Film Festival, along with various networks like Netflix, Discovery, CNN, MTV and featured on The New York Times. Olivia currently lives in Portland, OR and is the Creative Director at Orange Static--an interactive agency that focuses on producing documentary websites and campaigns, along with working exclusively doing design work for Netflix, Amazon Studios, and Disney.
Creating the Perfect Pitch Deck
2022
This event was recorded live on Wednesday, March 23, 2022.
Visual materials are more and more important in securing backing and support for documentary projects. But what should go into a pitch deck? And how do you make sure your visuals are appealing and tell a cohesive story? Your graphic materials are the calling card for your film so they have to look fabulous and communicate the right story. Olivia Klaus, award winning filmmaker and graphic designer (and the creative force behind the look of DOC NYC's 2021 festival graphics), will provide a step by step roadmap for how to create a winning pitch deck.
Tickets for this event are $19 or buy a winter season pass to all four events for $99.
All registrants may participate in the live session, and will also receive access to the recorded event, a written transcript, and a copy of the slide presentation after the livestream. Tickets are non-refundable.

If you have questions about registration, please email ticketing@docnyc.net. For questions about accommodations and accessibility, including requests for live ASL interpretation, please email accessibility@docnyc.net.
DOC NYC PRO is co-presented by: