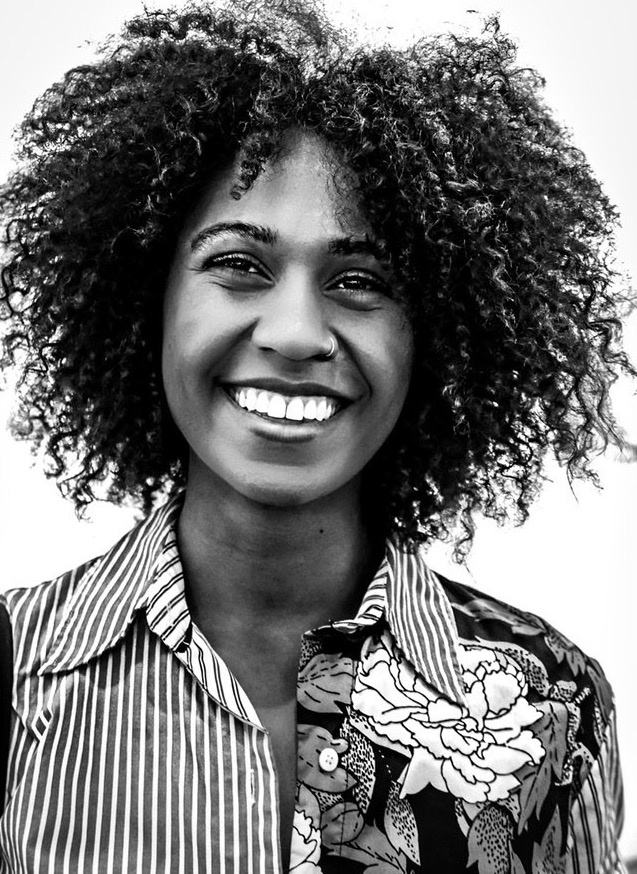 Jeanelle Augustin
Jeanelle Augustin is a Haitian-American film programmer and grants professional who currently serves as Manager, Film Fellowships and Artist Development at NBC Universal, helping to lead the Original Voices Fellowship, presented by NBCU Academy and NBC News Studios. Born and based in New York City, her work is centered on the visual and sonic culture of the future—what does creative freedom for artists of color look and sound like? How can institutions support and set the conditions for radical, inclusive, and liberatory art-making and viewing experiences, and most importantly, how are we willing to be transformed? Before NBC Universal, Jeanelle worked at Doc Society as Film Officer, managing US-based grant portfolios, funds and fellowships and serving as the first point of contact for artists in the earliest stages of development forward. She got her first taste of the delicious potential and overlapping worlds of fine art, philanthropy and indie film in Haiti and cut her teeth working at Sundance Institute in the Documentary Fund and New Frontier Lab Programs. She has programmed for Camden International Film Festival, True/False Film Fest and Big Sky Documentary Film Festival; curated and led filmmaker seminars for Black Star Film Festival and UnionDocs; and served on festival juries and funding panels for Creative Capital, Define American, Doc Society, Film Independent, International Documentary Association, Open City Documentary Film Festival and Sundance Institute. She surfs, teaches yoga and is a proud member of Brown Girls Doc Mafia.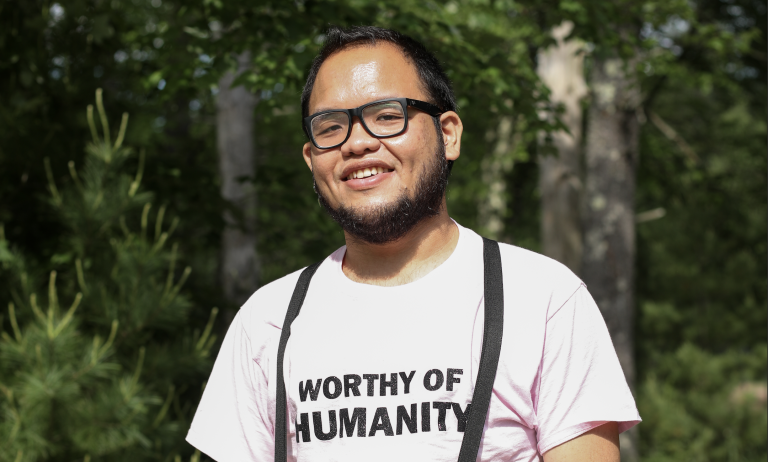 Set Hernandez Rongkilyo

Co-Founder, Undocumented Filmmakers Collective

Centering the expertise of undocumented immigrants not just as sources of stories, but as filmmakers, artists, and primary audiences.

Set Hernandez Rongkilyo is an undocumented immigrant filmmaker and community organizer whose roots come from Bicol, Philippines. They are the fruit of their parents' sacrifices, their siblings' resilience, and their community's nurturing. Set envisions a filmmaking landscape that centers equity and abundance, where all artists have the resources to thrive using the unique skill sets they embody. Set's short films have been televised, featured, and awarded in film festivals across the U.S. As part of the inaugural cohort of the Disruptors Fellowship by Joey Solloway's 5050by2020 and the Center for Cultural Power, Set is developing a half-hour, TV comedy pilot about the undocumented experience. Set also directed/produced the short documentary Cover/age (2019) about healthcare expansion for undocumented adults. They served as Impact Producer for projects such as In Plain Sight and the award-winning Call Her Ganda (Tribeca, 2018). Since 2010, Set has been organizing around migrant justice issues from education equity to deportation defense. Along with Rahi Hasan, they are the co-founder of the Undocumented Filmmakers Collective, which advances equity for undocumented immigrants in the film industry. They are the recipient of numerous fellowships including the Firelight Impact Producer Lab and Soros Justice Fellowship. They have spoken about people-centered filmmaking on panels across the country including the Film Independent Forum and the Sundance Film Festival.
Designing Your Festival Strategy
Wednesday, April 26 12-1:15pm ET
Get your film out into the world! Film festivals are a great vehicle for an audience to discover your film. But there are so many options! How do you know which festivals best suit your film? How can you strategize to save money on submission fees while maximizing impact? Once you're invited to a festival, how do you make the most of the experience? Jeanelle Augustin, Manager, Film Fellowships and Artist Development at NBCUniversal Media, and filmmaker Set Hernandez Rongkilyo will offer tips on how to create an intentional and well-honed festival strategy.
Tickets for this event are $19. If you are interested in purchasing a Spring 2023 Season Pass, which will include live and recorded access to all April & May 2023 PRO programs, click here.
All registrants may participate in the live session, and will also receive access to the recorded event, a written transcript, and a copy of the slide presentation after the livestream. Tickets are non-refundable.

If you have questions about registration, please email ticketing@docnyc.net. For questions about accommodations and accessibility, including requests for live ASL interpretation, please email accessibility@docnyc.net.
DOC NYC PRO is co-presented by: