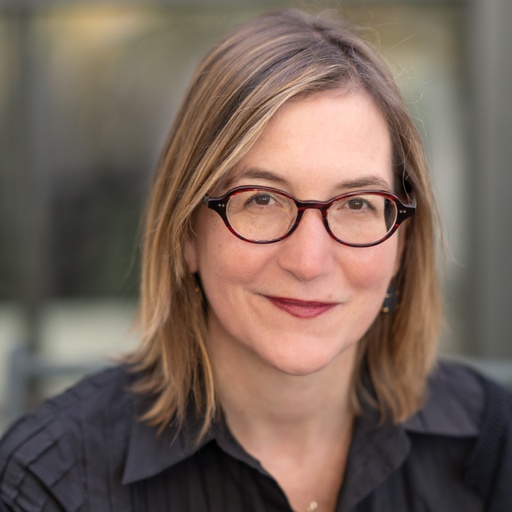 Nicole Newnham
Nicole Newnham is an Emmy-winning documentary producer and director, four-time Sundance Film Festival alumnus and six-time Emmy-nominee. Most recently she co-directed the Sundance Audience Award-winning and 2021 Oscar nominated feature length documentary Crip Camp with Jim LeBrecht. She has also recently produced two virtual reality films with the Australian artist / director Lynette Wallworth: the breakthrough VR work Collisions, which won the 2017 Emmy for Outstanding New Approaches to Documentary (exhibited at the World Economic Forum in Davos, the Museum of Modern Art, the Barbican, and Sundance among others) and Awavena, winner of the 2020 Emmy for Outstanding New Approaches to Documentary, and featured at Davos, the 2018 Sundance Film Festival, and the 2019 Venice Biennale.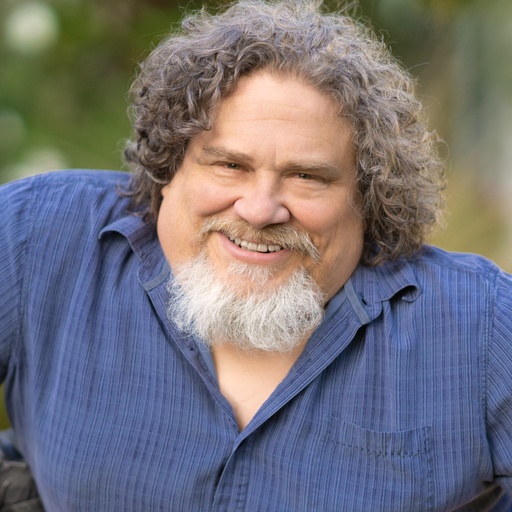 Jim Lebrecht
James LeBrecht has over 40 years of experience as a film and theater sound designer and mixer, filmmaker, author and disability rights activist. LeBrecht co-directed and co-produced, with Nicole Newnham, the 2021 Oscar nominated feature length documentary, Crip Camp. Crip Camp received the 2020 Sundance Film Festival Audience Award for feature length documentary. Jim began his career in the theater in 1978, working as the resident sound designer at Berkeley Repertory Theatre for ten years. His theatrical sound design work took him to many, well known theaters, including the New York Shakespeare Festival, La Jolla Playhouse and ACT in San Francisco. LeBrecht is a founding member of FWD-Doc, an organization of documentary filmmakers with disabilities - and their allies - working for greater support for D/deaf and disabled filmmakers. Some of LeBrecht's additional accomplishments include being a character consultant for Pixar Animation Studios for two of their films. He has been a mentor at the SFFILM's FilmHouse residency fellowship for three years. Jim is honored to be a member of the Disability Futures Fellowship, an initiative of the Ford Foundation and The Andrew W. Mellon Foundation.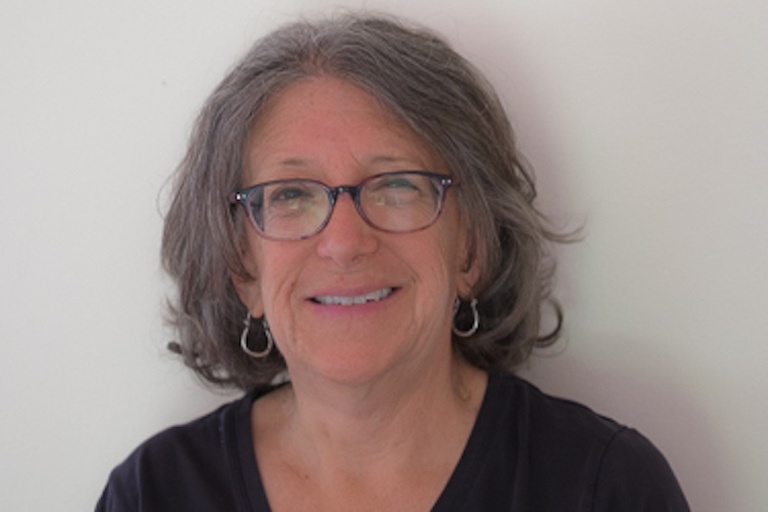 Sara Bolder
Sara Bolder spent twenty years as a film and sound editor, working on Star Wars Episode One, The English Patient, Terminator 2, The Horse Whisperer, Mrs. Doubtfire, and many other films. She won Golden Reel Awards from the Motion Picture Sound Editors for Best Sound Editing for Jurassic Park and Saving Private Ryan and was nominated for 9 other films. Feeling the pull of her activist youth, Sara changed careers and spent the next fifteen years as a fundraiser at various non-profit social justice organizations including Death Penalty Focus, Progressive Jewish Alliance, and MoveOn PAC. During this time she also edited a series of videos for Criminals & Gangmembers Anonymous at Mule Creek State Prison in California. Sara was a 2018 Sundance Creative Producing Summit Fellow and a 2018 Sundance Edit and Story Lab Fellow. She produced the Oscar-nominated documentary, Crip Camp with Co-Directors Nicole Newnham and Jim LeBrecht.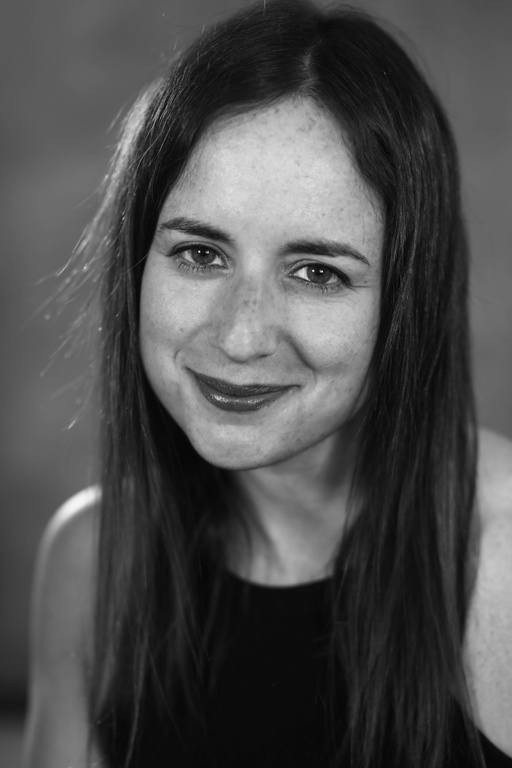 Maite Alberdi
An Academy Awards® Nominated Director and Producer, Maite is the first Chilean woman to be nominated to the Oscars. She has developed a particular style that is characterized by the intimate portrait of small worlds; her renowned label has led her to be one of the most important voices of Latin American documentary. In 2011 she released his first feature film, "The Lifeguard". Through Micromundo, her production company, she directed her second film "La Once", which has won more than 12 international awards, and was nominated for the 2016 Goya for Best Ibero-American Film. In 2016 she released the short film "I Am Not From Here," nominated for the European Films Award, and also premiered her third feature film, "The Grown-Ups," which got 10 international awards. In Sundance 2020, she premiered her last film, "The Mole Agent", the first Chilean documentary to be nominated for the Academy Awards®. Maite is co-author of the book "Documentary Film Theories in Chile 1957-1973". She has produced the feature films: "Sexual Life of Plants", "Kings" and "All Come Back". She works as a university instructor, and teaches documentary workshops and project development in Chile and abroad. In 2013, she was selected as Global Shaper, young leaders by the World Economic Forum (WEF), and in 2018 she was invited to be a member of the Academy of Motion Pictures Arts and Science.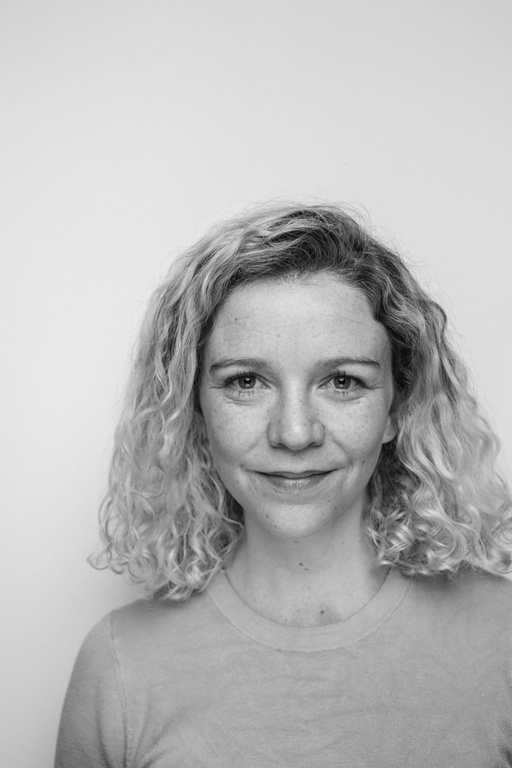 Marcela Santibáñez
Marcela is a Fulbright Scholar; she studied film at Universidad Católica de Chile. In the year 2014, she acquired her MFA in Film Producing at UCLA's School of Theater, Film and Television. She created and produced the TV Show, Chile Suena, winner of the Chilean National TV Fund. Between 2012-2015 she resided in Los Angeles, where she interned at Participant Media and Tugg Inc. and produced a TV pilot and three award-winning short films. Upon her return to Chile, she started working as Head Producer in Micromundo, award winning director Maite Alberdi's production company. She was in charge of the Goya Awards campaign for the film "Tea Time." She produced the documentary "Flow" from director Nicolás Molina, which premiered at Sheffield Doc/Fest 2018 and won Best National Film at Sanfic Film Festival and Docs Valparaiso Film Festival. She is the producer of "The Mole Agent" by Maite Alberdi and is now the executive producer of the upcoming film "Gaucho Americano" by Nicolas Molina. She is producer of the films in development "The Infinite Memory" and "The Workshop" by Maite Alberdi. Since 2019, she's been the director of programming at FIDOCS, Santiago International Documentary Film Festival.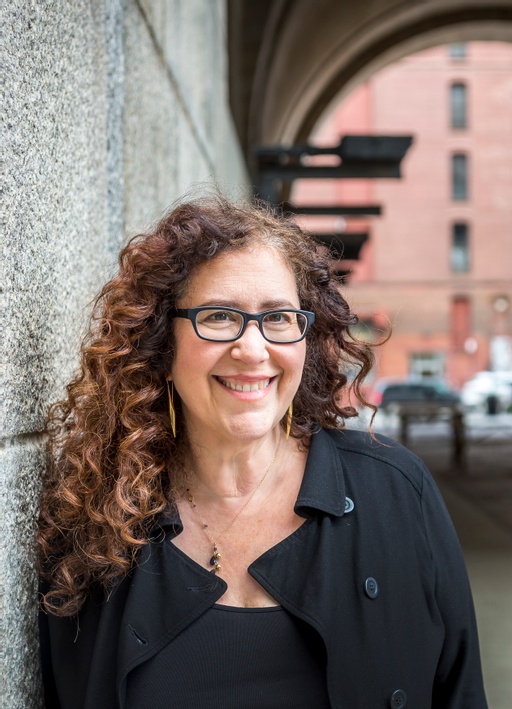 Julie Goldman
Julie Goldman is an Oscar-nominated and Emmy Award-winning producer and executive producer of documentary feature films and series. Julie is the first documentary producer to receive the Amazon Studios Sundance Institute Producer's Award and the Cinereach Producer's Award. She produced Nanfu Wang's new film, In The Same Breath, which will premiere on opening night at the 2021 Sundance Film Festival. She is currently in production on The Velvet Underground, directed by Todd Haynes, which is set to be released by Apple in 2021 and is producing new films with Roger Ross Williams and Maite Alberdi. Julie executive produced Tribeca Grand Jury Prize winner Socks on Fire, and the acclaimed, Goya Award-nominated The Mole Agent, and produced Gotham and IDA Award winner A Thousand Cuts —both 2020 Sundance premieres. She produced Sundance Grand Jury Prize winner and Oscar-shortlisted One Child Nation, which was acquired by Amazon Studios; Ringside, which had its world premiere at the Berlin International Film Festival and recently debuted on Showtime; and Bully. Coward. Victim. The Story of Roy Cohn, which premiered at the New York Film Festival and launched on HBO in June. Julie produced Emmy Award-winning and Oscar-nominated Abacus: Small Enough to Jail, The Final Year, and Showtime's series Murder in the Bayou. Julie is the producer of Life, Animated which won the Sundance Directing Award, was nominated for the 2017 Best Documentary Oscar, and won three Emmys, including the award for Best Documentary. She is executive producer of Weiner, winner of the Sundance Grand Jury Prize. Julie also produced and executive produced: Emmy Award-winning films Best of Enemies, Solitary, Manhunt; Peabody Award-winning films Inventing Tomorrow, Southwest of Salem; Emmy-nominated films and series Gideon's Army, 1971, Humans of New York; Oscar-shortlisted films, God Loves Uganda, Ai Weiwei: Never Sorry, 3 1⁄2 Minutes, Ten Bullets, Art and Craft and Buck.
The Director-Producer Partnership: Conversations with CRIP CAMP & THE MOLE AGENT
Wed., April 21 at 1 pm - 2:30 pm ET
DOC NYC PRO, in partnership with the Documentary Producers Alliance 2021 initiative #ProducersAreFilmmakersToo, explores the magic of the producer-director relationship in this 90-minute panel featuring the Oscar-nominated teams behind CRIP CAMP and THE MOLE AGENT.
In a moderated panel discussion, we'll uncover the necessary steps film teams must take–from the very beginning–as they create a director-producer partnership that can withstand the trials and triumphs of a multi-year film production and release. We'll explore the secrets to sustaining a fruitful film "marriage": from development to production, and throughout the rigors of the festival and awards circuits. And we'll discuss the importance of uplifting and crediting the critical work of producers in an industry that has historically shone the brightest spotlight on directors. We're joined by CRIP CAMP director-producers Nicole Newnham and Jim LeBrecht and producer Sara Bolder, and MOLE AGENT director Maite Alberdi, producer Marcela Santibáñez, and executive producer Julie Goldman. The panel discussion will include a 30-minute moderated Q&A. Live captioning will be provided.
Tickets for this event are $19.
All registrants may participate in the live session, and will also receive access to the recorded event and a written transcript. Tickets are non-refundable.
If you have questions about registration, please email ticketing@docnyc.net. For questions about accommodations and accessibility, including requests for live ASL interpretation, please email accessibility@docnyc.net