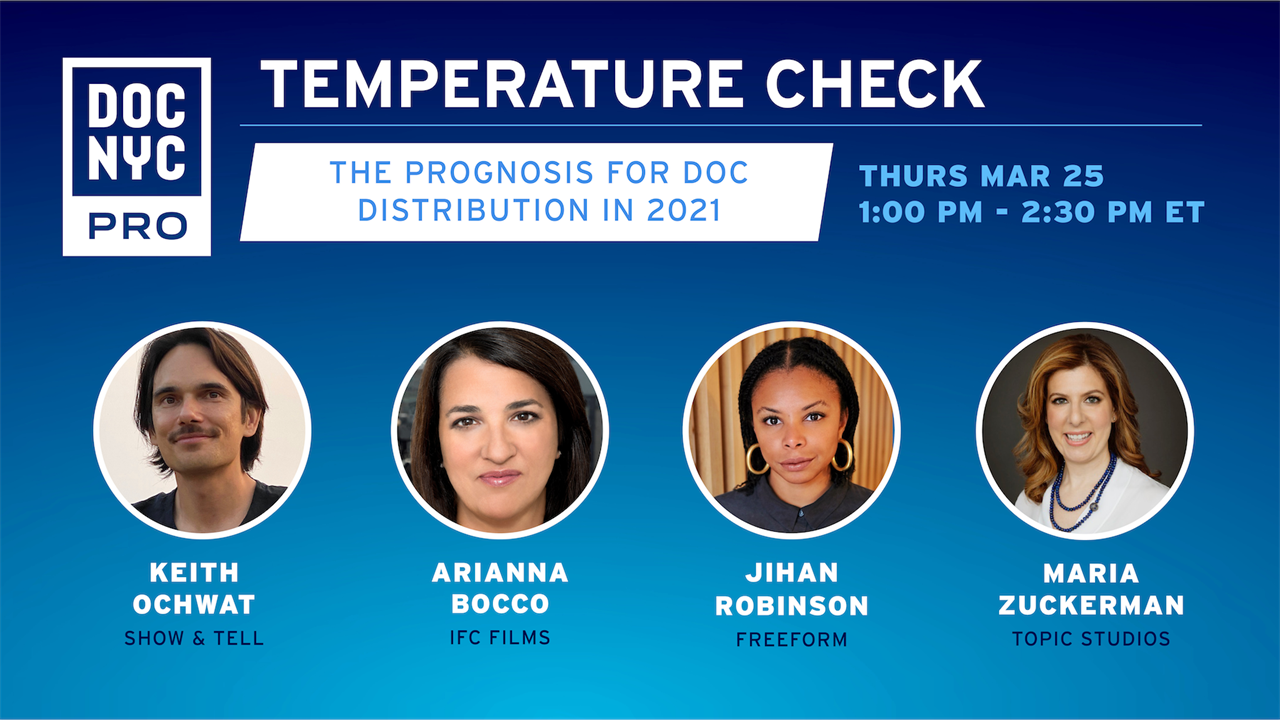 Temperature Check: The Prognosis for Doc Distribution in 2021
2021
This event was recorded live on Thursday, March 25, 2021.
Join DOC NYC PRO for a 90-minute panel about the landscape of doc distribution in 2021, and new opportunities for the dissemination of documentary, nonfiction and unscripted content in the year ahead. Guests include moderator Liz Manashil, filmmaker, distribution consultant and author of the Distributors Fact Sheet, in conversation with Keith Ochwat, founder of the new virtual screening platform Show & Tell; Arianna Bocco, the new president of IFC Films; Jihan Robinson, newly named VP of Alternative Programming at Disney's Freeform; and Maria Zuckerman, new EVP of Topic Studios. The panel discussion will include a 30-minute moderated Q&A. 
Thank you to our friends at SONY for sponsoring live captioning / CART services for this event.
Tickets for this event are $19, or get access to all ten events in DOC NYC PRO's winter season by registering for the Winter 2021 Season Pass.
All registrants may participate in the live session, and will also receive access to the recorded event, a written transcript, and a copy of the slide presentation after the livestream. Tickets are non-refundable. 
If you have questions about registration, please email ticketing@docnyc.net. For questions about accommodations and accessibility, including requests for live ASL interpretation, please email accessibility@docnyc.net.