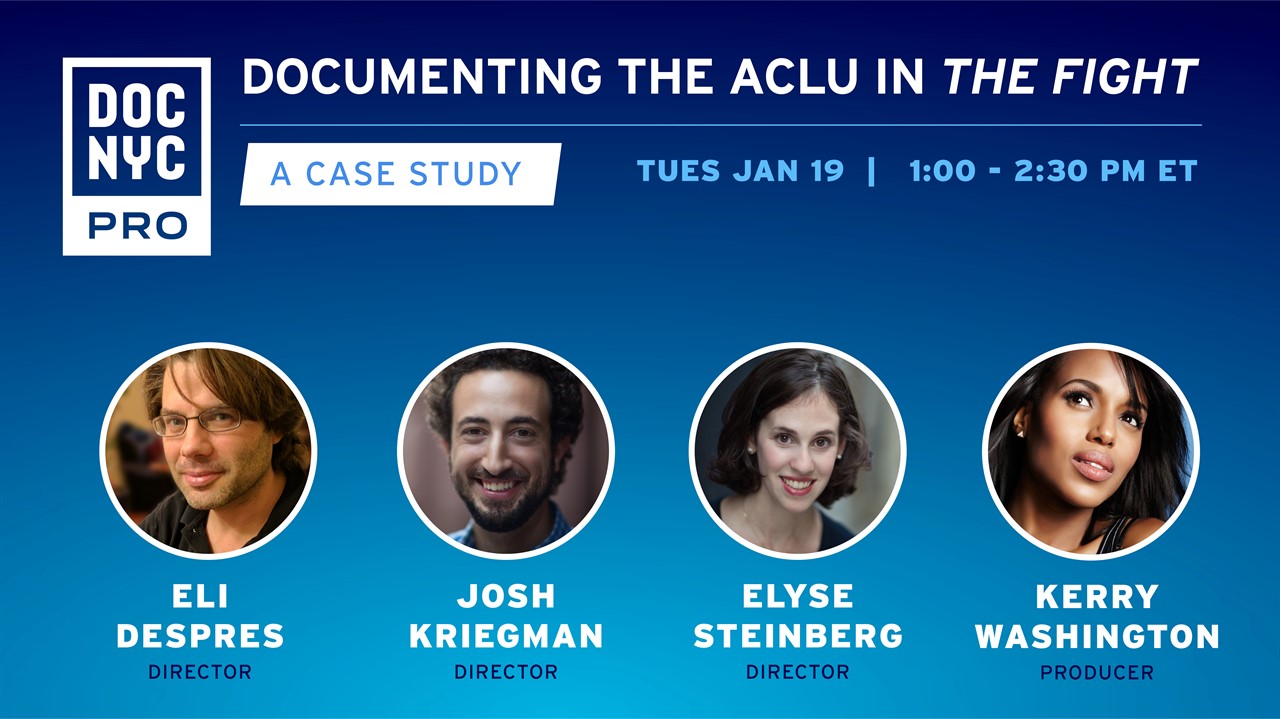 Documenting the ACLU In "The Fight": A Case Study
2021
This event was recorded live on Tuesday, January 19, 2021.
Join DOC NYC PRO for a 90-minute panel on the making of the 2020 Magnolia Pictures and Topic Studios release The Fight, which chronicles the work of the American Civil Liberties Union in the Trump era. Panelists include producer Kerry Washington (Scandal), directors Elyse Steinberg, Josh Kriegman, and Eli Despres (the trio behind Couples Therapy and Weiner), and Director of ACLU's Voting Rights Project Dale Ho, whose work to protect the franchise is one of the film's main threads. The event is moderated by DOC NYC Artistic Director Thom Powers.
The film team will discuss how the protests against the Muslim ban galvanized them to tell the story of the ACLU, how they secured rare access and navigated four complex storylines, and the ways the events captured in their film can help outline a path forward to protect voting and other rights still under threat post-Trump. The Fight was hailed as a "high-stakes thriller" by Indiewire and selected for the DOC NYC Short List. The panel discussion will include a 30-minute moderated Q&A.