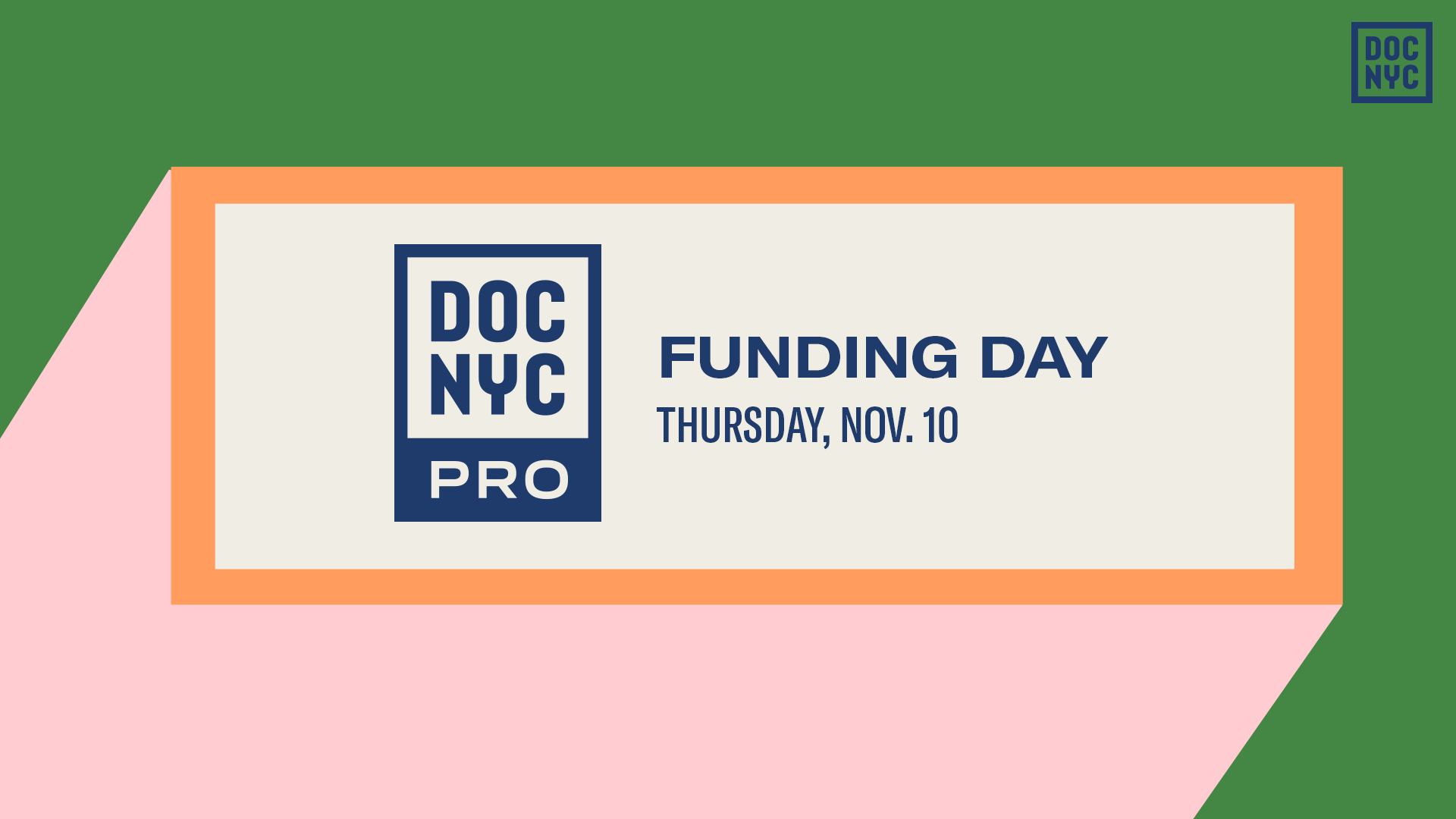 Funding Day (Nov. 10)

FUNDING DAY – THURSDAY, NOV. 10
Join us for conversations from noted funders tracking new trends and offering insights into funding your films.

Save more than 20% on a PRO Day Pass with the Early Bird discount, available through September 1. Each PRO Day Pass guarantees admission for one (1) to DOC NYC PRO panels and events specific to that day, plus access to the NBC News Studios Lounge for the day, including breakfast and happy hour.
To experience the DOC NYC PRO lineup, purchase an individual PRO Day Pass (via the Buy Ticket button) to hone in on a specific subject, or save even more with a 4- or 8-Day PRO Pack, also offered at an Early Bird discount available through September 1 – more details are available at this link.
Not valid for any DOC NYC film programs or Visionaries Luncheon tickets. Passes are non-transferable. Unused or unclaimed passes are strictly non-refundable.
All guests & staff will be required to comply with our Health & Safety protocols while attending DOC NYC events. For the latest information, please review our policies here.
DOC NYC PRO is co-presented by: