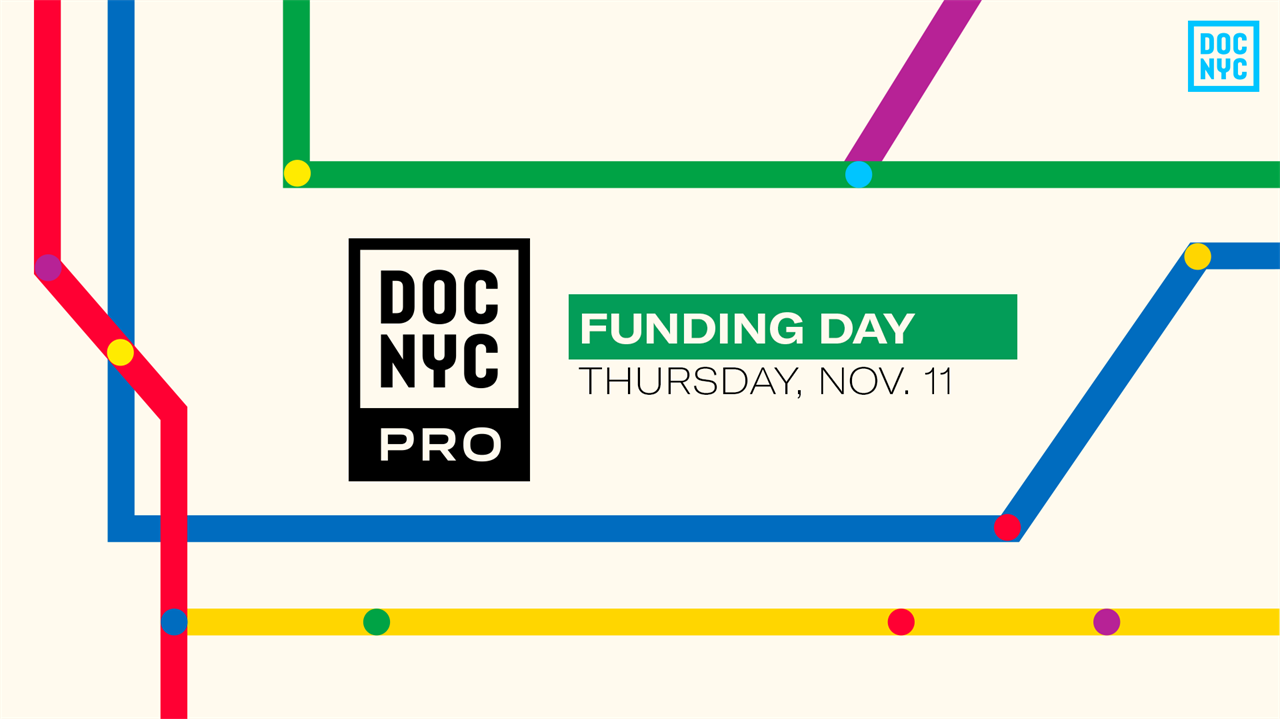 Funding Day (Nov. 11)
FUNDING DAY – THURSDAY, NOV. 11
Join us for conversations from noted funders tracking new trends and offering insights into funding your films. Includes a deep dive conversation unpacking success.
The day starts with Breakfast (9-10 AM) and ends with a Happy Hour (4:15-5:15 PM) co-presented by XTR.

10 am – 11:10 am
New Trends in Doc Funding
Explore new and evolving trends in the documentary funding landscape. Co-presented by XTR, this panel features major funders such as XTR's Kathryn Everett, Concordia Studios' Jonathan Silberberg, and TIME Studios' Alexandra Johnes. In a dialogue with Patricia Finneran from Storymatters Media, they will share their insights into what makes a project look promising to funders, as well as their thoughts on what the future might look like for doc funding.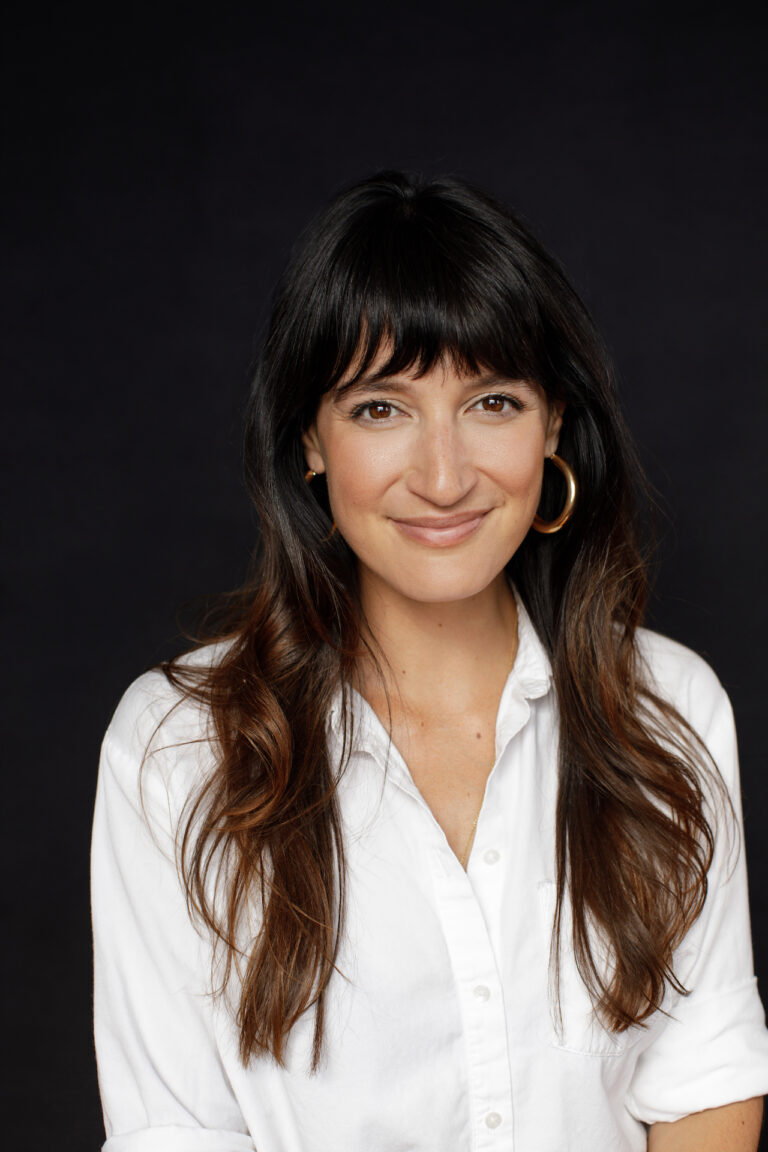 Kathryn Everett
Kathryn Everett is an award-winning filmmaker who works at the intersection of politics, philanthropy and film. Kathryn is Head of Film at the premium nonfiction studio XTR and a co-founder of nonfiction streaming platform DOCUMENTARY+. In her tenure at XTR, Kathryn has executive produced Oscar-nominated, Emmy and Peabody award-winning documentary feature and short films. Previously, she worked in field and finance for President Barack Obama's presidential campaigns and as a producer and creative director for the artist activist collective We Stand United, co-founded by Mark Ruffalo. Kathryn's work and approach are deeply informed by the years she spent working in Haiti as Chief Operating Officer of non-profit organization Artists for Peace and Justice, building over 100,000 square feet of permanent classroom space and the nation's only colleges for film and music alongside board members Ben Stiller, Susan Sarandon, and David Belle. Kathryn serves as a board member for Iqra Fund, a non-governmental organization that provides girls' education by establishing high quality, self-sustaining school systems in the remote, mountainous regions of northern Pakistan.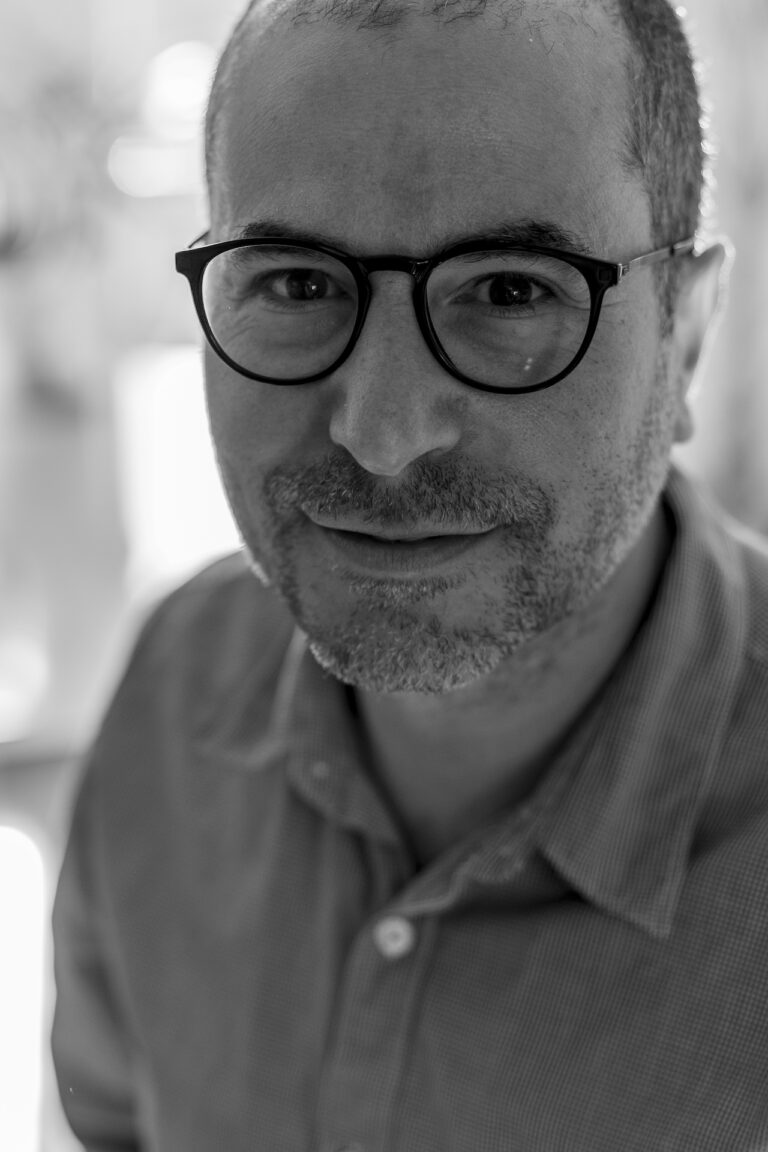 Jonathan Silberberg
Co-Head of Nonfiction, Concordia Studio
Jonathan Silberberg is an Emmy-winning producer and executive producer who serves as Co-Head of Nonfiction at Concordia Studio where he has worked on films including BOYS STATE, TIME, HOMEROOM, SUMMER OF SOUL, PROCESSION, and BLOODY NOSE EMPTY POCKETS. He began his career at the storied documentary company Maysles Films and worked for many years with RadicalMedia. Other credits include Joe Berlinger and Bruce Sinofsky's Oscar and Emmy-nominated feature film PARADISE LOST 3: PURGATORY for HBO, National Geographic's hybrid series MARS in collaboration with Ron Howard and Brian Grazer's Imagine Entertainment and RadicalMedia, and Sundance Channel's ICONOCLASTS.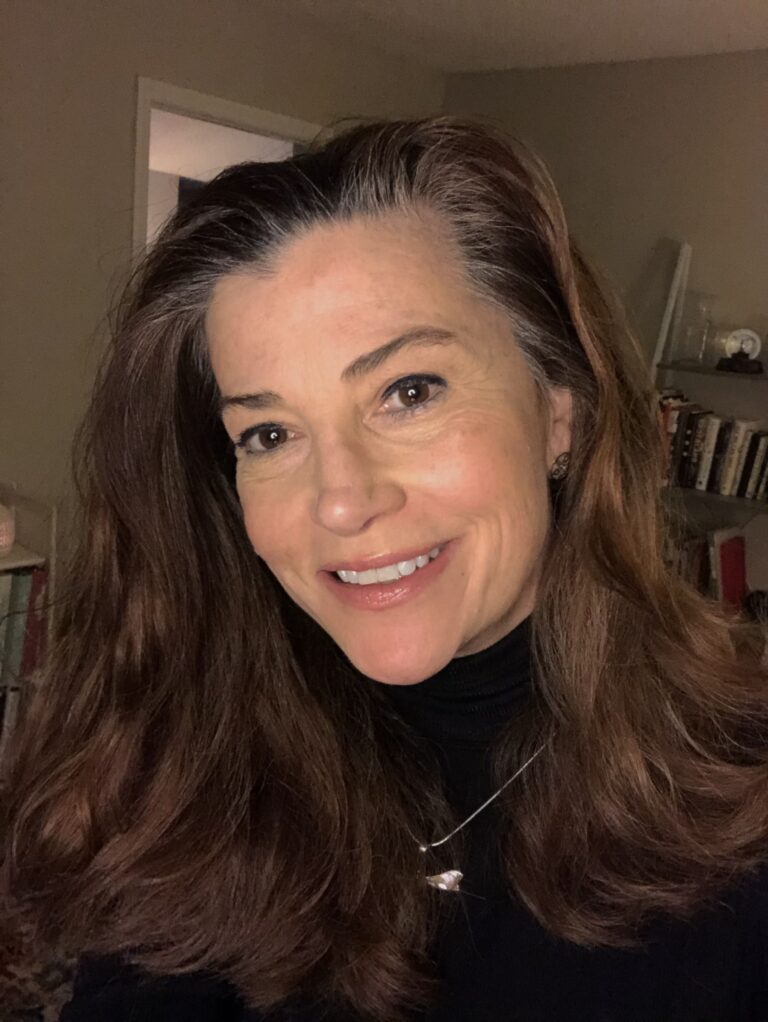 Patricia Finneran
Patricia is founder of Story Matters which connects media artists and movement leaders with funders, platforms and partners to advance social good and support a vibrant public media ecosystem. Story Matters clients include: Alliance, BYkids, CPH:Dox, FIFDH, Harmony Labs, Hot Docs, and Kering. Previously, she led Doc Society's Good Pitch Local program which seeds pro-social partnerships for local media artists and organizers. At Sundance, she was Creative Producer for the Sundance|Skoll Stories of Change programs, and represented the documentary fund at forums around the world. As Director of SILVERDOCS: AFI/Discovery Channel Documentary Festival she led its growth to become the largest documentary festival in the US and created the International Documentary Conference. She is a graduate of Barnard College, AFI Conservatory Producing program, and the National Arts Strategies Chief Executive and Rockwood Ford Just Films 'Art of Leadership' programs.
Co-presented by:

---
11:30 am – 12:40 pm
The Nuts and Bolts of Equity Investing
Equity investing is a key source of financing for many docs, but it's difficult, uncharted territory for many filmmakers. Paula Froehele of Chicago Media Project and Susan Margolin of St. Mark's Productions and producer Su Kim (Bitterbrush) will expand on how equity investing can be an important component of your funding strategy and how to decide if this funding approach is the right fit for your project. The panelists will also share advice on how doc filmmakers can prepare to secure investments. The panel will include a moderated Q&A session.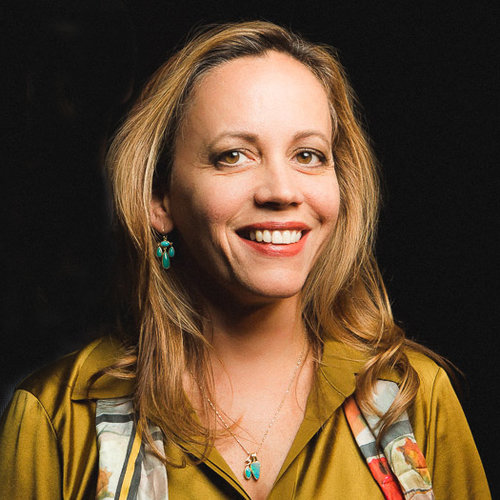 Paula Froehle
Paula is a multi-faceted human being who at any given moment is some combination of producer, director, visual artist, designer, educator, and entrepreneur – and equally loves it all. CMP is the culmination of her interests and abilities, which includes corralling large groups of people and getting them to move in (almost) one direction, thanks to growing up the middle child of 9. She loves connecting good-hearted humans with storytellers that tug at your heartstrings and trigger you toward action. And she's proud of CMP's 50+ member community, its $5.5mil+ funding support to over 60 award-winning documentaries. While it's hard to pick favorites, some notables are: Crip Camp, Knock Down the House, One Child Nation, On the Record, Athlete A, The Apollo, 16 Shots, Spaceship Earth, the top grossing biopic of all time Won't You be My Neighbor? (she has a soft spot in her heart for Mr. Rogers), and Academy-Award winning Icarus.
Su Kim
Su Kim is an Academy Award nominated and Emmy® and two-time Peabody Award-winning producer in New York. She is entrepreneurial, creative and committed to crafting compelling stories and supporting independent filmmakers. Her films in release include the OSCAR® and Primetime Emmy®-nominated HALE COUNTY THIS MORNING, THIS EVENING, MIDNIGHT TRAVELER and BITTERBRUSH . As a producer, she was awarded the 2015 Women at Sundance fellowship, CPB/PBS Producers Workshop Fellowship as well as funding from ITVS, the Sundance Documentary fund, NYSCA, the Tribeca Film Institute and California Humanities. She is currently producing ONE BULLET (director Carol Dysinger), SANSÓN, ME (director Rodrigo Reyes), FREE CHOL SOO LEE ( directors Eugene Yi and Julie Ha)and SARAH(director TracyDrozTragos). Su Kim was the New York producer for LEARNING TO SKATEBOARD IN A WAR ZONE (IF YOU'RE A GIRL) which won the OSCAR® and BAFTA.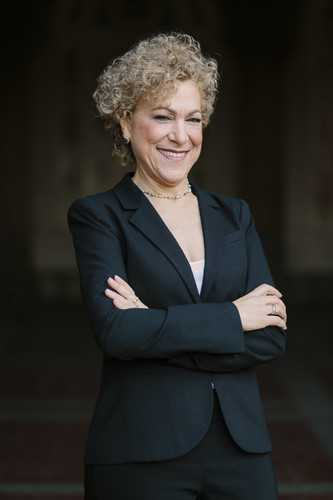 Susan Margolin
Producer (A Crime on the Bayou)
Susan Margolin is a pioneer of digital film distribution and a creator of independent films with 25+ years' experience. Margolin co-founded independent film distributor New Video/Docurama Films in 1992, and ran the company until she sold it to Cinedigm in 2012. As Co-President there she distributed critically acclaimed, award winning films including Destin Daniel Crettin's Short Term 12 and Kirby Dick and Amy Ziering's Academy Award nominated The Invisible War. In 2016 Margolin launched St. Marks Productions. She produced Nancy Buirski's A Crime on the Bayou (Starz) and The Rape of Recy Taylor (Starz), Alexandra Codina's Paper Children (YouTube Originals), Trish Adlesic's Tree of Life and Executive Produced Judith Helfand's upcoming Love and Stuff, Zeva Oelbaum and Sabine Krayenbühl's Obsessed With Light and Cheryl Miller Houser and Cynthia Wade's Generation Startup (Netflix). Margolin serves on the board of directors of Chicken & Egg Pictures, Manhattan Neighborhood Network, BAFTA NY (emerita), and the Documentary Producers Alliance, and on the advisory boards of Hamptons DocFest and NYWIFT. Margolin is a member of the PGA, BAFTA and AMPAS.
---
1:30 pm – 2:40 pm
Thinking Strategically: Pulling Back the Curtain on Film Funding Success
How can filmmakers put their best foot forward to make their project look appealing to an investor, studio, potential broadcaster or grant funder? Grantmaking expert Tracie Holder talks with Fork Films' Kat Vecchio and filmmaker Bryon Hurt (Hazing) about how you can use the different tools that are within your reach to make your project stand out from the crowd. The panel will include a moderated Q&A session.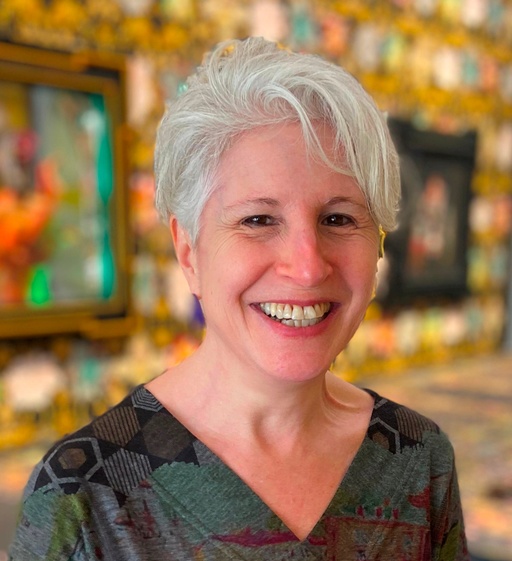 Tracie Holder
Tracie Holder is a filmmaker, consultant, producer and U.S. film funding specialist. A 2016 Sundance Creative Producers Fellow, Holder leads workshops, tutors and serves on juries at international pitching and training sessions. She is widely regarded as a "go-to" person and all-round resource for artists seeking U.S. funding having raised more than $3 million in grant funding for her own projects. Clients include: Documentary Campus, IDFA, EDN, Ramallah Doc, Lisbon Docs, Firelight Media, DOC NYC, Chicken & Egg, Black Public Media, Brown Girls Doc Mafia, Creative Capital, Unions Docs, and Gotham Film & Media (formerly IFP), among others. Holder was a longtime consultant to Women Make Movies and served as the Development & Funding Strategist for Abby Disney's Fork Films. She is a former board member of NY Women in Film and grant panelist for national and local funders. She co-directed/produced Joe Papp in Five Acts, (Tribeca Film Festival, PBS/ American Masters). Producing credits include Grit, (Hot Docs/POV) and The Quiet Zone, and One Person, One Vote? in production. She is currently developing The People's Will, for which she was recently awarded a prestigious National Endowment for the Humanities production grant.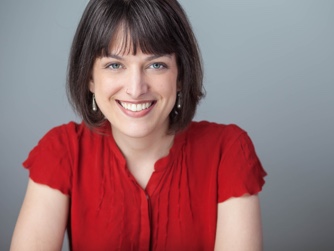 Kat Vecchio
Kat is the CCO at Fork Films, where she works across departments to guide the development and release of new projects in all media, and alongside the COO oversees and supports project distribution and impact campaigns. Previously she served as Fork Films' Director of Grantmaking.
---
3 pm – 4:10 pm
Building budget and Community on Kickstarter
Kickstarter's Elise McCave leads a session with filmmaker and organizer Iyabo Boyd, who successfully leveraged the platform to fund multiple film projects. Iyabo also spent a season working on staff at Kickstarter, so she really knows the inside scoop! Learn what it takes to use the platform to build the community, independence, and finances you need for your next project.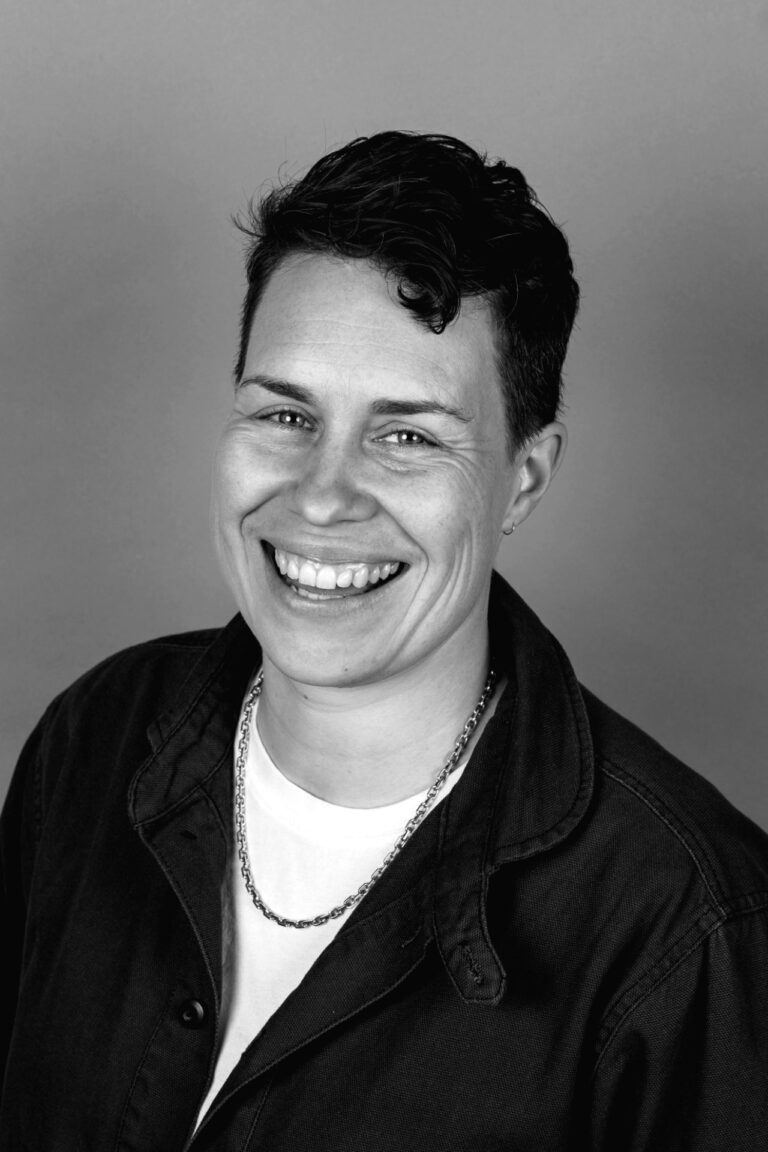 Elise McCave
Senior Director of Film, Kickstarter
Elise is Kickstarter's Senior Director of Film. She works with filmmakers worldwide, providing tailored support and mentorship on fundraising and audience-building for films in development and production. She works to ensure the creative voices on Kickstarter come from all corners of the industry,  producing work that explores the form to the fullest. Based in New York, she joined Kickstarter in 2016 from Doc Society (formerly BRITDOC), a nonprofit based in London and New York that works with documentary filmmakers. Elise is the producer of forthcoming feature documentary, Cisco Kid.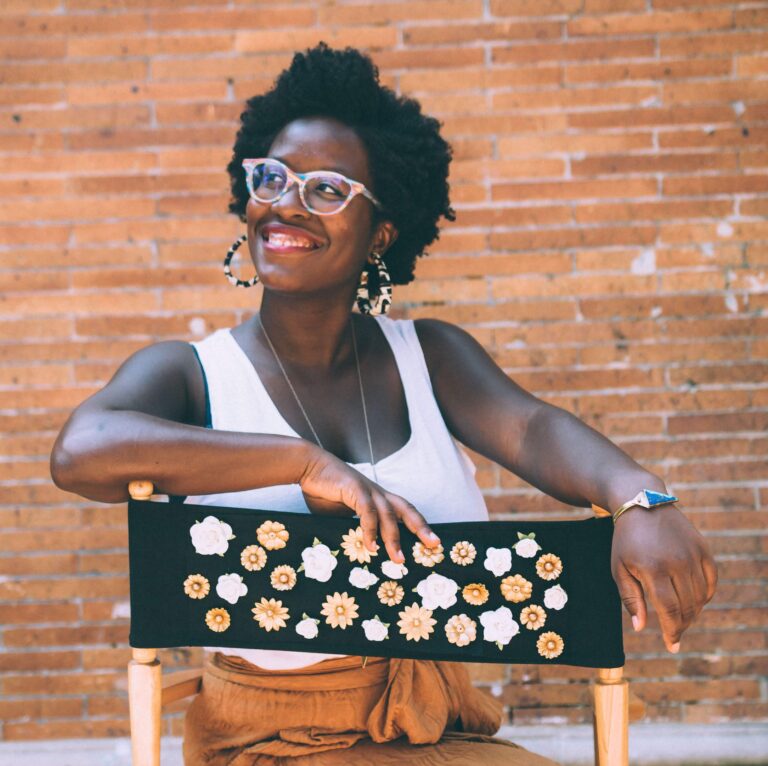 Iyabo Boyd
Founder, Brown Girls Doc Mafia
Iyabo Boyd is the founder of Brown Girls Doc Mafia, whose mission is to bolster the creative and professional success of women and non-binary people of color working in the documentary industry. She previously held positions in artist development, program management, and funding at the Points North Institute, Topic.com, Kickstarter, Doc Society's Good Pitch, Chicken & Egg Pictures, and the Tribeca Film Institute. As a producer, Iyabo was a 2019 Rockwood JustFilms Fellow at the Ford Foundation. In 2021, she was a recipient of DocNYC's New Leader Award, and was named a "Black Visionary" by the Sundance Film Institute and a Documentary Film Influencer by IndieWire in 2021. She is also a writer, director, and producer whose projects have screened at the Berlinale, Sundance, Tribeca, and Blackstar Film Festivals. Originally from Denver, Iyabo graduated from NYU's Tisch School with a BA in Film & Television, and lives in the Bronx, NY.
---
To experience the DOC NYC PRO lineup, purchase an individual PRO Day Pass (via the purchase button above) to hone in on a specific subject, or benefit from discounted pricing when you purchase Multi-Day Pass Packs to an assortment of topic strands.

All guests & staff will be required to comply with our Health & Safety protocols while attending DOC NYC events. For the latest information, please review our policies here.
DOC NYC PRO is co-presented by: