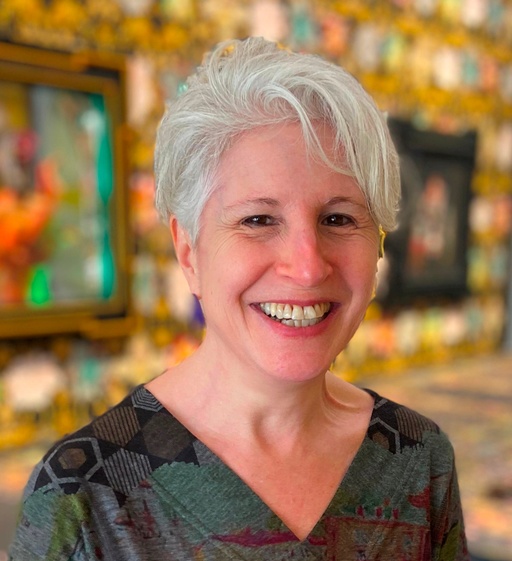 Tracie Holder
Tracie Holder is a filmmaker, consultant, producer and U.S. film funding specialist. A 2016 Sundance Creative Producers Fellow, Holder leads workshops, tutors and serves on juries at international pitching and training sessions. She is widely regarded as a "go-to" person and all-round resource for artists seeking U.S. funding having raised more than $3 million in grant funding for her own projects. Clients include: Documentary Campus, IDFA, EDN, Ramallah Doc, Lisbon Docs, Firelight Media, DOC NYC, Chicken & Egg, Black Public Media, Brown Girls Doc Mafia, Creative Capital, Unions Docs, and Gotham Film & Media (formerly IFP), among others. Holder was a longtime consultant to Women Make Movies and served as the Development & Funding Strategist for Abby Disney's Fork Films. She is a former board member of NY Women in Film and grant panelist for national and local funders. She co-directed/produced Joe Papp in Five Acts, (Tribeca Film Festival, PBS/ American Masters). Producing credits include Grit, (Hot Docs/POV) and The Quiet Zone, and One Person, One Vote? in production. She is currently developing The People's Will, for which she was recently awarded a prestigious National Endowment for the Humanities production grant.
Grant Writing Secrets: A Two-Part Workshop with Tracie Holder
May 6 & May 13 at 2 pm - 3:30pm ET
DOC NYC PRO presents a two-part intensive workshop on grant funding for documentary filmmakers. In two 90-minute sessions, this workshop offers filmmakers a roadmap to successful grant funding, including best practices for creating proposals for key documentary funders, from government agencies to foundations to private philanthropists.
Taught by seasoned producer, grant writer, and grant panelist Tracie Holder–who has raised millions in grant funding for her own and others' projects–this workshop reviews all aspects of a successful documentary grant writing process, including:
the critical components of a successful grant proposal
how to convey ideas visually
how to strike a balance between the big, broad brushstroke ideas behind your project and the small details that make your project come alive on the page
the common mistakes filmmakers make when submitting proposals–and how to avoid them
insights into the panel of reviewers judging your proposal
Over the course of two sessions, offered one week apart, attendees will come away with a comprehensive framework for proposal writing and the confidence to execute a competitive proposal.
Tickets are $59 and include both 90-minute sessions.
All registrants may participate in the live sessions, and will also receive access to the recorded event and a written transcript. Tickets are non-refundable.
Workshop participants also have the option to sign-up for individual 45-minute consultations with Tracie Holder for an additional $125 fee. The number of consultations are limited to 25 and available on a first-come, first-served basis. To register, choose the consultation option at checkout. Tracie will follow up to schedule an appointment.
If you have questions about registration, please email ticketing@docnyc.net. For questions about accommodations and accessibility, including requests for CART services or live ASL interpretation, please email accessibility@docnyc.net.