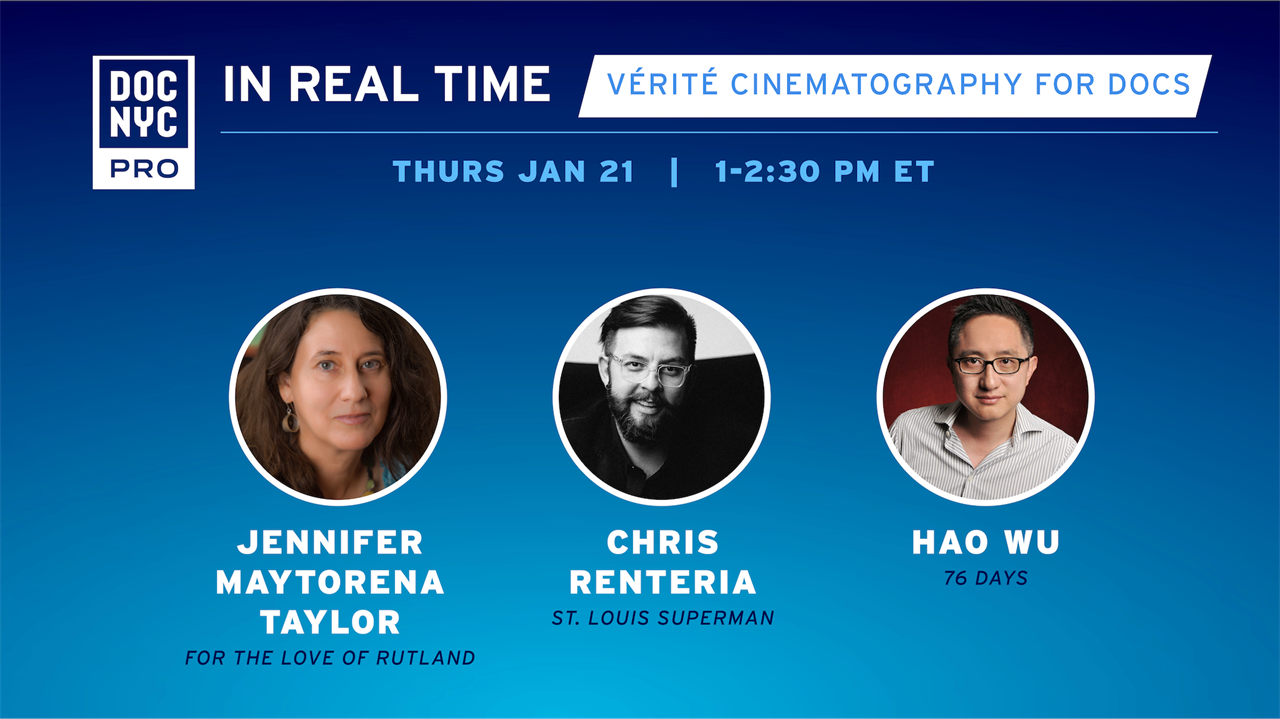 In Real Time: Vérité Cinematography for Docs
2021
This event was recorded live on Thursday, January 21, 2021.
Join DOC NYC PRO for a 90-minute panel about the art of vérité cinematography for documentary film. Guests include director, Jennifer Maytorena Taylor (For the Love of Rutland, New Muslim Cool); director Hao Wu (76 Days, All In My Family); and producer and cinematographer Chris Renteria (St. Louis Superman, Whose Streets?). Panelists will discuss their approaches to vérite cinematography; how they earn access to and trust from film participants; their techniques for capturing intimacy and character, even in chaotic or unpredictable filming environments; and the cameras and gear they use. The panel discussion will include a 30-minute moderated Q&A.
Tickets for this event are $19, or get access to all ten events in DOC NYC PRO's winter season by registering for the Winter 2021 Season Pass.
All registrants may participate in the live session, and will also receive access to the recorded event, a written transcript, and a copy of the slide presentation after the livestream. Tickets are non-refundable. 
If you have questions about registration, please email ticketing@docnyc.net. For questions about accommodations and accessibility, including requests for live ASL interpretation, please email accessibility@docnyc.net.