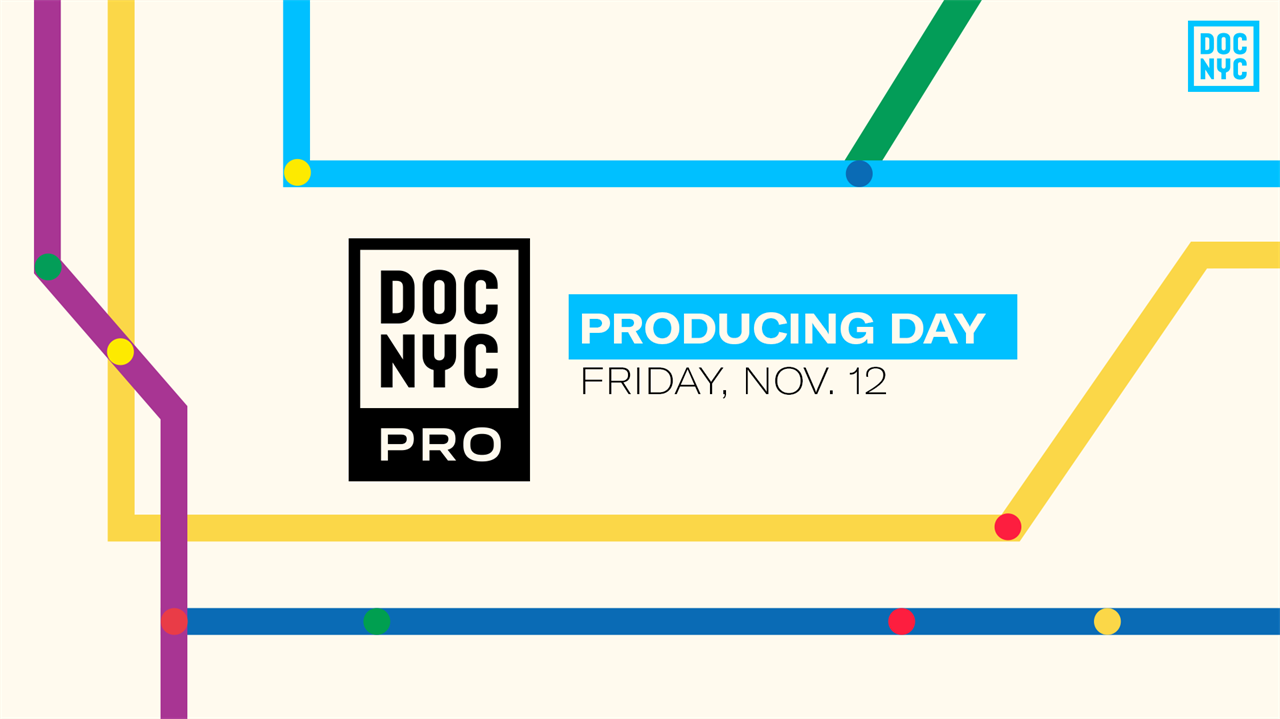 Producing Day (Nov. 12)
PRODUCING DAY – FRIDAY, NOV. 12
Leading producers share expertise about impact producing, making a living as an indie producer, how to be an effective producer in fast changing landscapes and equity shifts in the profession.
Producing Day is co-presented by: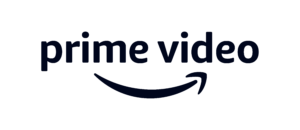 The day starts with Breakfast (9-10 AM) and ends with a Happy Hour (4:15-5:15 PM) co-presented by Amazon Studios and community partner DPA.
10 am – 11:10 am
How to Make a Living and Build a Career as a Doc Producer
How do you build a thriving career as a doc producer? In a discussion with Dan Cogan, veteran indie producers Heidi Reinberg (93 Queen), Julie Anderson (Dreamland: The Burning of Black Wall Street) and Jessica Edwards (Rams) will share insights that will educate and inspire as you craft your producing career.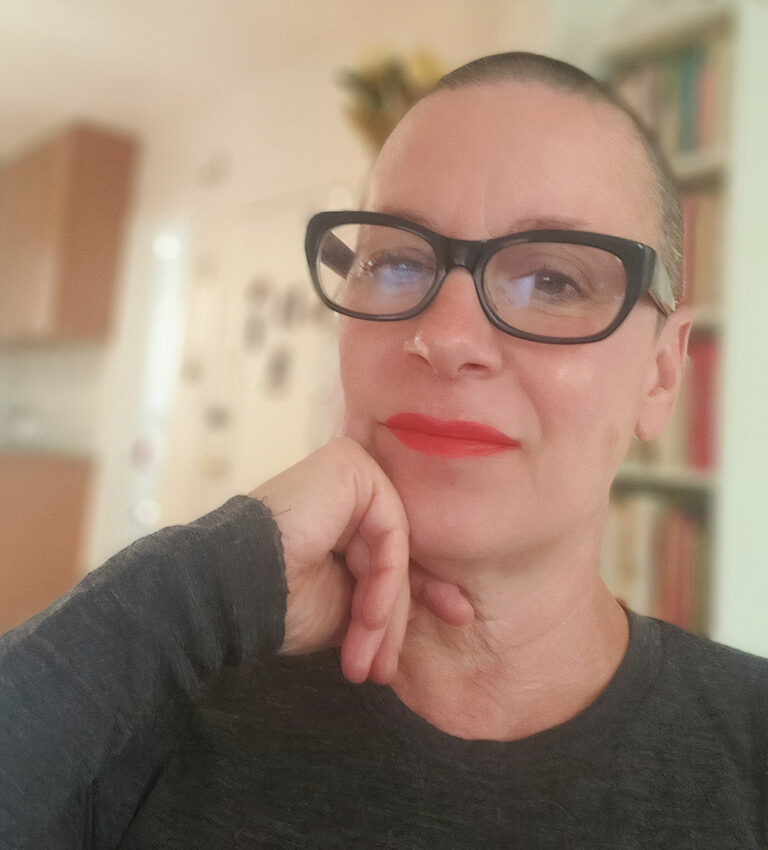 Heidi Reinberg
Heidi Reinberg recently served as Consulting Producer on the documentary Born to Be, which premiered at 2019 NY Film Festival before being released theatrically by Kino-Lorber and being nominated for two Emmys. Prior to that, she produced 93Queen — a co-production with ITVS, arte SWR, and YesDocu. 93Queen had its broadcast premiere on POV before heading over to HBOMax. Previously, Reinberg worked with Oscar winner Ross Kauffman and award-winning directors Mai Iskander and Jeremiah Zagar. Her work has been supported by the Sundance Documentary Institute; the Ford Foundation; the National Endowment for the Humanities; XTR; the Tribeca Film Institute; Catapult Film Fund; Fork Films; NYSCA; the IDA; the Economic Hardship Reporting Project; and the Austin Film Society. She is a frequent panelist on the subjects of grant-writing, fundraising, project development, and pitching. Reinberg is a member of the Documentary Producers Alliance, serving as a member of that body's Structural Working Group.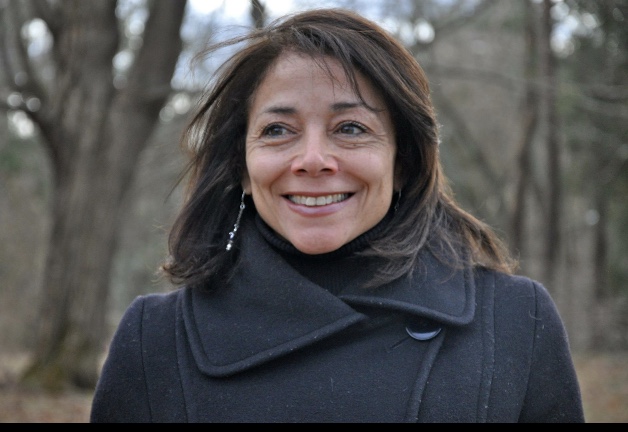 Julie Anderson
Filmmaker (Dreamland: The Burning of Black Wall Street)
A film executive and creative producer with more than twenty years experience, JULIE ANDERSON is an Emmy Award-winning, Academy Award nominated Showrunner, Independent Producer, Supervising Producer and Director. She has just wrapped the upcoming HBO documentary series "Black & Missing" and is in production on Imagine/Apple TV produced documentary "Black and Blues, the story of Louis Armstrong". She is an experienced multi-hyphenate media executive and producer with a programming and production background in the global documentary community. Her expertise spans development, budgeting, negotiation, production, team building and managing a broad portfolio of production projects from development to delivery. Over the years, she has built an extensive network of industry and filmmaker relationships with high profile, award-winning talent. Some of Julie's recent producing credits include:Emmy Award winning "We Are The Dream" (HBO), "Vick" (ESON's 30 for 30), Emmy, Peabody and NAACP Spirits Award winning "The African Americans, Many Rivers to Cross" (PBS), "The Talk" (PBS), Academy Award nominated "God Is The Bigger Elvis" (HBO), "Dreamland, the Burning of Black Wall Street" (Springhill Productions/CNN).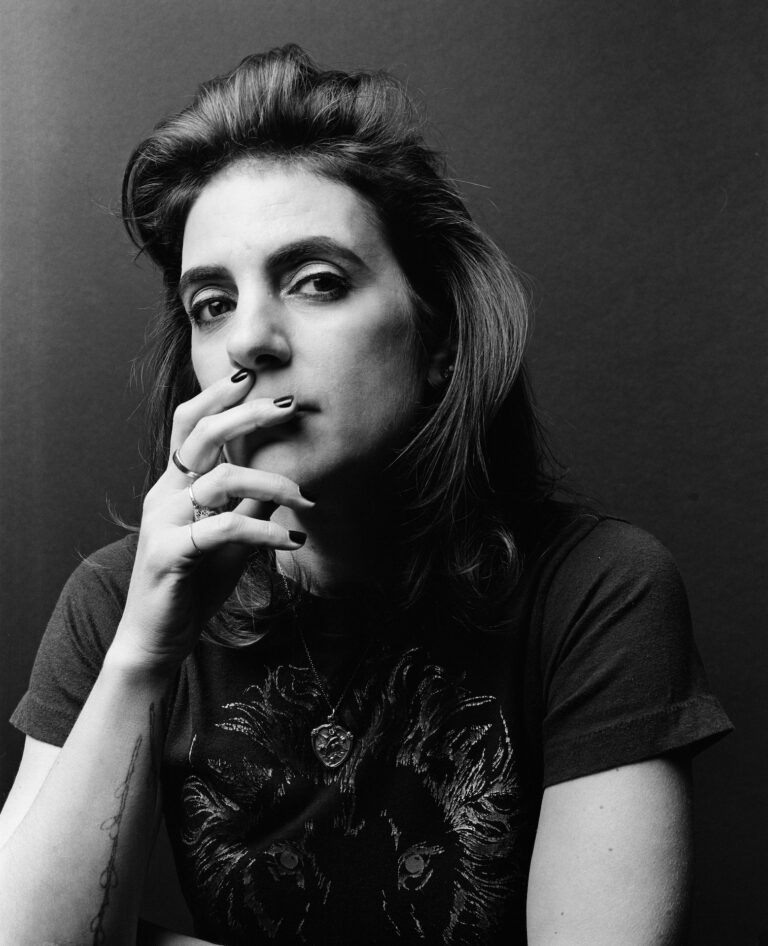 Jessica Edwards
Jessica Edwards has a broad background in the film industry as a director, producer, and publicist. She's the founder of Film First, a production company that creates and distributes documentary features, shorts and new media projects including the award-winning Mavis! about soul and gospel pioneer Mavis Staples which won a Peabody in 2017. Edwards holds an MA in Media Studies from The New School in New York City and a BA in Cinema Studies from Concordia University in her native Canada. She lives and works in Brooklyn.
---
11:30 am to 12:40 pm
Spectacular Failures and What We Learned
Veteran producers Xan Parker (Rebuilding Paradise), Yael Melameade (Salty Features) and Raeshem Nijhon (Culture House) reflect on how some of their greatest failures turned into invaluable learning experiences. This discussion, moderated by Dan Cogan of Story Syndicate, offers advice on how you can grow in the face of insurmountable hurdles in your producing journey.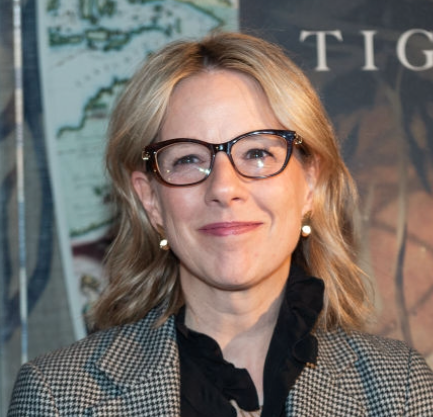 Xan Parker
Producer (Rebuilding Paradise)
Xan Parker is a documentary producer based in New York City. She executive produced the upcoming series "Mind/Trip" directed by the award-winning team of Heidi Ewing, Rachel Grady, Lana Wilson and Steve Maing. She was the creative producer of Ron Howard's 2020 film "Rebuilding Paradise" (National Geographic) and of Ross Kauffman's "Tigerland" (Discovery 2019). Xan produced Toby Oppenheimer's "The End: Inside the Last Days of the Obama White House" (CNN 2017), Celia Maysles' "Wild Blue Yonder," Stephanie Wang-Breal's "The Contested Convention" (ESPNFilms 2016), Rachel Boynton's "Big Men" (2013), Kristi Jacobson's "A Place at the Table" (2012), and Marshall Curry's "Racing Dreams" (Best Documentary, 2009 Tribeca Film Festival). Xan executive produced Ivy Meeropol's critically acclaimed 2007 series "The Hill," and was a producer on the Academy Award nominated HBO film "LaLee's Kin: The Legacy of Cotton" (2001 duPont-Columbia Award) directed by her mentors Susan Froemke, Deborah Dickson and Albert Maysles.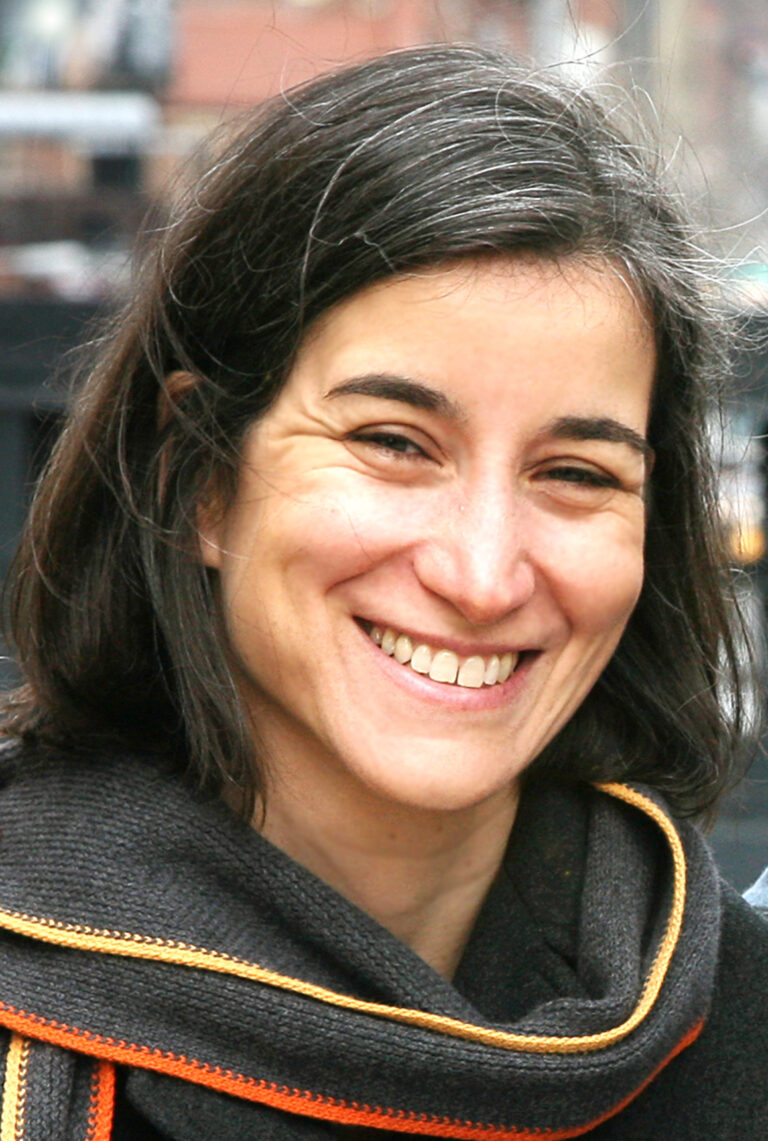 Yael Melamede
Co-founder, SALTY Features
Yael Melamede – Filmmaker. Yael Melamede is the co-founder of SALTY Features – an independent production company based in New York City whose goal is to create media that is thought-provoking, vital, and enhances the world. Melamede's documentary credits include the Jigsaw Productions/Amblin Entertainment six-part series WHY WE HATE (2019), STRAIGHT/CURVE (2017), WHEN I WALK (News & Doc Emmy Award Winner, 2015), (DIS)HONESTY – THE TRUTH ABOUT LIES (2015), DESERT RUNNERS (2015), INOCENTE (Academy Award Winner, Best Doc Short, 2013), and MY ARCHITECT (Academy Award Nominee, 2004). Yael was an architect before becoming a filmmaker and is a member of the Academy of Motion Picture Arts & Sciences.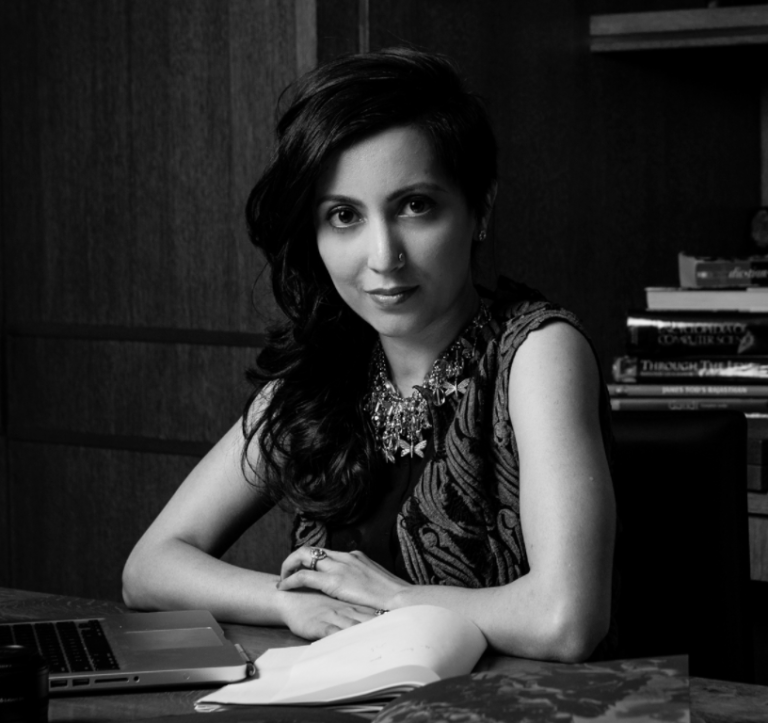 Raeshem Nijhon
Raeshem Nijhon is founder of Culture House – a Black, Brown and Women owned production company. Along with her partners, Carri Twigg and Nicole Galovski, they produce entertainment forward work at the intersection of pop and politics. Current projects include premium doc series The Hair Tales with Tracee Ellis Ross and Oprah Winfrey for Hulu and OWN, a Netflix series about women in music, a doc/narrative hybrid series for Disney+, and projects with Amazon and Freeform. Raeshem sits on the board for the New York Center for Communications. She serves on the Creative Council for EMILY'S List. Select pro-social work includes partnerships with Planned Parenthood, the National Council for Behavioral Health and the Committee to Protect Journalists. In 2021, Raeshem launched the Culture House Consultancy, a resource for networks and studios to engage with a range of experts across issues like race, gender, mental health, and socio-economic diversity.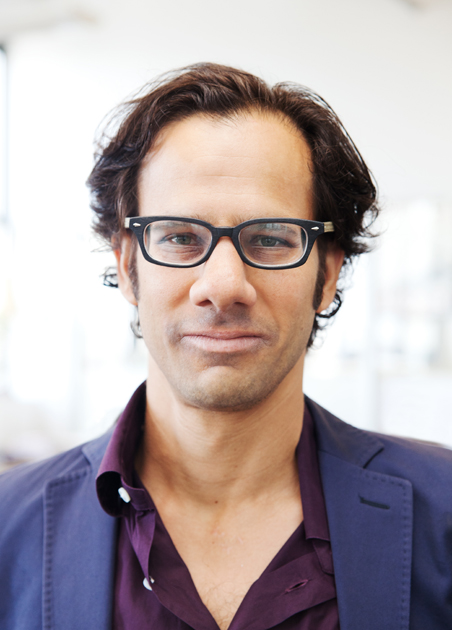 Dan Cogan
2014 Visionaries Tribute Leading Light Award
---
1:30 pm – 2:40 pm
Impact Producing: Case Studies
Documentary filmmaking has a long tradition of working to effect social change, but what can you do to make sure your work has an impact? In a conversation moderated by Hellura Lyle, formerly of DocWatchers, Hoda Hawa (John Lewis: Good Trouble), Beth Levison (Storm Lake) and Alice Quinlan, Engagement and Impact Strategist, will share their insights on how to elevate your film to inspire action.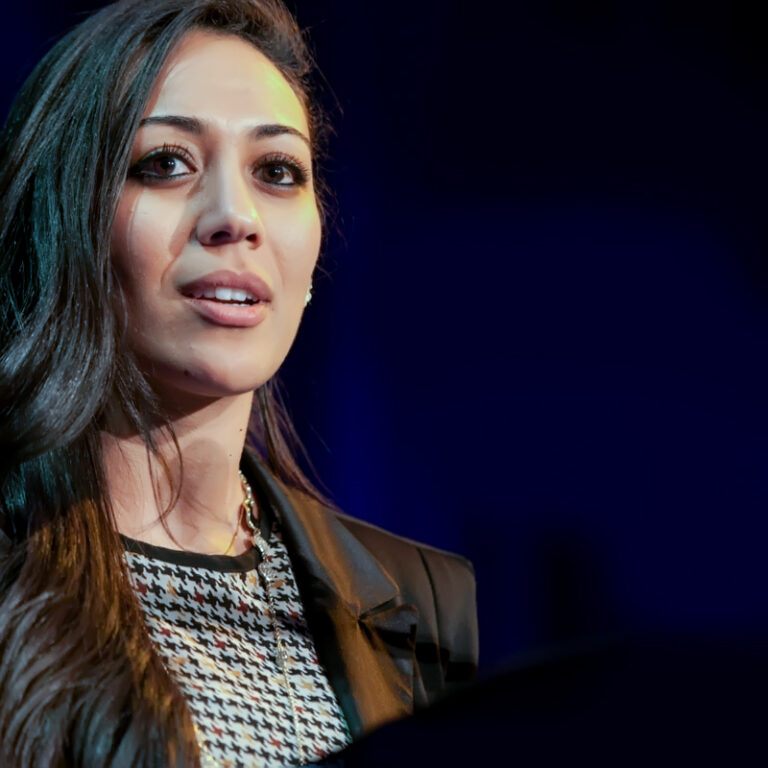 Hoda Hawa
Impact Producer, Participant Media
Hoda Hawa is the Social Impact Sr. Manager and Impact Producer at Participant Media, the leading media company dedicated to entertainment that inspires audiences to engage in positive social change. At Participant, she focuses on building partnerships with key non-profit and NGO organizations to build campaigns around bringing global awareness and action to today's most vital social, economic and environmental issues. Currently, she is co-producing the Judas and the Black Messiah impact campaign working with Chairman Fred Hampton Jr. and other national and local leaders to change the narrative around the Black Panther Party and what it means to be an activist and revolutionary. Prior to that, Hoda was the Director of the Washington, DC Office for the Muslim Public Affairs Council (MPAC), a national policy advocacy organization working to promote and strengthen American pluralism by increasing understanding and improving policies that impact American Muslims. She regularly advised and engaged senior government and civil society leaders on domestic and foreign policy issues that impacted American Muslim communities. She has a M.A. in Ethics, Peace and Global Affairs from American University and a B.A. in Political Science from George Washington University.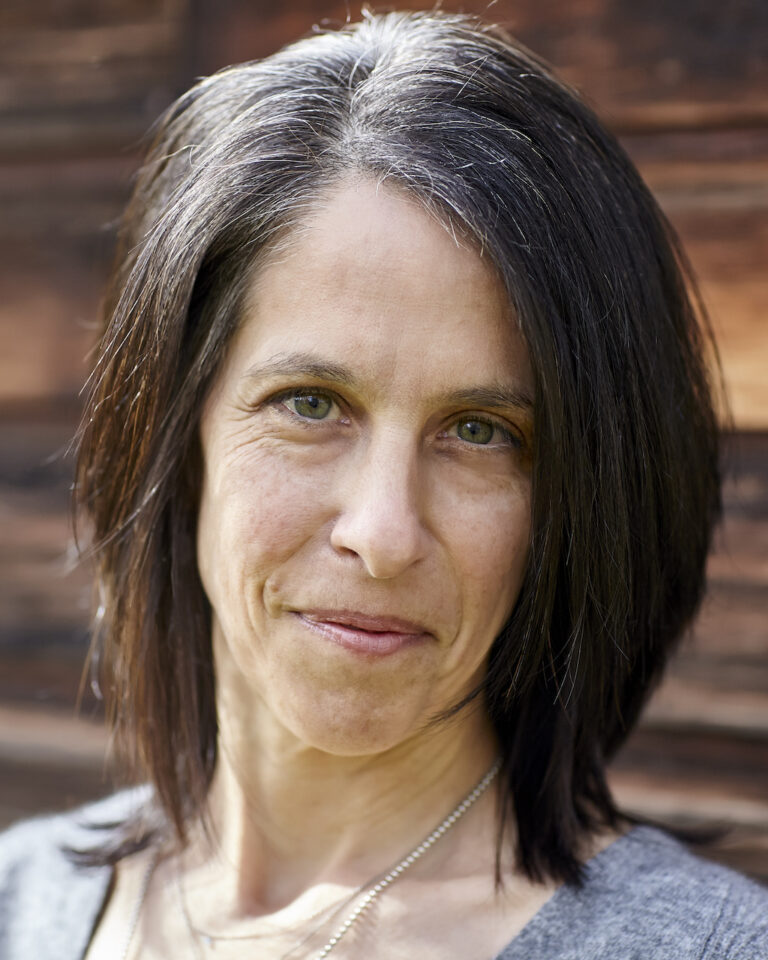 Beth Levison
Beth Levison is an independent Emmy and Peabody-winning filmmaker based in NYC. Her most recent film, STORM LAKE, which she directed alongside director/DP Jerry Risius and also produced, premiered at the 2021 Full Frame Documentary Film Festival, won the Audience Award at AFI DOCS, and is about one family's efforts to protect their Iowan farming town through their biweekly newspaper—come hell or pandemic. Prior to that, she produced WOMEN IN BLUE (2020 Tribeca Film Festival/Independent Lens), MADE IN BOISE (2019 AFI DOCS 2019/Independent Lens), Emmy-nominated PERSONAL STATEMENT (2018 AFI DOCS/PBS), 32 PILLS: MY SISTER'S SUICIDE (2017 Hot Docs/HBO), and her documentary directorial debut LEMON (PBS 2011). Levison is the founder of Hazel Pictures, a co-founder of the Documentary Producers Alliance (DPA), producing faculty with the School of Visual Arts MFA program in Social Documentary Film, and a member of the Academy of Motion Picture Arts and Sciences.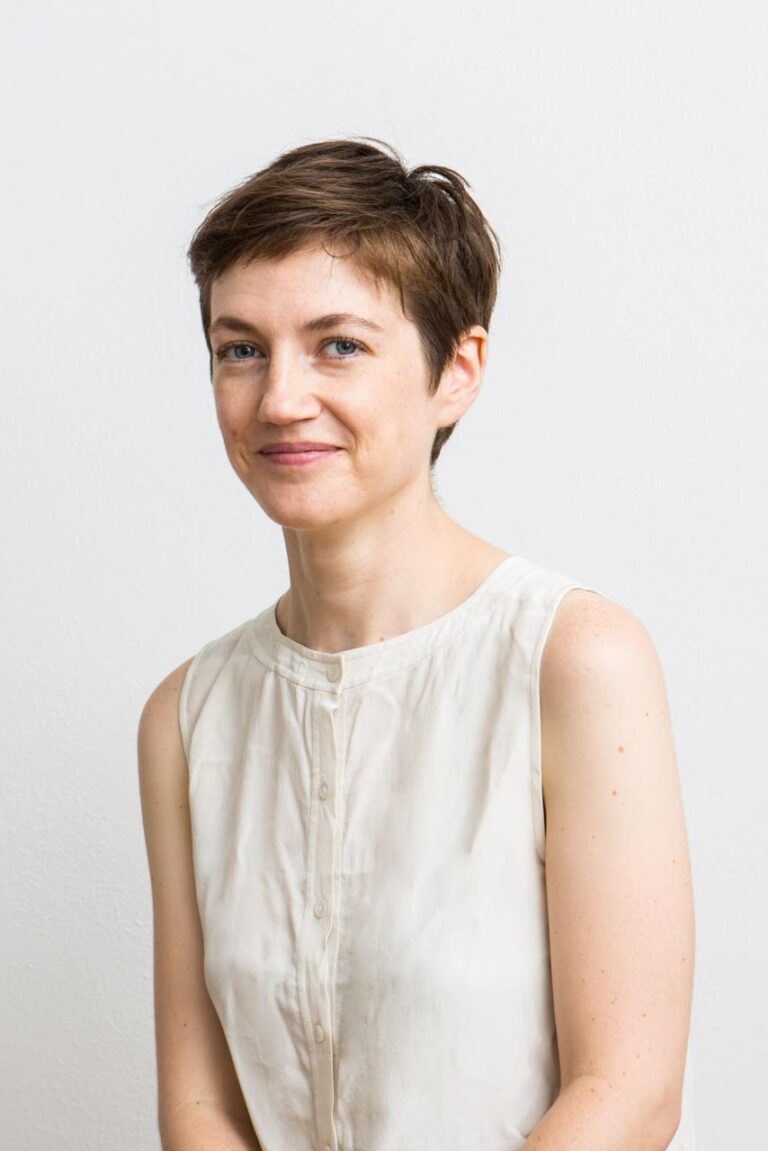 Alice Quinlan
Engagement and Impact Strategist
Alice is an impact and engagement consultant with more than eight years of experience using storytelling to drive social change. At Red Owl, she leads campaigns with responsive strategies and an eye for creative partnerships and community-based work. Previously, as the Director of Community Engagement and Education at POV, Alice developed strategic national engagement campaigns for POV documentaries, produced resources around POV's features, shorts and digital projects, and facilitated 700+ free screenings nationwide every year with her team. Prior to joining POV in 2014, she founded the KRTS Youth Media Project in Marfa, TX, a part of PBS Student Reporting Labs, and managed the American Graduate campaign at Marfa Public Radio, a project of the Corporation for Public Broadcasting. Her reporting work has appeared on Monocle Radio, Marfa Public Radio, PRX: ReMix with Roman Mars, Fronteras: The Changing America Desk and in Wherever Magazine and The Big Bend Sentinel. She graduated from Sarah Lawrence College with a degree in Philosophy.
Co-presented by: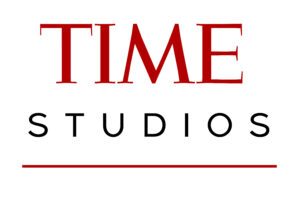 ---
3 pm – 4:10 pm
Producing with Archival Footage
Learn tips and tricks on how to use archival footage to your best advantage. Moderated by programmer Hellura Lyle, we'll hear from the My Name is Pauli team of producer Talleah Bridges McMahon and editor Cinque Northern and Val co-directors/co-editors Ting Poo and Leo Scott as they share their insights on the secret to producing an impactful documentary with archival footage.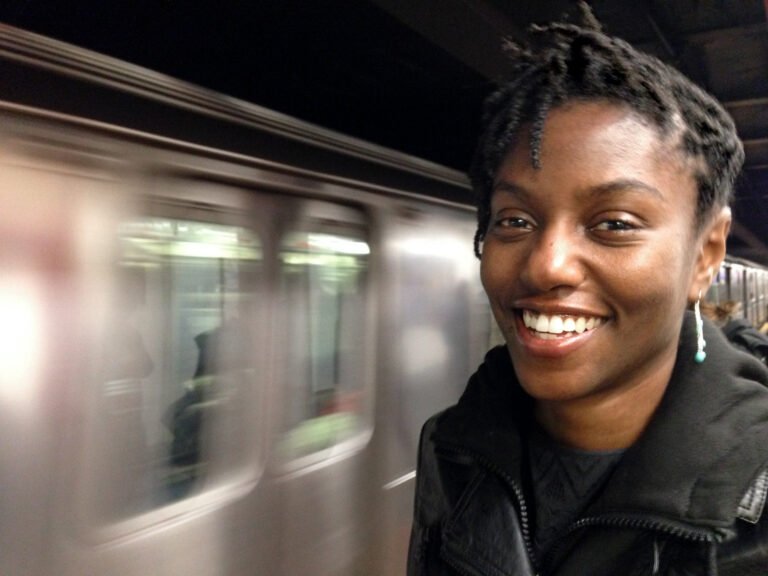 Talleah Bridges McMahon
Producer (My Name is Pauli Murray)
Talleah Bridges McMahon is an award-winning director/producer who has worked on documentaries for CNN, ABC and PBS. Most recently, she directed an episode of Through Our Eyes for HBO Max. Previously, she directed the Emmy-nominated series America Since MLK: And Still I Rise. Prior to that, she co-produced two episodes of the six-hour series The African Americans: Many Rivers to Cross, which garnered Emmy and Peabody awards. Other projects include CNN's THE NINETIES and The 2000s, MAKERS: Women Who Make America, and Operation Homecoming: Writing the Wartime Experience, which was nominated for an Academy Award. She has a B.A. from Emory University and a master's degree from the University of Southern California.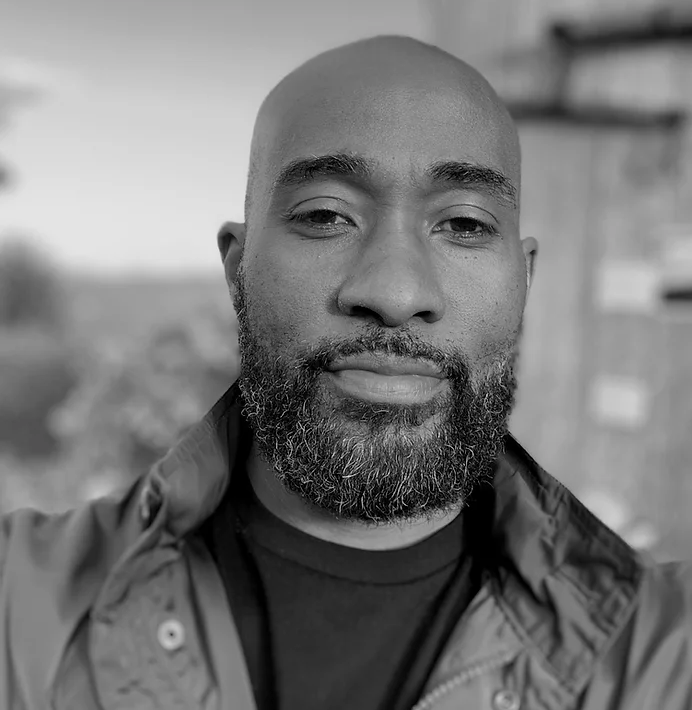 Cinque Northern
Editor, Co-Writer (My Name is Pauli Murray)
Cinque is an artist, filmmaker and editor who's earned international awards and recognition for his narrative and documentary work. Having spent eighteen years as a documentary editor for television and film, Cinque is passionate about the intersect of cinematic artistry and social impact. He's worked internationally as a videographer and photographer and served as an adjunct professor at NYU's Tisch School of the Arts where he holds an MFA in Filmmaking. Recent works include The One and Only Dick Gregory (Showtime) executive produced by Kevin Hart and Lena Waithe for which Cinque was story producer, field director and editor. Cinque also co wrote and edited My Name is Pauli Murray (Amazon Studios) for the Academy Award nominated directors of RBG, Betsy West and Julie Cohen. My Name is Pauli Murray premiered at the 2021 Sundance Film Festival and is currently streaming on Amazon Prime.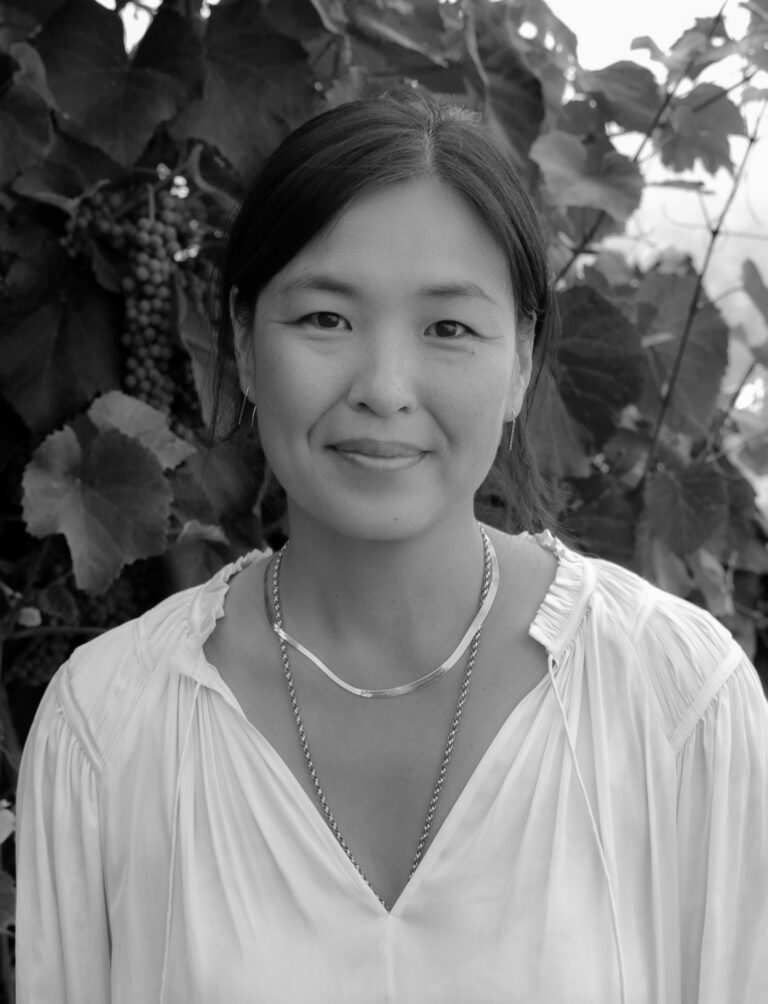 Ting Poo
Co-Director, Co-Editor (Val)
Ting majored in film at Columbia University, after which she began her career as an editor. In 2008, she edited the documentary "Britney: For the Record" which, at its premiere, was the most highly anticipated and watched program ever to air on MTV. She has worked on both independent features, and documentary series and is interested in storytelling across all platforms. In 2015, she co-edited her first VR piece, "The Displaced", which won the Entertainment Grand Prix at Cannes and earned her an Emmy nomination for New Approaches: Current News Coverage. In 2018, the documentary short she edited, "Heaven is a Traffic Jam on the 405" won an Oscar. "Val" is her directorial debut.
---
To experience the DOC NYC PRO lineup, purchase an individual PRO Day Pass (via the purchase button above) to hone in on a specific subject, or benefit from discounted pricing when you purchase Multi-Day Pass Packs to an assortment of topic strands.

All guests & staff will be required to comply with our Health & Safety protocols while attending DOC NYC events. For the latest information, please review our policies here.
DOC NYC PRO is co-presented by: