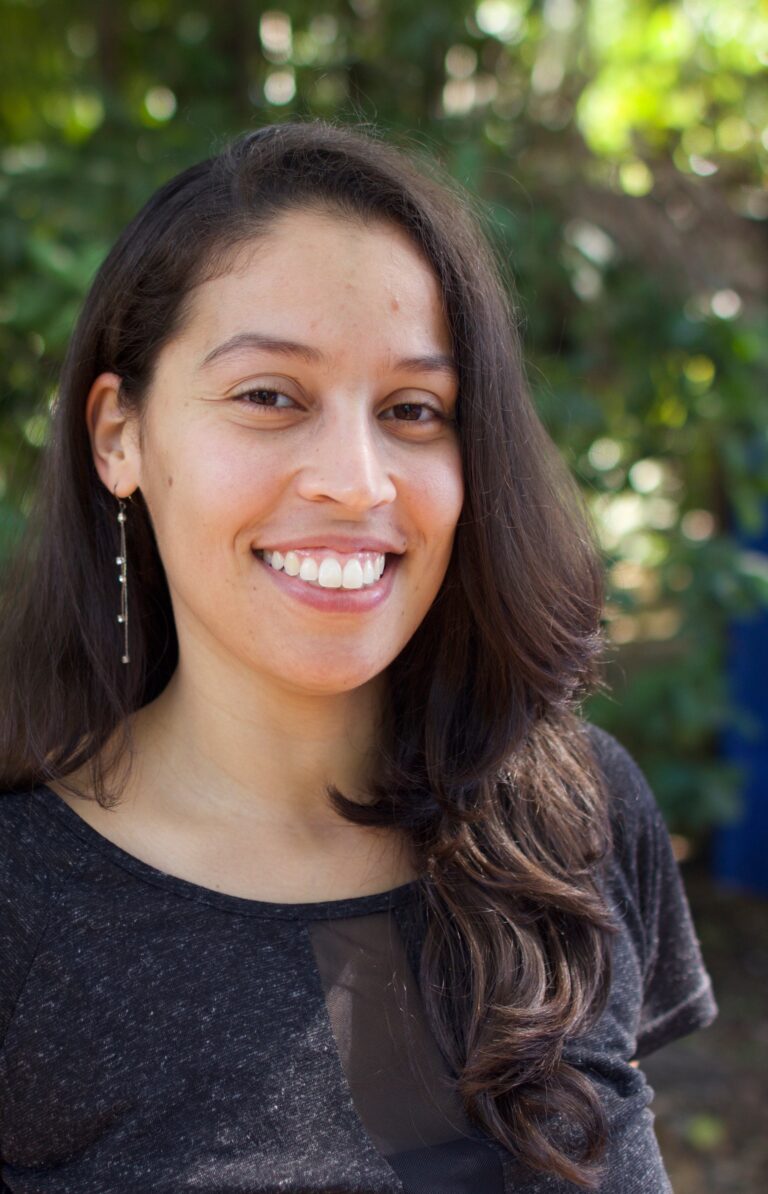 Ani Mercedes
CEO and Impact Producer, Looky Looky Pictures
Empowering filmmakers to activate their film's most passionate audience through powerful partnership building, engaging events, and impactful social change campaigns.
Ani Mercedes is CEO, Impact Producer, and Founder of Looky Looky Pictures, which connects the power of films with the power of people, by bringing films to passionate partners and audiences who can use them as tools to change the world. Since 2016, Looky Looky Pictures has led or advised more than 40 social impact campaigns, including DOC NYC 2020 selections
Through the Night
and 
Duty Free
and impactful films 
Councilwoman,
Building the American Dream
,
Liyana
, and led the Outreach for Good Pitch NYC 2019. They work with stories that go beyond empathy; that aim to participate in the transformational work of building solidarity with (rather than for) the communities they aim to serve. Ani is a passionate "gate-opener," advocating for independent filmmaker empowerment, offering the Guided Campaign service, a hands-on accelerator program that guides filmmakers on how to confidently launch and implement a successful film impact campaign with full access to templates, weekly strategy calls, and a private Facebook group. Ani is also a financial educator and created the Thriving Filmmaker Academy, a resource with free webinars and workshops that have served over 500 filmmakers in over 20 countries. Ani was a Firelight Media Impact Producer Fellow, Kartemquin Films intern, White House intern during President Obama's administration, an elementary school teacher via Teach for America, earned a Bachelor's in Anthropology from the University of Chicago and a Master's in Public Administration from Syracuse University, and lives in her hometown of Miami, Florida where she enjoys the boxing and oil painting.
Real Talk: Impact Campaigns (Two-Part Workshop)
2022
This event was recorded live on Monday, March 14 and Tuesday, March 15. 
You have big ambitions for how your film will impact the world, but only a vague sense of how to make that happen. In this interactive two-part workshop, Ani Mercedes, impact producer and founder of Looky Looky Pictures (And She Could Be Next, Through the Night, Missing in Brooks County), will debunk the 6 most common myths about film impact campaigns, share behind-the-scenes examples, walk you through an impact audit to help you identify what you can do to confidently move forward with your film's impact at any stage of production, and include breakout groups so you can connect with other impact-minded filmmakers. If you wish you had a cohesive impact strategy, are seeking helpful guidance, and want a community you could turn to, then this is for you.
Tickets for two-part workshops are $59 or buy a winter season pass to all four events for $99. Your ticket will include live and recorded access to the two 90-minute workshops taking place on Monday, March 14, 2022 at 12:00pm ET and Tuesday, March 15, 2022 at 12:00pm ET.
All registrants may participate in the live sessions, and will also receive access to the recorded events, written transcripts, and a copy of the slide presentations (if applicable) after the livestream. Tickets are non-refundable.

If you have questions about registration, please email ticketing@docnyc.net. For questions about accommodations and accessibility, including requests for live ASL interpretation, please email accessibility@docnyc.net.