Beekeeping and the Business of Family
Father and son debate tradition and progress in director Diedie Weng's moving documentary
November 17, 2016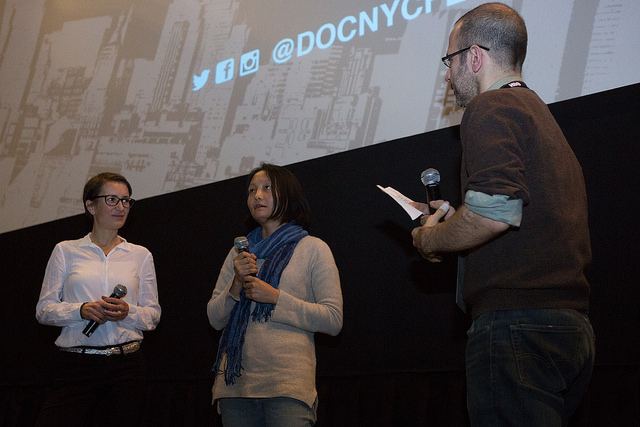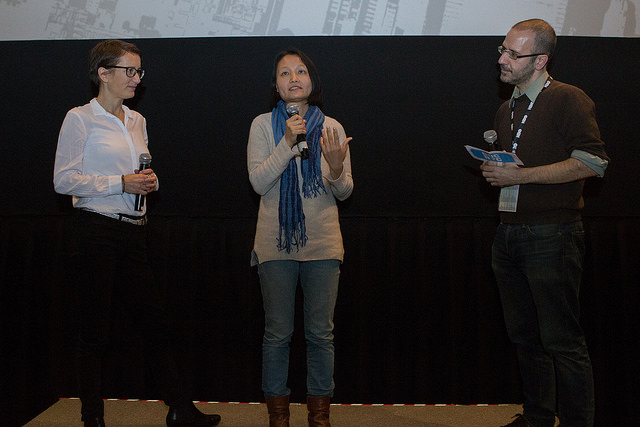 Written by Kate Hoos
Many of us can relate to being caught between two worlds, the old and the new, the past and the present, and the tension between parent and child. Director Diedie Weng explores these dynamics in The Beekeeper and His Son, which made its North American premiere at DOC NYC this week. We see the push and pull between twenty year old Maofu and his aging father Lao Yu, each with their own ideas on the family business of beekeeping. Can they compromise and come to understand one another? The dialogue is in Chinese with English subtitles, which at times aren't necessary, as the raw emotions and frustrations of the subjects are obvious in the film, and transcends language.
As the film begins, we see young Maofu return from a year working in the city, fresh with ideas on how to market the goods of the family business. His father, a stern, at times cantankerous man who is very much set in his ways, is not so keen to accept these new approaches to a craft he has spent five decades perfecting. There are moments of tense conflict as each tries to persuade the other that their view is the best. We spend time with the family in their remote rural home, with a menagerie of animals roaming around breaking up the monotony and routine that we see Maofu seem to suffer from and Lao Yu take comfort in. This wild brood also provide moments of humor and delight. Some, such as the feisty goose we see quite often, even seem to sometimes take on a life of their own.
The back and forth continues as Maofu insists on better marketing and claiming he can get their honey into the bigger cities. Lao Yu thinks they are fine as they are and that his son should learn the traditional art of beekeeping and connect with the bees and the craft. While he does think this, at one point we see a father lament about a son that has "no passion for" beekeeping. We also see a story of one man coming into his own, while another approaches the twilight of his life. Yao Lu has fought a long time and is still hanging on despite setbacks in environmental decline and changing ways of life in a country that is becoming more and more industrial. One can sense that as eager as Maofu is to make his own mark in the world, his father is facing the questions of his own life, pondering his worth as a man as well as his mortality as he nears retirement and the last phase of his life. At one point we see him cut down a tree, not only to build new enclosures for the bees, but to serve as the wood to build his own coffin.
The Beekeeper and his Son is just as much a story about identity as it is about the inner workings of a family caught between two ways of thinking and two ways of life – a son who wants his own identity and wants to be his own man on his own terms, and a father who has a strong connection to the identity he has held for so long as a beekeeper. In the end Maofu ultimately decides to leave his family again and go back to the city while his father continues on with the way he has always been.
In the opening of the film, Yao Lu comments disdainfully that the bees are "running away" While this is meant to be a remark on changing climates and the downslide in being able to maintain his bees, it is not hard to see his turmoil and imagine his life flashing before his eyes as the bees take flight.
Kate Hoos is a musician, writer, freelance photographer, and social media consultant whose  work has appeared in Bust, Tom Tom Magazine, Homoground, and on countless band websites. She is a member of the organizing committee for the Punk Island Festival and plays guitar in the band Lady Bizness.