DOC NYC Announces Full Lineup for Ninth Edition
October 10, 2018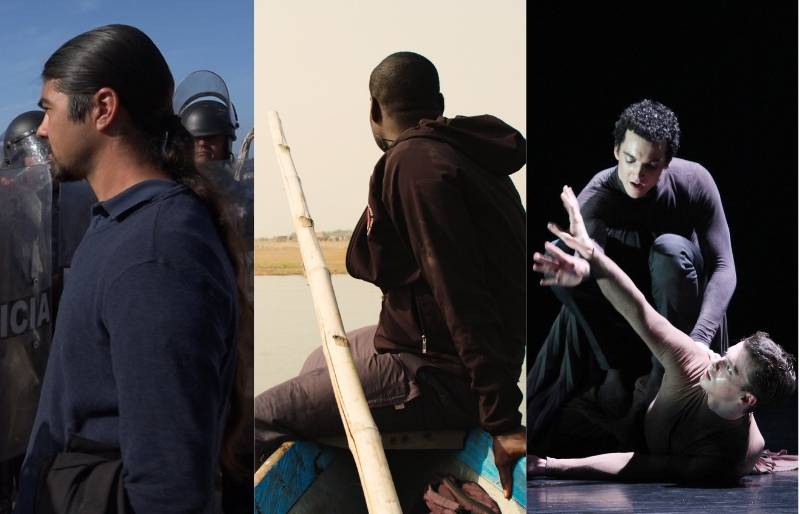 DOC NYC is proud to announce the full lineup for its ninth edition, running November 8-15 at the IFC Center in Greenwich Village and Chelsea's SVA Theatre and Cinepolis Chelsea.
This year's festival will include:
300+ films and events

135 feature-length documentaries

42 world premieres

17 U.S or North American premieres

500+ filmmakers and special guests in person
(Image: L-R – Jane Fonda in Five Acts, 63 Boycott, The City That Sold America, The Show's the Thing: Legendary Promoters of Rock, Buzz, Barbara Rubin and the Exploding NY Underground, Last Stop Coney Island: The Life and Photography of Harold Feinstein, The Eyes of Orson Welles)
The 2018 Special Events include Closing Night Film, the world premiere of HBO's Breslin and Hamill: Deadline Artists, about the beloved New York City journalists Jimmy Breslin and Pete Hamill, directed by Jonathan Alter, John Block and Steve McCarthy; and the festival's Centerpiece presentation, the world premiere of Original Cast Album: Co-op, an episode in the upcoming season of IFC's Documentary Now! series inspired by D.A. Pennebaker's Original Cast Album: Company, followed by a conversation with creators Seth Meyers and Rhys Thomas, director Alex Buono, writer and star John Mulaney, and star Renee Elise Goldsberry (Hamilton); and the previously announced Opening Night Film, the NYC premiere of John Chester's Telluride and Toronto hit Biggest Little Farm.
The festival is curated in 21 sections that include five new strands:
In the festival's two feature competition sections, nine films appear under the Viewfinders section for distinct directorial visions. They include the world premieres of Cooked: Survival by Zip Code, a radical reframing of natural disasters and their link to poverty; Out of Omaha, a coming-of-age story executive produced by musician J. Cole; The Smartest Kids in the World, an exploration of the shortcomings of the U.S. education system; and The Kleptocrats, an investigation of the Malaysian financial scandal that helped finance The Wolf of Wall Street.
In the Metropolis competition section, seven films are dedicated to stories set in New York City. They include the world premieres of Jay Myself, about acclaimed photographer Jay Maisel; Decade of Fire, on the notorious series of fires that devastated the Bronx in the 1970s; See Know Evil, about a young photographer who left an indelible mark on fashion in the 1990s; and The Candidates, which follows an elaborate mock U.S. presidential election at a Queens high school.
Other returning sections include high-profile Special Events; national and global takes in American Perspectives and International Perspectives; and thematic sections Centerstage (on performance), Jock Docs (on sports), Science Nonfiction (on science and technology), Wild Life (on animals), Modern Family (on unconventional families), Behind the Scenes (on filmmaking), Fight the Power (on activism), Sonic Cinema (on music) and Docs Redux (revisiting classic nonfiction). Short-form content (92 films in total) is represented by the festival's Shorts Competition and DOC NYC U (showcasing student work), selected by Programmer Opal H. Bennett.
Tickets are now available for all screenings and events.