Dr. Sarno's Unconventional Diagnosis
Uncovering the connections between rage, pain, and repressed emotions
November 14, 2016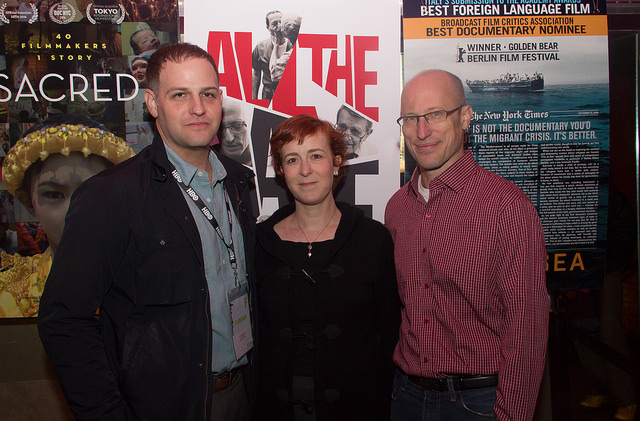 Written by Whitney Marin
Dr. John Sarno had been a practicing physician for over 50 years. He worked as a professor and attending physician at New York University's Howard A. Rusk Institute of Rehabilitation Medicine until 2012 when he retired. At a point in his career, Dr. Sarno realized that the way he was diagnosing back pain was ineffective for his patients. He began to explore the relationship between the mind and the body and developed practices that were published in the New York Times best-selling book, Healing Back Pain: The Mind-Body Connection.
In Dr. Sarno's book, he links back pain to repressed emotion, and even rage, in relation to experiences during childhood. He calls the psychosomatic condition TMS, or tension myoneural syndrome. While the medical community has been hesitant to accept Dr. Sarno's theories, many have thanked him for allowing them to understand another way to remedy their pain.
From a first-person point of view, filmmaking team Michael Galinsky, Suki Hawley and David Beilinson's ALL THE RAGE documents the personal journey of Galinsky's relationship with back pain and with his father, who recommended Dr. Sarno's practices. The film also shares the stories of others who have benefited from the doctor's treatments including Larry David, Howard Stern and John Stossel.
ALL THE RAGE made its world premiere at DOC NYC on Saturday, November 12th after 12 long years in the making. "It was very difficult for us to figure out how to make it. We were making verite films at the time," said Galinsky. "We had started Battle for Brooklyn. In the first week we had shot 27 hours of footage and for this we had shot 6 hours in 3 years. We just didn't understand how to do it." When his back pain resurfaced, Galinsky realized "now we have a way to do it."
On the topic of stigma in the medical community regarding mental and psychologically manifested disorders, Hawley says, "once this is not such a stigma, when this becomes part of doctor's training, that then will be able to help patients and help our culture get over the stigma that can surround this issue."
Whitney Marin is a freelance writer, associate producer at Tru Films, video encoder at WNET, and documentary film enthusiast. She is a contributor to the DOC NYC blog. In her spare time you can catch her writing a limited web series.