Fierce and Fashionable: Rose Hartman's Photographic Legacy
How Rose Hartman became a force of nature in the fashion world
November 14, 2016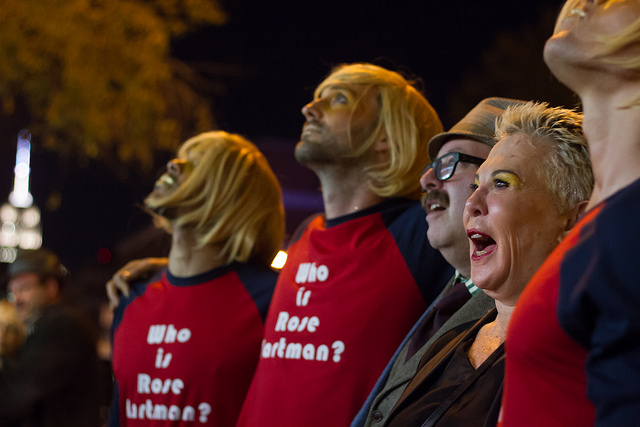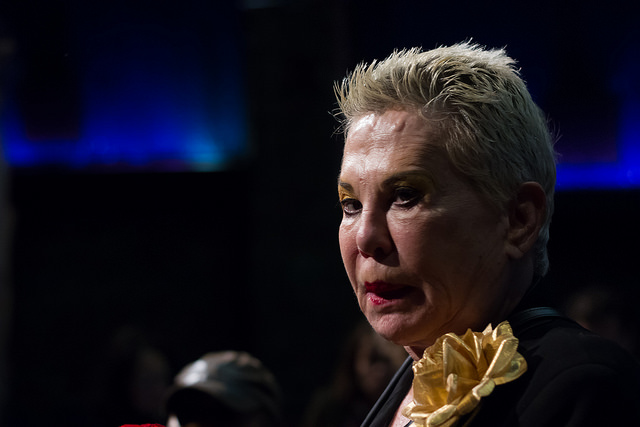 Written by Krystal Grow
She wasn't a paparazzi, she wasn't a fashion photographer, she wasn't a journalist, she was a combination of all three. Tough enough to elbow her way through crowded clubs, clever enough to get into the most exclusive events, and savvy enough to know who was worth photographing once she was there, Rose Hartman chronicled the glitz and glamour of New York City like no one else.
An enthusiastic (and exceptionally fashionable) crowd gathered at the IFC Center on Sunday evening for DOC NYC's screening of The Incomparable Rose Hartman, the debut film by director Otis Mass. A 'true New Yorker' who was born on the Lower East Side and speaks with an aristocratic British accent, Hartman earned a reputation for being aggressive, abrasive, and capable of taking truly incredible photographs.
Among the first photographers to venture backstage at fashion shows, Hartman sought out scenes of chaos as feverishly as she sought out glamour and grace. And while Hartman was truly attracted to the beauty and perfection of the fashion world, she was never satisfied with the kind of staged, studio photography that was so common among her peers and colleagues. She didn't want the planned moment everyone was prepared for, she wanted to capture the moment when the most watched people in the world let their guard down, and truly showed themselves.
"I want Jerry Hall's soul," Hartman says in one of the film's many hilarious interviews. "I want to get to a place where a person is real."
The fact that Hartman was able to make people like Kate Moss, Andy Warhol, and Bianca Jagger – who she famously photographed riding a white horse at Studio 54 – look real, is what makes her photographs so special. She cut through the noise with her camera, and fearlessly captured the celebrities and fashionistas of what she called the "Chiffon Jungle." Instead of haunting the red carpet, she breezed past bouncers and guest lists and straight to the source, gravitating toward the most interesting and beautiful people in the room.
But for all her successes, Hartman's methods tested the limits of many of her friends and colleagues in the fashion and photography worlds. While many of the people interviewed for the film praised her tenacity and determination, they also didn't hesitate to call it something of an acquired character flaw – a disposition that in many ways, comes with the territory. It's difficult to make a living as a photographer, but Hartman never settled for anything other than exactly what she wanted, and wasn't afraid to go after it, even if it meant throwing a few elbows to get there.
Krystal Grow is a photo editor and freelance writer who has written for American Photo, TIME LightBox, the New York Times Lens blog, Stranger Than Fiction, WIRED, and The Magnum Foundation. She is the DOC NYC Blog Coordinator.