See the films within DOC NYC Sonic Cinema Strand
October 31, 2018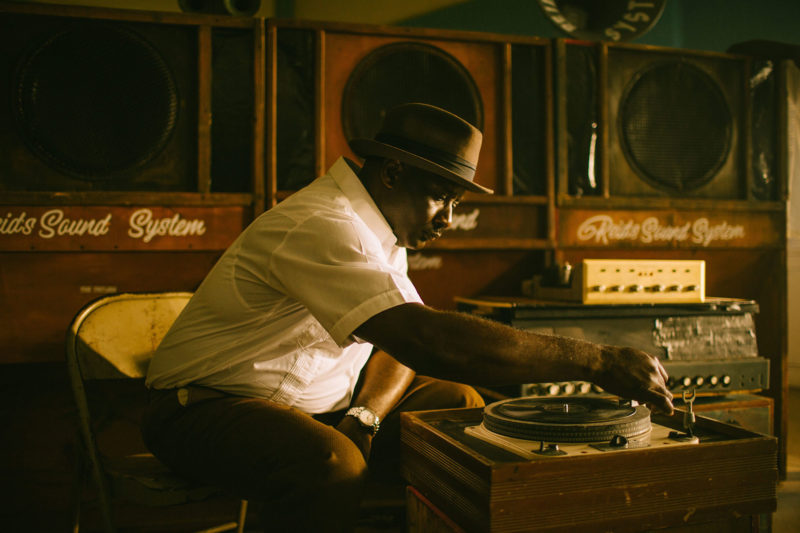 For 2018, DOCNYC is curated in 21 sections, and one of those sections is our Sonic Cinema Strand.
If you are a fan of music then these are the documentary's for you:
Thu Nov 15, 2018, 10:15 PM | IFC Center 
NYC PREMIERE Grammy winner Todd Thomas—aka "Speech" of Arrested Development—leads a unique collaborative music workshop in a Virginia state penitentiary. In person: Samuel Bathrick, Todd "Speech" Thomas.
The 5 Browns: Digging Through the Darkness
Sun Nov 11, 2018, 10:45 AM | SVA Theatre
NYC PREMIERE Siblings and Juilliard-trained piano virtuosos, the 5 Browns confront a disturbing secret and use music to recover from its impact on their family. In person: Ben Niles, The 5 Browns.
Sat Nov 10, 2018, 9:15 PM | SVA Theatre
NYC PREMIERE Musician Jakob Dylan of The Wallflowers explores the 1960s musicians who fostered folk rock tradition in the community of Laurel Canyon. In person: Andrew Slater, Jakob Dylan and other guests.
I Used to be Normal: A Boyband Fangirl Story  
Tue Nov 13, 2018, 7:45 PM | Cinepolis Chelsea
NYC PREMIERE Profiling the ardent fans who find joy in their devotion of boy bands such as New Kids on the Block, N*Sync, One Direction and The Beatles.
It Must Schwing! The Blue Note Story 
Sat Nov 10, 2018, 4:00 PM | SVA Theatre
NYC PREMIERE Executive produced by Wim Wenders and featuring a swinging jazz soundtrack, this history of Blue Note Records profiles the company's two Jewish German refugee founders. In person: Eric Friedler.
Rudeboy: The Story of Trojan Records 
Wed Nov 14, 2018, 9:15 PM | SVA Theatre
US PREMIERE Set to great Jamaican music, a creative exploration of the pioneering 1960s label behind "Rudy, A Message to You," "You Can Get if You Really Want" and more. In person: Nicolas Jack Davies.
The Show's the Thing: The Legendary Promoters of Rock 
Thu Nov 15, 2018, 7:15 PM | IFC Center 
Thu Nov 15, 2018, 9:30 PM | Cinepolis Chelsea
WORLD PREMIERE This untold chapter of rock history reveals the influential live music promoters behind the rise of the Rolling Stones, Simon & Garfunkel, David Bowie and more. In person: Molly Bernstein, Philip Dolin, subjects.
Teddy Pendergrass: If You Don't Know Me
Fri Nov 9, 2018, 9:00 PM | SVA Theatre
NYC PREMIERE This definitive bio, set to a soulful soundtrack, tells the story of Teddy Pendergrass, poised to be the biggest R&B artist ever—until tragedy struck. In person: Olivia Lichtenstein.
Tickets and passes are available now – be sure to get in quick.