Brave Miss World: Empowering Rape Survivors Worldwide
November 16, 2013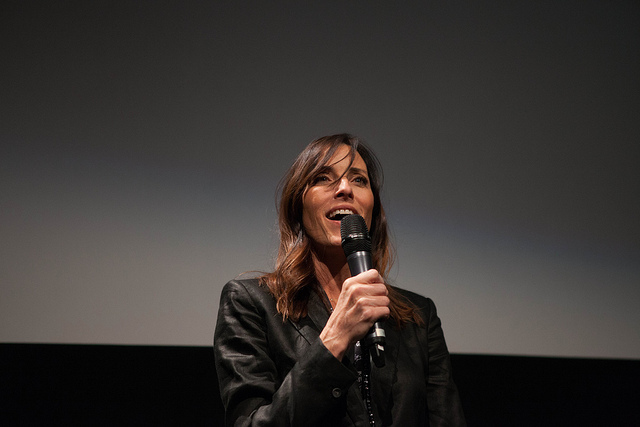 This post was written by DOC NYC blogger Jess Gonzalez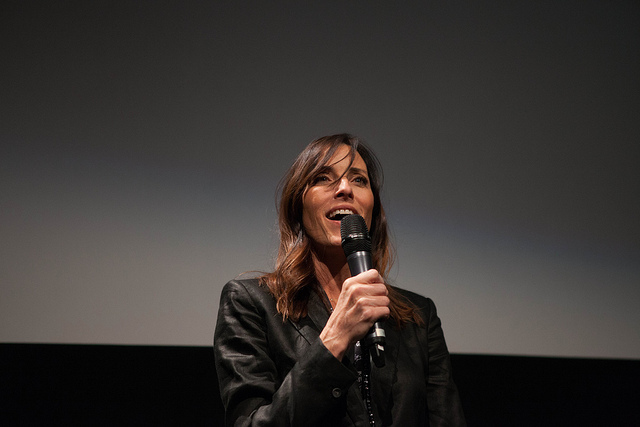 In 1998, Miss Israel Linor Abargil was crowned Miss World in front of millions of viewers worldwide. Little did anyone know, the 18-year-old model had just been abducted, stabbed, and brutally raped just six weeks prior. Cecilia Peck's documentary BRAVE NEW WORLD tells the story of Abargil's efforts to spread awareness and empower rape survivors around the world. It also reveals her struggle to understand her own traumatic past while shouldering the pain of so many others.
"Rape is so isolating," Abargil says in the film, while making an appearance at the Cleveland Rape Crisis Center. "Because even if you tell people what happened, they're afraid to mention it. So you're surrounded by sadness."
Sexual assault affects not only the victim's life, but also the lives of the people who love them. Abargil's mother, Aliza, played an integral role in her daughter's recovery and throughout her attacker's trial, as did Motty Reif, Abargil's best friend who is also a producer of the film. It was while going through these terrible times that they realized Abargil, as Miss World, had the platform to reach out to other women suffering as she was suffering.
"After the trial, when Linor spoke out on Israeli television, many women came to her and told her that because of her, they spoke out for the first time," said Reif. "Linor and I decided that instead of [just helping] those hundreds of women in Israel, we should do it worldwide."
But BRAVE NEW WORLD isn't just Abargil's story. It's the story of many men and women who haven't yet come forward about their assaults, as well as those who were brave enough to share their experiences on camera. Four of those women joined Peck, Reif, and editor Inbal B. Lessner on stage for the Q&A after the screening, and were greeted with thunderous applause from the audience.
"When I am talking about the rape and watching it on film, I feel kind of like a different woman," said one of the film's subjects, who had been told by a prosecutor after her rape that her attacker was "cute" and that she'd just had a moment of weakness. "I feel strong, and like I can do anything, like I can help people. It's been an amazing experience."
Abargil has since gotten married, become a mother, and developed a deep relationship with her religion, but she continues to advocate for those with no one standing behind them. Rape is never an easy thing to talk about, but at the core of BRAVE NEW WORLD lies the hope that bravery and empowerment in the face of social rejection and shame will help the rape survivors who have not yet found their voices.
"I think the film suggests that [recovery] is ongoing, it's lifelong," Peck said. "But you can pick up the pieces. You can move forward with your life."