DOC NYC ANNOUNCES AWARDS FOR NINTH ANNUAL FESTIVAL
November 13, 2018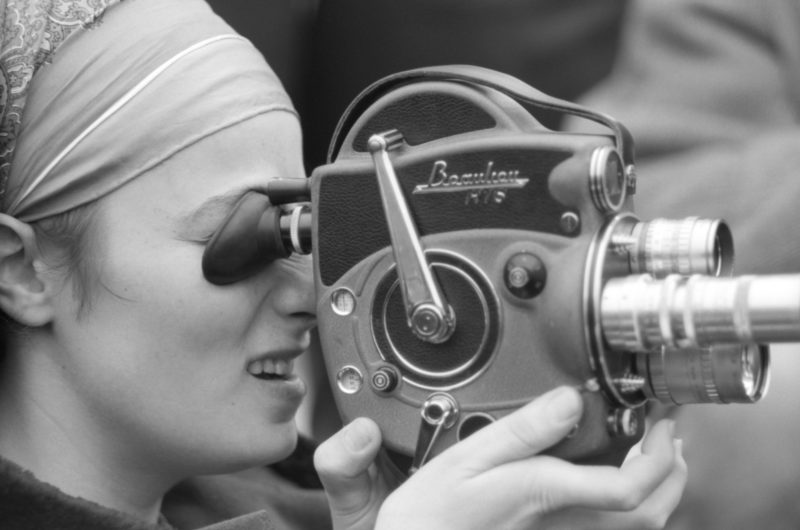 Two days before the festival's close, DOC NYC announced its 2018 award-winners at an evening ceremony at the Flatiron Room in Manhattan.
This year's event, running November 8-15 at IFC Center, the SVA Theatre and Cinepolis Chelsea, featured 137 feature-length films—including the late addition of the world premiere of the Aretha Franklin concert film Amazing Grace—and 93 short documentaries. Included were 44 world premieres and 17 U.S. premieres among over 300 films and events. At close of business Tuesday, the 2018 edition had seen 77 sold out screenings and had already surpassed total attendance of the 2017 festival by 10% with two full days of programming to go.
Three juries selected films from each of the festival's Viewfinders, Metropolis and Shorts sections to recognize for their outstanding achievements in form and content. Festival audiences voted for the DOC NYC Audience Award from the Viewfinders and Metropolis sections, and a panel of industry professionals voted to select the winner of this year's DOC NYC PRO Pitch Perfect Award, given to a work-in-progress.
---
Viewfinders Competition: The jury selected from among nine films in this section, chosen by the programmers for their distinct directorial visions.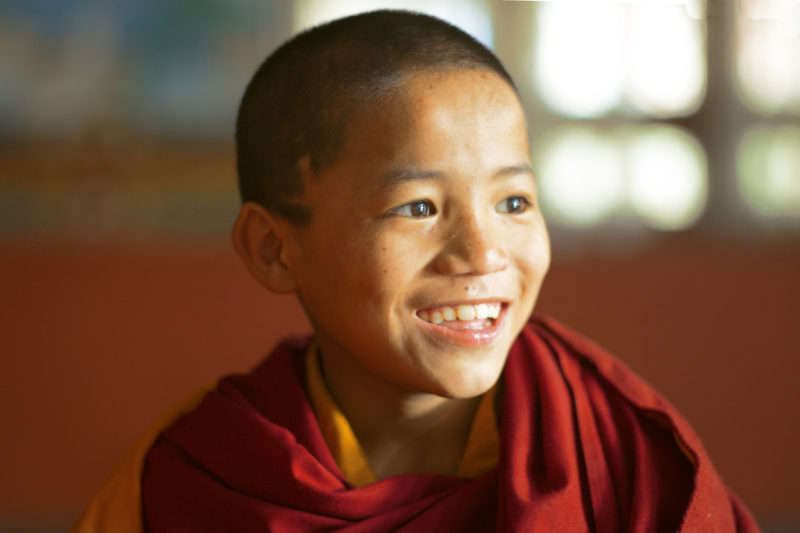 (Image: A Little Wisdom)
Grand Jury Prize Winner: A Little Wisdom, directed by Yuqi Kang, centers on a Tibetan Buddhist monastery where young novice monks try to balance rituals and discipline with the distractions of modern life and childhood.
Jurors' statement: "A Little Wisdom is a beautifully crafted, nuanced, and candid observational portrait of everyday life for young Tibetan monks; the film is filled with quiet, heart-breaking revelations as it explores both the joys and cruel power dynamics of childhood."
Jurors: Rachel Chanoff, Programmer and Founding Director of THE OFFICE performing arts + film; Ursula Liang, director, producer and journalist; Kimi Takesue, filmmaker.
Films featured in the Viewfinders section: Cooked: Survival by Zip Code, dir. Judith A. Helfand; Ghost Fleet, dirs. Shannon Service and Jeffrey Waldron; Heartbound, dirs. Janus Metz and Sine Plambech; The Kleptocrats, dirs. Havana Marking and Sam Hobkinson; A Little Wisdom, dir. Yuqi Kang; Out Of Omaha, dir. Clay Tweel; The Smartest Kids In The World, dir. Tracy Droz Tragos; Under The Wire, dir. Chris Martin; Walking On Water, dir. Andrey Paounov.
---
Metropolis Competition: The jury selected from among seven films in this section, which is  dedicated to stories set in New York City.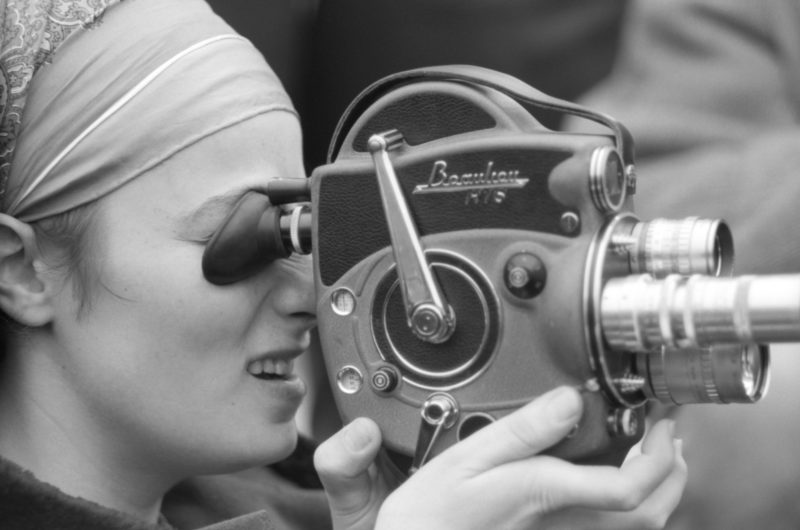 (Image: Barbara Rubin & the Exploding NY Underground)
Grand Jury Prize Winner: Barbara Rubin & the Exploding NY Underground, directed by Chuck Smith, is the untold story of an influential figure who defied sexist conventions and enabled surprising connections in the 1960s New York underground film scene.
Jurors' statement: "Barbara Rubin was a leading figure in the New York avant-garde whose groundbreaking feminist art films were not recognized in her time. We were moved by her work and her spirit, which still resonate today."
Jurors: Margaret Bodde, producer and Executive Director, The Film Foundation; Jill Burkhart, Senior Director of Documentary Programming, EPIX; David Lewis. Metro Editor, WNYC.
Films featured in the Metropolis section: Barbara Rubin & the Exploding NY Underground, dir. Chuck Smith; The Candidates, dirs. Alexandra Stergiou and Lexi Henigman; Creating A Character: The Moni Yakim Legacy, dir. Rauzar Alexander; Decade Of Fire, dirs. Vivian Vazquez and Gretchen Hildebran; Jay Myself, dir. Stephen Wilkes; See Know Evil, dir. Charles Curran; The World Before Your Feet, dir. Jeremy Workman.
---
Grand Jury Prize
Winners of the 2018 Grand Jury Prize in the Viewfinders and Metropolis competitions receive a deliverables package provided by Technicolor PostWorks New York as well as a one-week theatrical, awards-qualifying run at the IFC Center in 2019.
Shorts Competition: All short films featured in the festival (with the exception of the DOC NYC U student showcases) were eligible for this jury prize.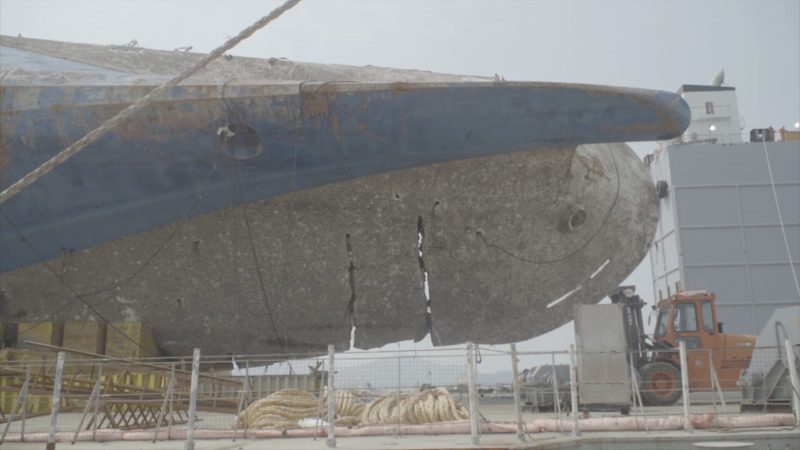 (Image: In the Absence)
Grand Jury Prize Winner: In the Absence, directed by Seung-Jun Yi, is an unflinchingly honest look at the Sewol Ferry Disaster in South Korea.
Jurors' statement: "A complex story rigorously and sensitively told. Through interviews with survivors, eyewitnesses, and family members, as well as archival footage and recordings obtained from the South Korean authorities, the film delicately pieces together a tragedy, and in doing so, exposes a flawed political system."
Special Mentions: Obon, directed by Andre Hoermann and Anna Samo, and King of the Night, directed by Molly Brass and Stephen Tyler.
Jurors: Emily Buder, Film Curator at The Atlantic; Marjon Javadi, Film and Partnerships Executive, Doc Society; Nicole Tsien, Co-Producer, POV.
The 2018 winning Short film qualifies for consideration in the Documentary Short Subject category of the annual Academy Awards® without the standard theatrical run (provided the film otherwise complies with the Academy rules).
---
Audience Award: Determined by audience voting at the primary screening of each film in the Metropolis and Viewfinders competitions.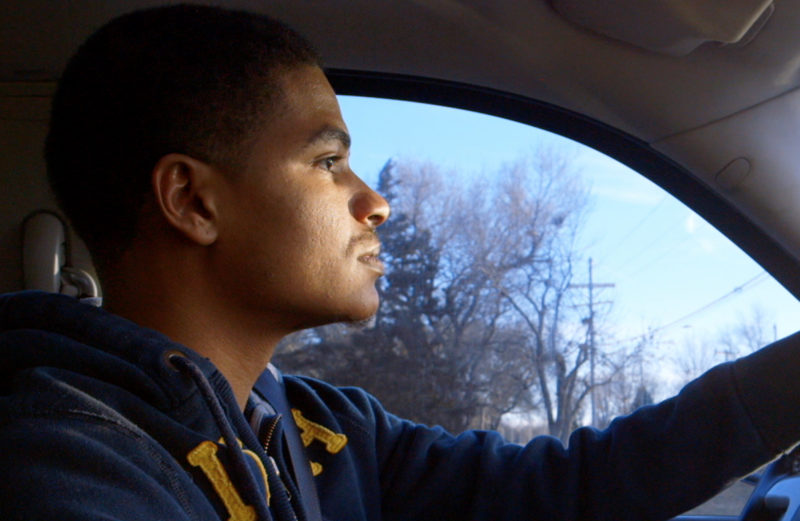 (Image: Out of Omaha)
Winner: Out of Omaha is a coming-of-age tale of twin African-American brothers filmed over eight years by director Clay Tweel (Gleason) and executive produced by musician J. Cole.
The winner of the DOC NYC Audience Award receives a screening as part of the IFC Center's Stranger Than Fiction screening series in 2019.
---
DOC NYC PRO Pitch Perfect Award: Recognized the best pitch given during DOC NYC PRO's Pitch Perfect Day, based on the pitch itself, as well as the viability of the project, and was determined by industry professionals taking part in the daylong pitch event. Documentary pros who selected the winner were Patricia Finneran, Good Pitch Local Producer, Doc Society; Kelsey Koenig, Director of Development, Impact Partners; Dan O'Meara, VP Special Projects & Documentary, NEON; Hayley Pappas, Head of RYOT Films; Greg Rhem, Director, HBO Documentary Films; Molly Thompson, Senior VP, A&E IndieFilms.
Winner: Civil War (or, Who Do We Think We Are), directed by Rachel Boynton, explores how America remembers the Civil War and what the stories we tell reveal about who we are, revealing a picture of contemporary society and our persistent conflicts within.
The winner of the 2018 Pitch Perfect Award receives a post-production package from Wheelhouse Creative which includes a marketing consultation and finishing support (valued at $4000).
---
IF/Then Shorts Northeast American Pitch Award: New this year, in partnership with Tribeca Film Institute, the IF/Then Shorts Pitch at DOC NYC invited six filmmaking teams to pitch their short documentary projects focusing on stories of the American Northeast. One project was selected by an industry jury to receive up to $20,000 in completion funding, free post production services (provided by Sim NY), and the opportunity to participate in Tribeca Film Institute's IF/Then Shorts distribution initiative.
Winner: Mizuko (Water Child), directed by Kira Dane and Katelyn Rebelo.