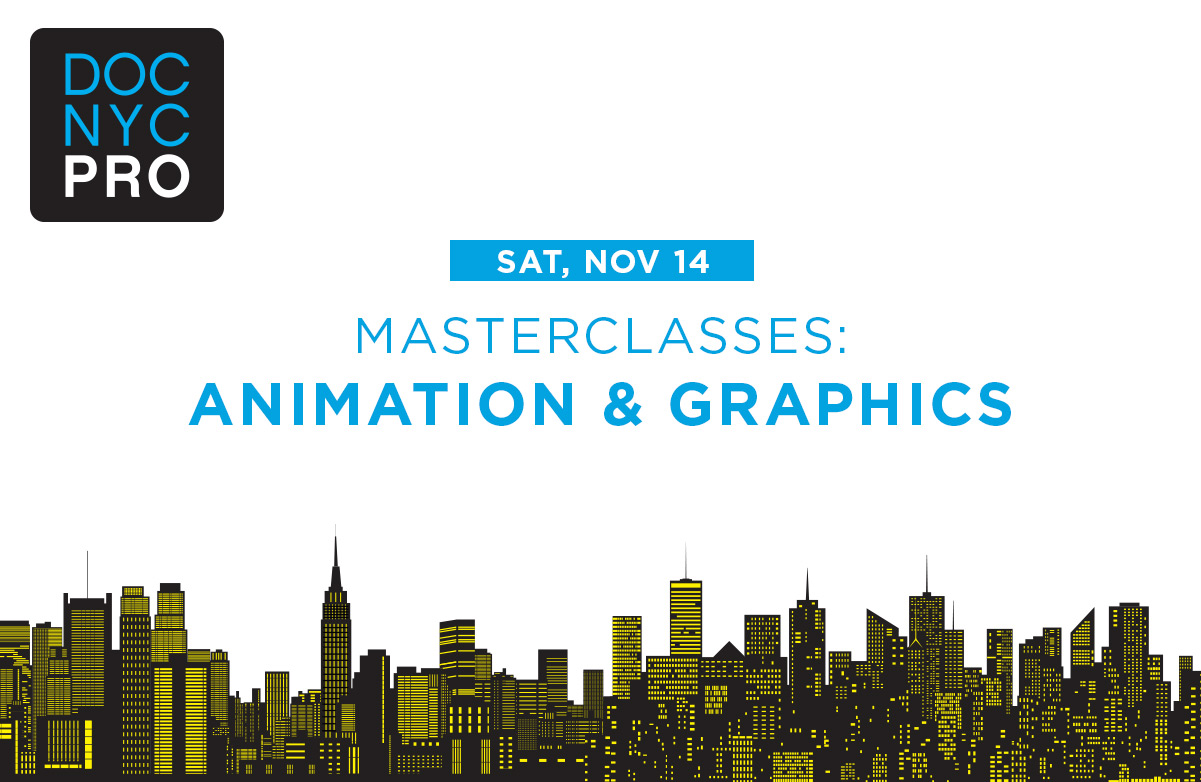 Masterclass: Animation & Graphics
Animation, graphics and other visual effects are often standard features of documentaries, helping to illustrate arguments and capture the viewer's attention. They can also be vital elements of the narrative. Designing and implementing these elements can be intimidating. Learn about what's possible through examples from animators Allison and Anthony Brownmoore (The Sunshine Makers), Molly Schwartz (Watchers of the Sky), Qa'ed Mai (Tested) and Ryan Wehner (I Am Sun Mu).
Attend this day's events with an All Access Pass, DOC NYC PRO Pass or click above for an individual ticket.