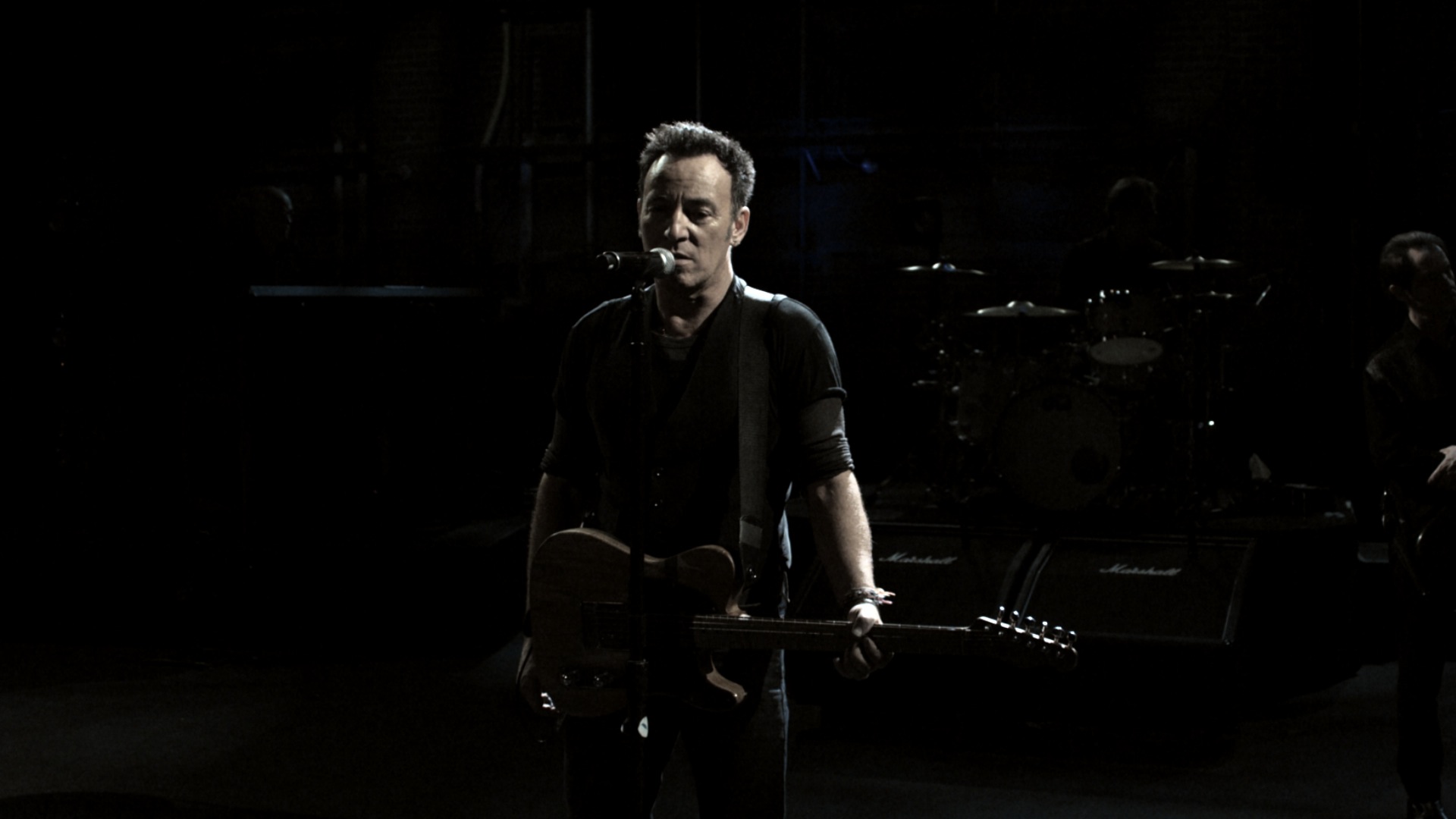 Darkness on the Edge of Town
IN PERSON: E Street Band drummer Max Weinberg & director Thom Zimny for post-show conversation.
For one night, DOC NYC moves into the grand Ziegfeld Theater in midtown Manhattan to present the world premiere of an extraordinary concert film. Darkness on the Edge of Town captures a performance by Bruce Springsteen and the E Street Band that no one has seen. In December, 2009, the band set up at the historic Paramount Theatre in Asbury Park, NJ and performed – just for themselves and no audience – the entire 1978 album of Darkness on the Edge of Town. Springsteen's manager Jon Landau has said this presentation "best captures the starkness of the original album."
Grammy and Emmy award-winning director Thom Zimny has collaborated with Springsteen for the past decade. They captured this special concert with an intimacy that makes us feel like we're on stage. The concert makes a wonderful complement to Zimny's documentary The Promise: The Making of Darkness on the Edge of Town. While that documentary was about process, this concert film is about results, demonstrating why songs like "Badlands," "Candy's Room," and "Prove It All Night" have become classics. As the band delivers its renowned intensity, the performance is rendered with gorgeous cinematography evoking the album's shadowy mood. Springsteen fans shouldn't miss this unique opportunity to experience it on the big screen.
A portion of the proceeds from this screening will be donated to the Danny Fund/Melanoma Research Alliance – a non-profit foundation devoted to advancing melanoma research and awareness set up after the 2008 passing of Danny Federici, longtime Springsteen friend and E-Street Band member.
Director: Thom Zimny

Year: 2010