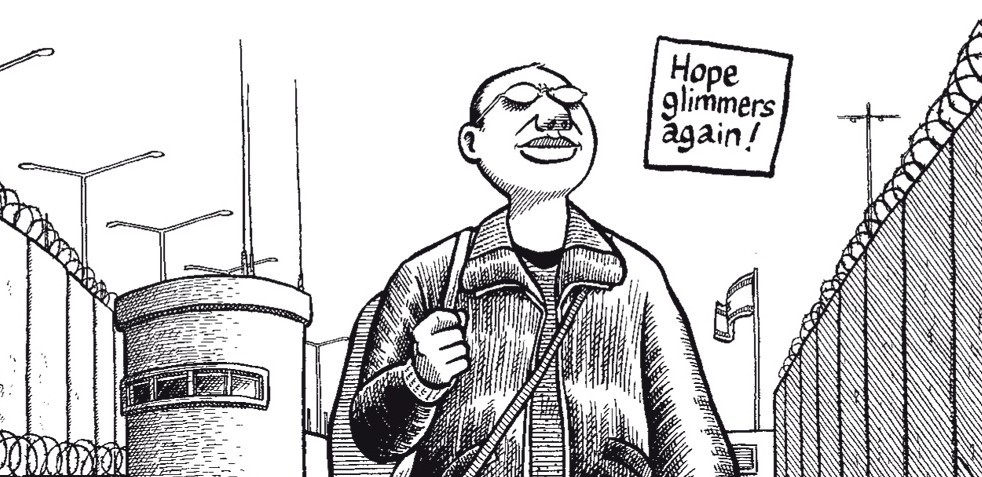 To attend any "Doc Convergence" session, you must purchase an-all day pass ($100).  Alternately, you can purchase a 2-day "panel combo" pass at a discount rate ($150) that gains you access to both "Doc Convergence" (Fri. Nov. 5) and "State of the Art" (Sat. Nov. 6).  To purchase "panel combo", follow above ticket link, click on 10am, then select "panel combo".  Please note: Waverly All-Access Pass ($500) includes "Doc Convergence".
"Doc Convergence" is a day-long symposium on Fri. Nov. 5 (10am – 6pm) bringing together documentary makers from diverse disciplines – film, photography, radio, prose, illustration, performance – for a unique exchange of ideas. For doc professionals or aficionados, this event is a chance to be inspired, recharge your creative batteries and maybe even meet new collaborators.
Doc Convergence panels and guests include:
Morning session: 10 am – 12:30 pm
This American Life – Producers from the acclaimed radio show discuss the making of their favorite pieces. Panelists include Starlee Kine (whose memorable TAL stories include writing a song with Phil Collins' help; and encouraging her parents to divorce) and Diane Cook, who has produced for both the TAL radio show and short-lived TV series.
Story Leads to Action – Working Films and Chicken & Egg Pictures present this workshop exploring how documentary projects can foster community engagement. Veteran filmmaker Judith Helfand (Blue Vinyl; Everything's Cool) leads case studies with the filmmakers behind two DOC NYC world premieres: Lost Bohemia, chronicling artists fighting eviction from Carnegie Hall studios; and To Be Heard, about a writing workshop that transforms the lives of Bronx teenagers. Learn how to build a strategy to expand ways a documentary can be useful in the world.
Lunch break:12:30 – 1:30 pm
(Lunch is not provided; however, numerous food outlets are available within close walking distance).
Afternoon session: 1:30 – 6 pm (includes coffee break)
Photographers Becoming Filmmakers – The Sundance Institute Documentary Film Program (DFP) presents a discussion of acclaimed still photographers who are crossing over into documentary filmmaking. In this conversation, moderated by Bruni Burres, DFP senior consultant, the Pulitzer Prize winner David Turnley and other photographers will talk about the challenges and rewards of taking on motion pictures.
Documentary Comics – Projects such as Maus, American Splendor and Persepolis demonstrate how effectively comics can tell non-fiction stories. This panel brings together two highly accomplished artists: Joe Sacco, whose latest book Footnotes in Gaza was hailed by the New York Times Book Review for "investigative reporting of the highest quality"; and Lynda Barry who leads the highly sought after workshop "Writing the Unthinkable" and whose new book is Picture This.
Documentary in Performance – Increasingly, theatrical projects are drawing upon documentary sources for innovative works. This panel brings together Lawrence Wright, the creator of My Trip to Al-Qaeda and The Human Scale; Dan Hurlin, who created the production Disfarmer featured in the DOC NYC world premiere film Puppet and Moises Kaufman, creator of The Laramie Project.
DOC CONVERGENCE LEGAL PANELS

During the afternoon of Doc Convergence, two break out panels will focus on legal issues surrounding documentary films. These sessions (running in a separate room as an alternate to afternoon programming) are targeted at attorneys or anyone looking for a deeper understanding on two hot-button topics. To attend, you must be registered for Doc Convergence.
Session One: 1:30 – 3:00 PM
Documentary Filmmakers and Confidential Sources. What does the court's decision in Joe Berlinger vs. Chevron mean for documentary filmmakers and their subjects and sources? When are subjects and sources exposed to discovery legal proceedings and when are they protected from disclosure? When is a documentary filmmaker a journalist? Should documentary subject release forms contain language to protect confidential subjects?
Moderator: Dan Satorius (Satorius Law Firm)
Panelists: Sue Bodine and Robert Freedman (Cowan, DeBaets, Abrahams, and Sheppard); Vernon Chu (BBC Worldwide Americas)
Session Two: 3:15 – 4:45 PM
ALTERNATIVE FINANCE FOR FEATURE DOCUMENTARIES: hot new sources of funds or legal nightmares? As equity, presales and other traditional forms of financing have dried up, documentary filmmakers have explored new forms of financing.  Properly utilized, crowd funding, corporate sponsorships, fiscal agents, and project related investments can be useful and versatile financing tools for the independent producer.  They can be deployed to develop, launch, partially/fully fund, or complete a project.   But there are numerous legal pitfalls to navigate.  As these sources become more widely used, they will most certainly draw increased legal scrutiny.
Moderator: Dan Satorius (Satorius Law Firm)
Panelists: Victoria Cook (Frankfurt Kurnit Klein and Selz); Jonathan Gray (Gray Krauss Des Rochers)