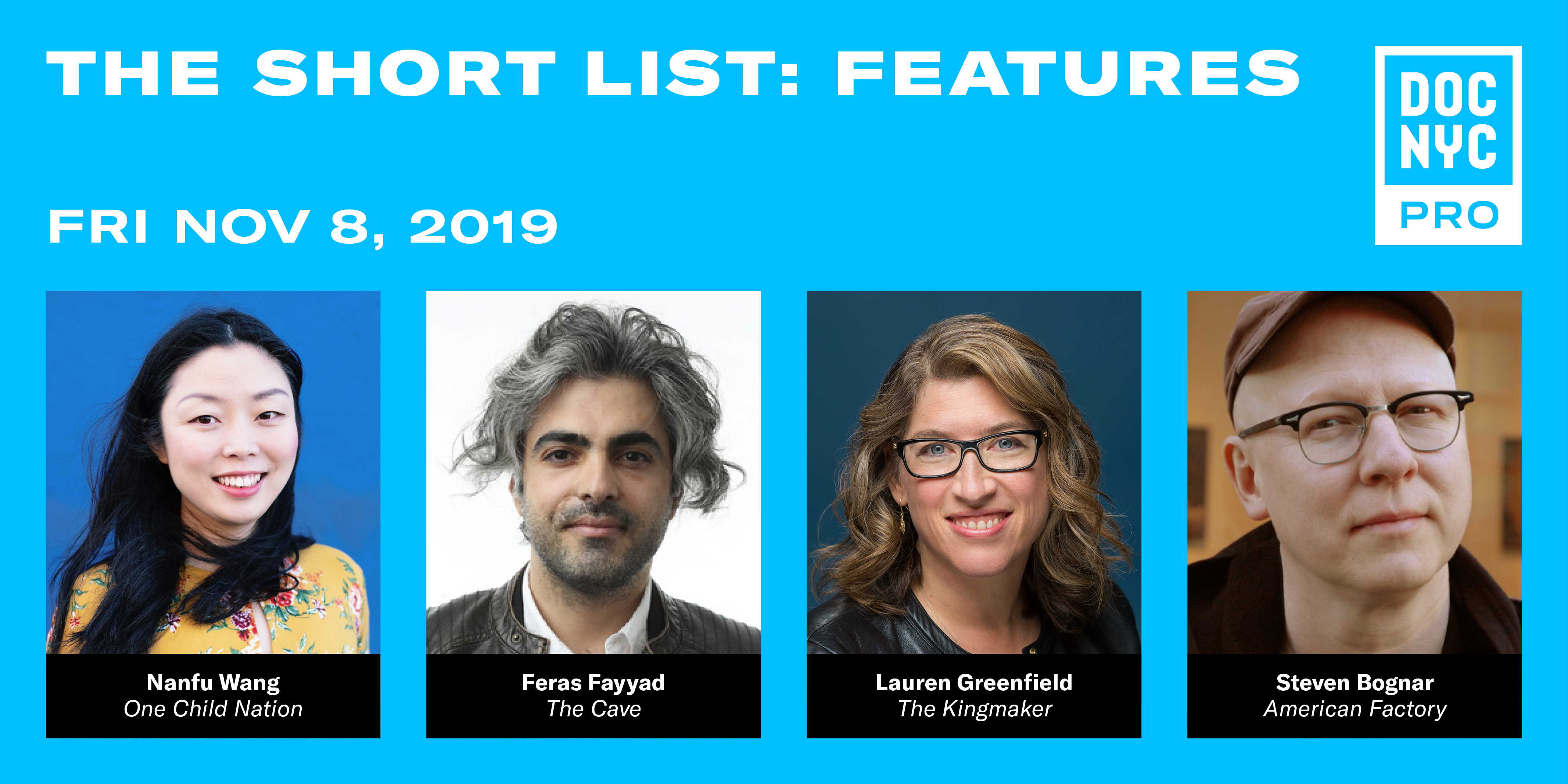 DOC NYC PRO: SHORT LIST: FEATURES
Showtimes
To experience the DOC NYC PRO lineup, purchase an individual PRO Themed Pass to hone in on a specific subject, or benefit from discounted pricing when you purchase Multi-Pass Packs to an assortment of topic strands. Or, buy an All Access Pass, which also includes admission to all festival screenings. Passes available here.
DOC NYC PRO is co-presented by Kanopy.
DOC NYC's Short List for Features has a multi-year history of predicting the Oscar winner and nominees. This day of panels brings together the most influential filmmakers of the year for a day of thematic conversations exploring their creativity. Co-presented by MTV Documentary Films. 
These PRO programs will take place at IFC Center (323 Sixth Avenue).
9:00 AM – 10:00 AM Breakfast (takes place at Cinépolis Chelsea)
10:00 AM – 11:10 AM History Lessons
The directors of Apollo 11, Ask Dr Ruth, Diego Maradona, and The Apollo discuss the challenges of telling complicated histories.
11:30 AM – 12:40 PM Humans and Nature
The directors of The Elephant Queen, Honeyland, and The Biggest Little Farm discuss the intricacies of capturing nature and humans.
1:30 PM – 2:40 PM The Personal is Political
The directors of One Child Nation, The Edge of Democracy, The Kingmaker and For Sama frame politics in individual lives.
3:00 PM – 4:10 PM The Art of Observation
The directors of American Factory, The Cave, Knock Down the House, and The Great Hack discuss stories unfolding on camera.
4:30 PM – 5:30 PM Happy Hour (takes place at Cinépolis Chelsea)
Join us in the PRO Lounge to gather with fellow attendees and panelists to discuss the day.
See the full schedule of 2019 PRO programs or
Purchase passes here.
Section:
DOC NYC PRO
Themes:
Short List: Features