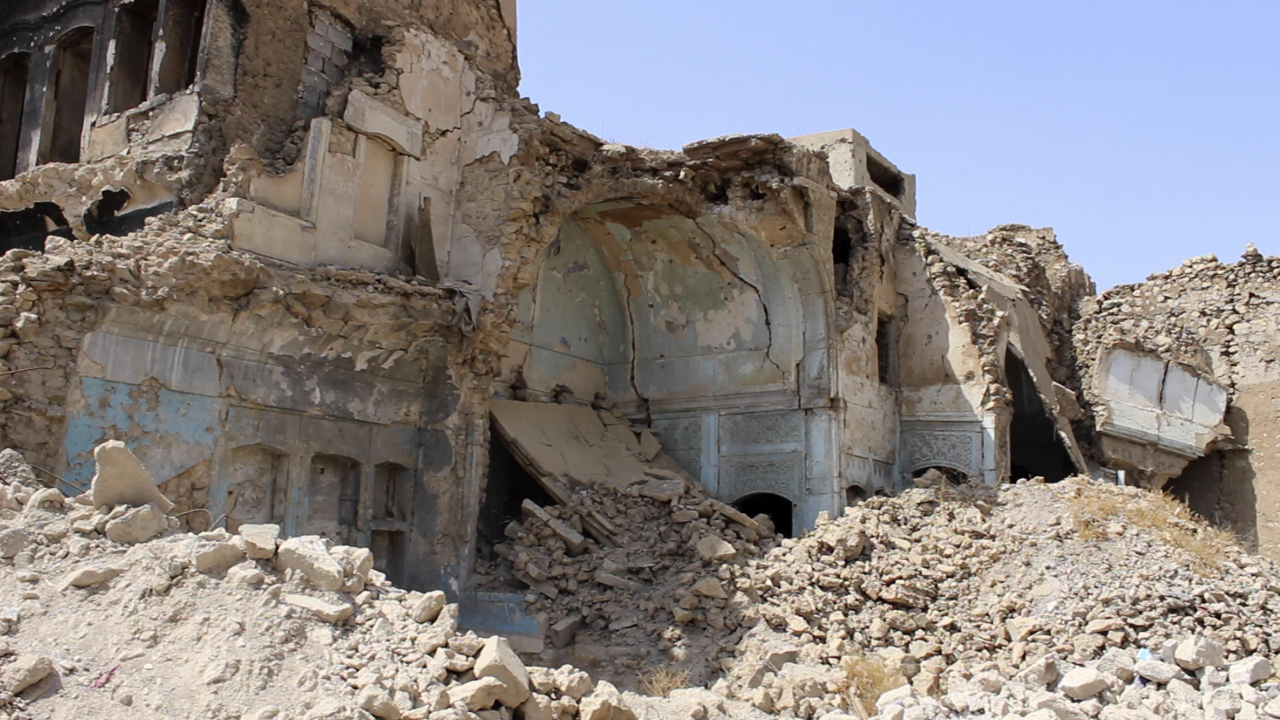 These films share difficult stories where state sanctioned violence goes unsolved and untried across the globe. (Total Running Time: 95 MIN)
In Between | Director/Producer: Andrea Acosta, New York University
Two citizens in Colombia step in to help care for Venezuelan migrants streaming into the country. As they struggle to get support for their efforts, they fight the stigma against immigration. (Colombia, 24 MIN)
When the Pine Needles Fall | Director/Producer: Katsi'tsakwas Ellen Gabriel, New York Film Academy
In 1990, the Kanien'kehá:ka (Mohawk) in Quebec, Canada, erected a barricade to prevent the town of Oka from cutting down a sacred forest and ancient burial ground. This documentary focuses on the first day of a 78-day siege that still resonates today.(Canada, 22 MIN)
Surviving the Caliphate | Director/Producer: Muna Fadhil, New York Film Academy
The filmmaker goes to her hometown of Mosul, the former capital of the extremist group ISIS, to understand its indoctrination of children and the ripple effect on Mosul's once-diverse community. (USA, 15 MIN)
Long Way Home | Director/Producer: Serge Kharytonau, New York University
After the disputed 2020 presidential elections in Belarus, a group of new exiles led by the winning candidate use their network to help Ukrainians fight the war with Russia. (BELARUS, USA, 34 MIN)
Accessibility Alert for Cinépolis Chelsea Theaters 4 and 6:
This film screens in Cinépolis 4 on November 11 at 1:35pm. Unfortunately, due to the venue's last-minute mechanical issues beyond our control, there is no elevator or escalator access to this auditorium. The theater is accessible by stairs. If you would prefer not to climb 37 steps to attend this event, please consider purchasing a ticket for an online screening instead.
For more information, click here for further details.
This program contains the following accessibility options for viewers:
Closed Captioning for in-person screenings for the films IN BETWEEN and LONG WAY HOME at IFC Center and Cinepolis Chelsea
All in-person screening venues provide hearing impaired listening devices upon request with venue management.
All guests & staff will be required to comply with our Health & Safety protocols while attending DOC NYC events. For the latest information, please review our policies here.