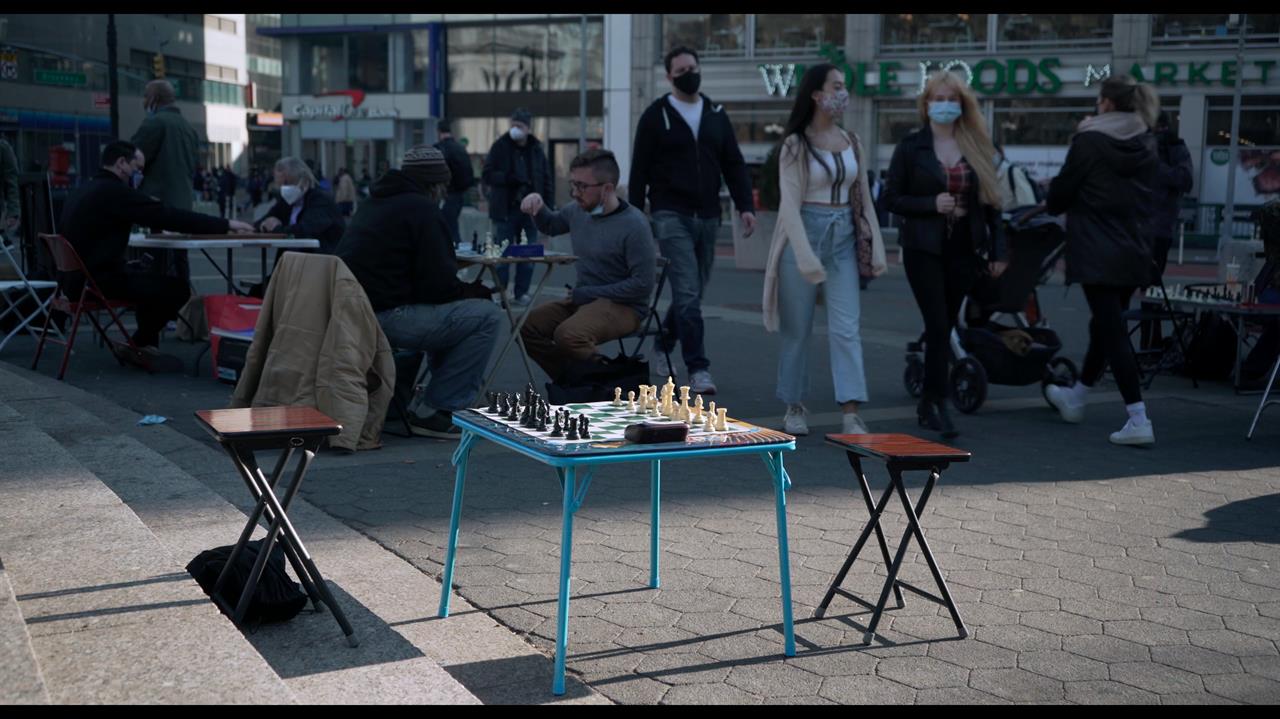 DOC NYC U: THE NEW SCHOOL
The New School Documentary Media Studies program provides an opportunity to study the theory and practice of documentary filmmaking in a small, tightly focused program. The program culminates in an end-of-the year film festival, Truth Be Told, which is open to the public and features Q&As with student filmmakers and faculty. Graduates earn a certificate that qualifies them to enter media professions as editors, field producers, cinematographers, directors, and researchers, as well as industry positions in distribution, programming, festival organization, and broadcast production.
All That Is | Director: Valerie Neck
In September 2020, the filmmaker lost 95% of her belongings in the fires that devastated Southern Oregon. With a pandemic engulfing the world in flames of its own, she embarked on a poetic journey to make meaning of the losses and to see what emerges from the ashes (USA, 16 MIN)
Empire State of Chess | Director: Simon Tchoukriel
The game of chess has been bringing New Yorkers together for years in parks, squares, cozy clubs and tournament halls. But how can this beloved pastime survive amid a pandemic? Meet some of the city's most interesting pawn pushers, grandmasters, club owners and street players who keep the hope, and the game, alive. (USA, 21 MIN)
The Silent Willow | Director: Taylor-Alexis Gillard
Uterine fibroids affect Black women three times more than women of any other race. After being diagnosed, the filmmaker sets out to explore health inequities and find out why so many Black women are as silent as the growth. (USA, 15 MIN)
That Change I have Seen| Director: Samantha Schulte
The blunt reality that emerged early on in the coronavirus pandemic was that certain communities were hit particularly hard. In Little Pakistan, Central Brooklyn, we meet Nowshin Ali and Anurag Shrivastava, restaurateurs and cofounders of a nonprofit that supports low-income, immigrant families. They show us how crises lay bare our deepest inequalities, yet reveal our greatest heroes. (USA, 18 MIN, English, Arabic, Urdu, French)
This screening will be followed by a Q&A with several members of the fimmaking teams.
All guests & staff will be required to comply with our Health & Safety protocols while attending DOC NYC events. For the latest information, please review our policies here.