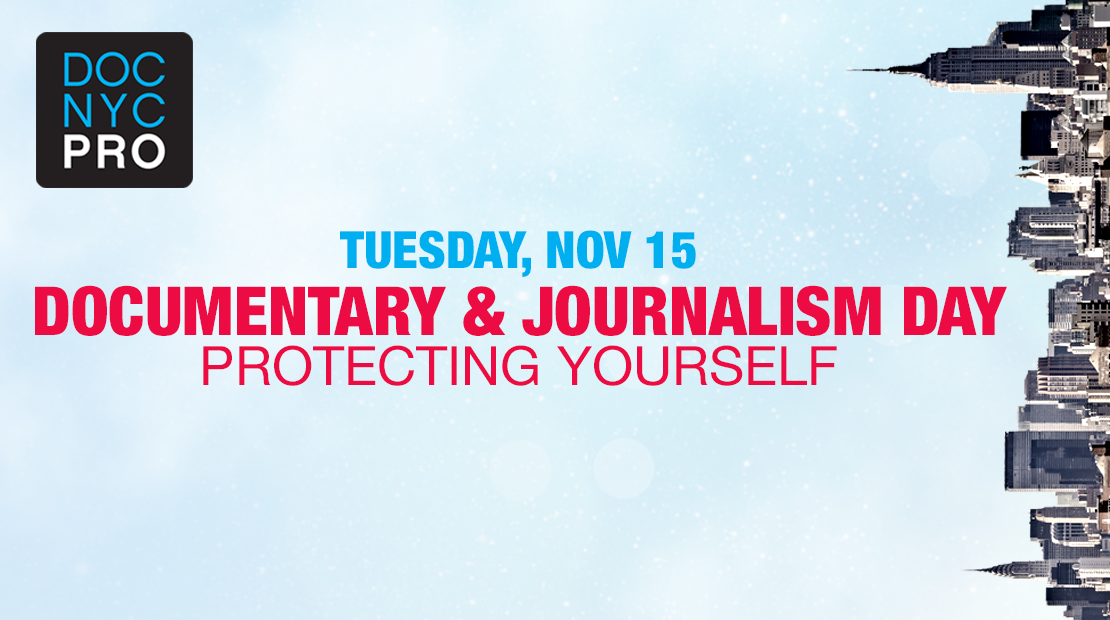 DOCUMENTARY & JOURNALISM DAY: PROTECTING YOURSELF
Documentary filmmakers are not as protected as professional journalists, and therefore need to address certain challenges differently. Filmmaker Lyric Cabral ((T)ERROR), Nancy Schwartzman (Roll Red Roll), Craig Atkinson (Do Not Resist) and Brenda Coughlin (Risk, CITIZENFOUR), present examples and discuss what doc makers need to do to protect themselves, their footage and their sources. Moderator, Caty Borum Chattoo (Center for Media and Social Impact).
Open to these badge holders: All Access, DOC NYC PRO, Documentary & Journalism Day Pass. To buy a pass click here.