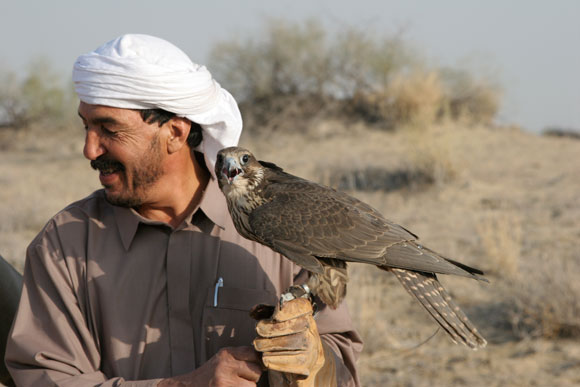 People and their animals. A Bedouin sheepherder contemplates moving his family to the city in Faces (Jordan, 16 min., Said Najmi). Herd in Iceland (USA, 28 min., Lindsay Blatt & Paul Taggart) chronicles the annual roundup of the country's purebred horses, after a summer roaming free. Of Cows and Men (USA, 4 min., Emily Fraser) follows a dairy farmer during difficult economic times. Man and bird unite in the deserts of Pakistan in Disarming Falcons (USA, 15 min., Wendy Johnson & Annie Nocenti). Past Their Prime (USA, 23 min., Becca Friedman) explores the lives of geriatric zoo animals. (86 min. total)
Co-presented with The Trade Commission of Peru in New York & Prom Peru 
Take a look at our other Shorts programs.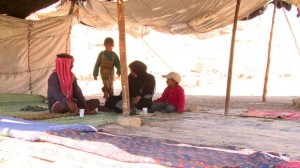 FACES
The deserts of Petra, Jordan; Home to Mfadi and his Bedouin family, where he struggles to decide whether to stay in his humble home or move to the city or civilization.
Director: Said Najmi; Producer: Said Najmi; Cinematographer: Said Najmi & Roozbeh Kafi; Editor: Said Najmi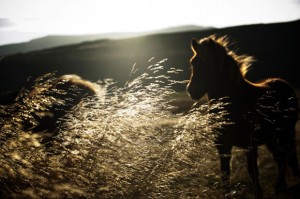 HERD IN ICELAND
For over 1,000 years, Icelandic law has made it illegal to import horses onto the island. For that reason, Icelandic horses are a pure breed, isolated by oceanic borders. During the summer months, the horses live a remote and wild existence, grazing in the highlands and raising their young. Every September, they are rounded up by local farmers and directed across the rugged terrain to reunite with their owners. Herd In Iceland documents the annual horse round-up. The result is a unique and moving portrait of Iceland's people, horses, and stunning landscape.
Director: Lindsay Blatt & Paul Taggart; Producer: Lindsay Blatt & Paul Taggart; Cinematographer: Lindsay Blatt & Paul Taggart; Editor: Michelle Mizner; Music: Joshua Camp
Website: www.herdiniceland.com
Facebook: www.facebook.com/HerdInIceland
Twitter: @herdiniceland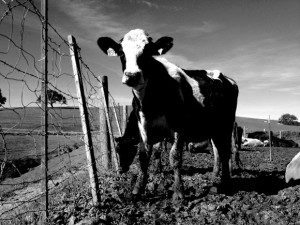 OF COWS AND MEN
Shot on 16mm black & white film, this four minute documentary meditates on a northern California dairy farmer's commitment to his farm and his cows during difficult economic times.
Director: Emily Fraser; Producer: Emily Fraser; Cinematographer: Emily Fraser; Editor: Emily Fraser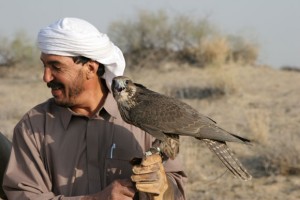 DISARMING FALCONS
The sport of falconry in uncharted territory: the deserts of tribal Pakistan, with an international cast of Qataris, Baloch, Lebanese and Egyptians. Disarming Falcons illuminates the falconers' all-consuming love for his falcon, and its wily and fierce prey – the Houbara Bustard. This documentary offers a rare glimpse of the nomads and tribal people encountered along the way . . . the real people of Balochistan. It is also a story that crosses cultural, class and gender lines as men and women, Muslims and westerners, poor and rich, all make a journey into the desert to hunt with falcons.
Director: Wendy Johnson & Annie Nocenti; Producer: Albert Larew; Cinematographer: Wendy Johnson & Annie Nocenti; Editor: Jasmin Way; Music: Abdulrahman Surizehi
Website: www.DisarmingFalcons.com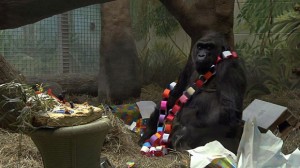 PAST THEIR PRIME
Past Their Prime takes a look at the world of geriatric zoo animal care at the Columbus Zoo and Aquarium, through Colo–the oldest living gorilla in captivity–on her 55th birthday. Be it arthritis, heart disease, or decaying dental health, animals and humans have a lot in common when faced with mortality and aging.
Director: Becca Friedman; Producer: Becca Friedman; Cinematographer: Becca Friedman; Editor: Becca Friedman; Music: Dylan Glatthorn
Website: www.pasttheirprimefilm.com
Facebook: www.facebook.com/pasttheirprime
Twitter: @PTP_Film