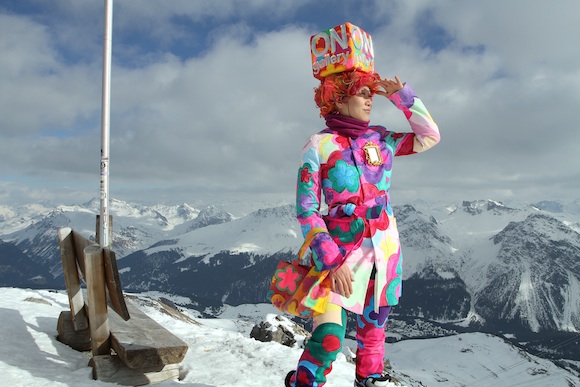 Unexpected environments. A Beautiful Waste (USA, 6 min., Jon Kasbe) explores NYC's vibrant sewer system, while men reflect on their time living in the tunnels under Lost Vegas (USA, 24 min., Steve Birnbaum). White Blaze (USA, 22 min., Brian Bolster) profiles a trail angel who helps Appalachian Trail hikers. An artist becomes walking artwork to add color to grey NYC in ON Blooming Art (USA, 6 min., Cathryne Czubek). New York Times (USA, 12 min., Dana O'Keefe) is a city symphony in the wake of Hurricane Sandy. Urban farming takes to the rooftop in Brooklyn Farmer (USA, 27 min., Michael Tyburski).
Co-presented with Sweetgreen Nomad
Co-presented with The Trade Commission of Peru in New York & Prom Peru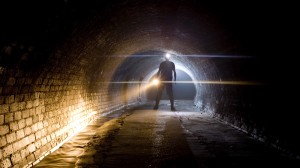 A BEAUTIFUL WASTE
Most people don't spend their Saturday nights in New York's sewers. Steve Duncan isn't most people.
Director: Jon Kasbe; Producer: Laura Ruel & Chad Stevens; Cinematographer: Jon Kasbe; Editor: Jon Kasbe; Music: Keith Kenniff
Website: http://www.poweringanation.org/water/
Facebook: https://www.facebook.com/poweringanation
Twitter: @poweringanation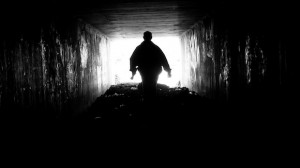 LOST VEGAS
Hidden beneath the glitz of the Las Vegas Strip, lives a dark underworld of the forgotten, struggling to survive under the neon. Hundreds of miles of underground tunnels, built to hold the flood rains, is home to hundreds, searching for shelter from their mistakes and misfortunes. Lost Vegas tells the story of two men living separate lives with one thing in common – the Las Vegas tunnels. Mike Sweeny, a veteran and former police officer revisits the tunnels he lived in for a year, recounting the life and the things he learned from his experience. Ned Sokolovic, a club promoter and heroin addict, still struggles to beat his addiction and return home to Colorado to the family he hasn't seen in over six years.
Director: Steve Birnbaum; Producer: Jeff Werner & Steve Birnbaum; Cinematographer: Alex Cannon & Steve Birnbaum; Editor: Steve Birnbaum; Music: TWDY
Website: www.lostvegasdoc.com
Facebook: www.facebook.com/pages/Lost-Vegas-Documentary/110134729171582
Twitter: @LostVegasDoc1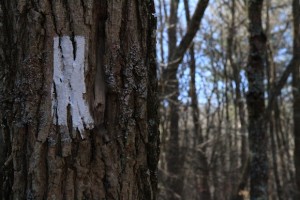 WHITE BLAZE
For over ten years, 'Trail Angel' Apple Williams has been erecting a twelve-person tent in a remote corner of North Carolina's Nantahala National Forest, supporting weary southbound thru-hikers along the Appalachian Trail by offering them food, drink, shelter and, most importantly, encouragement as they enter final leg of this epic hiking challenge.
Director: Brian Bolster; Producer: Brian Bolster; Cinematographer: Brian Bolster; Editor: Amy Glickman Brown
Facebook: www.facebook.com/WhiteBlazeMovie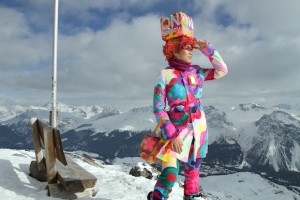 ON BLOOMING ART
Multi-media artist ON Megumi Akiyoshi transforms the mundane of everyday life. Born in Japan and based in New York City, ON frequently brings her eclectic, and wearable, ON Gallery to the street to interact with the average passerby.
Director: Cathryne Czubek; Producer: Cathryne Czubek, Eva Tsoureka, Simon Luethi, & Patrick Queen; Cinematographer: Cathryne Czubek & Simon Luethi; Editor: Cathryne Czubek & Eva Tsoureka; Music: Andrew Hollander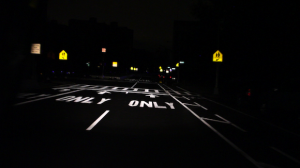 NEW YORK TIMES
A portrait of the Big Apple in the aftermath of Hurricane Sandy, consisting of four vignettes of destruction, bewilderment, and resilience.
Director: Dana O'Keefe & Alex Kliment; Producer: Dana O'Keefe; Cinematographer: Dana O'Keefe; Editor: Dana O'Keefe; Music: Charles Mingus & Pharoah Sanders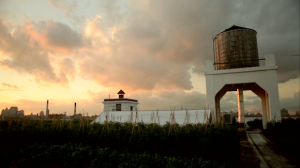 BROOKLYN FARMER
Brooklyn Farmer explores the unique challenges facing Brooklyn Grange, a group of urban farmers who endeavor to run a commercially viable farm within the landscape of New York City.  The film follows Head Farmer Ben Flanner and CEO Gwen Schantz as their growing operation expands from Long Island City, Queens to a second roof in the Brooklyn Navy Yards. The team confronts the realities inherent in operating the world's largest rooftop farm in one of the world's biggest cities.
Director: Michael Tyburski; Producer: Ben Nabors & Burke Cherrie; Cinematographer: Julia Dengle, Todd Banhazl, Brian Petchers, Dave Waldron, Filipp Penson, Matthew Charof, Lauren Kelly, Nathan Allen, Spenser Holstein & Corey Ellis; Editor: Paul Greenhouse; Music: Liam Cohl, Michael Poskanzer & Matt Abeysekera
Website: www.grouptheory.co
Facebook: www.facebook.com/bklynfarmer
Twitter: @bklynfarmer