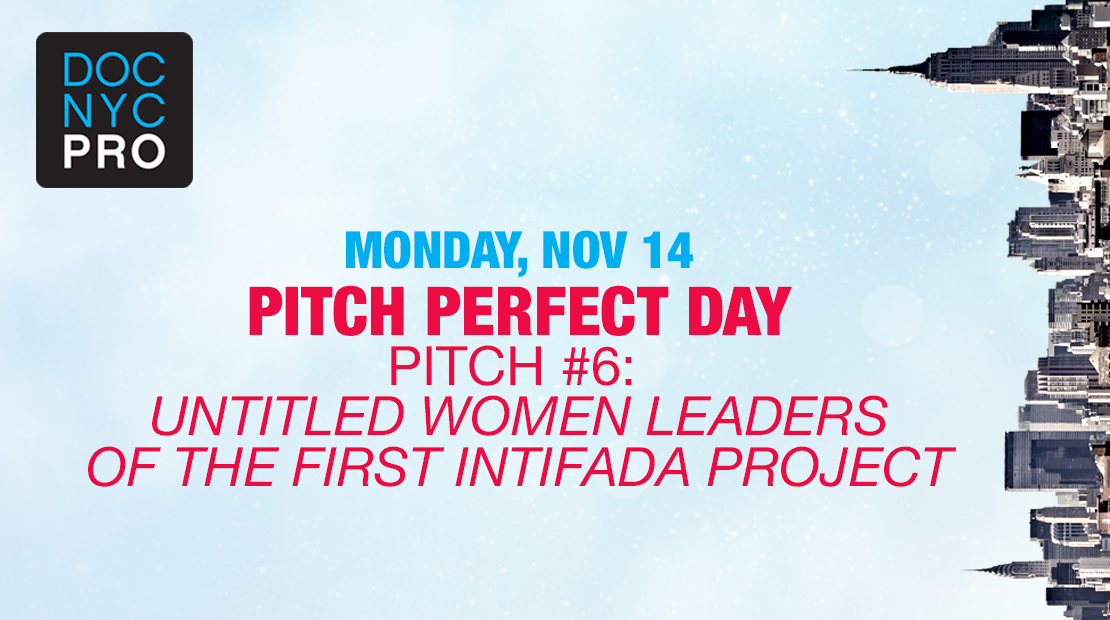 PITCH PERFECT DAY: PITCH #6
2016 Alumni
Expected to Attend: Julia Bacha
Pitch Perfect Day is Co-presented by A&E IndieFilms
Untitled Women Leaders of the First Intifada Project, directed by Julia Bacha. In the spring of 1988, a clandestine network of Palestinian women emerged to lead a vibrant nonviolent social movement that put the Palestinian people on the map. Their identities have remained hidden…until now.
Open to these badge holders: All Access, DOC NYC PRO, Pitch Perfect Day Pass. To buy a pass click here.
DOC NYC PRO is co-presented by Amazon Studios.
Section:
DOC NYC PRO
Pitch Perfect Day
Running Time: 30