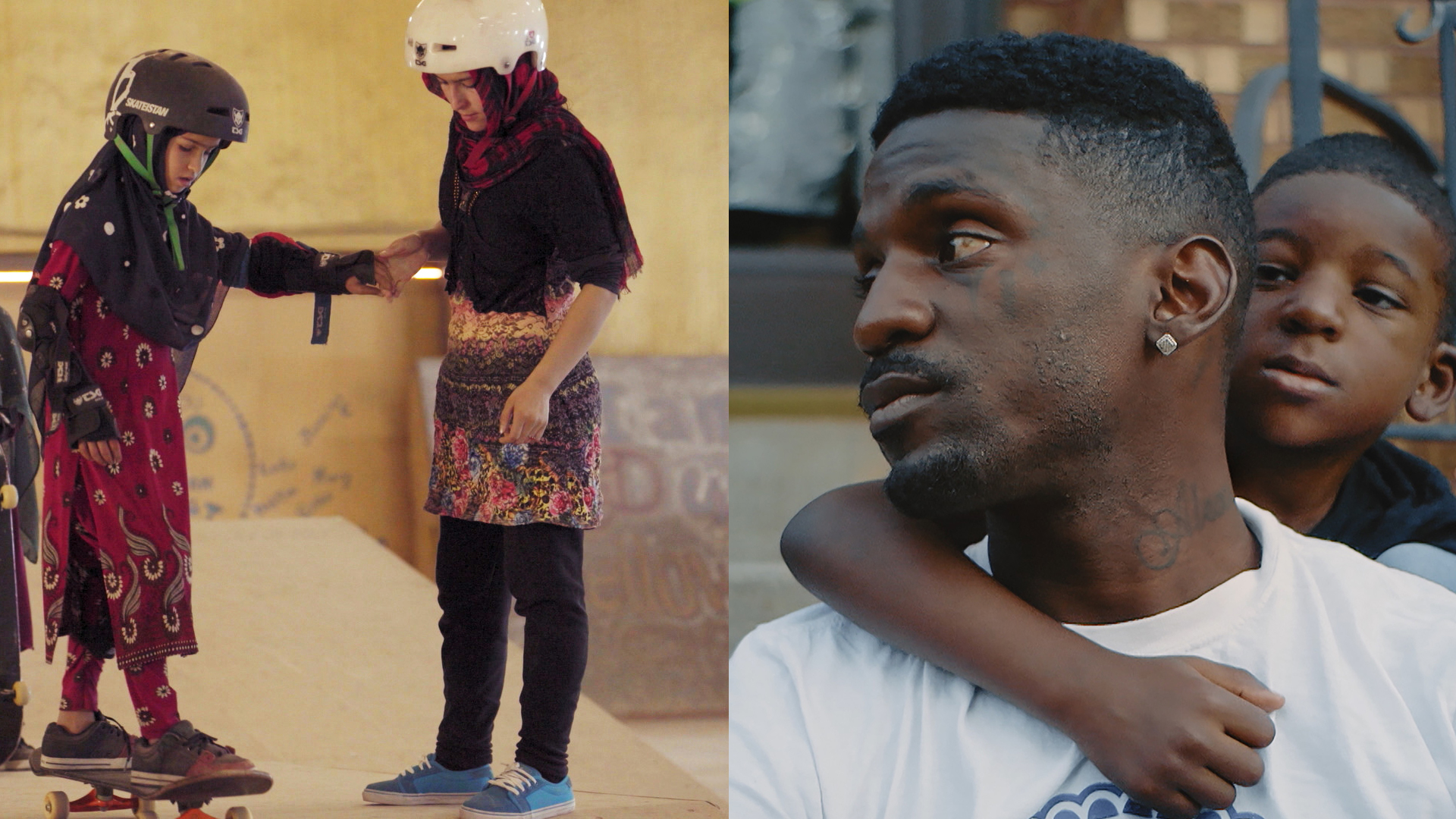 SHORT LIST SHORTS: LEARNING TO SKATEBOARD + ST LOUIS SUPERMAN
2019 Alumni
LEARNING TO SKATEBOARD IN A WARZONE (IF YOU'RE A GIRL)
DIR: Carol Dysinger
In the war-torn city of Kabul, a class of young girls from disadvantaged neighborhoods learns to read, write—and skateboard—in director Carol Dysinger's love letter to a place she has filmed in for the last fifteen years.
Courtesy of Lifetime Films/A&E IndieFilms.
(USA/UK, 40 MIN, Dari)
In person: Carol Dysinger
ST. LOUIS SUPERMAN
DIR: Smriti Mundhra, Sami Kahn
Bruce Franks Jr., a 34-year-old Ferguson activist and battle rapper who was elected to the overwhelmingly white and Republican Missouri House of Representatives, must overcome both personal trauma and political obstacles to pass a bill critical for his community.
Courtesy of MTV.
(USA, 25 MIN)
In person: Smriti Mundhra, Sami Khan, subject Bruce Franks Jr.
Co-presented by Film Fatales
Immediately following the Q&A, all ticket holders are invited to a reception on the mezzanine to celebrate these two films. Co-presented by A&E IndieFilms and MTV Documentary Films. 
Section:
Short List: Shorts
Themes:
Activism
African-American
Crime
Education
Human Rights
Middle East
Politics
Race
Sports/Games
Women/Girls
Youth