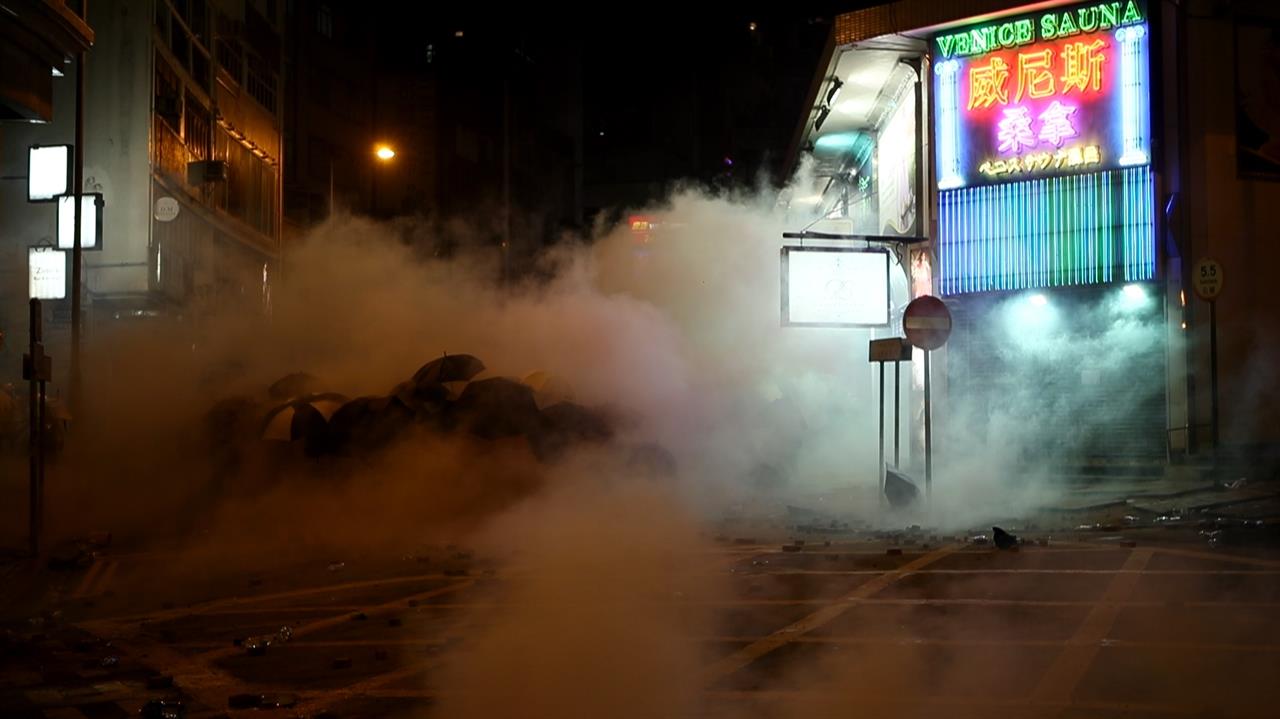 SHORT LIST: SHORTS – PROGRAM B
Online Screening
Presented in three programs, DOC NYC's Short List for Shorts highlights 12 documentary shorts that impress us as the year's leading awards contenders.
Do Not Split | Director: Anders Hammer
2020 SHORT LIST SHORTS: SPECIAL JURY RECOGONITION
In the fall of 2019, a proposed bill allowing the Chinese government to extradite criminal suspects to mainland China escalates protests throughout Hong Kong. Unfolding across a year, this film captures the determination and sacrifices of the protesters, the government's backlash, and the passage of the new Beijing-backed national security law. (Courtesy of Field of Vision)
Call Center Blues | Director: Geeta Gandbhir
A tale of migration and deportation, this film follows four characters as they struggle to make sense of their lives in Tijuana. Each with a different story, they're linked by displacement and call center work in a country that's unfamiliar and frightening, yet sometimes a ray of hope. (Courtesy of Topic Studios)
Hunger Ward | Director: Skye Fitzgerald
This unflinching look at the human-caused famine in Yemen follows health care workers Dr. Aida Alsadeeq and Nurse Mekkia Mahdi as they work to save the lives of hunger-stricken children in two therapeutic feeding centers, against the backdrop of a forgotten war. (Courtesy of RYOT / Vulcan)
Watch an exclusive pre-recorded Q&A with Directors Skye Fitzgerald, Geeta Gandbhir, Anders Hammer.