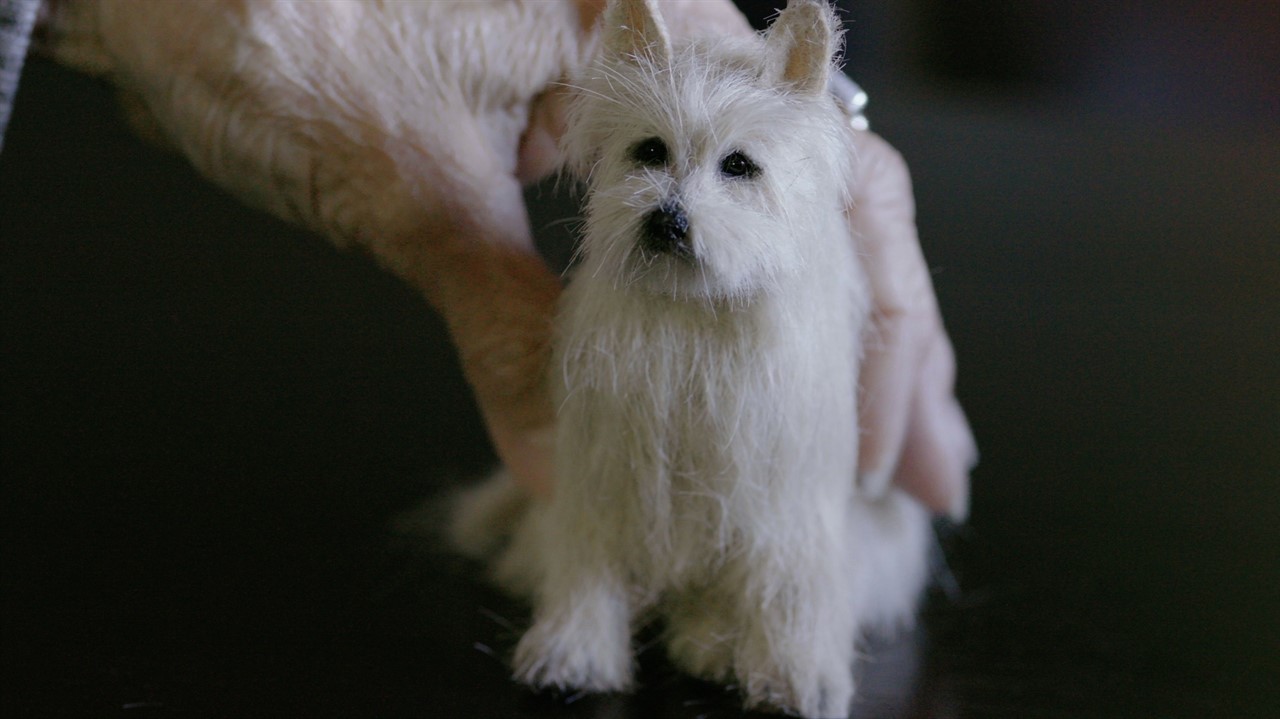 These docs explore the relationships between humans and entertaining, sentient, magnificent animals.
Frank and His Dogs | Director / Producer: Owen Markham
WORLD PREMIERE Frank surrounds himself with friends and dogs, leading a busy but modest life. – AR (USA, 11 MIN)
Willie's Wings | Directors: Alberto Vignati, Reina Daniels | Producer: Andrea Italia
NEW YORK PREMIERE After losing his arm in an accident, Willie Wright Junior finds his passion again by flying pigeons. – DD (Italy, USA, 11 MIN)
Not Wasting My Time | Director / Producer: Derek Howard
WORLD PREMIERE Stray cats abound in New York City, and Steven Hock seeks to save them. The more cats he rescues, the more he feels rescued. – DD (USA, 16 MIN)
Visible Mending | Director: Samantha Moore | Producer: Tilley Bancroft
A story about love, loss, and knitting. – SA (UK, 9 MIN)
Closed Captioning available for online screenings.
You Can't Shrink Love | Director / Producer: Veena Rao
NEW YORK PREMIERE Artist Lucy Francis creates miniatures of dogs to show their spirit and feed her passion for man's best friend. – DD (USA, 6 MIN)
Closed Captioning available for in-person screenings.

Happy | Director / Producer: Laura Rindlisbacher
NYC PREMIERE Are animals illegally confined in zoos? Lawyers for Happy the elephant fight for her right to freedom from the Bronx Zoo. – DD (UK, 22 MIN)
The first screening will be followed by a Q&A with filmmakers and special guests.
See above to Accessibility features available by film. Additionally, all in-person screening venues provide sound amplification headphones upon request with venue management. IFC Center can also provide a T-Coil loop for compatible devices.