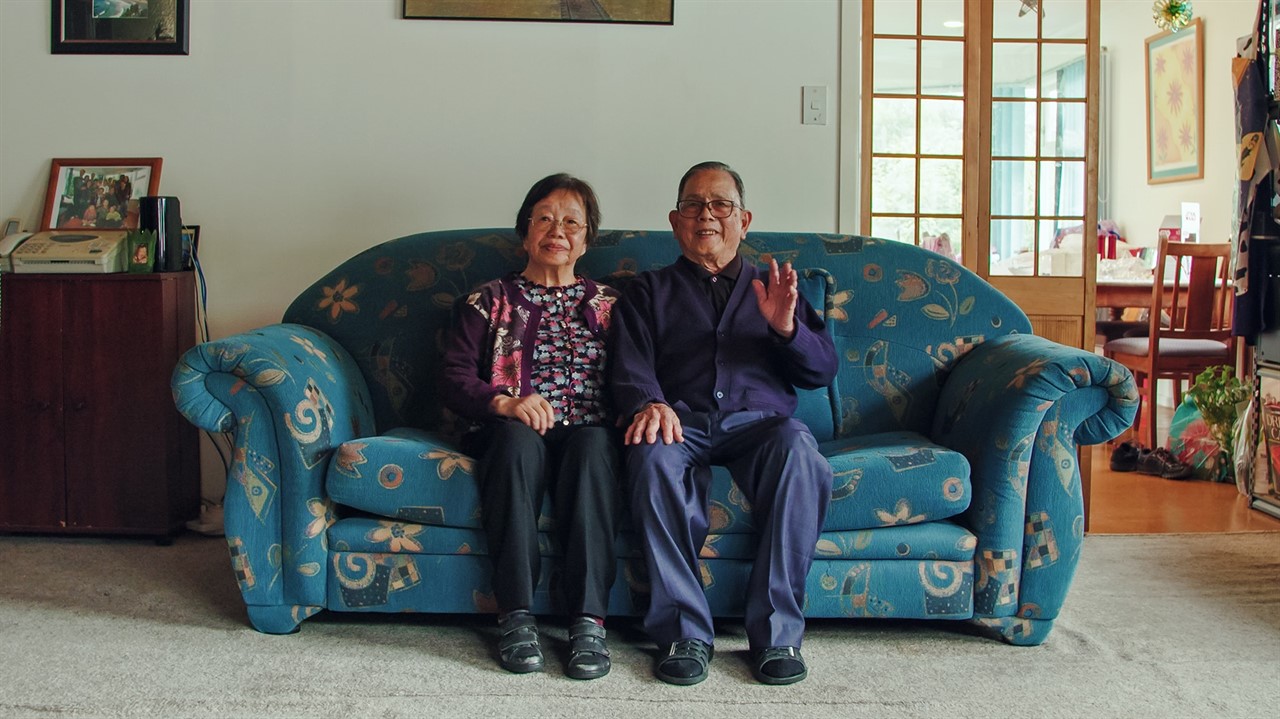 A collection of shorts about families: those we're born into and those we choose.
MnM | Director: Twiggy Pucci Garçon | Producers: Colleen Cassingham, Jess Devaney
NYC PREMIERE Mermaid and Milan showcase their talents and confident personas at Kiki balls as they navigate the nonbinary community. – AR (USA, 15 MIN)
Parker | Directors: Sharon Liese, Catherine Hoffman | Producers: Sharon Liese, Funmi Ogunro, Samantha Hake
NEW YORK PREMIERE Three generations of family members change their last names to unify their bloodline, on paper and in their hearts. – SA (USA, 13 MIN)
Grape Soda in the Parking Lot | Directors: Megan Kyak-Monteith, Taqralik Partridge | Producers: Christa Couture, Michelle St. John
NEW YORK PREMIERE A beautifully animated tale of family, memories, love, pain, and the rebirth of language. – AR (Canada, 7 MIN)
Buttons and Dumplings | Directors: Calvin Sang, Mei Ling Lee | Producer: Mei Ling Lee
INTERNATIONAL PREMIERE A close-knit family bond over food, mahjong, and a prime minister. – AR (New Zealand, 7 MIN)
A Bear Named Jesus | Director: Terril Calder | Producers: Christa Couture, Michelle St. John
NEW YORK PREMIERE In this surreal and inventive stop-motion animated story, a bear named Jesus abducts the narrator's mother from their reservation. – AR (Canada, 6 MIN)
Trenton: To the Moon & Back | Director: Josh Leong | Producers: Josh Leong, Sofia Bara, Sam Gollob, Will Nelson
Two brothers trapped in a scheme far from their home in the Solomon Islands seek help from a conservative town in Georgia. – DD (USA, 18 MIN)

The first screening will be followed by a Q&A with filmmakers and special guests.
See above to Accessibility features available by film. Additionally, all in-person screening venues provide sound amplification headphones upon request with venue management. IFC Center can also provide a T-Coil loop for compatible devices.