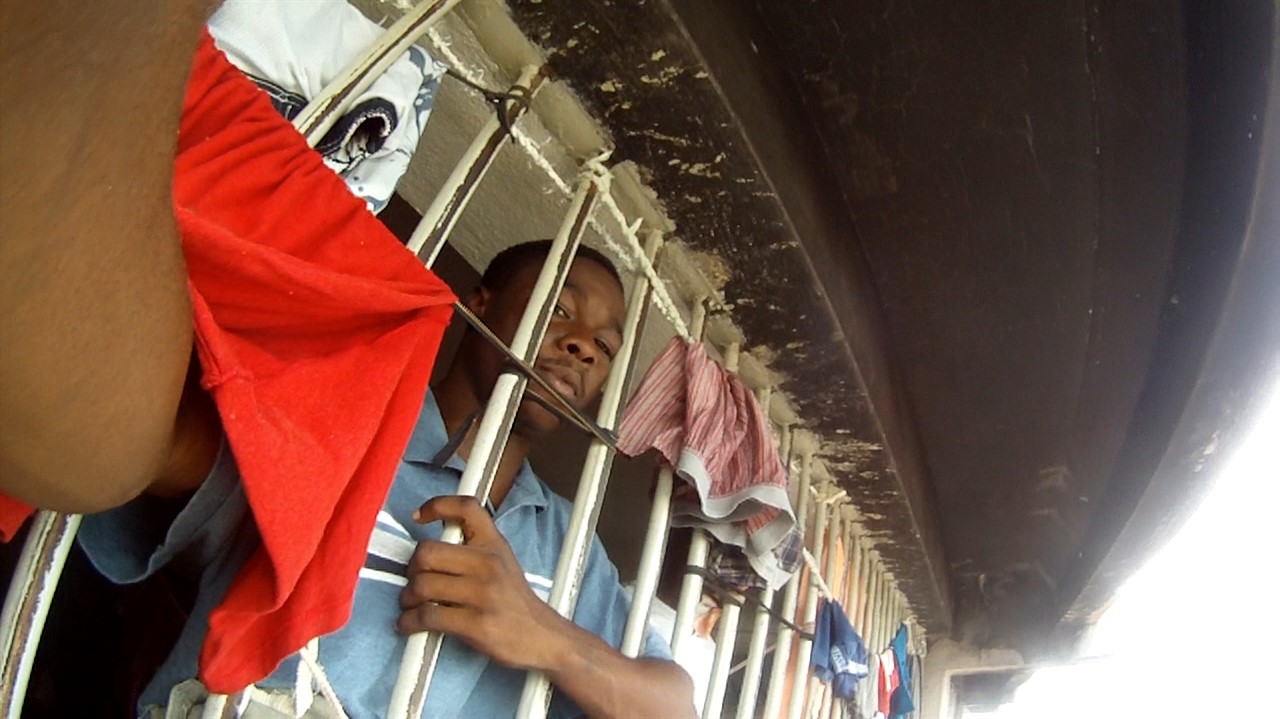 Honest vignettes of the prison industrial complex.
The Bus | Director: Sandra Reina | Producers: Valérie Delpierre, Jaume Fargas Coll
NEW YORK PREMIERE As the passengers settle on a bus, we overhear many odd conversations about their upcoming weekend. – DD (Spain, 30 MIN)
Tito | Directors: Kervens Jimenez, Taylor McIntosh | Producers: Corbin J. Stone, Jean Roody St. Vilien, Taylor McIntosh
NEW YORK PREMIERE A startling view of Haitian prison, shot by an inmate with a camera hidden from the guards. – DD (Haiti, 15 MIN)
Ike Brown | Director: Caleb Clowe | Producers: Matthew Veeder, Kelly O'Quinn
NEW YORK PREMIERE After the tragic death of his son, one father learns to forgive the killer by meeting him face to face. – SA (USA, 15 MIN)
Rocko | Directors: Emma Bergman, James Jones | Producers: Emma Bergman, Caren Holmes
WORLD PREMIERE Incarcerated organizers speak on the phone about the daily indignities of living in prison, and the care networks that arise to address them. – DD (USA, 7 MIN)
Breaking Silence | Directors: Amy Bench, Annie Silverstein | Producers: Amy Bench, Monique Walton
NYC PREMIERE A deaf activist works to create support systems for deaf prisoners and parolees, and in the process he forges closer bonds with his formerly incarcerated daughter. – DD (USA, 18 MIN)
The first screening will be followed by a Q&A with filmmakers and special guests.
See above to Accessibility features available by film. Additionally, all in-person screening venues provide sound amplification headphones upon request with venue management. IFC Center can also provide a T-Coil loop for compatible devices.